Reds add Hernandez, Vincej as rosters expand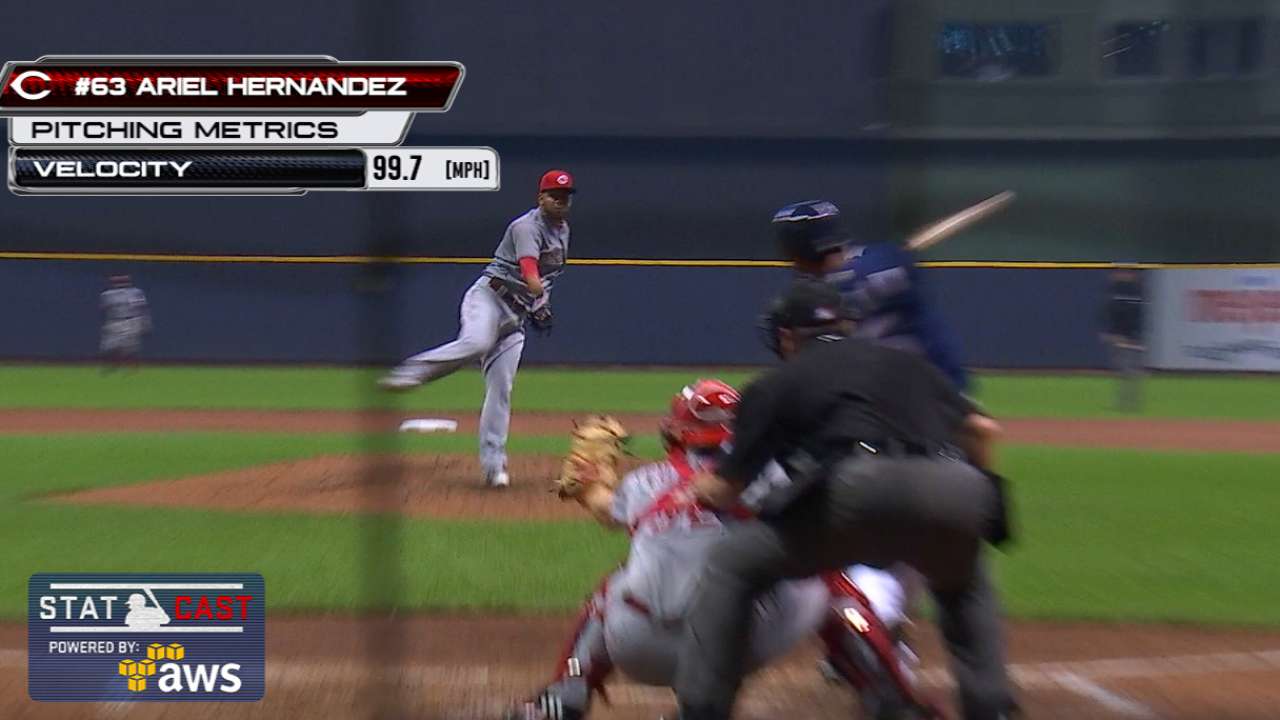 PITTSBURGH -- The Reds on Friday recalled right-hander Ariel Hernandez from Triple-A Louisville and selected the contract of shortstop Zach Vincej from the same club.
Hernandez, the Reds' No. 24 prospect according to MLB.Pipeline.com, has pitched 15 1/3 innings in relief for the Reds this season, giving up nine earned runs. Most of the damage occurred in his most recent appearance on July 20, when he gave up six earned runs to the D-backs in one inning.
Despite the poor outing, Reds manager said he believes Hernandez has pitched better in the Majors than in in the Minors.
"He's got great stuff," Price said.
Vincej, a 37th-round pick in the 2012 MLB Draft, has spent the better part of six seasons in the Minors and will be joining the Reds for the first time.
"It gives us some infield depth," Price said of the move. "He's a very, very steady shortstop."
Good news
Right-hander Anthony DeSclafani (elbow), who has yet to pitch for the Reds this season, threw a 30-pitch bullpen session Friday.
"Looked sharp, came out of it feeling good," Price said, adding DeSclafini likely will have another bullpen session followed by a simulated game.
DeSclafani was the Reds' most effective starter last season, posting a 9-5 record and 3.28 ERA in 20 starts. His comeback was delayed a month ago when he re-injured the elbow during a rehab start in the Minors.
Bob Cohn is a contributor to MLB.com based in Pittsburgh. This story was not subject to the approval of Major League Baseball or its clubs.