Team USA finalizes 18U roster for World Cup
Americans will go for fourth consecutive gold medal in September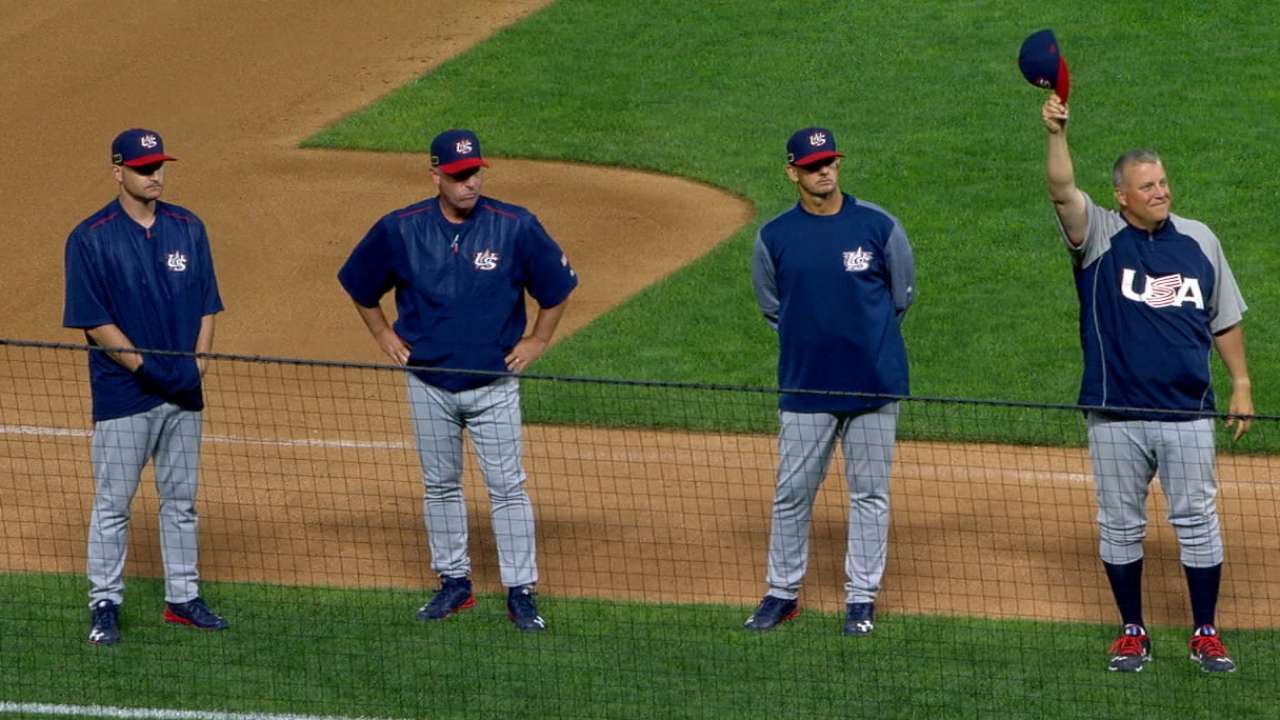 MINNEAPOLIS -- It is a day that outfielder Jarred Kelenic will never forget.
Kelenic, a left-handed-hitting outfielder from Waukesha, Wis., was named to to the Team USA 18U roster following the final intrasquad scrimmage at Target Field on Thursday. But more importantly, Kelenic had a chance to pay tribute to his grandfather, who was a lifelong Twins fan, and ultimately passed away on May 4 of last year while watching a Twins game.
"It was very special to come out here and play somewhere that was the last thing he saw before he died," Kelenic said. "He wasn't watching physically, but he was there. Once I stepped on this field, I felt a little different."
May 4, 2016 I lost my grandpa unexpectedly while watching his Minnesota Twins. Today I play at Target Field, home of the @Twins. Miss u Man. pic.twitter.com/N2fjmbY4SK

— Jarred Kelenic (@JKelenic_1019) August 24, 2017
Kelenic was one of 20 players -- chosen from 40 participants -- chosen to represent the United States in one month. They will participate in the WBSC World Cup, under the guidance of Grand Canyon University head coach Andy Stankiewicz in Thunder Bay, Ontario, in September. Kelenic is one of four returning members from last year's group that took home the gold medal in the COPABE Pan American Championship in Mexico.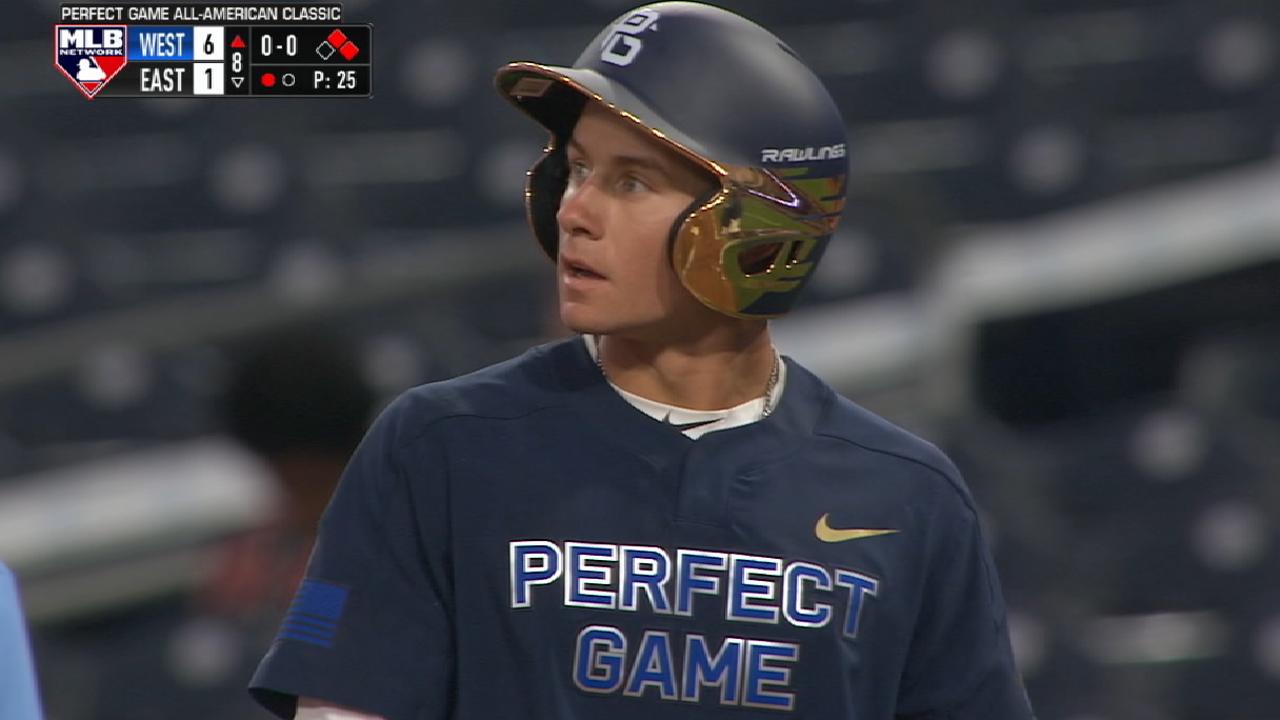 In addition to Kelenic, the Team USA 18U team is composed of several potential early picks in the upcoming 2018 MLB Draft. Shortstop Brice Turang, who is the top high school prospect, according Jonathan Mayo of MLBPipeline.com, will headline a talented group of position players. Turang went 2-for-3 with a walk and a third-inning RBI single Thursday, which helped push the Stars past the Stripes, 6-2.
Will Banfield and Anthony Seigler are the two catchers on the final roster. The remaining infielders include Triston Casas, Raynel Delgado, Brandon Dieter, Nolan Gorman and Carter Young. The outfield unit is made up of Mike Siani, Alek Thomas and Kelenic.
The Stars poured in four runs during a decisive sixth inning, which was highlighted by an RBI double by Thomas. However, the most important thing for many of the position players to do is embrace their role.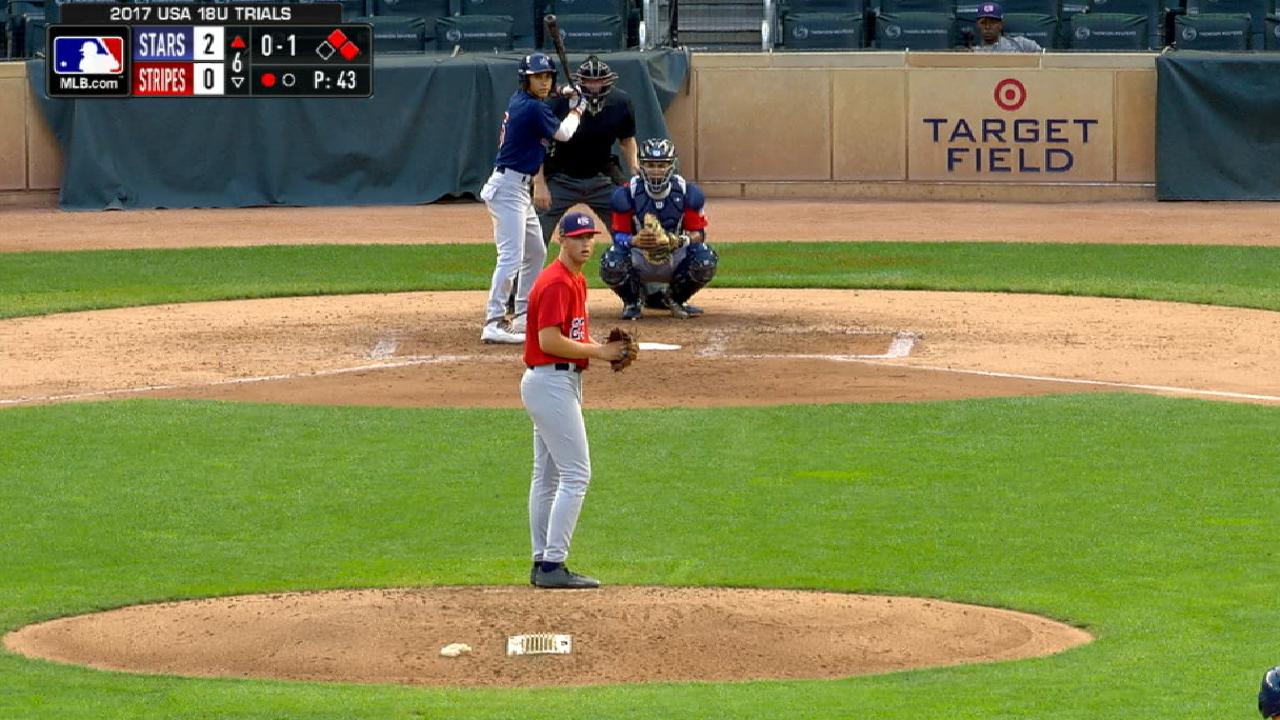 "They have to understand this is about USA, this isn't about themselves," Stankiewicz said. "We feel like we have the right group of guys that are going to buy into that mentality. That had a heavy influence on picking some of these guys."
The pitching staff is viewed as a strong suit, and selecting a final group was one of the more challenging decisions leading up to the conclusion of the trials.
Mason Denaburg, JT Ginn, Ethan Hankins, Landon Marceaux, Kumar Rocker and Cole Wilcox are the right-handers that make up the staff. Meanwhile, lefties Matthew Liberatore, Joe Menefee and Ryan Weathers round out the nine-man staff.
Menefee started Thursday's tilt for the Stripes, tossing three innings of one-run ball while allowing three hits. He faced a total of 11 batters, in which he struck out three batters and walked one. Menefee showed he has the ability to maintain the running game, as he caught three baserunners with his pickoff move.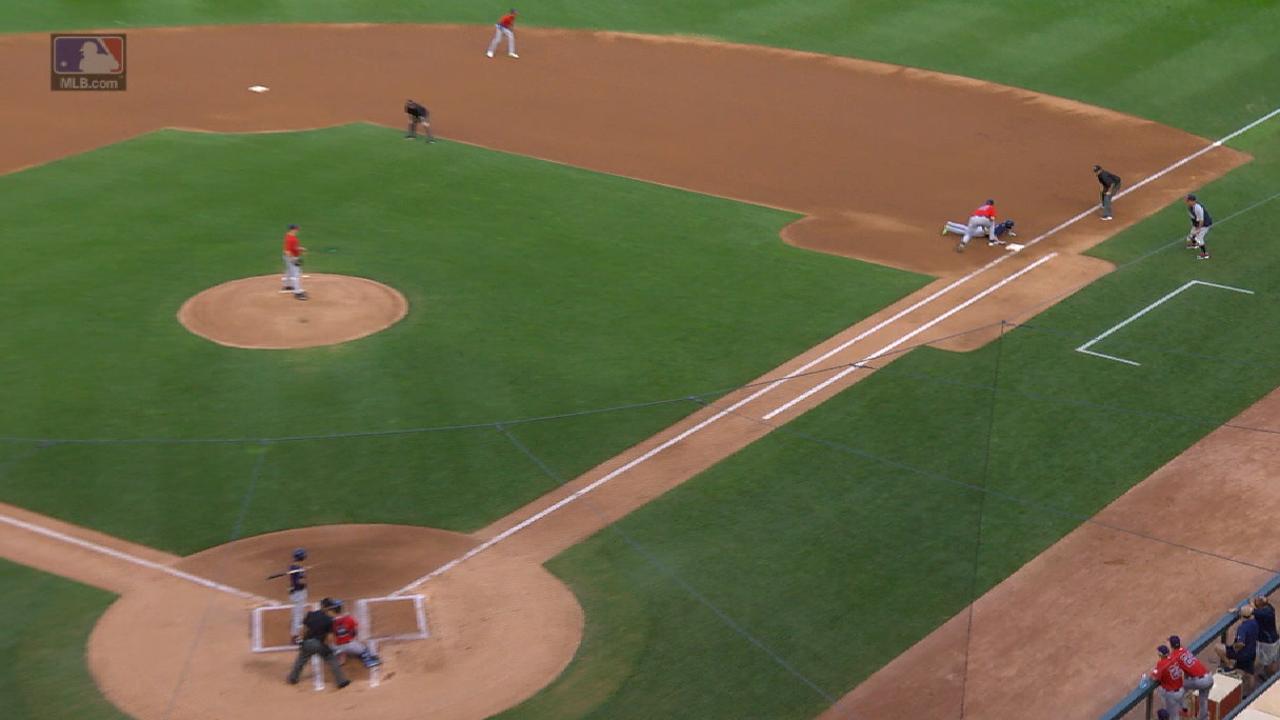 "On the mound, we are pretty deep," said Matt Blood, the 18U National Team director. "The strength of this class is the mound. We feel pretty strong in the outfield -- really across the board. But our depth is on the mound."
Regardless, it will be up to the entire collection of 20 players to ensure that USA seals its fourth straight gold medal, becoming the second team to accomlish that feat. And it's a goal that the players don't plan to take lightly.
"Yeah, we won last year, but it's a different year," Kelenic said. "This year, we are going to come out with the same mentality that nobody is better than we are."
Final 2017 Team USA 18U roster
Will Banfield, C
Triston Casas, 1B/3B
Raynel Delgado, SS
Mason Denaburg, RHP
Brandon Dieter, SS/2B
JT Ginn, RHP
Nolan Gorman, SS
Ethan Hankins, RHP
Jarred Kelenic, OF
Matthew Liberatore, LHP
Landon Marceaux, RHP
Joe Menefee, LHP
Kumar Rocker, RHP
Anthony Seigler, C
Mike Siani, OF
Alek Thomas, OF
Brice Turang, SS
Ryan Weathers, LHP
Cole Wilcox, RHP
Carter Young, SS
Shane Jackson is a reporter for MLB.com based in Minneapolis. This story was not subject to the approval of Major League Baseball or its clubs.