MLB.com Columnist
Fred Zinkie
Fantasy411: 10 men to stash for stretch run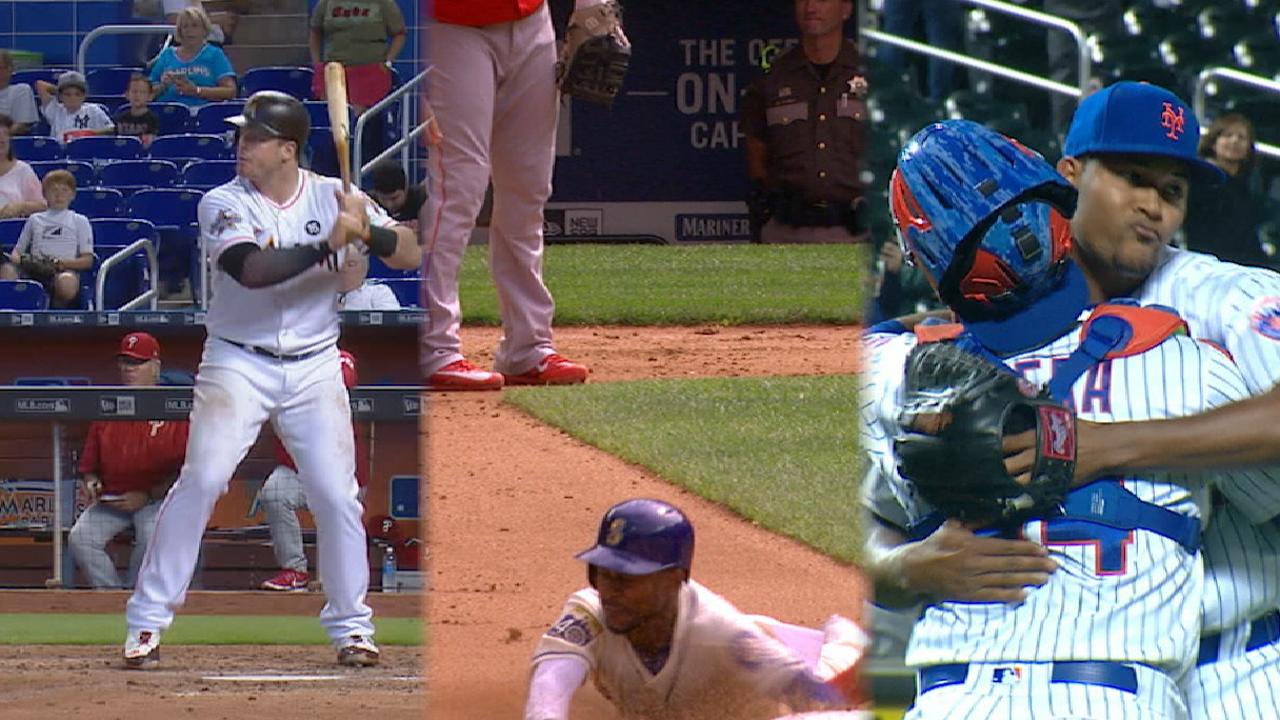 You tinker with your fantasy squad's starting lineup, looking to have the best possible player at every position.
But did you know that your bench could make the difference between ultimate fantasy success or defeat? For those who have the reserve space, stashing premium prospects or injured big leaguers -- guys who can make a difference tomorrow, if not today -- makes a ton of sense. Without further ado, let's review 10 players worth hoarding for the time being.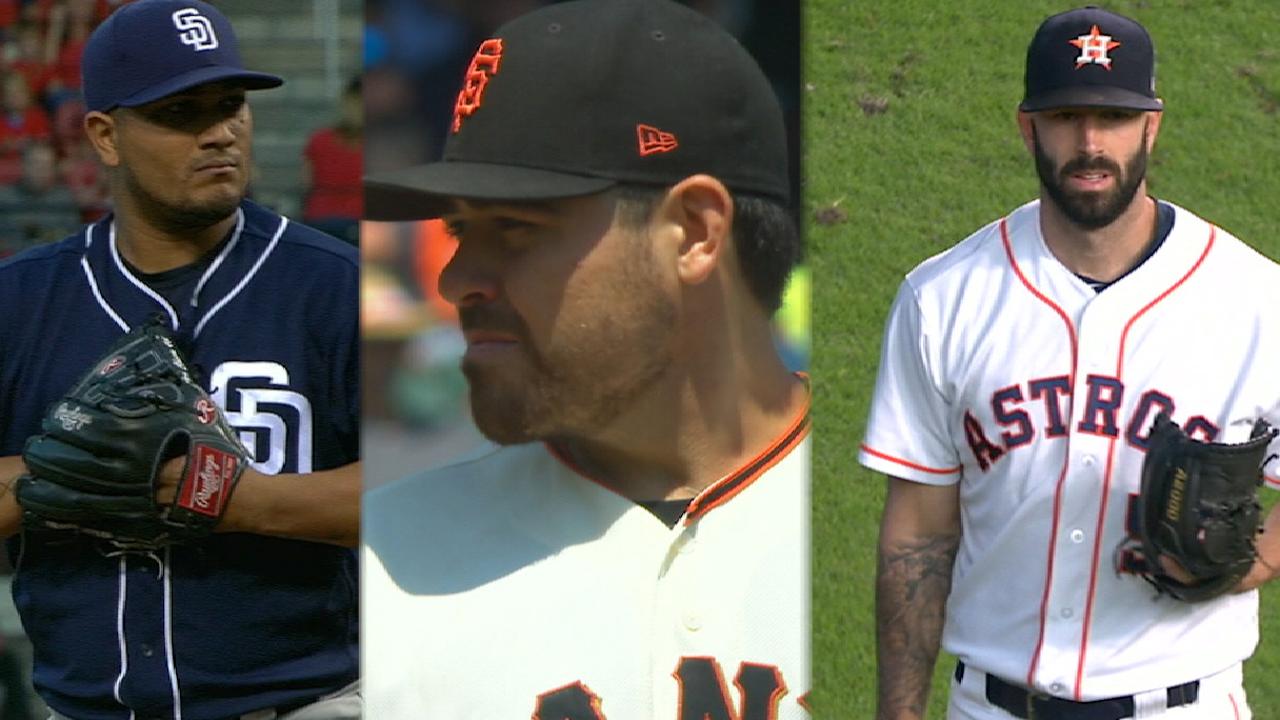 Russell Martin, catcher, Blue Jays
While Martin is unlikely to provide a helpful late-season batting mark (.223 average in 2017), he should be a source of homers and runs scored upon returning from a left oblique strain. After all, the catcher has compiled 55 homers since the outset of '15 and was regularly hitting out of the No. 2 spot in the lineup before suffering his injury.
Consider in: 12-team mixed leagues
Justin Bour, first baseman, Marlins
Bour was showing exciting power skills prior to landing on the disabled list on July 25, posting a .914 OPS and compiling 21 homers and 63 RBIs across 301 at-bats. Although he is not due back until September, the lefty slugger has the potential to make a large impact in a short amount of time by shifting the standings in those leagues with tight races in the homer and RBI categories.
Consider in: 10-team mixed leagues
Devon Travis, second baseman, Blue Jays
Many fantasy owners have forgotten about Travis, who has been on the disabled list since June 6. But the 26-year-old has been completing baseball activities in recent weeks and has his sights set on returning by the end of this month. When he gets back in the lineup, the lifetime .292 hitter can be counted on for a helpful batting mark.
Consider in: 12-team mixed leagues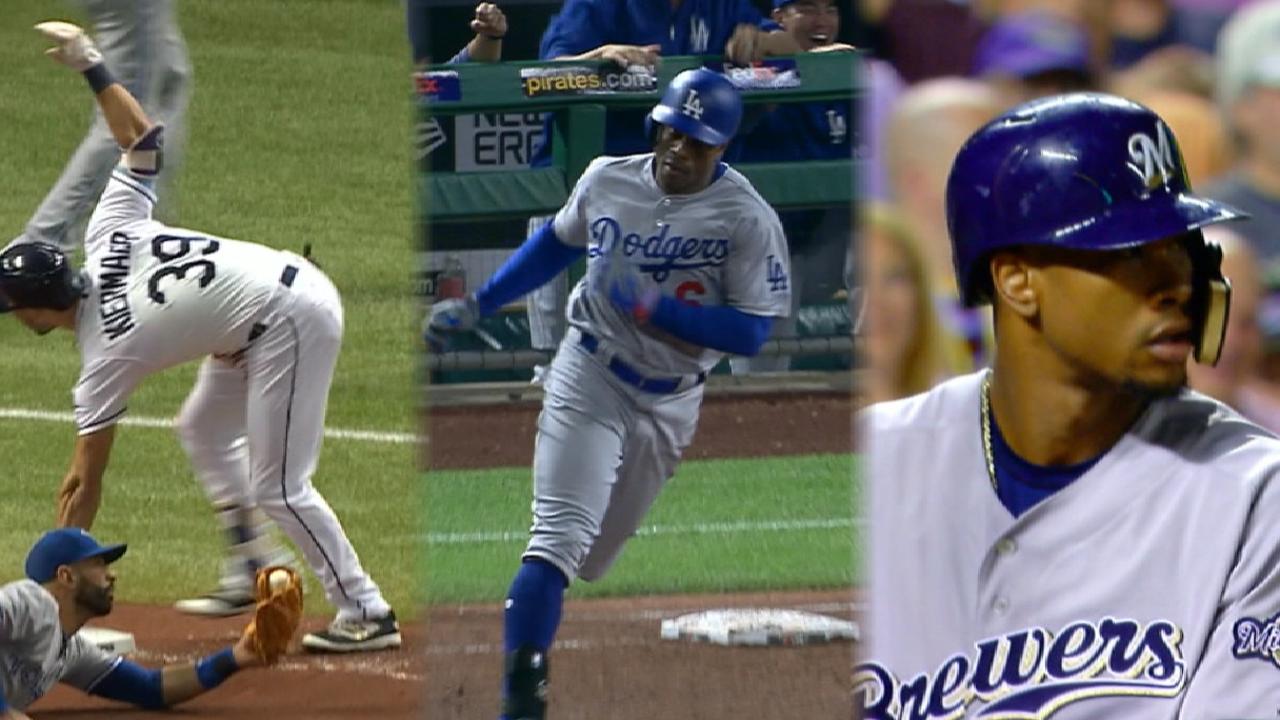 Aaron Altherr, outfielder, Phillies
Although Altherr is on the disabled list for the second time this season due to a right hamstring injury, the 26-year-old has shown exciting potential when healthy by hitting .285 with 16 homers across 302 at-bats. And with 18 steals across 729 career plate appearances, Altherr could make a contributions to all five categories when he returns to full health.
Consider in: 12-team mixed leagues
Hunter Renfroe, outfielder, Padres
To many observers, the Padres made a surprising move when they optioned Renfroe to Triple-A during an August slump that included a .551 OPS. But a couple weeks in the Minors could be just what the 25-year-old needs to clear his head and get recapture the power stroke that he resulted in 24 homers across 439 career at-bats with San Diego. Owners who seek a September power source from the current crop of Minor Leaguers are unlikely to find a better option than Renfroe.
Consider in: 15-team mixed leagues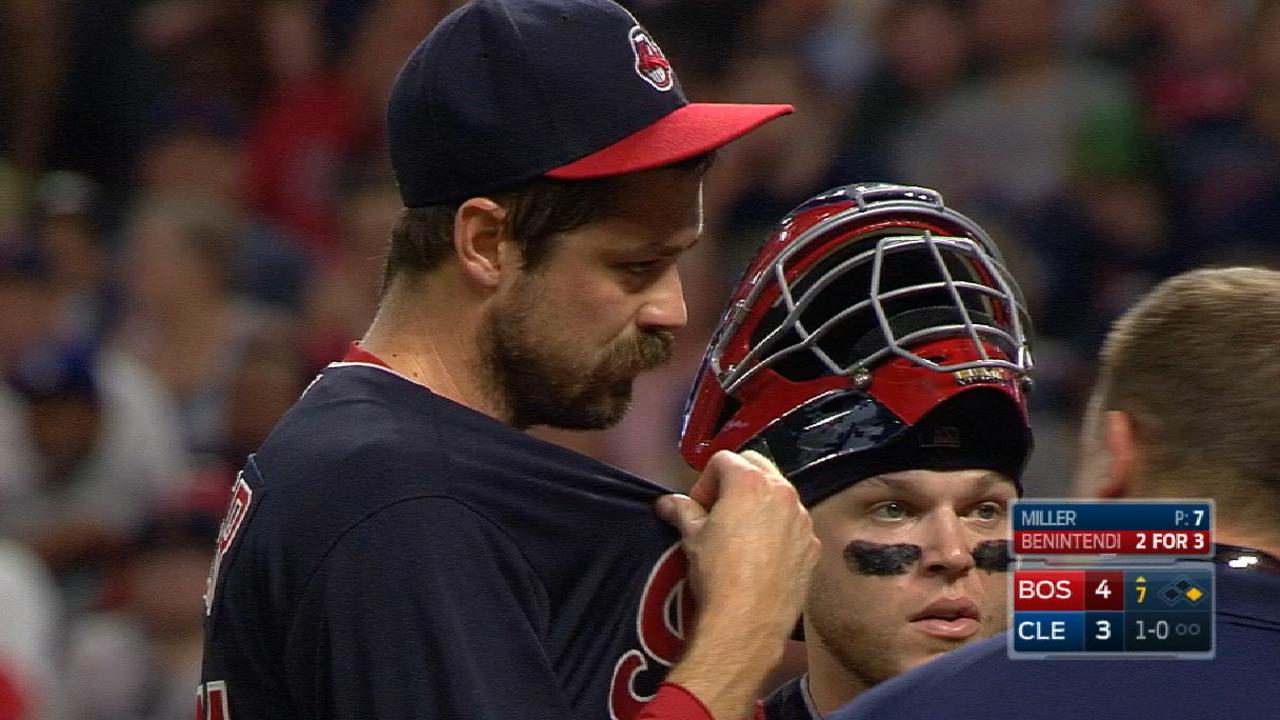 Jarrod Dyson, outfielder, Mariners
For owners who are in a tight steals race, stashing Dyson could make the difference in winning their league. The injured speedster ranks fifth in baseball with 28 swipes and is not expected to miss a significant amount of time with a groin strain. Also, he was hitting .340 in August before being sidelined with the injury.
Consider in: 10-team mixed leagues
Jordan Montgomery, starter, Yankees
Although he lost his permanent rotation spot when the Yankees picked up Sonny Gray and Jaime Garcia in late July, Montgomery returned to the starting quintet to posting a 2.93 ERA across three starts this month. The left-hander is currently biding his time in Triple-A, but he could return to the contending Yankees as soon as the club deals with an injury or decides to give their starters an extra day of rest.
Consider in: 12-team mixed leagues
Tyler Glasnow, starter, Pirates
While Glasnow has struggled during his big league opportunities (6.49 ERA, 1.79 WHIP), he should not fall off the fantasy radar. After all, the right-hander owns impressive lifetime statistics (2.03 ERA, 11.9 K/9 rate) in the Minors and has logged a 1.99 ERA with an eye-popping 13.5 K/9 rate across 13 starts in Triple-A since being demoted June 10. Glasnow could make a major impact in the whiffs category if the Bucs decide that he could better help their rotation than Chad Kuhl (4.52 ERA) or Trevor Williams (4.40 ERA).
Consider in: 12-team mixed leagues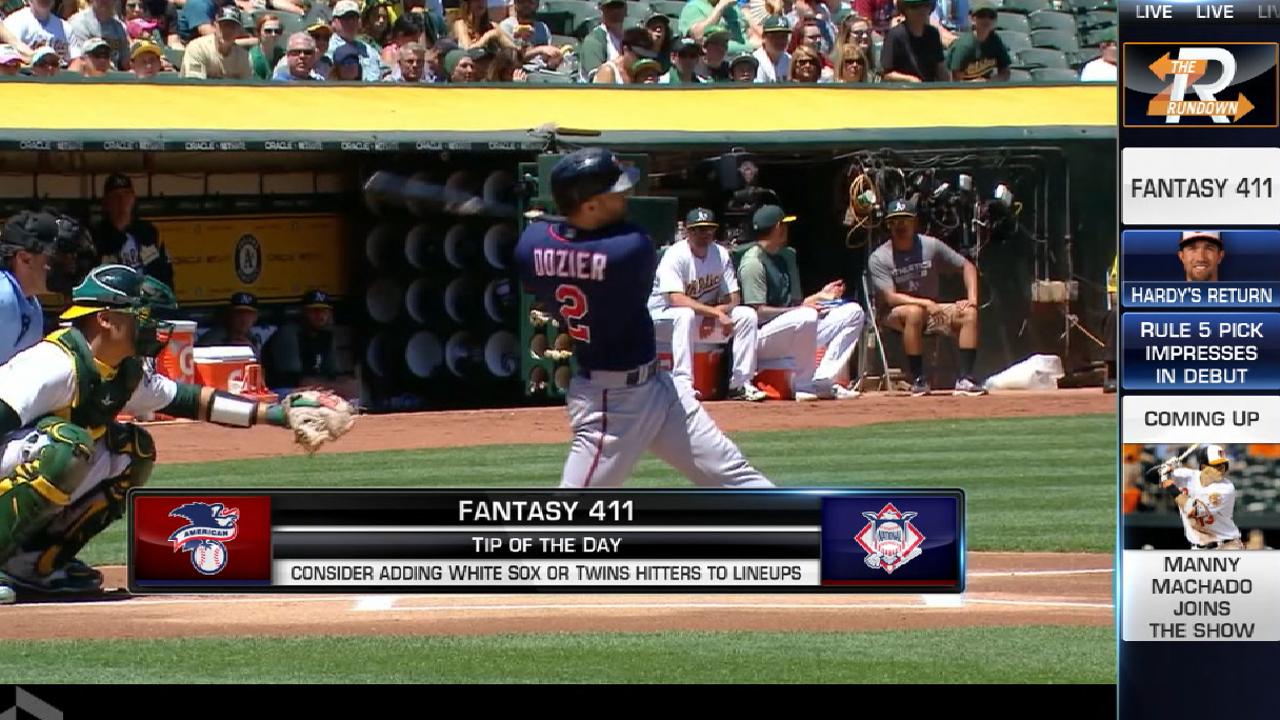 Brandon McCarthy, starter, Dodgers
Although he is a well-known injury risk who is currently dealing with a blister on his pitching hand, McCarthy has the potential to impact shallow leagues upon returning from the disabled list. With a 3.84 ERA (3.35 FIP) this season, the right-hander has the skills to win plenty of games in front of a Dodgers squad that ranks sixth in baseball in runs scored (635) and first in bullpen ERA (2.97).
Consider in: 12-team mixed leagues
Jeurys Familia, reliever, Mets
Familia is on the home stretch from right arm surgery, participating in a rehab assignment that began on Aug. 21. And while the Mets may not use him in the ninth inning for his initial appearances, he will surely return to his closer's role in short order after compiling 84 saves across 2015-16. For owners who still need saves after the wave of recent closer changes, stashing Familia now could pay off during September.
Consider in: 10-team mixed leagues
Fred Zinkie is the lead fantasy baseball writer for MLB.com. Follow him on Twitter at @FredZinkieMLB. This story was not subject to the approval of Major League Baseball or its clubs.