MLB.com Columnist
Jim Duquette
Top 10 free agents for 2017-18 offseason
Darvish, Arrieta, Moustakas among best players headed to open market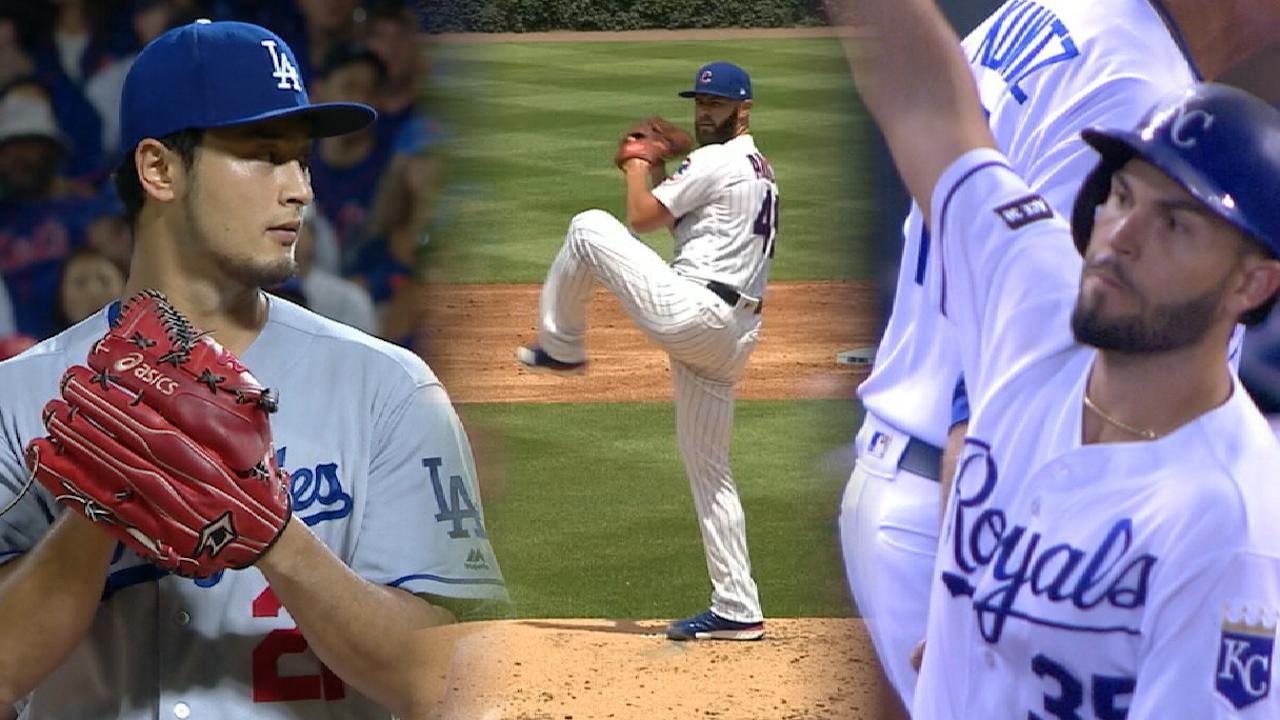 September brings exciting pennant races but also greater attention to free agency, as front offices prepare and rank the available talent pool for the upcoming offseason signing period.
Below is my ranking of the Top 10 free agents available, understanding that this list could change in the final 40 games remaining on the schedule. Players who are considering opting out of their contract, like Johnny Cueto (unlikely), Justin Upton (possibility) and Masahiro Tanaka (unlikely) -- are not included at this time, though I'll note in the text where they would fall in this ranking if they become available.
1. Yu Darvish (31 years old next season)
Darvish has certainly had his share of hiccups this season -- allowing 10 runs to the Marlins on July 26, seven runs to the Red Sox on July 4 and five runs to the Mariners on June 18 -- which impacted Texas' leverage to secure multiple prospects for him in July. He was also activated off the DL due to a bad back just last weekend. Still, Darvish has been a top-of-the-rotation starter for most of his career in the Majors, and he has pitched to a 3.32 xFIP with an 11.3 K/9 in four starts with the Dodgers. His health and success with Los Angeles down the stretch will dictate how expensive his asking price becomes this offseason, but Darvish could command a contract close to Johnny Cueto's six-year, $130 million deal with the Giants.
Likely suitors: Dodgers, Rangers, Yankees, Cubs, Blue Jays, Angels, among many
2. Jake Arrieta (32)
No free-agent starter has logged more innings or pitched at a higher level over the past three seasons than Arrieta. After a slow couple of months in April and May, the 2015 National League Cy Young Award winner has rebounded to an elite level. Since May 21, a current span of 18 starts, Arrieta's ERA is an impressive 2.68. If he continues to pitch at his current level, the main question he'll face in free agency won't be if someone will pay top dollar, but rather how many years a team will commit to him. Arrieta's age may be an issue for teams negotiating the length of a multiyear deal, but he will be pushing the upper limits on an average-annual basis, and he could command a four- or five-year deal worth upwards of $120 million to $130 million.
Likely suitors: Same as Darvish (Dodgers, Rangers, Yankees, Blue Jays, Angels, others)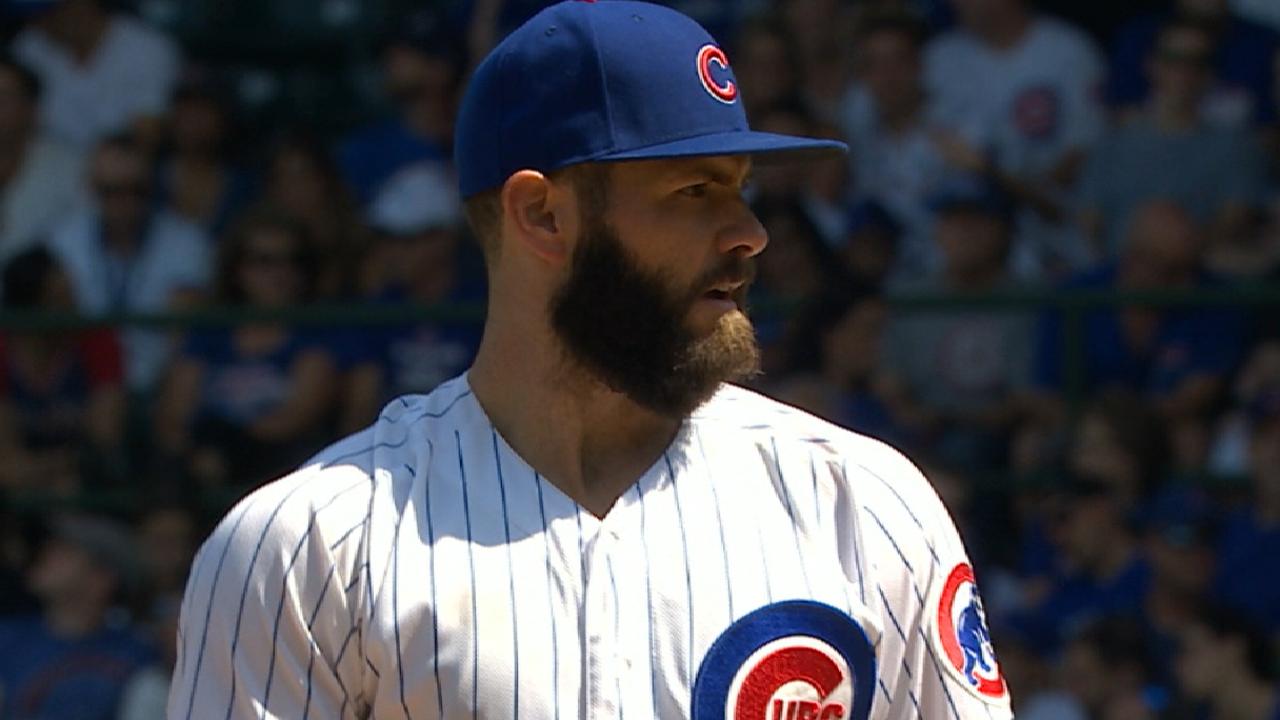 3. Mike Moustakas (29)
Every year, there is a player or two who has the perfect season on the cusp of free agency, and Moustakas holds that distinction in 2017. The All-Star third baseman has already set a career high in homers (35), and he is sporting an .860 OPS, while leading all qualified hot-corner men in slugging percentage. One factor that may hold him back in free agency is his low on-base percentage, both this year (.314) and in his career (.305), but his power, solid defense and youth (he turns 29 in September) will play well this offseason. The market for Moustakas may be similar to that of Justin Turner, who was partly impacted last offseason because there were not many teams in need of a third baseman, but Moustakas should command at least a six-year contract up to $20 million per year.
Likely suitors: Royals, Cardinals, Yankees
If Upton opts out, I'd rank him here ahead of Moustakas. He turned 30 last week and is having a huge year, leading the Tigers in OPS. The thin outfield market could push Upton to opt out, even though he struggled to find a suitor when he was on the market two years ago
4. Wade Davis (32)
The closer's market was record-setting last offseason, as three ninth-inning men received multiyear contracts north of $60 million. Not even one year later, two of the three (Aroldis Chapman and Mark Melancon) have had their share of struggles. However, things should be no different when it's Davis' turn to test the market and sign a large contract this offseason. The three-time All-Star could find a deal that lands in the same vicinity as Melancon's (four years, $62 million), as top bullpen arms continue to be highly valued by clubs. Davis has been virtually unflappable in Chicago, where he has 26 saves in 46 appearances, while pitching to a 2.22 ERA and a 0.8 HR/9 rate. Furthermore, a full, healthy season will quiet many concerns about his DL stint last July for a balky elbow.
Likely suitors: Cubs, Nationals, Twins, among others
5. Eric Hosmer (28)
Still considered one of the top two-way players in the American League, Hosmer will have youth on his side entering free agency, as he will turn 28 in October. Among his many accomplishments, including three Gold Glove Awards, back-to-back 20-homer seasons, a World Series title and a World Baseball Classic championship, Hosmer is well above league average on offense with a wRC+ of 134. Any team looking for a well-spoken representative, improvement on their overall infield defense, leadership and clubhouse energy will be interested in signing Hosmer. Look for him to command a six- or seven-year deal around $20 million per year.
Likely suitors: Red Sox, Yankees, Royals, Mets, Cardinals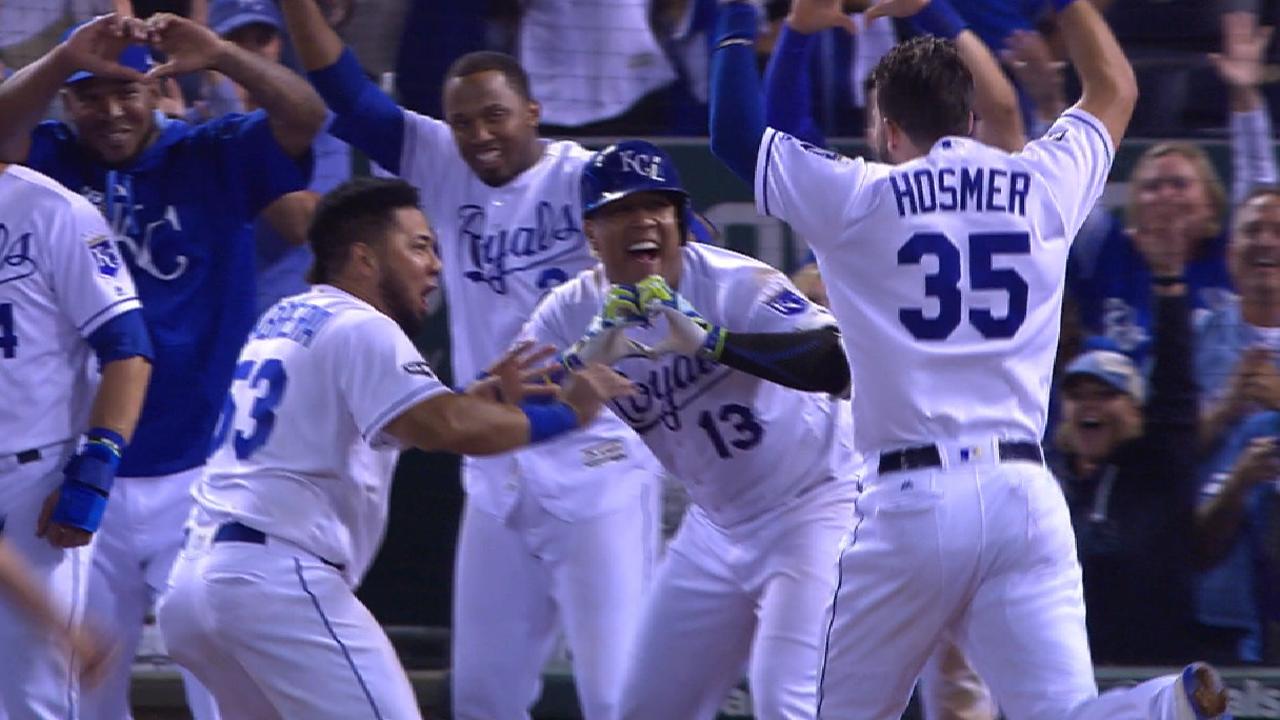 6. J.D. Martinez (30)
Martinez is an impact bat in the middle of the lineup, having hit more than 20 home runs in every season since he joined the Tigers in 2014. Although he's dealt with his share of injuries over the past two years, playing 120 games in 2016 and just 91 so far in '17, he's continued to produce at a high level. Martinez's combination of patience at the plate (.361 OBP) and power to all fields made him the perfect in-season acquisition for the D-backs -- with whom he's already hit 13 home runs in his first 34 games. Five years and $110 million are attainable if Martinez continues his current tear.
Likely suitors: D-backs, Cardinals, Mets, Rangers, Phillies, Dodgers, Giants
If Tanaka opts out, he'd slot in ahead of Martinez. He's still just 28, but a myriad of health woes will likely make him decide against opting out. A huge September -- and possibly October -- could change that.
7. Jay Bruce (31)
Statistically speaking, Bruce and Logan Morrison (another free agent-to-be) have not been all that different in 2017, but Bruce should command more years and dollars because of his track record. While Bruce would be better in the AL, where he might be able to negotiate an extra year out of a team, he will likely end up with a four-year contract north of Josh Reddick's $52 million dollar deal last offseason.
Likely suitors: Rangers, Phillies, Mets, Giants
8. Lorenzo Cain (32)
Cain does everything well -- he can hit in the middle of the lineup, steal bases (20 or more in three of the past four seasons) and play center field, in addition to either corner-outfield position. Teams may pause on the length of his contract because he is entering the decline phase of his career, but his overall abilities and peak physical condition should limit the pace of his fall. Position players took a modest hit on the market last offseason, but Cain could still command four years and a total of $60 million or more.
Likely suitors: Mets, Giants, Phillies
9. Lance Lynn (31 in May)
One of the most consistently successful pitchers since 2012, Lynn owns a career 3.33 ERA and has never posted an ERA north of 4.00 in any of his five full seasons in the Majors. While his K/9 rate is down more than a full strikeout from his last healthy season in 2015, Lynn has seemingly rebounded from his Tommy John surgery, and he should be even better after another offseason away from it. A 3.20 ERA at the non-waiver Trade Deadline, including a miniscule 1.47 ERA in July, made Lynn a hot commodity for teams looking to upgrade. However, the Cardinals' ultimate decision to hold onto him may help them re-sign the right-hander this offseason. With pitching still being paid at a premium, a five-year contract for around $90 million is not out of the question.
Likely suitors: Cardinals, Cubs, Rangers, Blue Jays, Yankees, Orioles
If Cueto, 31, opts out, he's a bigger draw than Lynn, but given his health woes and 4.59 ERA this year, it's hard to see him doing that when he's guaranteed $21 million per year from 2018-21 ($84 million total).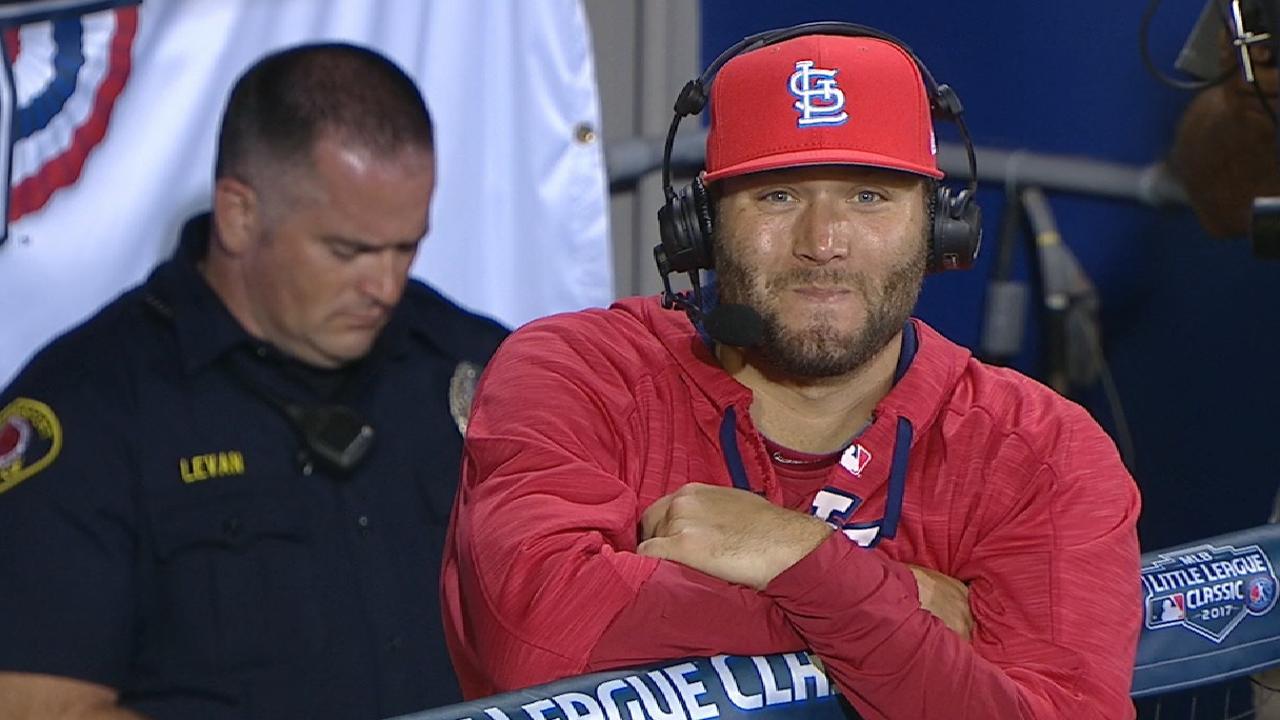 10. Zack Cozart (32)
Cozart is having a monster season despite two DL stints. His 146 wRC+ leads the free-agent class, and his walk and strikeouts rates are among the best at the shortstop position, as are his 17 home runs (in only 94 games played). Cozart is also above average as a defender, with the ability to stay at shortstop or move to second base in the future. A contract similar to J.J. Hardy's with Baltimore (three years with a $40-million guarantee) would be a good starting point for him, as his age and relatively short track record will prevent a deal much bigger than that.
Likely suitors: Reds, Blue Jays, Marlins, Rays, Royals
Jim Duquette, who was the Mets' GM in 2004, offers his opinions as a studio analyst and columnist for MLB.com. This story was not subject to the approval of Major League Baseball or its clubs.