Did you know? Little League Classic
Watch Cards-Bucs from Williamsport on ESPN tonight at 7 ET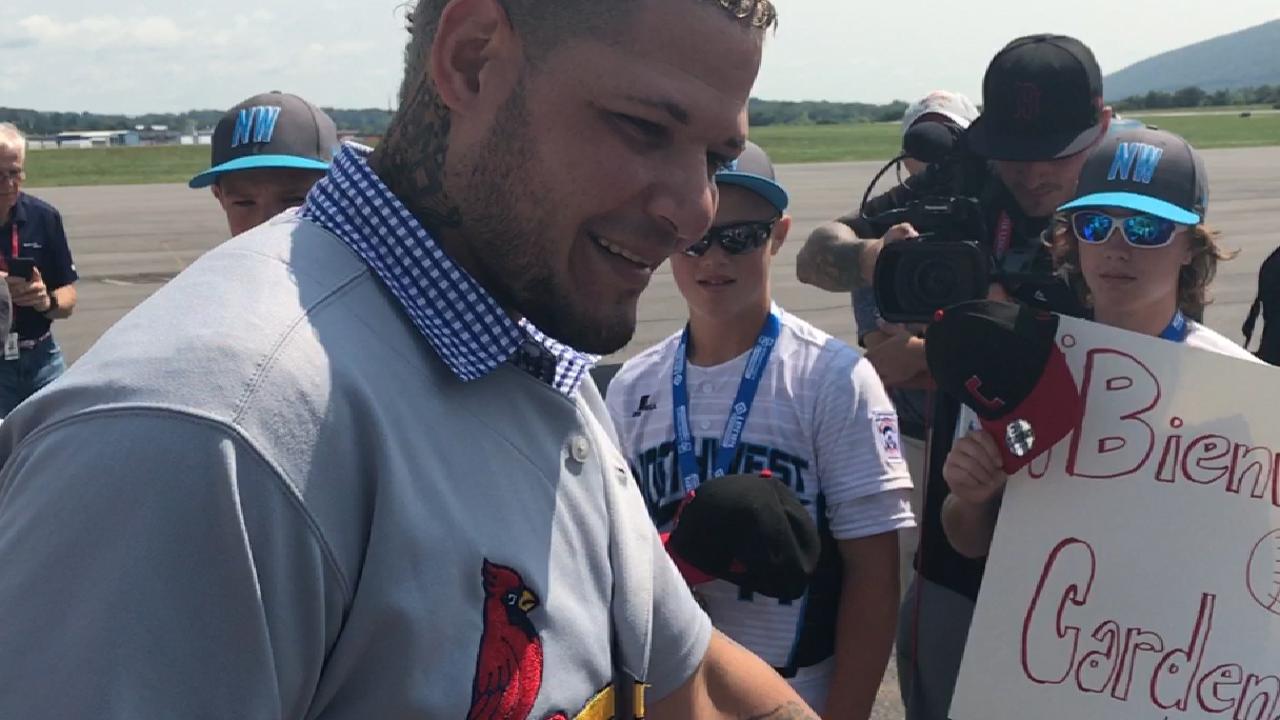 Big leaguers take a nostalgic stage of sorts tonight, as the Cardinals and Pirates meet in Williamsport, Pa., mere miles from the site of the Little League World Series. The matchup is historic in many ways, particularly due to the town's rich baseball history and unique nature of the event.
Here are a few interesting facts to digest ahead of tonight's game:
• The game provided a platform for MLB and Little League International to establish an official partnership in an effort to continue fostering participation for youngsters playing baseball and softball. A youth movement has been a focal objective for Commissioner Rob Manfred in his three-year tenure. His first public appearance in his role, months before he took office, came in South Williamsport ahead of the LLWS.
With the #MLBLittleLeagueClassic taking place Sunday night in Williamsport, PA, MLB & @LittleLeague have announced an official partnership: pic.twitter.com/l9x6mNzt39

— MLB Communications (@MLB_PR) August 18, 2017
• The game will not be played within Little League dimensions. Up the road from the LLWS sits BB&T Ballpark at Historic Bowman Field, site of tonight's marquee, and home to the Williamsport Crosscutters, a Phillies Minor League affiliate.
• The field began initial renovations toward MLB standards in March, creating new distances to the wall -- 323 feet to left, 411 to center and 331 to right (extended from 351-408-341) -- among other refurbishings. The ballpark also benefited from adding new video, trainer and X-ray rooms, as well as a new playing surface.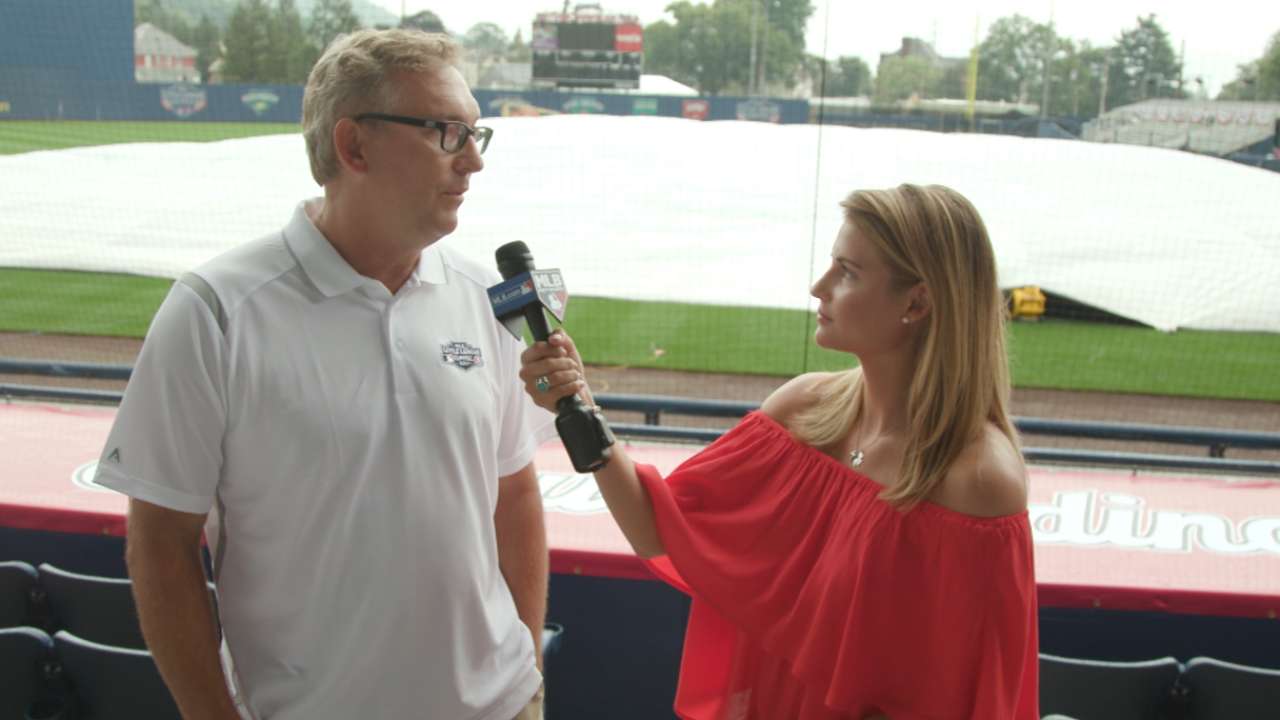 • Large tents complete with batting cages were erected just outside the park, and they will also serve as a lounge. A media tent will sit behind the grandstand. New padding was installed to the outfield fence this past week, following a Crosscutters homestand, and the clubhouses received new carpeting and paint. Additional lighting was also added. In total, $4 million in renovations were installed, according to PennLive.com.
• Built in 1926, Bowman Field is the second-oldest ballpark in the Minors (Bosse Field in Evansville, Ind., opened in 1915). Bowman Field was also the sight of many barnstorming events of yesteryear -- a practice of individual ballplayers traveling to various towns for exhibition matches outside of an established league. Babe Ruth once brought a barnstorming team to Bowman.
• This will be the first Major League game within Bowman's confines. With a capacity of just 2,500, it's expected to be the lowest-capacity game in MLB history. Most of the guests will consist of the 16 teams participating in the LLWS and their guests.
• Players Weekend gear available at MLBShop.com
• The Pirates and Cardinals will roll out their Players Weekend uniforms ahead of next weekend's inaugural initiative across the Majors. Each player will wear an alternate, color-heavy pullover jersey with their individual nickname on the back. On each player's sleeve will be a patch with the name (or names) of an inspiring figure in their life who helped them along their path to the Majors.
MLB released the Players Weekend jerseys, complete w/player nicknames.
Check it out👇

📓: https://t.co/u2IYnZNf52
🛒: https://t.co/C5KgJbxc9j pic.twitter.com/JSCfGX1VWT

— Pirates (@Pirates) August 9, 2017
Players will get to wear nicknames on the jersey backs & use uniquely colored/designed spikes, batting gloves, wristbands, sleeves & bats. pic.twitter.com/XEuvtUbcli

— St. Louis Cardinals (@Cardinals) August 9, 2017
• For a select few, Sunday's game will be a homecoming of sorts. Andrew McCutchen played for the Crosscutters in 2005 in his first Minor League stint after being selected with the 11th overall pick in that year's Draft. Clint Hurdle managed the neighboring Williamsport Bills in 1991. And Lance Lynn and Randal Grichuk both played in the LLWS, in 1999 and 2003-04, respectively.
• More than 560 eventual Major Leaguers played pro baseball in Williamsport, including Hall of Famers Nolan Ryan, Bill Mazeroski, Jim Rice and Jim Bunning.
• The Little League Classic comes one year after the highly successful Fort Bragg Game in 2016 between the Braves and Marlins -- the first professional sporting event of any kind played on an active military base. No particular event of such nature has yet been planned for 2018.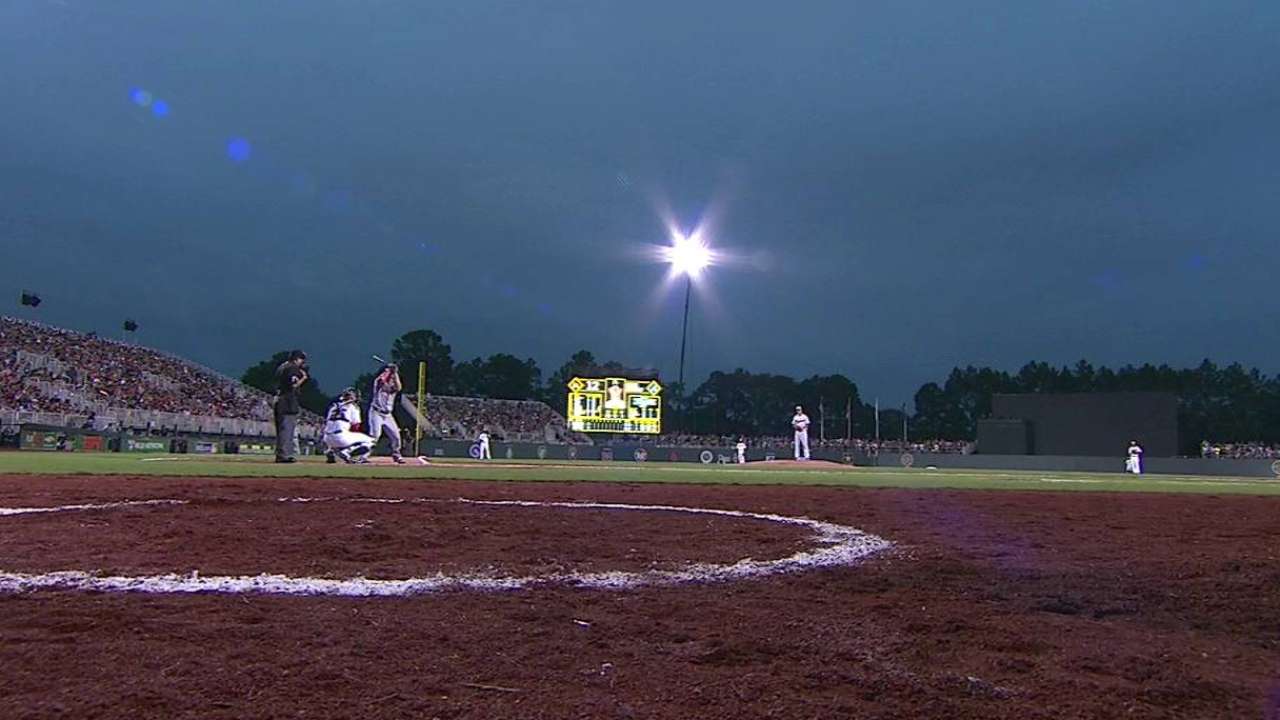 • Both clubs will be allowed a 26-man roster, comparable to a doubleheader, due to the event's unique constraints. The Cardinals have recalled Stephen Piscotty as part of theirs.
• This will be a home game for the Pirates, a conclusion of a four-game series that was first played at PNC Park Thursday through Saturday. Both clubs arrived in Williamsport via plane on Sunday morning, and spent much of the afternoon taking in the sights of the LLWS.
Carlos Martinez meets the #LLWS team from the Dominican Republic and it's one of the coolest scenes of the day. @MLB @LasMayores @playball pic.twitter.com/PuTewOUMp1

— Jesse Sanchez (@JesseSanchezMLB) August 20, 2017
• The game will begin at 7 p.m. ET, an hour earlier than regularly scheduled ESPN Sunday Night Baseball telecasts.
Daniel Kramer is a reporter for MLB.com based in Denver. Follow him on Twitter at @DKramer_. This story was not subject to the approval of Major League Baseball or its clubs.