So close, but Braves can't shake skid
Atlanta suffers fifth straight loss, despite scoring 2 runs in the ninth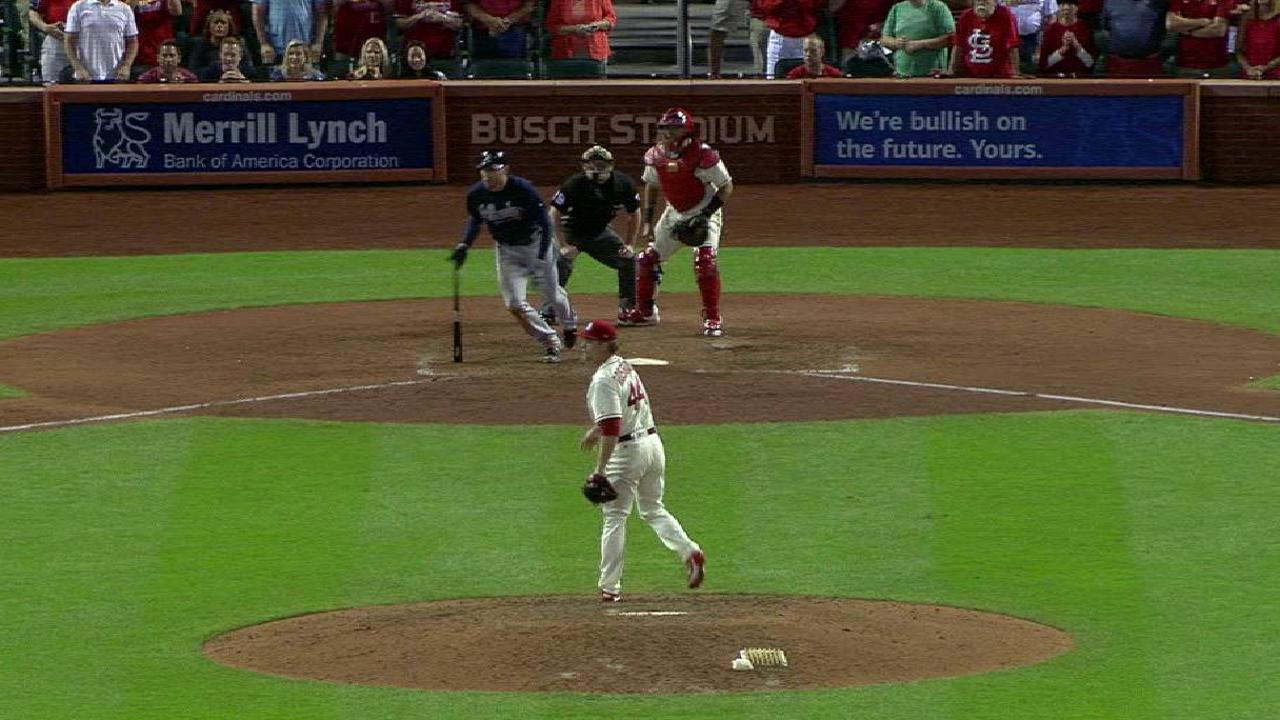 ST. LOUIS -- The beleaguered Braves haven't lost their fight. Freddie Freeman and Co. showed that Saturday night, pushing across two runs in the ninth inning against Cardinals hard-throwing closer Trevor Rosenthal. But the Braves couldn't complete the comeback, falling 6-5 for their fifth straight loss.
"These guys always do that," manager Brian Snitker said of the ninth-inning rally. "The one thing about this club, I don't care where we are, we've got a great ability to separate every day, and go out and do whatever we can to win that day. These guys never don't give you a hard 27 outs. They are never out of a game, and they never keep coming at you."
The Cardinals have won eight straight games, a season high, and are tied with the Cubs atop the National League Central.
The Braves? They've now lost 12 out of 15.
"We had the go-ahead run in scoring position, so we were a hit away in that game," Snitker said. "It's tough. We're looking for a win right now. It's hard to come by. You'd kind of like to get a big hit. It didn't happen tonight, and we'll go out and do everything we can to make it happen tomorrow."
Freeman came through with a clutch two-out, two-run single off Rosenthal in the ninth inning. Atlanta then had runners on third and second, thanks to Freeman's stolen base, but Nick Markakis struck out to end it.
"We don't give up," Freeman said. "I feel like we have this conversation a lot more than the other side of it. We came close to turning it around but just came up a little short. So, hopefully, we can get back on the right side of things tomorrow."
The Braves have been battling but coming up short.
They've got a middle-of-the-lineup hitter in Matt Kemp on the disabled list for at least a few more days with a strained right hamstring. They are counting on youngsters such as 20-year-old second baseman Ozzie Albies and 23-year-old shortstop Dansby Swanson in key spots, but they are aware the players are learning on the job. Saturday's starting pitcher, Lucas Sims, was making just his third career start.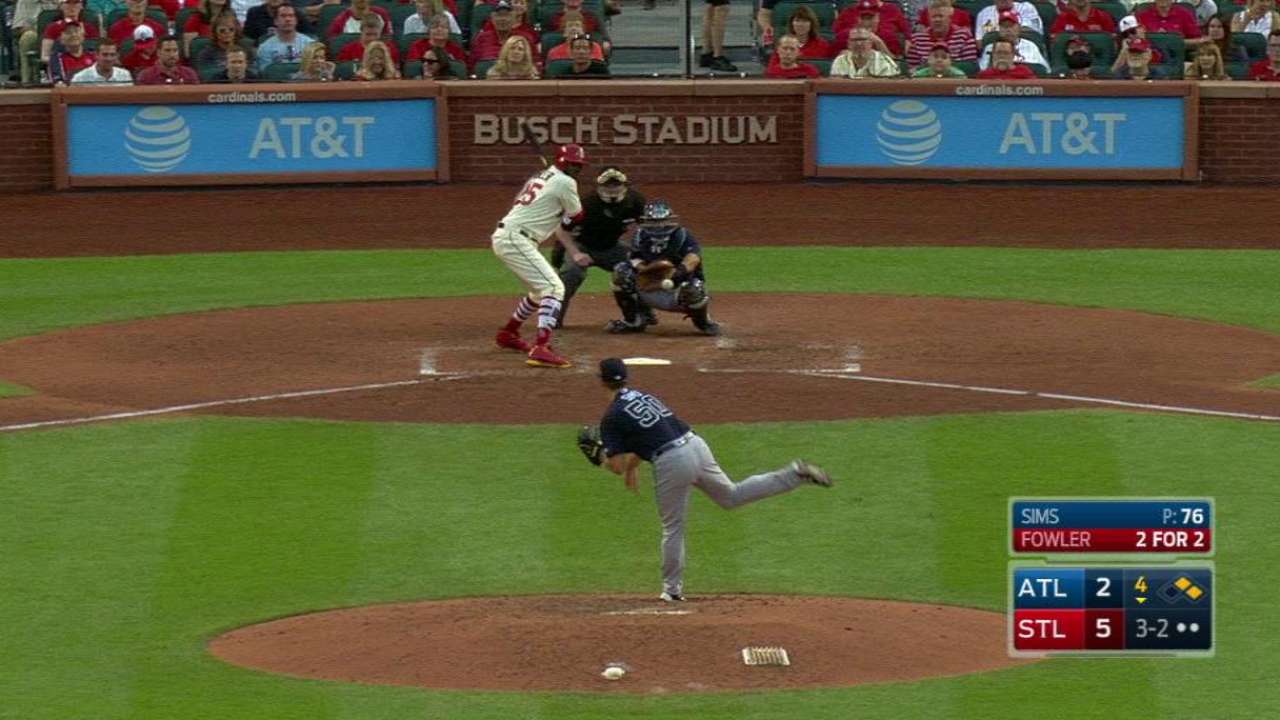 There are plenty of bright spots to be found, but there are moments when the Braves look like a young team finding its way.
For much of this season, the Cardinals were a similar team, a group that leaned on its young and inexperienced players, while guys it was counting on struggled.
Now St. Louis has surged to the top of the NL Central standings and has the momentum it lacked previously. The Braves are trying to get there, while trying to find their footing during a rough stretch.
"You could see them [the Cardinals] in the dugout before the game," Freeman said. "They are having fun on the big screen. I think that is a big key thing to it. They are living right, getting things to go their right way, and they are playing good baseball. So, it's a lot more fun over there. We haven't been playing that great of baseball for a couple weeks now. We're just looking for that one big key hit to come through, and maybe that will get us going the right way."
Nate Latsch is a contributor to MLB.com. This story was not subject to the approval of Major League Baseball or its clubs.