Abreu makes White Sox history with homers
First baseman starts career with 4 straight 20-plus dinger seasons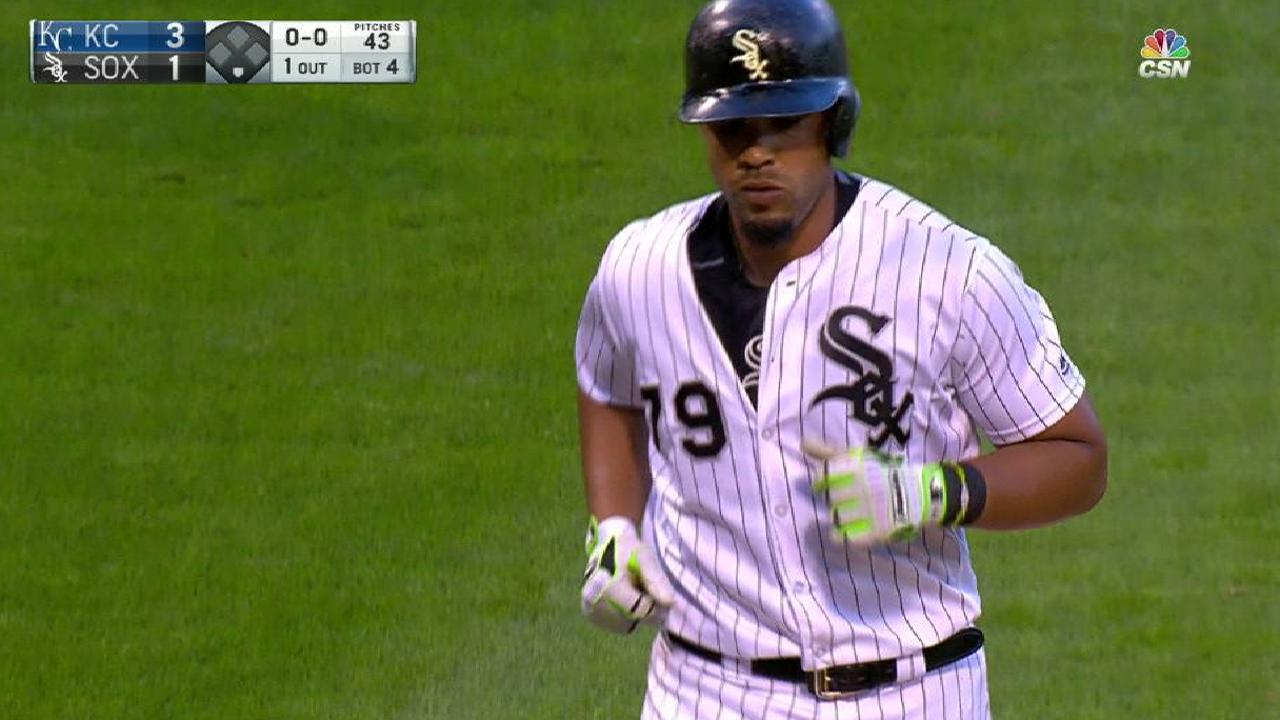 CHICAGO -- The month of August took a record-setting turn for White Sox first baseman Jose Abreu during a 5-4 loss to the Royals on Saturday night.
Abreu homered in the fourth and sixth innings off Royals starter Ian Kennedy, giving Abreu 21 homers on the season. With those long drives, he became the first player in White Sox history to start his Major League career with four consecutive 20-plus homer seasons.
"I'm happy for that fact," Abreu said through interpreter Billy Russo. "I'm happy because it's something that makes you feel that your work has been for a purpose.
"And I'm happy because I could accomplish this with the support of my family, the support of my teammates and the support of all the people that have been around me during this time in this organization. Most importantly, I want to thank God. I could do that because I've been healthy and that's the most important.
"If you are healthy, you can do good things. You can't do anything if you are not healthy."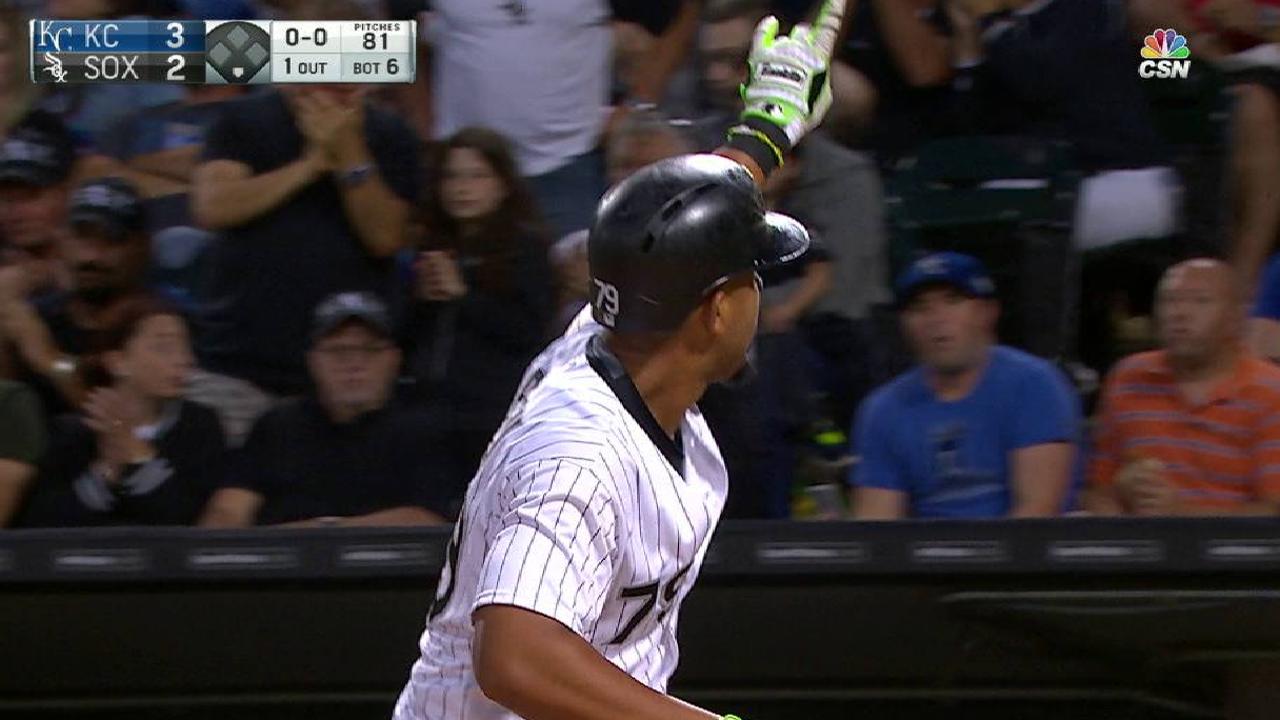 The sixth-inning blast traveled a projected 408 feet with an exit velocity of 105.8 mph and a launch angle of 33 degrees, according to Statcast™. It completed a three-hit night for Abreu, something he needed after hitting .195 with a .501 OPS during this month.
Of course Abreu's .290 average, .854 OPS and 70 RBIs are commensurate with the high level of production from his first three big league seasons.
"He's been upset with himself. He feels like he hasn't been doing enough for us. It's like, 'Geez, you do more than you imagine,'" manager Rick Renteria said. "He continues to impress by the way he goes about doing his business. He's a really good example to everybody about staying the course, working hard. He had skill and strength to allow him to do what he's done."
"Since the All-Star break, I haven't been producing as I was doing in the first half," Abreu said. "But it's just like the way that I'm thinking in the at-bats, probably my mind is not in the right spots. Trying to figure out what kind of pitch the pitcher is going to throw to me or it's just a matter of my focus is not where it used to be before. But I'm working in trying to get to that point again."
Even in the tough times, Abreu trusts his approach. Hard work has pushed him to this level, and it's the only way he knows to go about business. Saturday's results stand as another example of Abreu's approach being a good one, and one to be studied by younger players.
"That was the way my parents and my family taught me to be, especially as a player," Abreu said. "That's something that it's the only way I know how to play baseball.
"Working hard, putting myself in the best position I can be to play. Also, if I don't do that, I know that my mom is going to call me and is going to say something to me."
When asked if his mother was a tougher critic than his manager, Abreu smiled and said, "Si."
Scott Merkin has covered the White Sox for MLB.com since 2003. Read his blog, Merk's Works, follow him on Twitter @scottmerkin, on Facebook and listen to his podcast. This story was not subject to the approval of Major League Baseball or its clubs.