Puig out of lineup for 'maintenance' of legs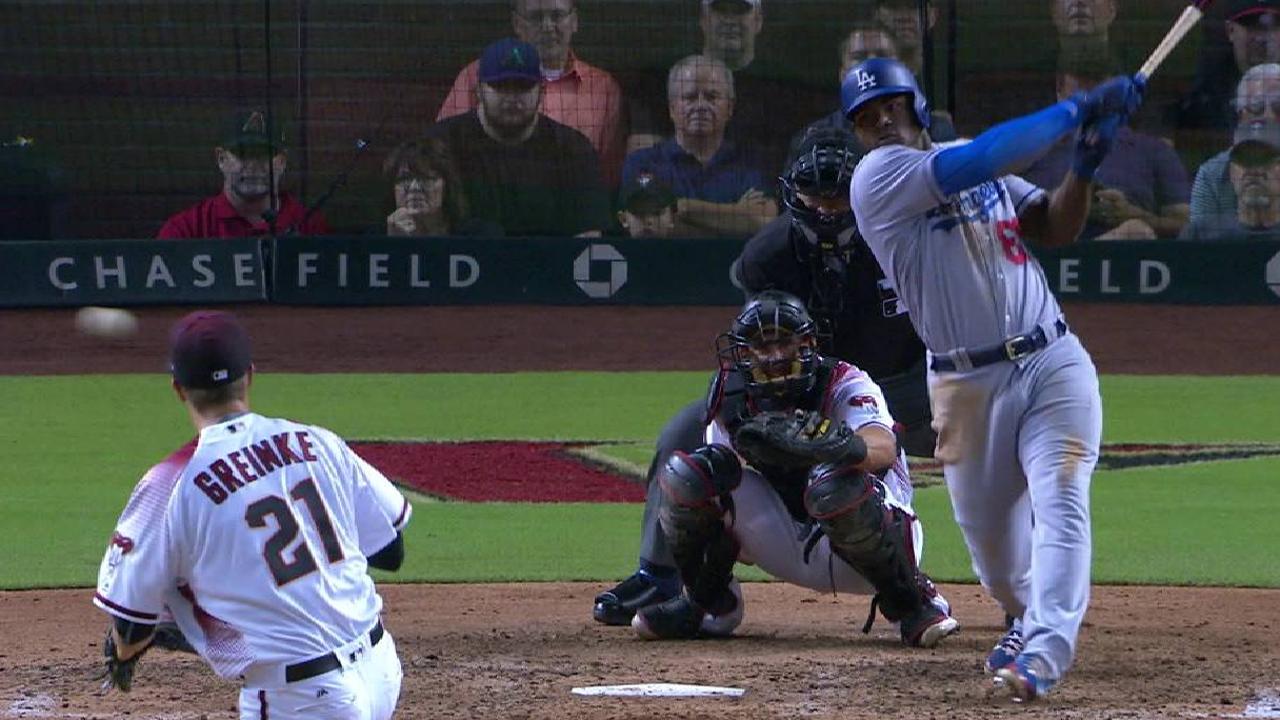 PHOENIX -- Dodgers right fielder Yasiel Puig, whose seventh-inning two-out RBI single was the difference in the Dodgers' 3-2 win over the D-backs on Wednesday night, was out of the starting lineup Thursday night as a precautionary measure for leg soreness.
"It's just a day for Yasiel," manager Dave Roberts said. "We've been running him out there a lot and a couple of days ago, going to the wall [chasing and catching a J.D. Martinez drive Tuesday night], he said there was something with his leg. With his leg history, just want to stay ahead of it."
Roberts noted that Puig -- who will wear the nickname Wild Horse on his jersey for Players Weekend -- attempted to steal a base Wednesday night (he was thrown out) and downplayed the severity of any injury. Puig entered the game as a defensive replacement in the seventh inning and grounded out in his only at-bat in the eighth.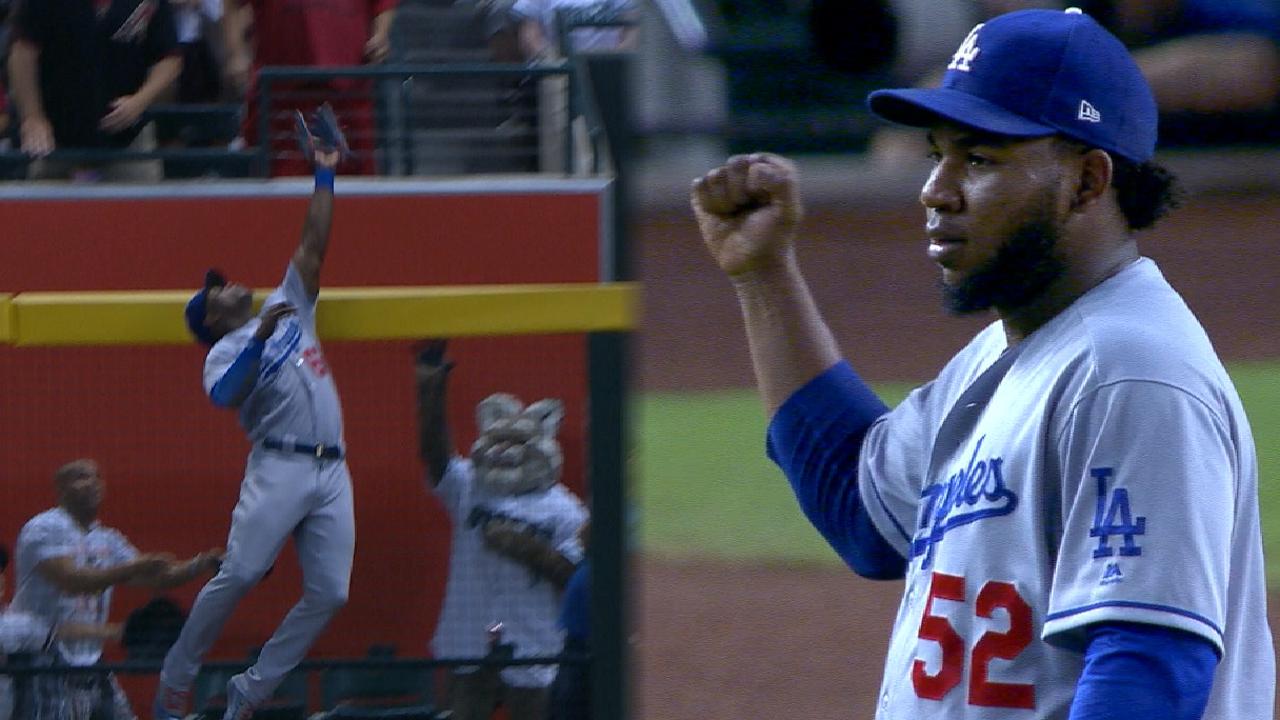 "There's a hamstring thing, one part of it, and I don't know if it's a knee or something with the leg," said Roberts. "It's more getting ahead of it, more maintenance."
The Dodgers have had 24 players on the disabled list this year, but not Puig, who has played in 107 of 113 games, already more than he played in 2015 or '16. He spent time on the disabled list with hamstring injuries in both of those seasons.
Enrique Hernandez started in right field for Puig.
In other injury news, Clayton Kershaw is expected to test his lower back on Friday with his first bullpen session since going on the disabled list with a strain on July 24. Outfielder Andre Ethier is expected to begin a rehab assignment with Class A Rancho Cucamonga on Saturday. Reliver Luis Avilan, on the paternity list, will likely be activated on Friday.
Roberts said there was no update on the rehabs of starting pitchers Scott Kazmir and Brandon McCarthy.
"Status quo," Roberts said.
Ken Gurnick has covered the Dodgers for MLB.com since 2001. This story was not subject to the approval of Major League Baseball or its clubs.