Inbox: Could Rockies sign Lucroy to extension?
Beat reporter Thomas Harding answers questions from fans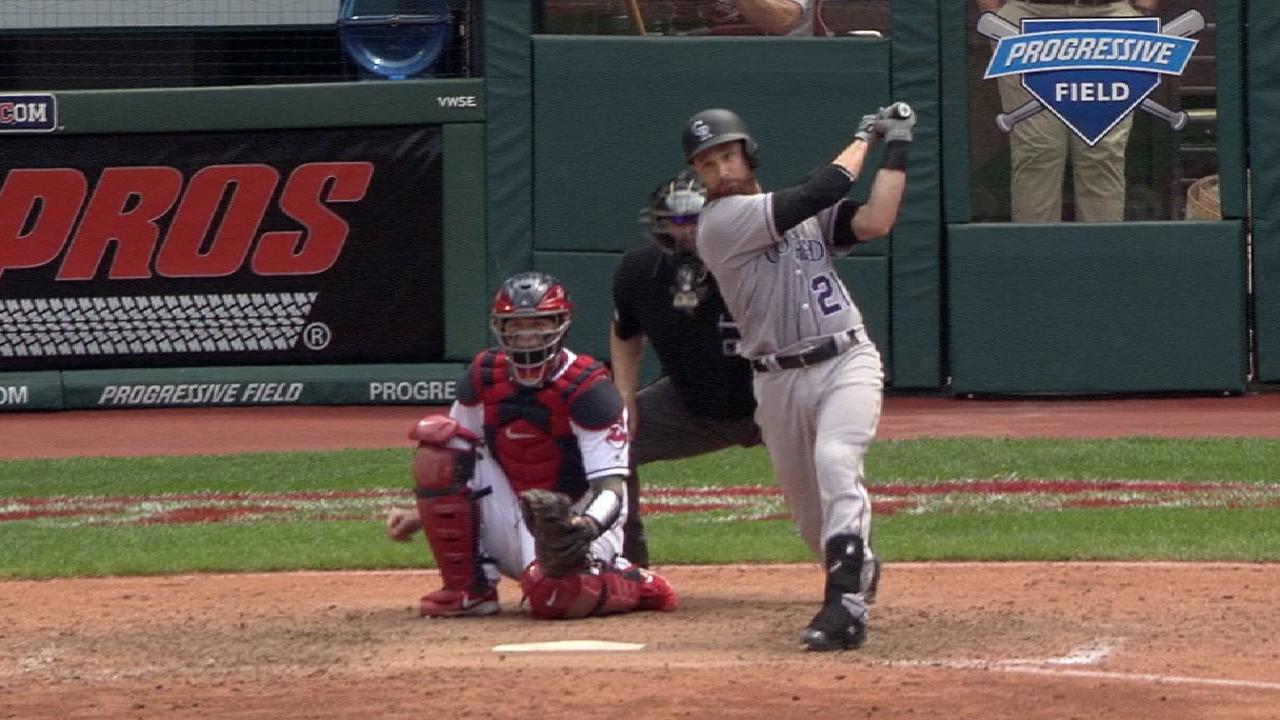 DENVER -- The Rockies have a new catcher, and after a few impressive outings by rookie starters -- and Wednesday's tying double in an eventual 3-2, 12-inning victory at Cleveland -- fans don't want Jonathan Lucroy to leave.
Lucroy, obtained July 30 from the Rangers for a player to be named later, is the subject of the first question in this week's Rockies Edward Jones Beat Reporter's Inbox.
@harding_at_mlb Any thoughts of the #Rockies signing Lucroy to an extension? Young pitchers seem to have taken to him quickly.

— Matt Swartz (@swartzie6) August 9, 2017
As positive as the early returns have been, the Rockies will want to re-sign Lucroy, 31, a free agent at season's end. The starters will still be young, and he should help the lineup as he refamiliarizes himself with the National League pitching he faced while with the Brewers (2010-16).
• Submit a question to the Rockies Inbox
And Lucroy would be a good lead catcher next season for Tony Wolters, who just didn't have the experience to lead a staff during a playoff run.
But one question: How many starts and games are possible?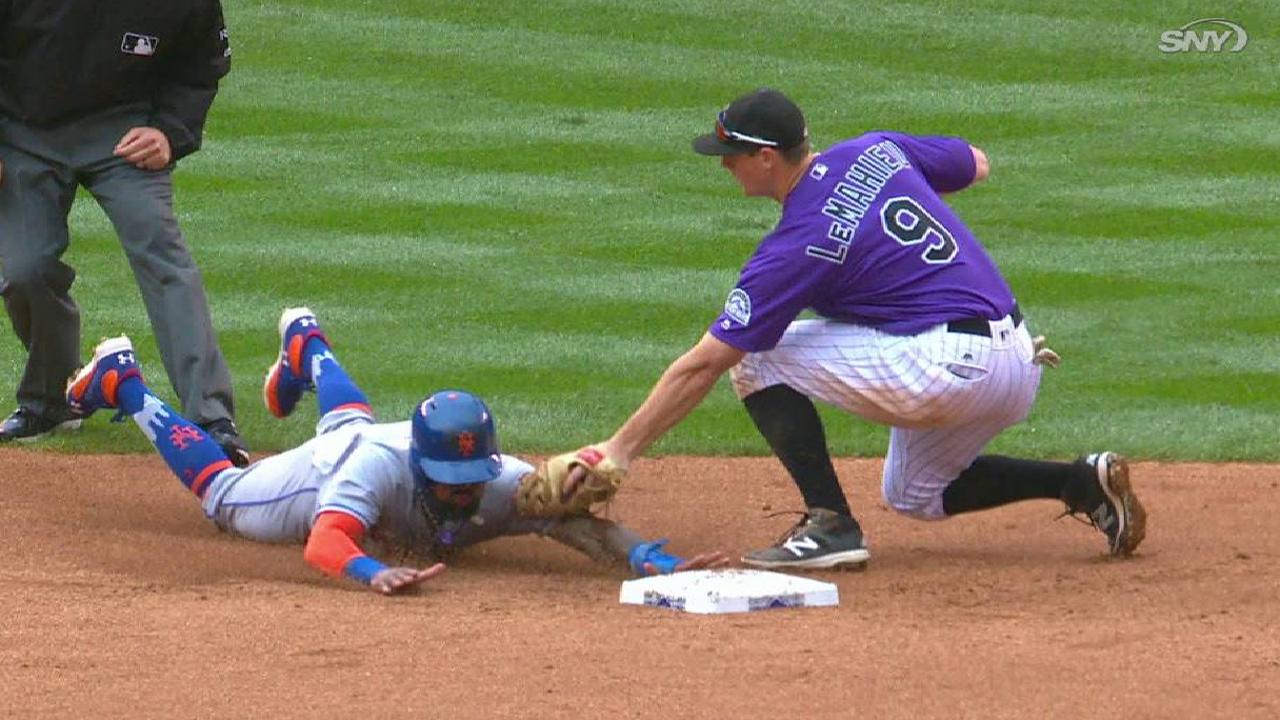 Take out Lucroy's second-half promotion in 2010 and injury-shortened seasons in 2012 and 2015, and he hasn't caught fewer than 126 games, or started fewer than 114. He has seasons of 133 (2014), 122 (2013) and 121 (2016) games started.
In Rockies history, Joe Girardi's 122 games and 129 starts in 1995 are the club record. The next most games are Yorvit Torrealba's 114 in 2007, while the next most starts are Miguel Olivo's 107 in 2010. It's possible that the wear and tear of the Denver atmosphere, long games at Coors Field and, more often than not, young staffs reduce a catcher's energy level.
If Lucroy enjoys the experience, and is amenable to the possibility of a lighter workload, it could be a fit.
Now, back to the player to be named:
The conditions are:
• The deal must be completed within six months.
• The traded player must have been eligible to be traded at the time of the deal (no players from this year's Draft).
• No players who were on an active Major League roster or disabled list this year are eligible. So, pitcher Chad Bettis and outfielder David Dahl, who haven't appeared in the Majors but have been on the DL, can't be in this deal.
Any info on clubs direction with McMahon?

— MaineSkin (@MaineSkin) August 9, 2017
Ryan McMahon, the Rockies' No. 3 prospect per MLBPipeline.com, entered Thursday batting .354/.401/.587 in 59 games at Triple-A Albuquerque since being promoted from Double-A Hartford.
With experience at first base, third base and (although limited) at second base, McMahon has potential to help in several areas. It would seem his slugging ability could help in the lineup and off the bench when the rosters expand in September. McMahon would have to be added to the 40-man Major League roster.
Any thought to trade for a Guy that cleared waivers like a Justin verlander or a jay Bruce?

— Justin Hobbs (@Jhobbs2244) August 9, 2017
Too late on Jay Bruce, whom the Indians acquired from the Mets on Wednesday. Tigers ace Justin Verlander? Probably not, with Bettis and lefty Tyler Anderson on the way back. If there is a trade or a waiver claim, my guess is it would be for a reliever with late-innings or closing experience, as teams can't have enough of those for the various pressure points.
@harding_at_mlb How much of the Rockies success this year do you credit Bud Black for? They should have a war for managers

— Chris Martin (@luvtherox) August 9, 2017
Bud Black has had a major impact with his work with the pitchers. Strategically, in some cases, he has fed them the extra inning, and his experience pitching helps with that decision. He has meshed with pitching coach Steve Foster and bullpen coach Darren Holmes, and it shows in how young starters are learning and applying quickly.
Thomas Harding has covered the Rockies since 2000, and for MLB.com since 2002. Follow him on Twitter @harding_at_mlb and like his Facebook page. This story was not subject to the approval of Major League Baseball or its clubs.