Inbox: Which young Giant could surprise in '18?
Beat reporter Chris Haft answers fans' questions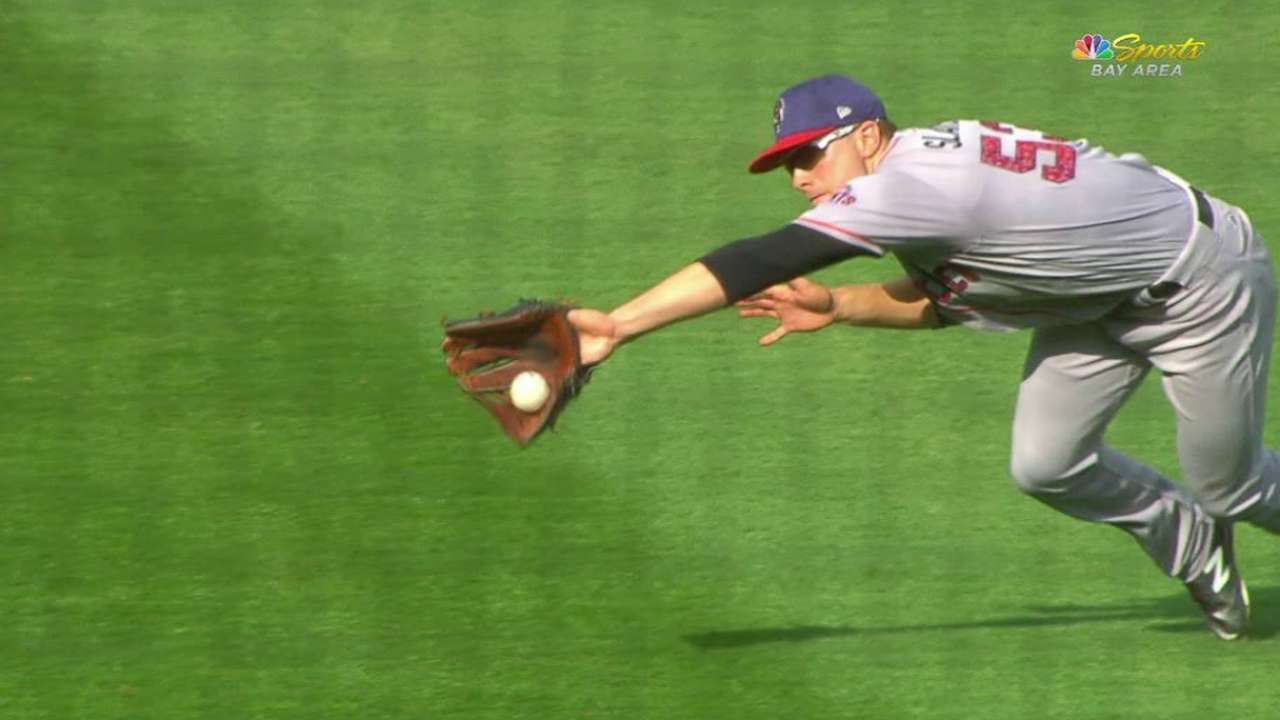 Most seasons, the Giants have a young player who seems to come out of nowhere to make a significant contribution. Matt Duffy was a good example of this a few seasons ago. Is there a player in the system who could surprise us in 2018?
-- Gerald L., Columbus, Ind.
The pool of players who fit your description is shallow -- not because the Giants lack prospects, but because most of them already have been summoned to the Majors during this topsy-turvy season. Consider Christian Arroyo, Ryder Jones, Austin Slater, Kyle Crick and Orlando Calixte in this group. Then there's Miguel Gomez and Carlos Moncrief, who appeared destined for short stays in the Majors but have played their way into more serious consideration.
As for 2018, I don't know whether you'd define outfielder-first baseman Chris Shaw as a "surprise," since he was drafted 31st overall in '15. But Shaw has hit prodigiously in recent weeks for Triple-A Sacramento. He can count on an invitation to big league Spring Training camp next February if the Giants don't bring him to San Francisco later this season.
• Submit a question to the Giants Inbox
Switch-hitting outfielder Bryan Reynolds, currently at Class A Advanced San Jose, and left-hander Andrew Suarez, who's in Sacramento's starting rotation, also should attract increasing attention.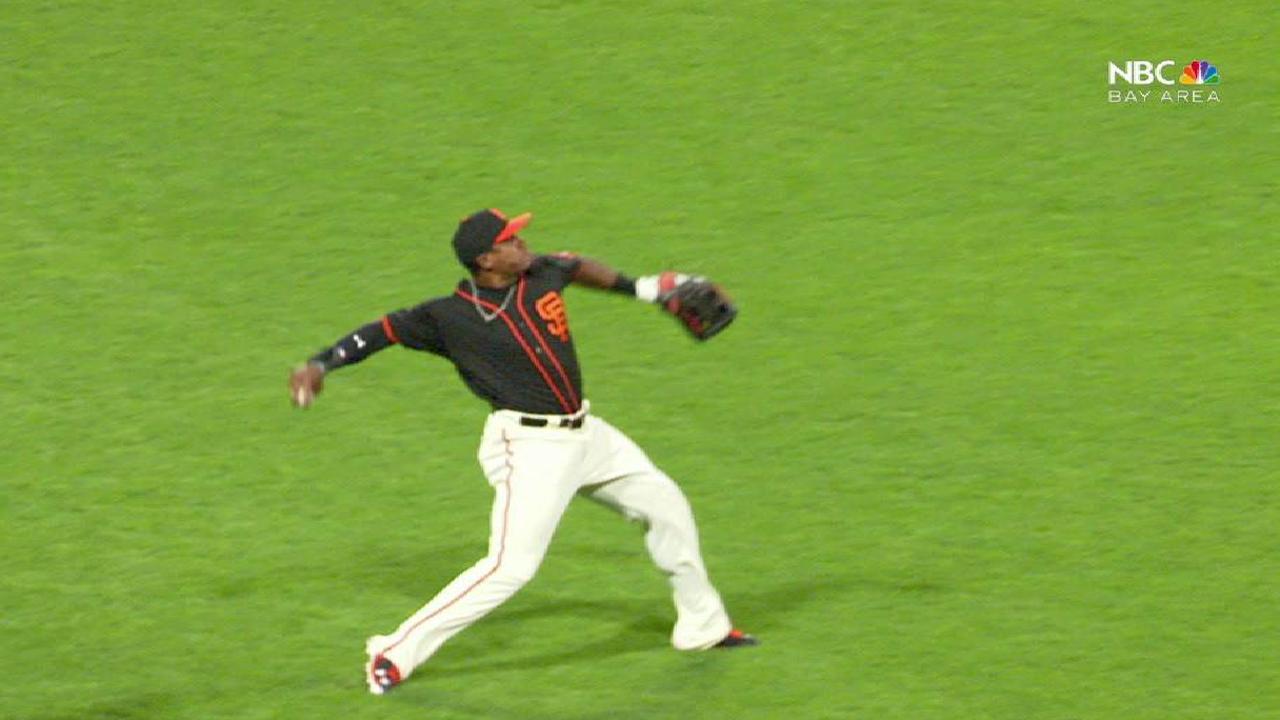 Looking forward to next year, will the Giants consider Slater starting in center field? It seems like he has the tools to be at least average defensively, and he swings the bat well. We need more power from left field, but I think Slater could eventually develop into a top 15 overall MLB center fielder with some defensive work.
-- Miles O., Burlingame, Calif.
I doubt that making Slater a full-time center fielder is high on the Giants' priority list. That said, I wouldn't be at all surprised to see manager Bruce Bochy try him in center for a few innings here and there during Cactus League play next spring. Upgrading the outfield will be a paramount concern for the Giants, so I expect them to tinker with numerous combinations of players. Many will involve Slater, whom I expect will make the Opening Day roster.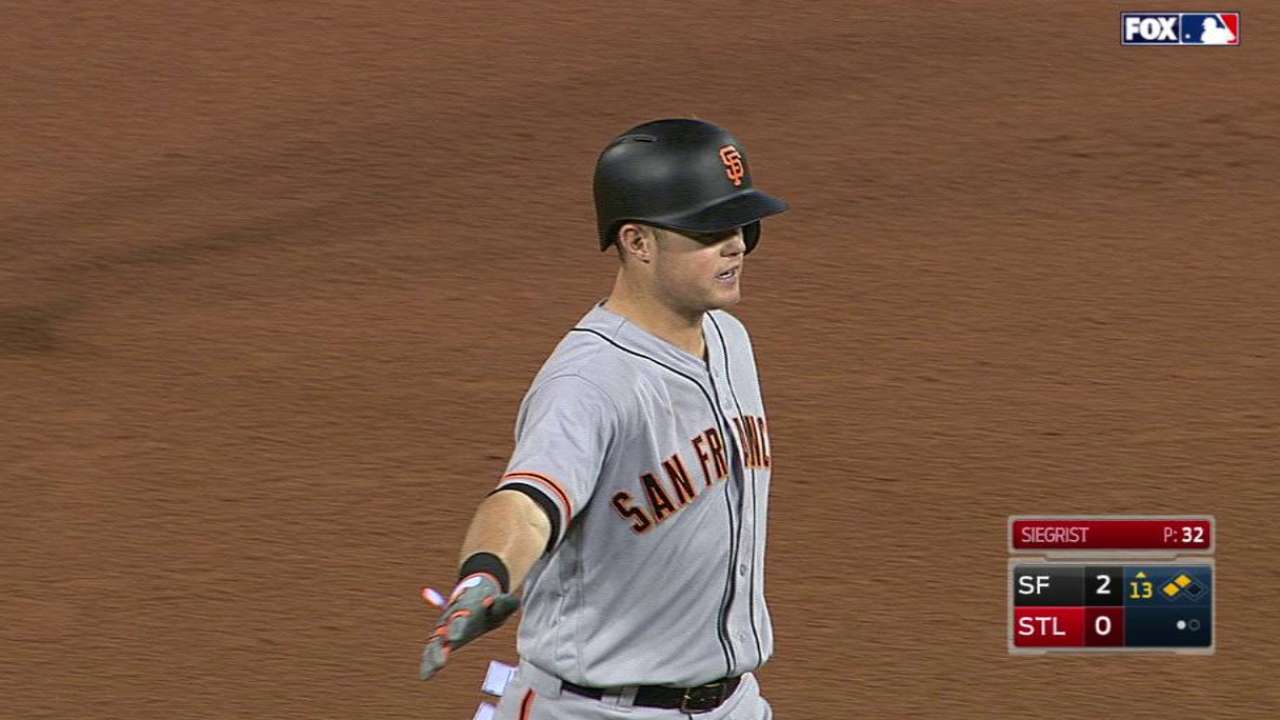 With the Giants in obvious need of prospects, it baffles me as to why the team let go of right-hander George Kontos, controllable through 2019, for only the waiver fee. The Pirates were eyeing Kontos for a while, and they were willing to make a trade. What is going on here?
-- Ray G., Gettysburg, Penn.
I shared your confusion, because Kontos was having an excellent season. Then I realized I had overlooked the obvious. Kontos recorded a 7.30 ERA and a 1.784 WHIP in July. That was enough to diminish his trade value. Had the non-waiver Trade Deadline been scheduled for the end of June instead of the end of July, the Giants surely would have been able to obtain a prospect for him.
I just read an article about Pablo Sandoval's right-side productivity problems. What are your thoughts about why switch-hitters, who have massive discrepancies on the left/right splits, continue to switch? Shouldn't they learn to see the ball well enough when batting against a same-side pitcher, to be more effective? Especially a player like the Panda, who has great hand-eye coordination and can spray to all fields.
-- Paul L., San Francisco
In Sandoval's case, a series of shoulder injuries which severely limited his effectiveness as a right-handed batter created his problems. His switch-hitting future remains uncertain, because both the Red Sox and Giants manager Bruce Bochy have seemed reluctant to play him against left-handed pitching.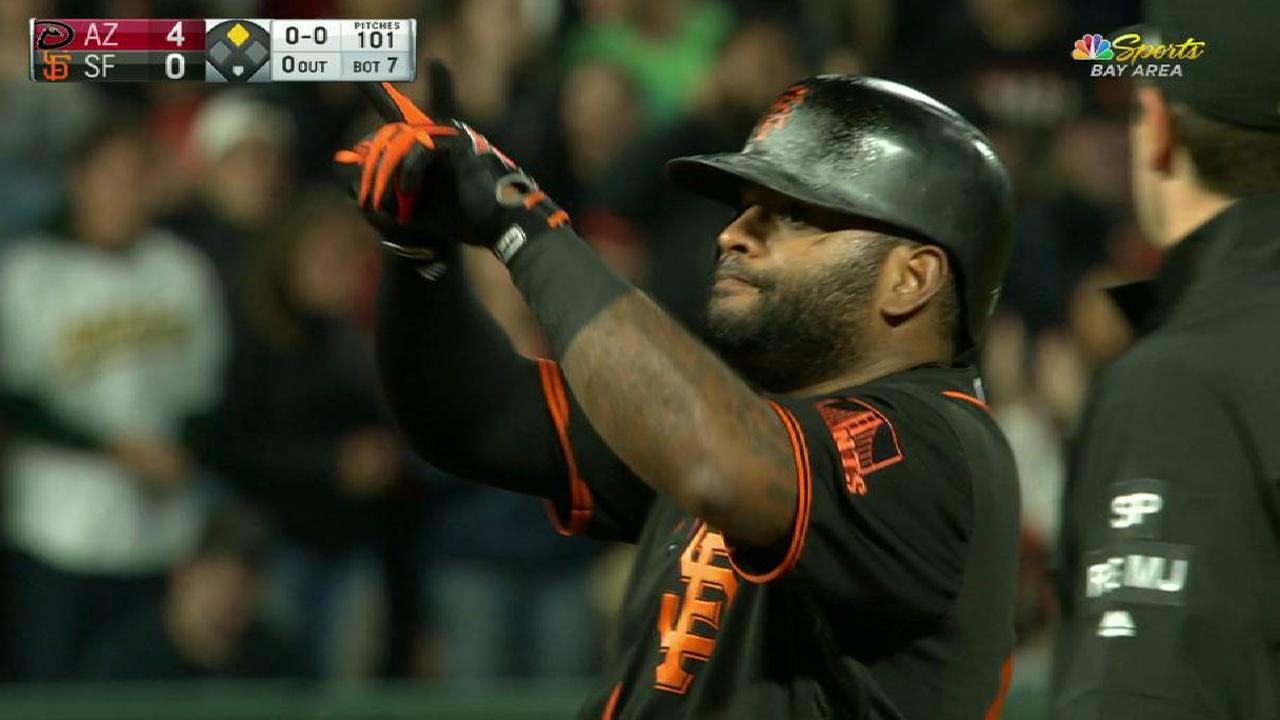 As for switch-hitting in general, my San Francisco Chronicle counterpart John Shea wrote an excellent piece on the subject in May. In that story, he quoted A's manager Bob Melvin, who tried to explain why switch-hitting is going out of style: "Now with specialization, and guys trying to create launch angles and exit velocities, maybe as a youth, there's a concentration on just one side of it, trying to be close to perfect on one side as opposed to splitting it."
That could be true. All I know is that a long time ago, I was told that becoming a switch-hitting catcher will put an aspiring player on the quickest path to the big leagues. I believe that remains true.
Chris Haft has covered the Giants since 2005, and for MLB.com since 2007. Follow him on Twitter at @sfgiantsbeat and listen to his podcast. This story was not subject to the approval of Major League Baseball or its clubs.