Hicks returns as C. Frazier goes on disabled list
Yanks' No. 2 prospect sidelined by oblique strain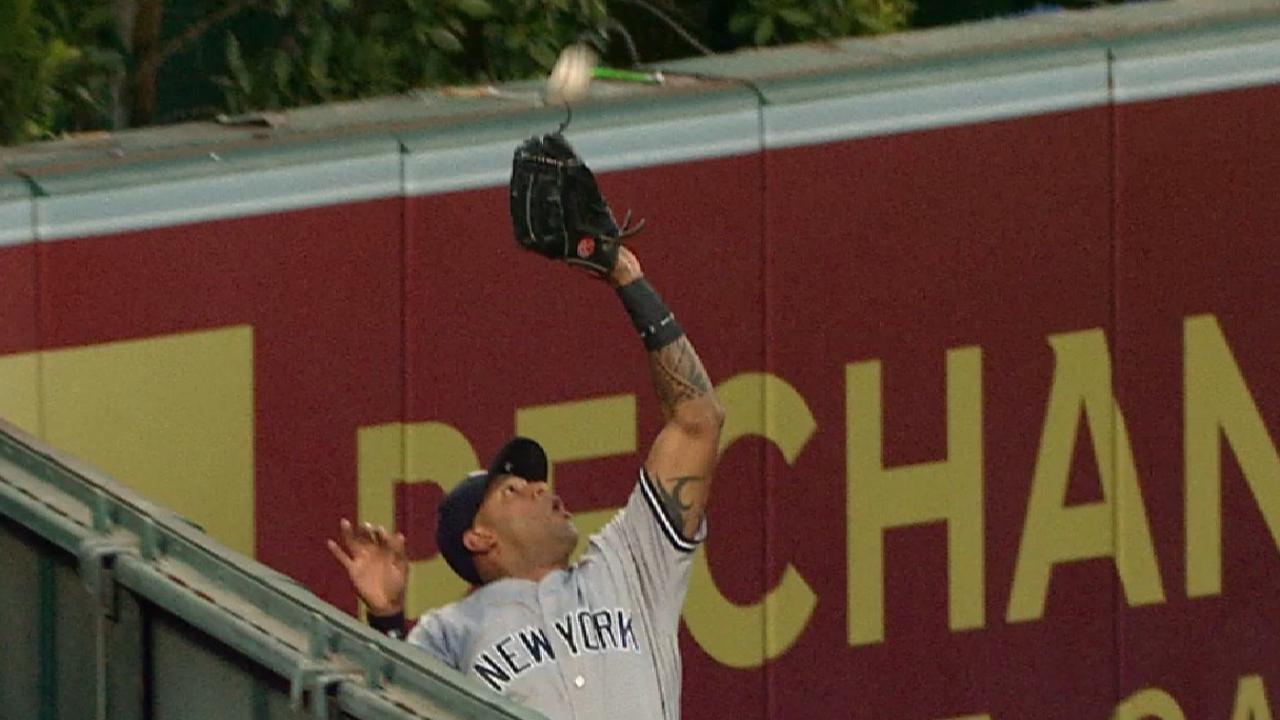 TORONTO -- Aaron Hicks' return to the Majors occurred a day earlier than anticipated as the Yankees placed Clint Frazier on the 10-day disabled list prior to Thursday's game with a left oblique strain.
Hicks had expected to be activated from the DL prior to Friday's game against the Red Sox, having gone 1-for-4 with a two-run homer for Double-A Trenton on Wednesday. He said that he learned of the promotion later that evening, hustling back to New York from Hartford, Conn., in order to catch a flight.
"It feels really good to be back, to finally be off the DL and be back with the team," said Hicks, who went 0-for-5 in the Yankees' 4-0 loss on Thursday after having last played in a Major League game on June 25 due to a strained right oblique. "They told it me it was going to be long from the get-go, but what's important is I'm back now and ready to get it going."
In seven Minor League rehab games with Trenton and Triple-A Scranton/Wilkes-Barre, Hicks batted .333 (8-for-24) with seven runs, three doubles, a triple, a home run, three RBIs, three walks and a stolen base.
"Probably about a week in, I was able to do exactly what I wanted to do," Hicks said. "Throw, hit, run, do all that stuff without any pain. Once I started hitting, it was an easy ride all the way here. I felt like I was able to swing and swing hard."
The switch-hitting Hicks was batting .290/.398/.515 with 10 homers and 37 RBIs in 60 games at the time of his injury.
"I think your hope is that he can pick up where he left off," Yankees manager Joe Girardi said. "That would be ideal. On base, driving in runs, playing a very good center field. I'm going to move him around a little bit here, but he's going to play a lot."
Rated the Yankees' No. 2 prospect by MLB Pipeline, the 22-year-old Frazier was scratched from the Yankees' 11-5 victory over the Blue Jays on Wednesday after the rookie outfielder winced and favored his side during batting practice.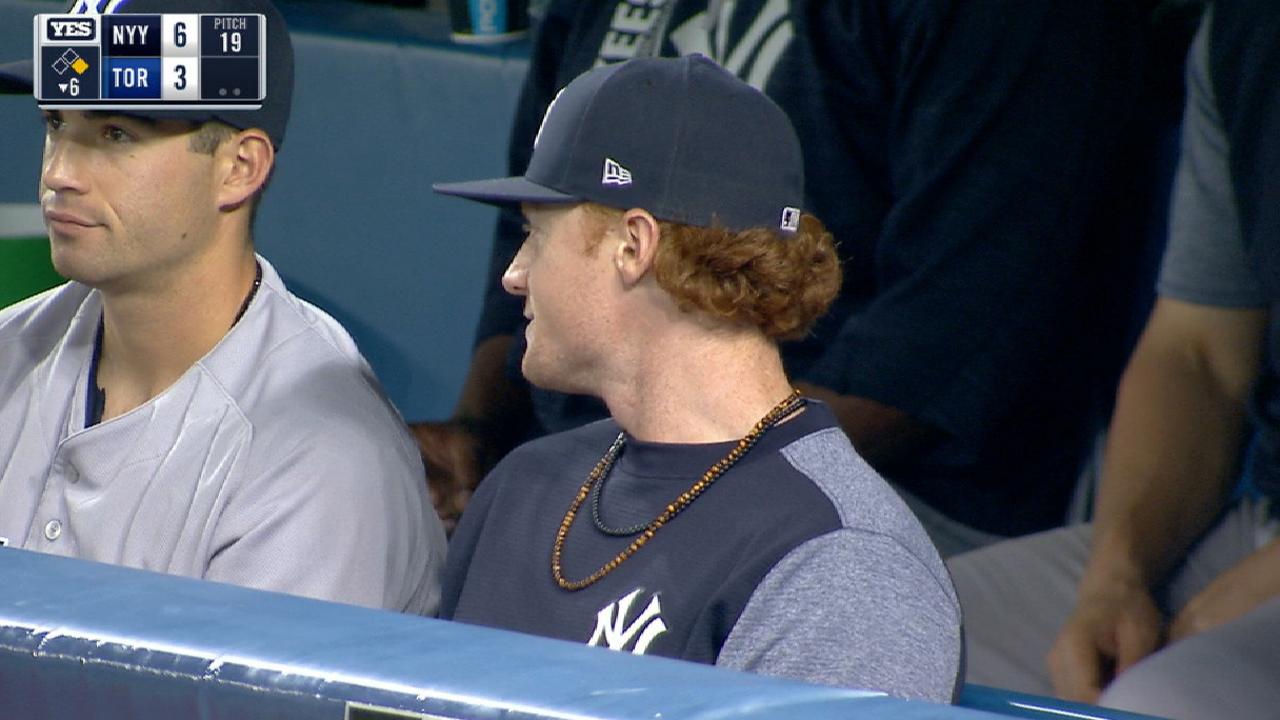 He had an MRI on Thursday morning that revealed the strain, which Frazier said was described as mild. He will see team physician Christopher Ahmad on Friday in New York and has been instructed not to swing a bat for a week.
"I was able to play through this for a few games without anybody being able to take notice, besides myself," Frazier said. "I know that it's probably best for me to go on the DL to give it some time and make sure that I don't end up hurting it any worse than it was."
Frazier is batting .243/.274/.477 with four homers and 17 RBIs in his first 28 Major League games.
After making an immediate splash by collecting 16 RBIs through his first 20 games, becoming the fifth player in franchise history to accomplish that feat, Frazier has been fighting a 6-for-35 (.171) slump. He said that he first felt the discomfort on Aug. 5 at Cleveland.
"It was the game that [Chase Headley] hit the home run against [Zach McAllister] in the eighth inning," Frazier said. "I was getting ready to possibly pinch-hit in the ninth inning. I took some swings and something just didn't feel right."
Bryan Hoch has covered the Yankees for MLB.com since 2007. Follow him on Twitter @bryanhoch and on Facebook. This story was not subject to the approval of Major League Baseball or its clubs.