Mariners outright reliever Martin to Triple-A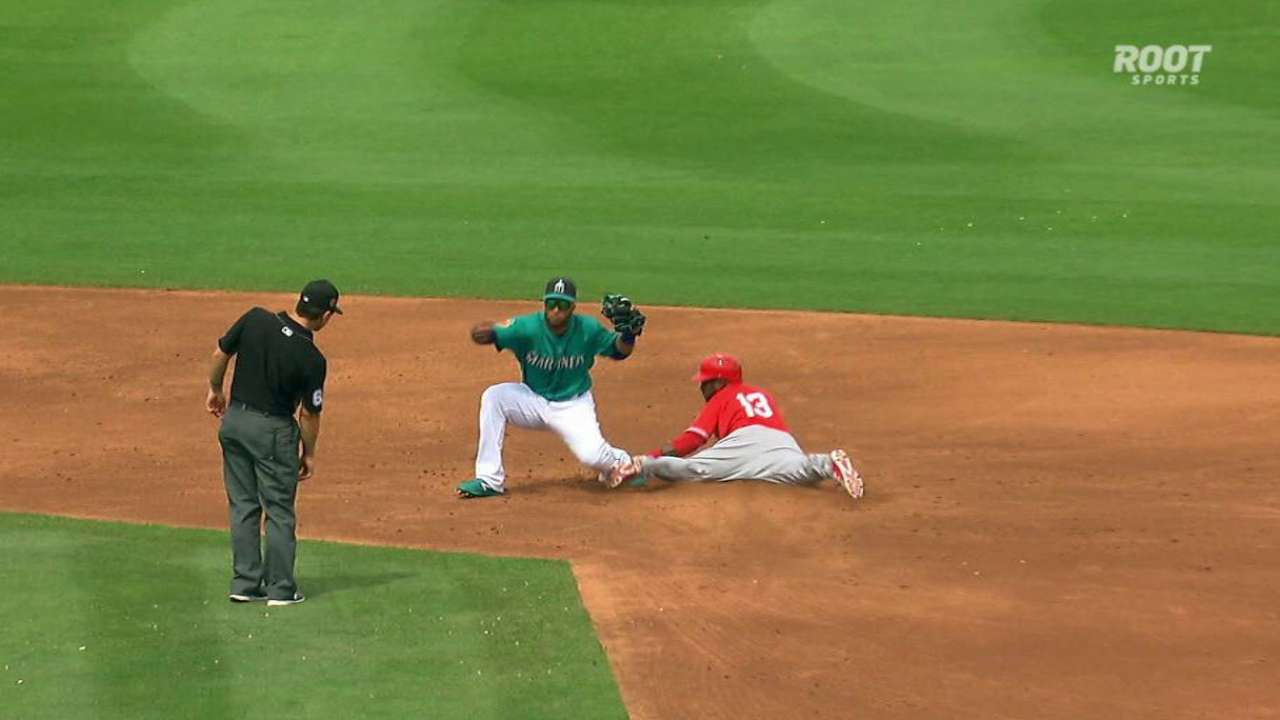 OAKLAND -- The Mariners outrighted right-hander Cody Martin to Triple-A Tacoma, the team announced Wednesday afternoon.
Martin was called up to the big league team as the 26th man for the second game of Sunday's doubleheader in Kansas City. He pitched two innings in relief in his first Major League appearance of 2017, allowing four runs (three earned) on five hits and two walks. He was sent back to Tacoma after the game.
Martin allowed 14 earned runs in 33 1/3 innings with Triple-A Tacoma in 2017, striking out 40 and walking 10. Last season, he went 1-2 with a 3.86 ERA in nine appearances with the Mariners.
The move leaves the Mariners' 40-man roster at 39 players. The Mariners currently have five pitchers on the 60-day disabled list, with starter Hisashi Iwakuma and relievers Shae Simmons and Ryan Weber all currently throwing as they rehabilitate back to full health. If Seattle wanted to activate any of them, it would need to make a roster move.
Alex Simon is a reporter for MLB.com based in the Bay Area. Follow him on Twitter at @alexsimon99. This story was not subject to the approval of Major League Baseball or its clubs.