Moncrief shows off incredible arm vs. Cubs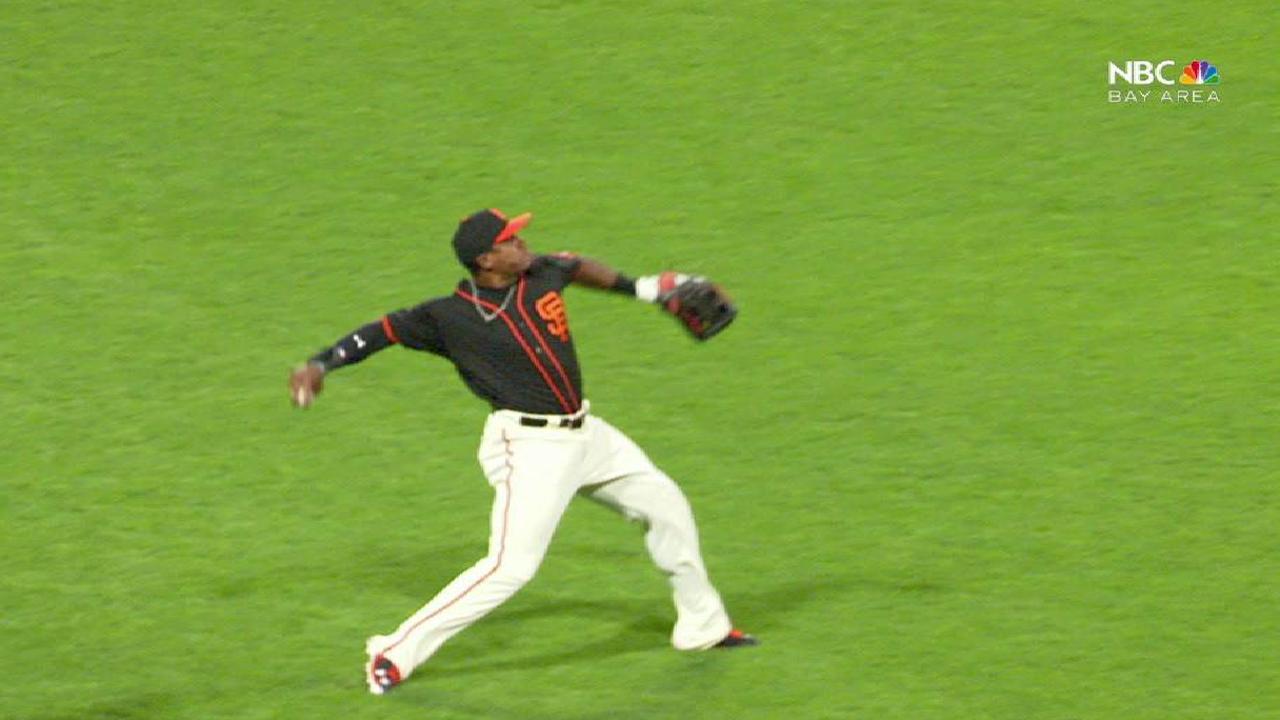 SAN FRANCISCO -- The more Carlos Moncrief unwraps his skills, the more surprises he reveals.
Moncrief already has shown flashes of hitting ability and speed. He checked off another tool during Monday's 5-3 loss to the Chicago Cubs: his throwing arm.
Moncrief turned Javier Baez's second-inning, inside-the-park home run into a close play, unleashing a throw that reached catcher Buster Posey on one bounce. According to Statcast™, the distance of Moncrief's peg was 307 feet.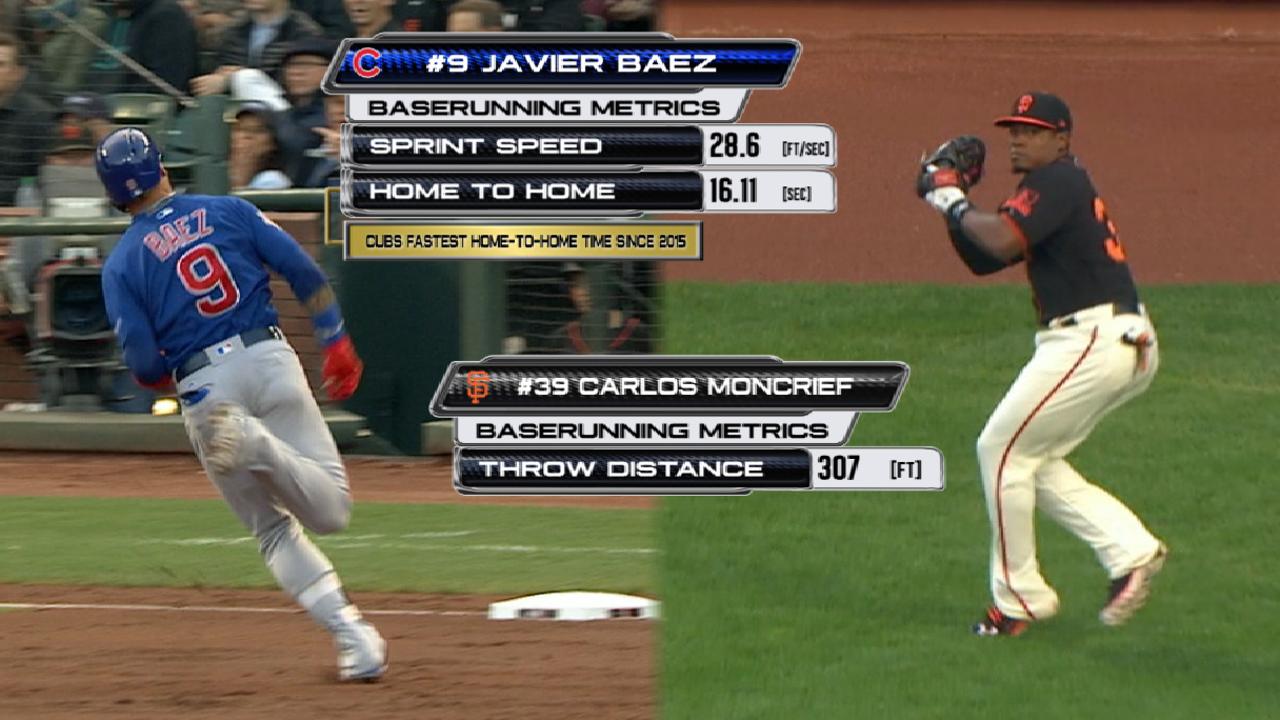 Three innings later, Chicago's fleet Jon Jay contemplated tagging up from second base and advancing to third on Kris Bryant's fly ball. Moncrief's searing throw reached third baseman Pablo Sandoval on the fly. Jay didn't even budge.
Cubs manager Joe Maddon spared no praise in citing the virtues of Moncrief's arm.
"That guy may have the best arm I've ever seen," Maddon said. "That's Bo Jackson-arm stuff right there. It was that good. It was Bo good. I've always thought Shawon Dunston and Bo Jackson, Dunston on the infield and Jackson on the outfield, [had the best arms]. And I think Moncrief is among that group. It's incredible."
Moncrief nonchalantly mentioned he could reach 97 mph with his velocity, explaining why Cleveland drafted him as a pitcher in the 14th round in 2008.
"My whole life, I've had a strong arm," Moncrief said. "I try to make the most of it."
That's what he did on Baez's inside-the-parker, though the tricky caroms in AT&T Park's right field proved too tricky. Actually, Moncrief explained, he worked on playing base hits off the archways during extra fielding practice Monday. Somehow, Moncrief neglected to simulate Baez's drive.
"That's the only angle we didn't work on," he said.
It nearly didn't matter.
"He had a great arm," Baez said. "He almost got me out at the plate."
Moncrief placed no undue pressure on himself to make the play.
"It wasn't like, 'Oh, let me make the best throw of my life.' It was more like do what I can to keep the run from scoring."
Chris Haft has covered the Giants since 2005, and for MLB.com since 2007. Follow him on Twitter at @sfgiantsbeat and listen to his podcast. This story was not subject to the approval of Major League Baseball or its clubs.