Inbox: Is competition driving starting rotation?
Beat reporter Ken Gurnick fields Dodgers fans' questions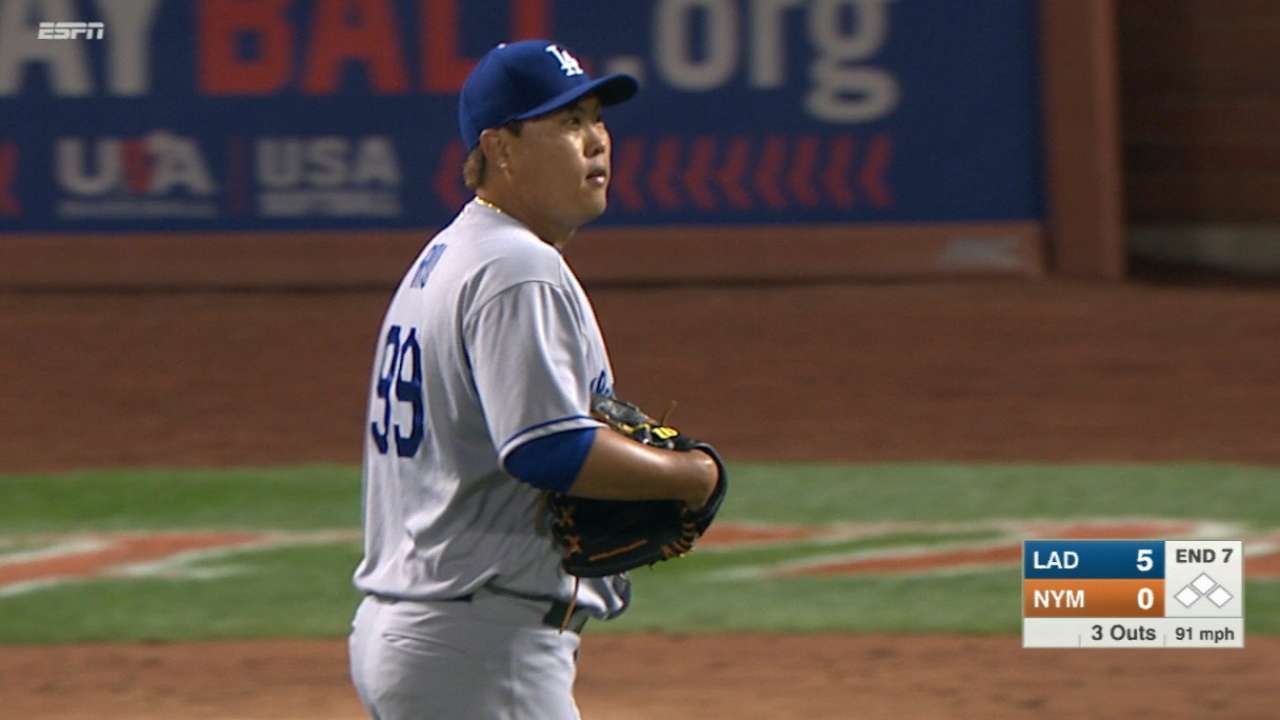 It looks like a little rotation competition has fared well for Hyun-Jin Ryu and Kenta Maeda -- and I like it. Do you agree?
-- @LAtweets22
That has seemed to be the case for as long as the Dodgers have been known as a pitching-rich organization. Dave Roberts talked about it after Ryu's gem in New York on Sunday. Maeda confirmed that he feels he is pitching to keep his job.
With Ryu playing well, which starting pitcher will most likely to move to bullpen?
-- @sato_daiki
Until Clayton Kershaw returns, it's not an issue. And the club has been urging Kershaw to take it slowly. Besides, based on what we've seen of this rotation in recent years, it's not likely to go two months without another injury.
• Submit a question to the Dodgers Inbox
How does one begin to work Adrian Gonzalez and Andre Ethier into the lineup when they are healthy without upsetting the roll the team is on?
-- @VintageJonathan
I would expect Gonzalez to get plenty of playing time when he returns -- to prove his health, as well as his production. If he has both, he would make the current lineup even deeper. The speculation is that with Gonzalez back on first, Cody Bellinger would go back to left field (remember, he was promoted in April to replace injured outfielder Andrew Toles) and Chris Taylor would move to either second base instead of Logan Forsythe or center field instead of Joc Pederson and Enrique Hernandez. Ethier is sounding very optimistic, and his return is not far behind Gonzalez. Even though Ethier missed most of last season with a broken leg, he found a way to be a factor down the stretch and into October, so it wouldn't be shocking if it happened again. Both he and Gonzalez would be bench upgrades. And every time it seems the Dodgers have too many players, somebody gets hurt and the surplus becomes an asset.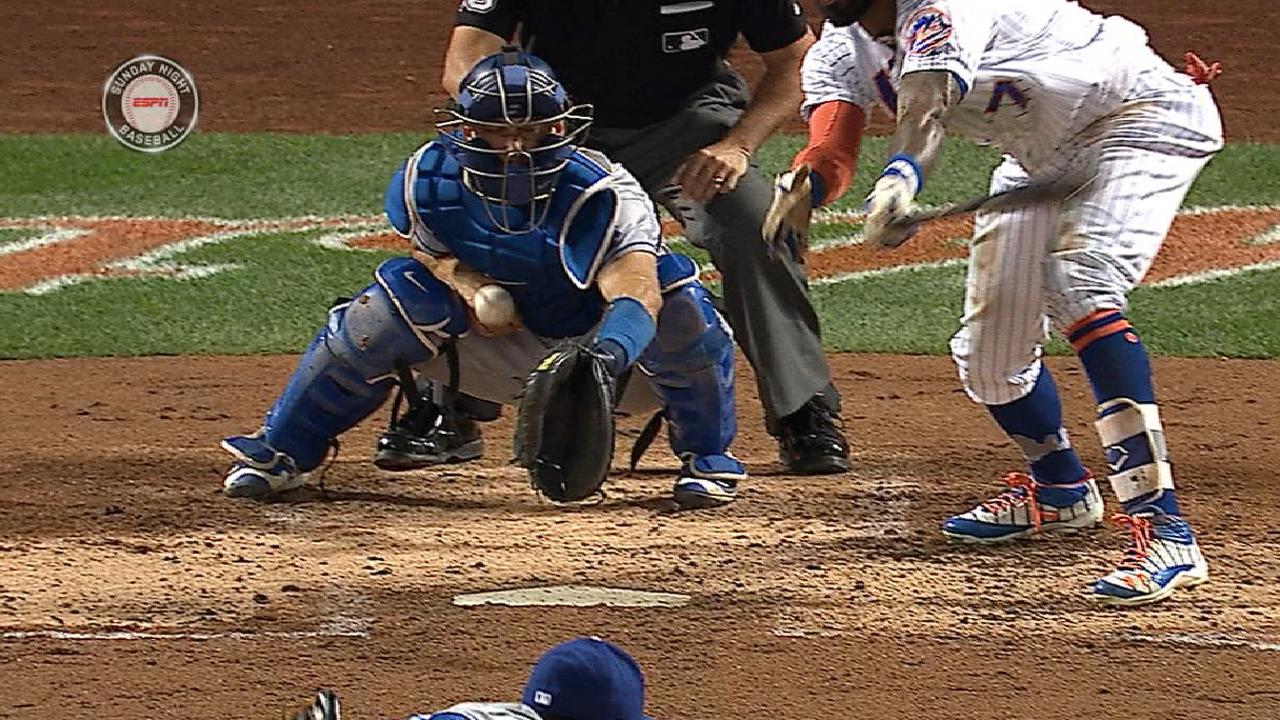 Austin Barnes' X-rays were negative. That's good, because that foul ball was brutal -- I looked at my daughter and asked her, "Do you still want to play catcher?"
-- @JRMFAN88
Barnes gave another example of catcher toughness Sunday night, when he played most of the game with two bruised hands. In the first inning, he bruised his left hand when he slammed it against Mets catcher Travis d'Arnaud's shoe, which was blocking the plate that Barnes was reaching for with his bare hand. An inning later, Barnes bruised the top of his right hand when it was struck by a foul ball. After the game Barnes said he felt lucky to have avoided any broken bones. With Yasmani Grandal nursing back spasms, Barnes said he didn't want to come out of the game.
What are the chances the Dodgers will trade for Justin Verlander after he clears waivers?
-- @irocris
Probably one in 67 million -- as in dollars -- which is what any club claiming Verlander must pay him through 2019. The Dodgers are committed to developing from within, having spent hundreds of millions of dollars on domestic and international prospects, and taking on that contract for a 34-year-old runs counter to their strategy. Renting a front-line pitcher like Yu Darvish (with upcoming free agency) for a few months provides a needed boost for the postseason rotation without adding a financial burden.
If there is something that slows the Dodgers down heading into the playoffs, what is it?
-- @reegsdaruler
Injuries. If there is a weakness in a team playing .700 ball, it's brittleness, even though the Dodgers aren't alone in disabled list overload. But the Dodgers are able to deal with it efficiently, as management has built a deep roster of fill-ins without a resulting production drop-off. Regardless, every starting pitcher (not counting Darvish) has already been on the disabled list this year. Kershaw and Brandon McCarthy still are. They've been able to cover for major injuries to Toles, Gonzalez and Ethier, mostly because of Bellinger. Now catcher Grandal is the latest nursing a bad back.
Ken Gurnick has covered the Dodgers since 1989, and for MLB.com since 2001. This story was not subject to the approval of Major League Baseball or its clubs.