MLB.com Columnist
Phil Rogers
Opposing skippers take note of Dodgers' run
First-place managers Baker, Maddon impressed by LA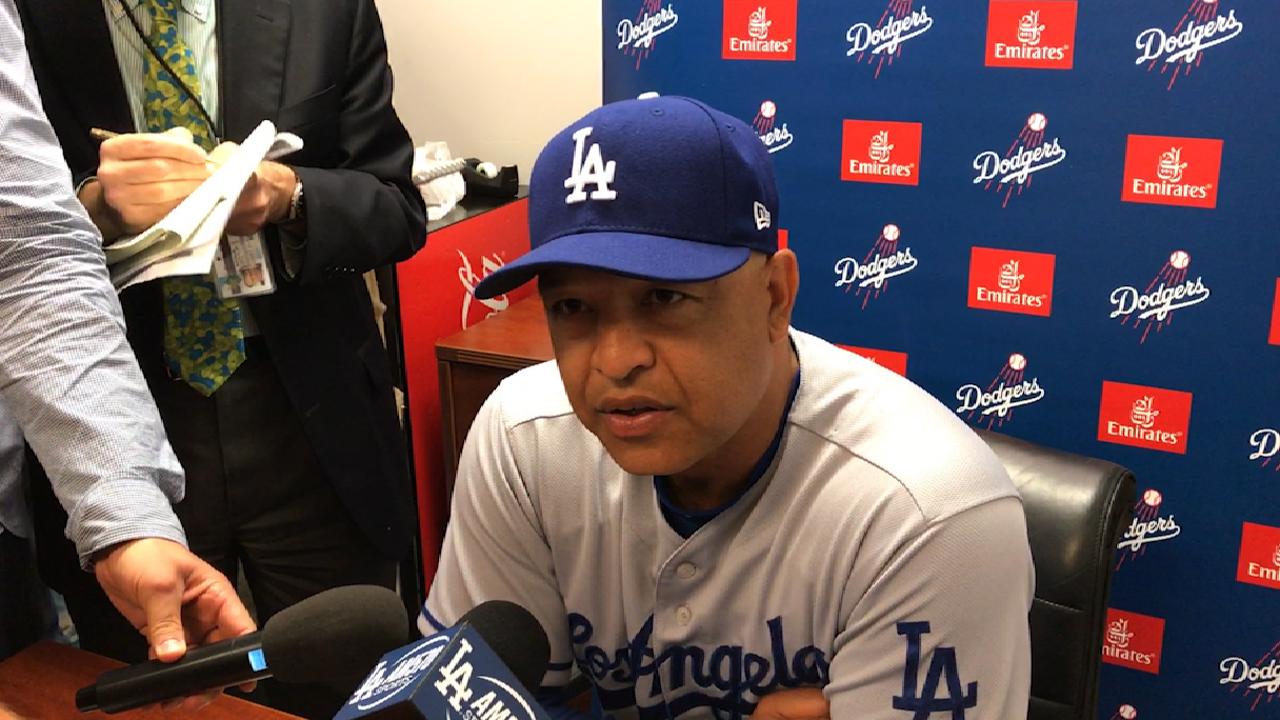 CHICAGO -- While the Dodgers have given themselves a chance to be the winningest team ever, they haven't really separated themselves from the competition. Not in the loaded National League. Not with two postseason series required to reach the World Series.
The two teams that played at Wrigley Field this weekend, the Nationals and the Cubs, both figure to be dangerous when October rolls around. But they sure wouldn't want the postseason to start next week -- not with the Dodgers on a roll and trying to build more steam toward history.
"We're not worried about them as much as we are about winning our own division," Nationals manager Dusty Baker said after Sunday's 9-4 victory over the Cubs. "I scoreboard watch every day, so I see what they're doing. What's amazing is I look up [and] they've had eight-, nine- and a couple 10-game winning streaks, like we'd like to get on, like everybody would like to get on. They're playing good ball -- great ball."
For longtime managers and veteran players, it's almost hard to even comprehend a 44-7 stretch like the one the Dodgers are on after topping the Mets, 8-0, on Sunday night.
"To be honest with you, it's probably one of the most impressive things I've witnessed from afar," said Alex Avila, the veteran catcher who joined the Cubs at the July 31 non-waiver Trade Deadline. "The longest streak I've ever been part of was a 12-game winning streak, and that doesn't even compare. This is something hasn't happened in, what, a century? It probably won't happen again for a century. We'll be long gone."
While the Dodgers were putting the finishing touches on the best 50-game run in the Major Leagues since an identical one by the 1912 Giants, the Nationals took two out of three from the Cubs with a team Baker referred to as "a MASH unit." They won on a grand slam by Matt Wieters on Sunday, with rookie Erick Fedde making his second career start.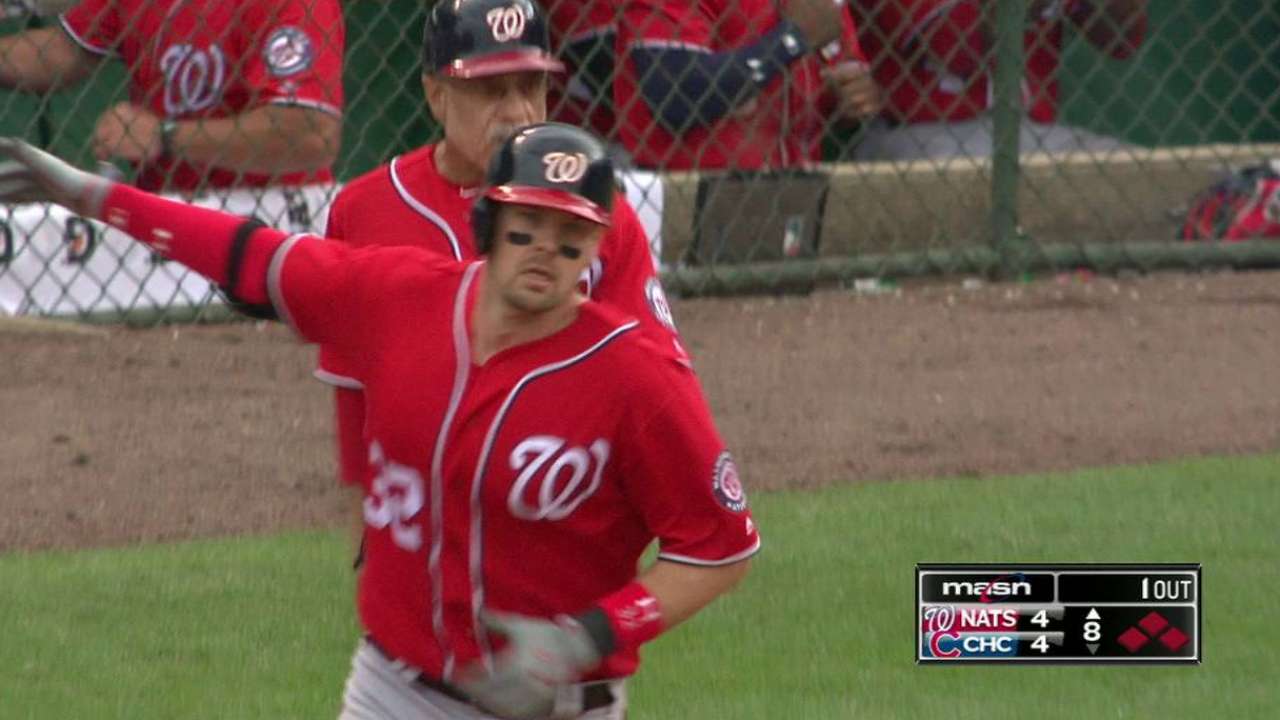 It gave the Nats a 7-8 record since July 18, but they've actually widened their lead in the NL East during that time, as they're the only team with a winning record. The defending World Series champion Cubs put themselves in a hole with a 43-45 first half, but they've gone 15-7 since the All-Star break, showing that they remain a threat to return to the Fall Classic.
This assumes the Cubs win the NL Central, as they lead the Brewers by only a half-game. Baker made note of Milwaukee's presence when he addressed reporters Friday afternoon at Wrigley, pointing out that nothing's assured in baseball.
But the Cubs are confident that will return to the postseason for the third year in a row under Joe Maddon, who believes the July 13 trade for Jose Quintana was huge for his team.
What about Yu Darvish being added to the Dodgers?
"Getting Darvish, that's all well and good, but moving forward, I'm not honestly worried about that," Maddon said. "I really believe that if we play like we're capable of, I'm very pleased and confident about playing them or anybody else. I normally don't worry about what other people are doing. I look at it, evaluate it, but I'm more worried about our starting pitching [performing] better, our bullpen throwing strikes, etc. I really believe we can beat anybody."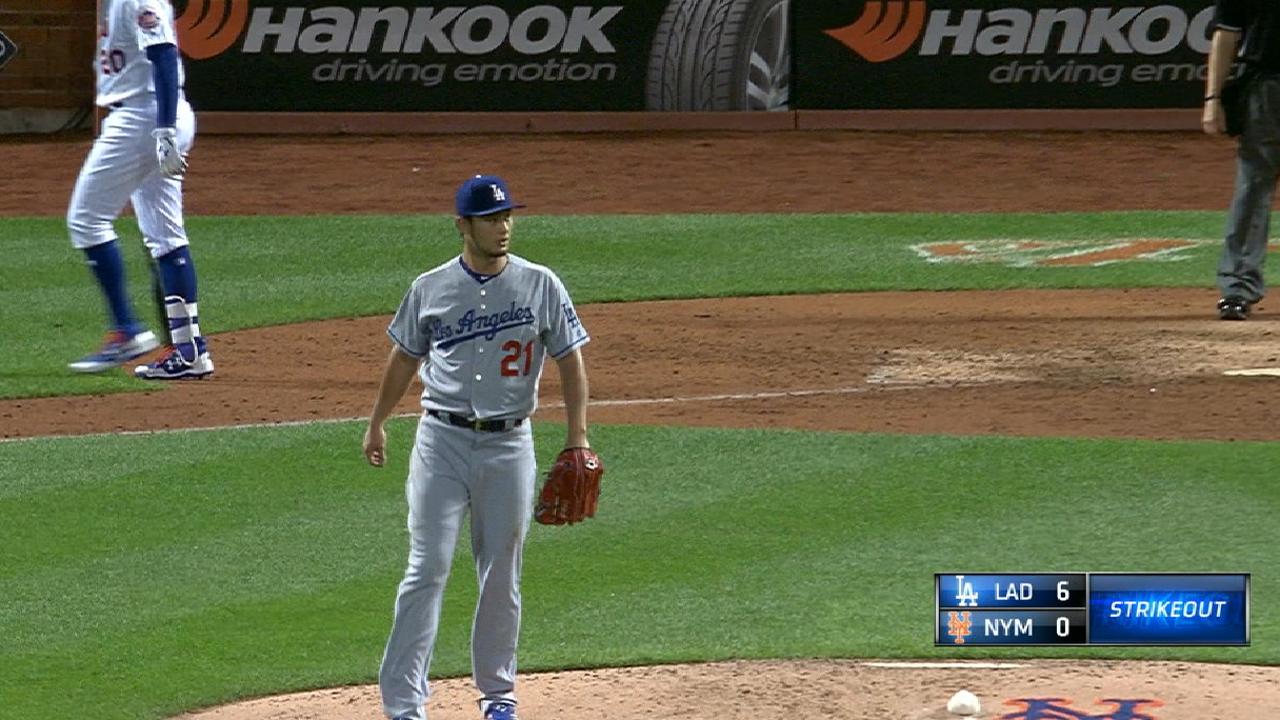 While the Dodgers are on pace to win 115 games, they're only 5-4 against the Cubs (4-2) and Nationals (1-2) this season, with a series in Washington to be played in mid-September.
Taking the season series against the Cubs 4-3, the Nats are 6-4 against the NL's top two teams. The Cubs lag behind at 5-8 in the three-team round robin.
There's no question that the Dodgers have the attention of everyone.
"They've got it all going on, there's no question," Maddon said. "You have to really pitch well to do that. You have to pitch really, really good, and they have. Defensively they're good. I don't think they're over the top, but they're good. Their offense has been spectacular. A lot of their young guys have really responded well."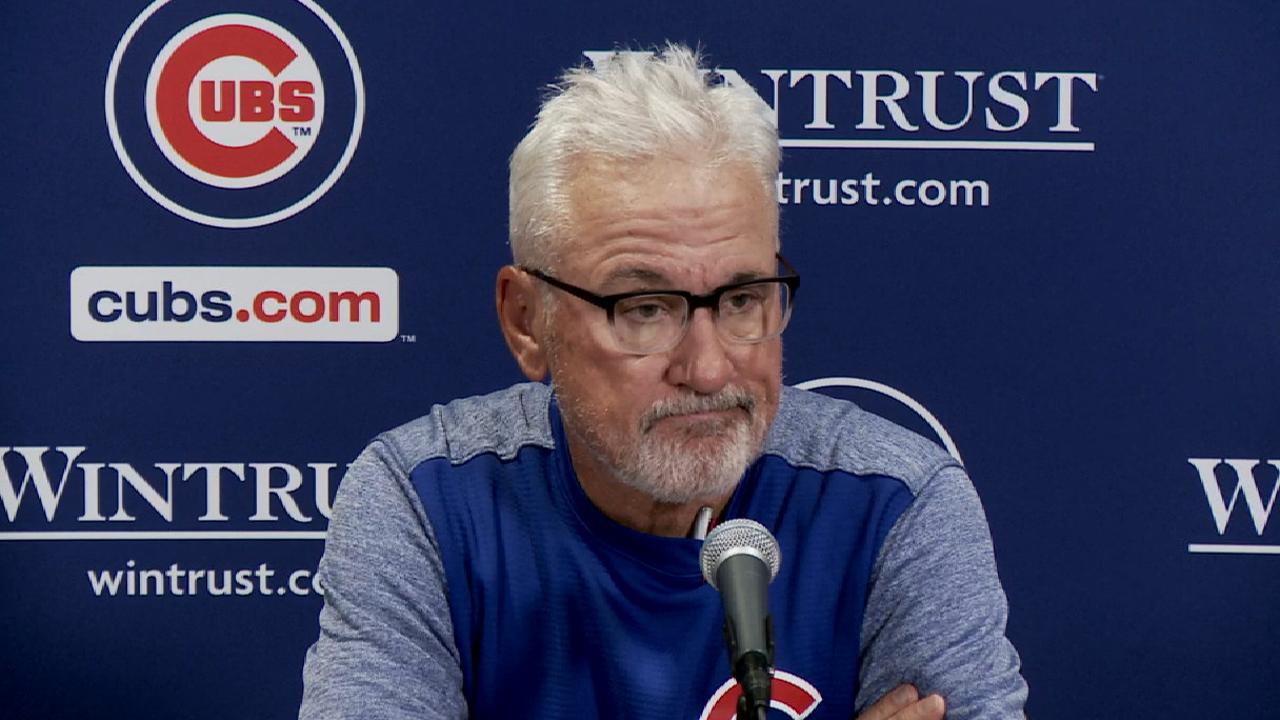 Maddon notes that the Dodgers have been winning with Clayton Kershaw on the disabled list since he left a start on July 23.
"Their starting pitching has been impressive -- and that's without Kershaw, which is really impressive," Maddon said. "Give them credit. They've put a nice, balanced team together."
Avila has spent most of his career with the Tigers, where he heard a lot about another super team. Detroit's "Bless You Boys" powerhouse went 35-5 to open 1984 and rolled all the way through the World Series.
"That's one of the most beloved teams in Detroit sports history," Avila said. "That's something any Detroit Tiger knows about, for sure. You look at that team, it was impressive up and down the lineup, what they were featuring on a daily basis. The Dodgers are similar. They've got really good players on their roster. Still it's not that easy to win games. The way they're making it look right now is it is easy. It's one of those magical years for them."
Will the magic last through October? There's no way to tell. The only thing that's certain is that it's going to be a lot of fun to find out.
Phil Rogers is a columnist for MLB.com. This story was not subject to the approval of Major League Baseball or its clubs.