Gallagher enjoys successful debut for Royals
Rookie catcher logs 1st hit, run in his start against Mariners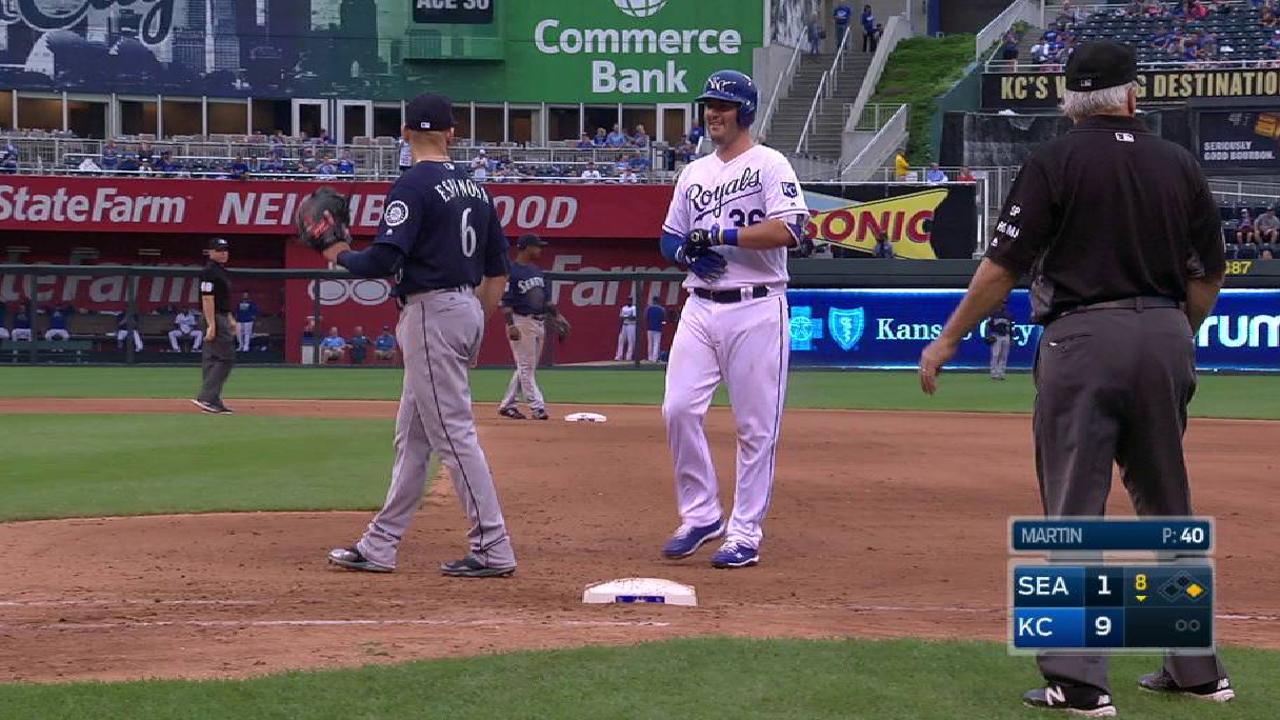 KANSAS CITY -- Standing outside of the Royals' locker room following Sunday's 9-1 win over the Mariners, Gwen Gallagher's green eyes were red from crying tears of joy.
Gwen, her husband, Glenn, and son, Austin, were supposed to be at the beach. Instead, they arrived in Kansas City at 2:30 a.m. CT on Sunday to watch Royals catcher Cam Gallagher make his Major League debut. Gallagher recorded his first hit in Game 2 of the doubleheader against the Mariners at Kauffman Stadium.
"It's hard to even put it into words," Gwen said. "It's been emotional and fun. A dream come true."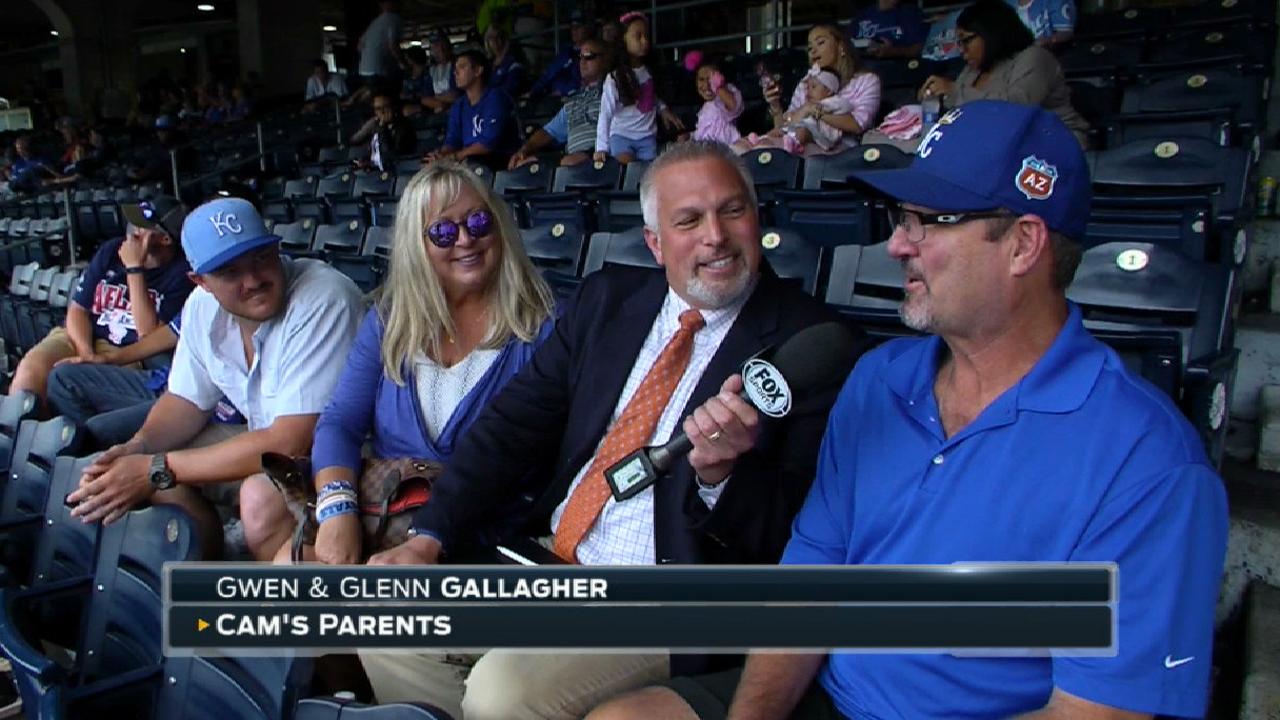 Gallagher caught the ninth inning of the Royals' 8-7 loss in the opener before making his first Major League start in the nightcap. Two of his best friends, Adam Yuninger and Brandon Hartranft, dropped what they were doing -- Hartranft was at the beach in New Jersey -- to be in attendance.
"Tremendous," manager Ned Yost said of Gallagher's performance. "He did a great job."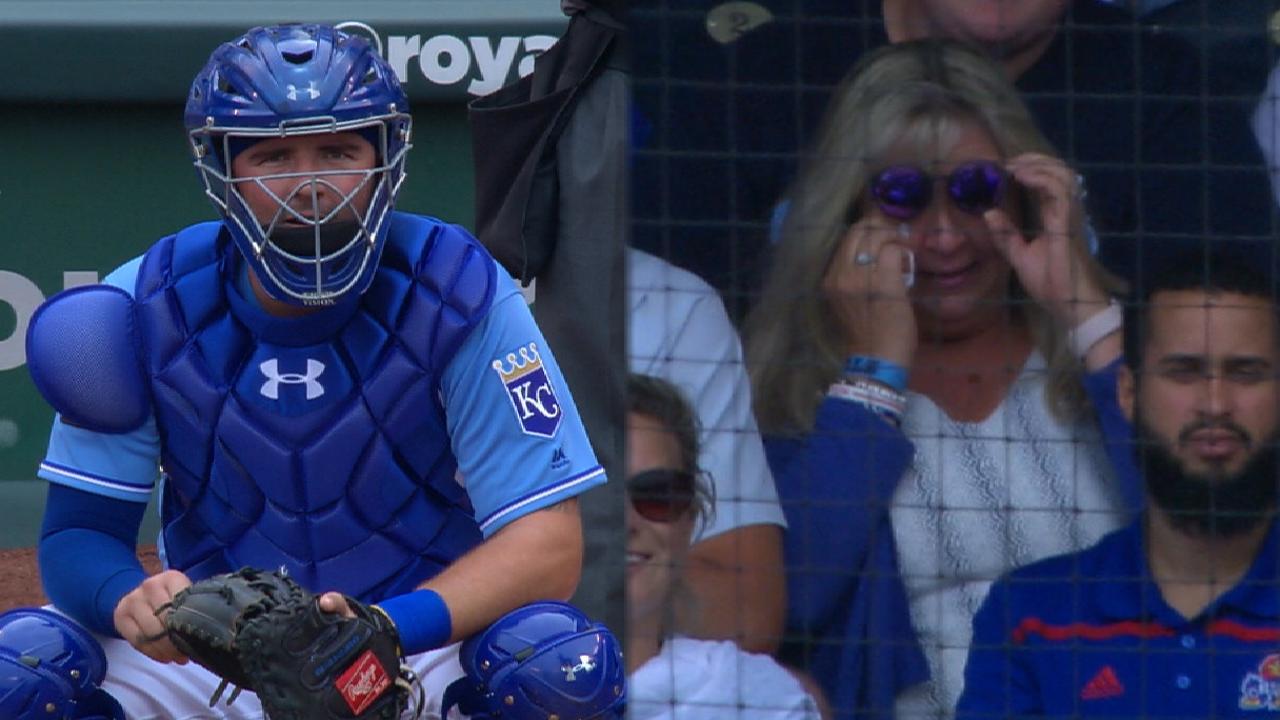 Gallagher, who was added to the 25-man roster on Sunday morning in a move corresponding with catcher Salvador Perez being placed on the 10-day disabled list, nearly came up with his first hit in the third inning, but lined the ball right at Mariners' third baseman Kyle Seager.
"I thought I had it, but these guys are good," Gallagher said.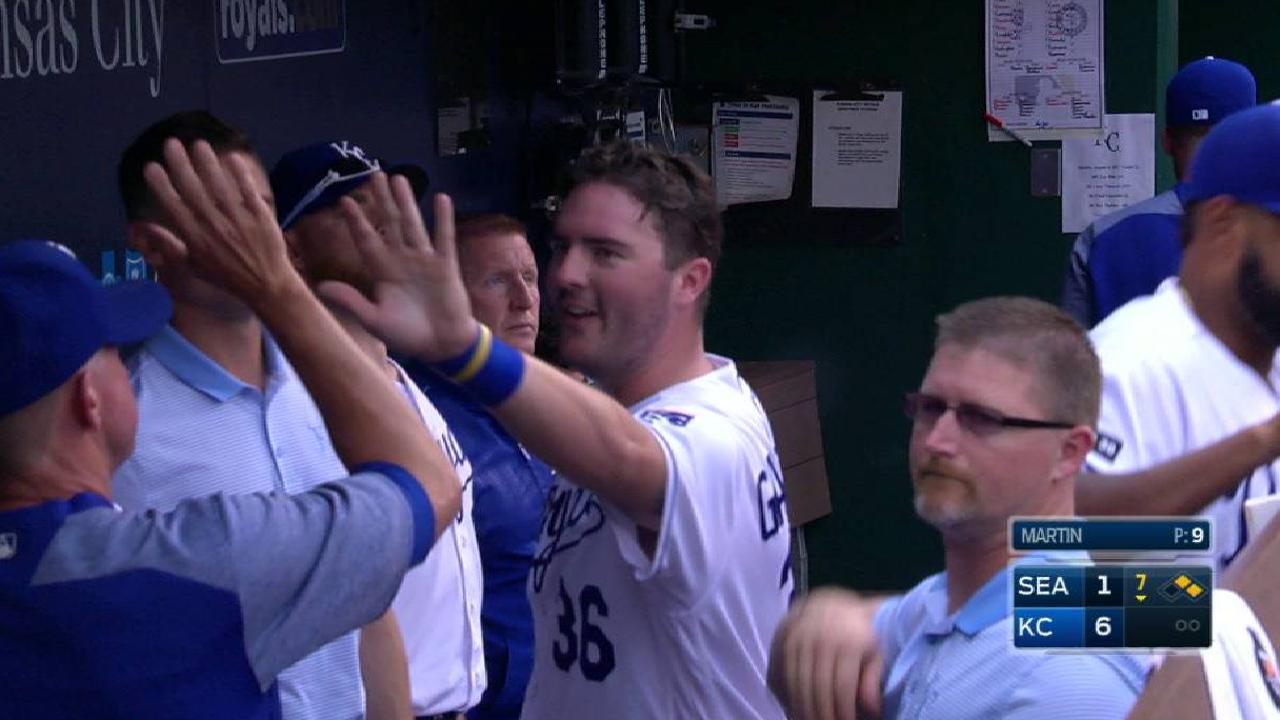 In the seventh inning, Gallagher drew a walk to reach base for the first time. Later in the inning, he took advantage of Danny Espinosa's throwing error to score his first run. An inning later, Gallagher dropped a single into center field for his first Major League hit. After he reached first base, he smiled and looked for his family.
"I was trying to look for them because I know they were probably pretty happy," said Gallagher, who went 1-for-3. "Just wanted to share that moment with them."
Behind the plate, Gallagher caught 10 innings total on Sunday, including eight from rookie right-hander Jake Junis, who was selected along with Gallagher in the 2011 MLB Draft. The batterymates believed their comfort level with each other helped as Junis made a superb spot start -- eight strong innings and seven strikeouts, both career highs.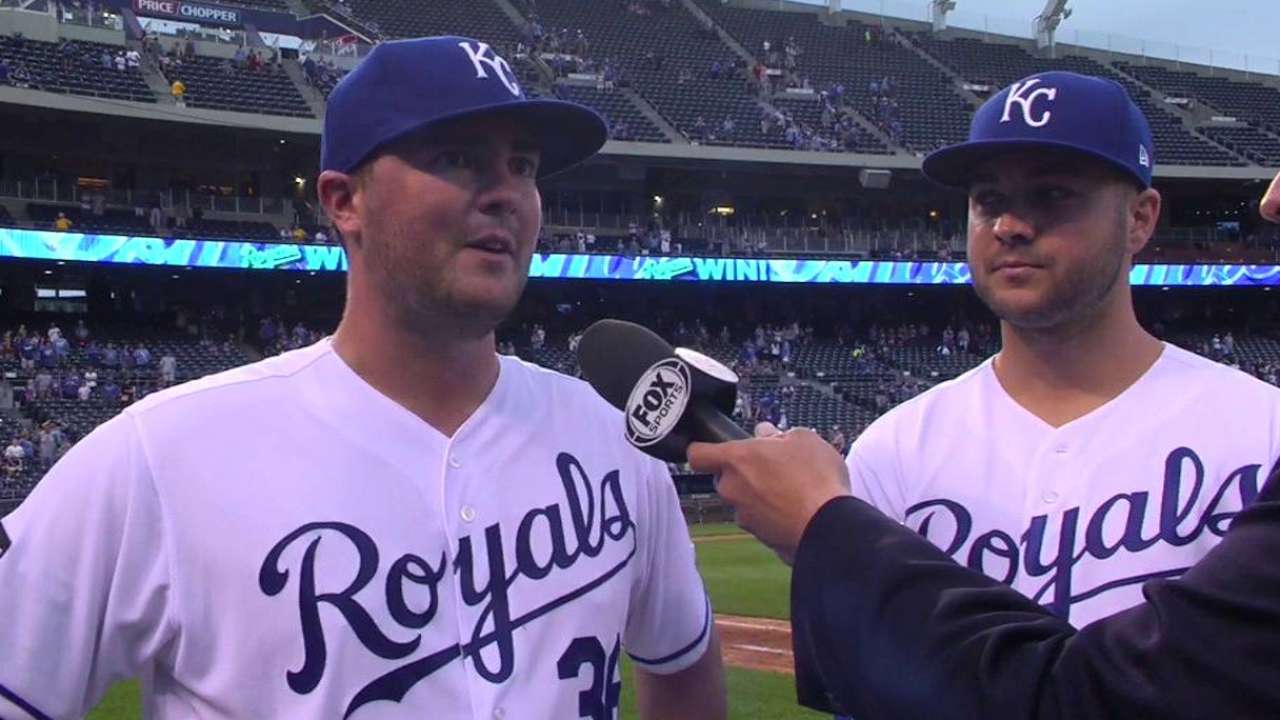 "He's one of the best I've seen," Junis said. "I was so happy for him to make his debut on the day that I was pitching. For him to get that hit in the [eighth], that was awesome."
Added Yost: "It was everything I think he ever dreamed about."
Wilson Alexander is a reporter for MLB.com based in Kansas City. This story was not subject to the approval of Major League Baseball or its clubs.