Wieters hopes grand day signifies turnaround
Catcher hits decisive slam among 5 RBIs vs. Cubs; improved bat would aid bottom of Nats' lineup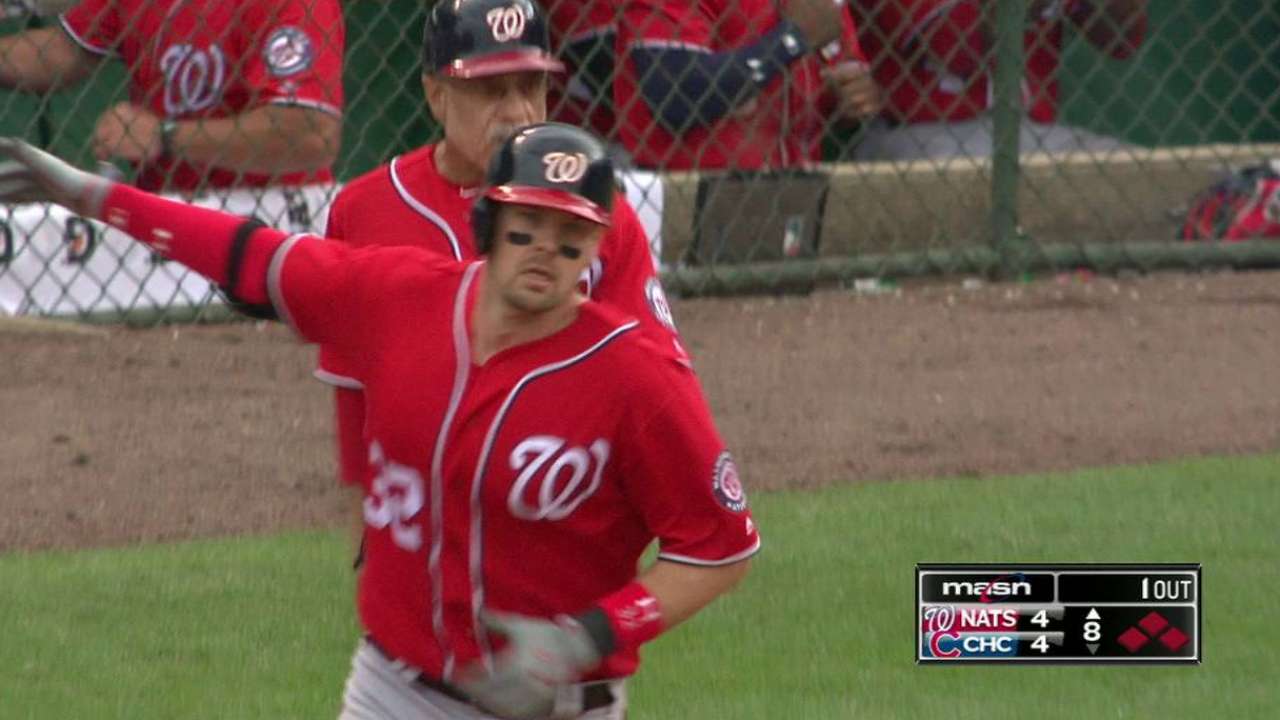 CHICAGO -- Nationals catcher Matt Wieters has become one of the regulars taking extra batting practice lately -- tinkering with his swing, trying to make any sort of adjustments to turn around what has been a difficult season at the plate.
Wieters, a switch-hitter, felt he had made some progress with his left-handed swing, but on Sunday, he had been batting from the right side with Cubs left-hander Jon Lester starting. His first swing from the left side came in the eighth inning, when Wieters deposited the first pitch he saw from right-hander Carl Edwards Jr. over the center-field wall for a grand slam that proved to be the difference in the Nationals' 9-4 victory.
The grand slam broke a 4-4 tie and left the crowd of 41,047 fans at Wrigley Field stunned as the Nationals took a sudden lead during a game in which they had never led. It was Wieters' third career grand slam and first since 2013. He also had a sacrifice fly to cap a two-run seventh and finished the day with five RBIs.
Wieters recorded a pair of hits Saturday before getting ejected in the seventh inning and pointed to the sacrifice fly he hit Sunday as another positive sign.
"I felt better with the approach that at-bat than I did the first two at-bats," Wieters said. "You never know what's going to quite get you kind of locked in a little bit more at this level. So I felt like with a runner on third, nobody out, just the focus level was turned up a little bit. Hopefully that can carry on to more at-bats."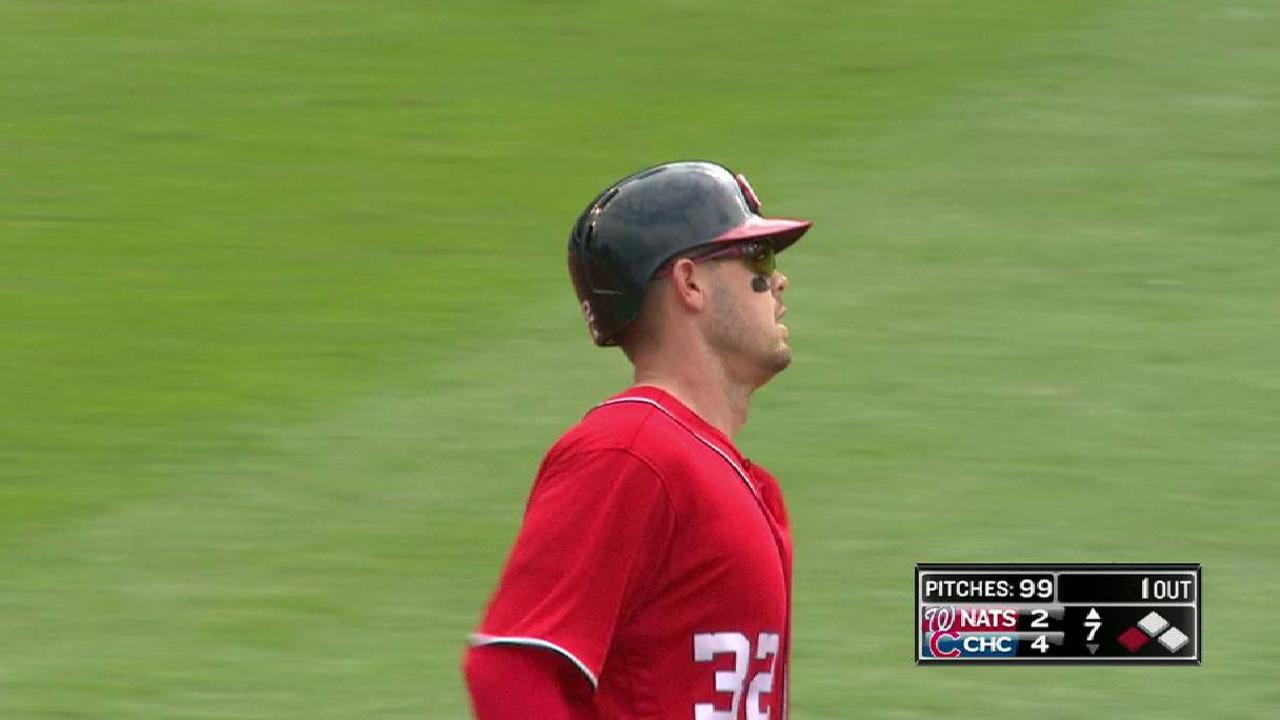 Perhaps it could help launch a turnaround for Wieters at the plate.
While the Nationals' offense has been one of the best in baseball, Wieters is quietly in the midst of the worst offensive season of his career. Entering Sunday, he had posted career lows in OPS (.668), OPS+ (72), wRC+ (71) and had been worth 0.3 Wins Above Replacement, according to Fangraphs. This is his first season in Washington after he signed a two-year, $21 million contract during Spring Training.
"He's not used to not hitting," Nationals manager Dusty Baker said.
So Wieters has been taking extra batting practice and getting advice from coaches, which includes constant reminders from Baker to "keep your head on the ball."
"It's something where, when you're struggling, you just kind of keep trying different things to see what clicks," Wieters said. "Hopefully we got something that clicks."
The Nationals' lineup is already one of the deepest in baseball, and Wieters can add an extra threat to the bottom of their order if he can get hot to close out the season.
Jamal Collier covers the Nationals for MLB.com. Follow him on Twitter at @jamalcollier. This story was not subject to the approval of Major League Baseball or its clubs.