Hernandez on a roll since returning from injury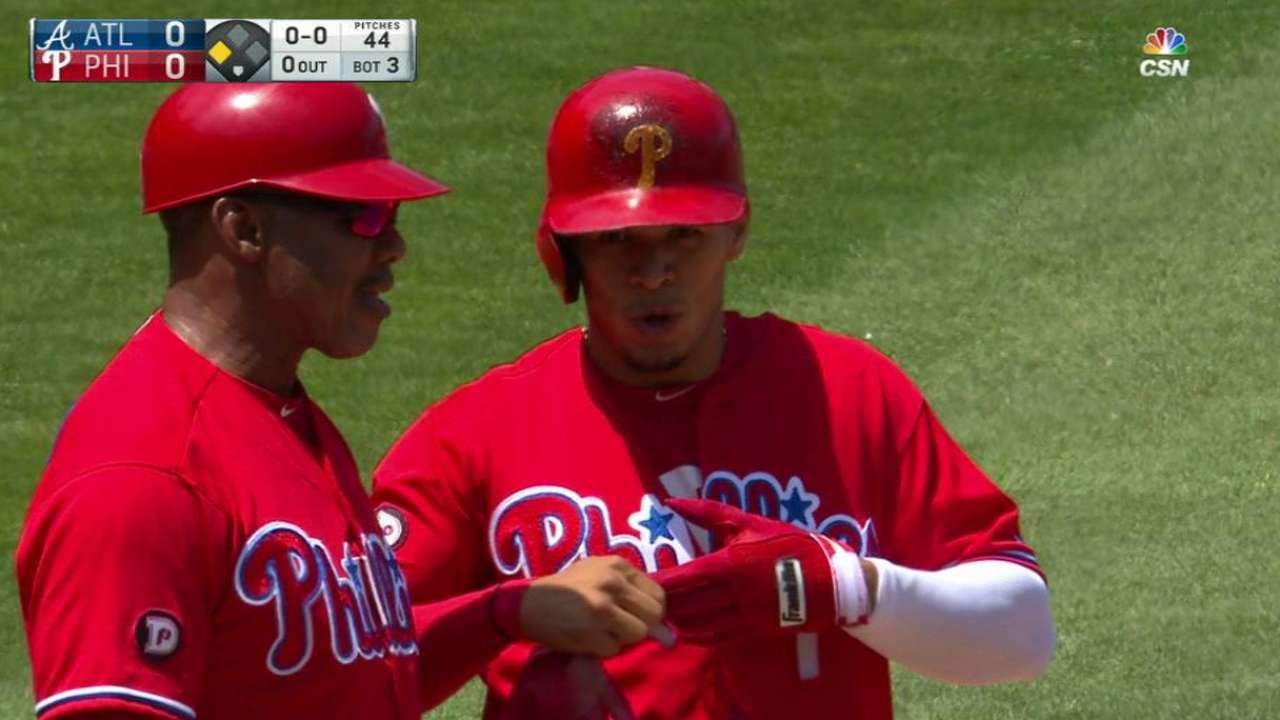 DENVER -- Cesar Hernandez finished strong in 2016, hitting nearly .300 in the second half. This season, he's seemingly on the same track.
Hernandez injured his oblique June 9 but has come back strong since returning July 17, slashing .346/.441/.474 in 19 games though Sunday's 3-2 win over the Rockies. The everyday leadoff hitter has walked 12 times during that span, including twice Sunday.
"He became a prototypical leadoff hitter; he was an on-base machine [last year]," manager Pete Mackanin said. "He's getting back to working the count. He knows his role is to get on base, so he takes pitches, and he's a pretty good hitter from both sides of the plate."
Though Hernandez missed 31 games, he still leads the Phillies with 55 runs and 12 stolen bases. He's second on the team in walks (behind Maikel Franco) and second in OPS (behind injured outfielder Aaron Altherr).
Hernandez nearly sustained another injury Sunday, taking a knock to the groin on a ninth-inning stolen base by Trevor Story. He remained in the game, however, and should be fine.
Hernandez is on pace to set new career highs in runs and stolen bases, needing just 13 and six, respectively, to surpass his marks set last year. He has been caught just three times in 15 steal attempts.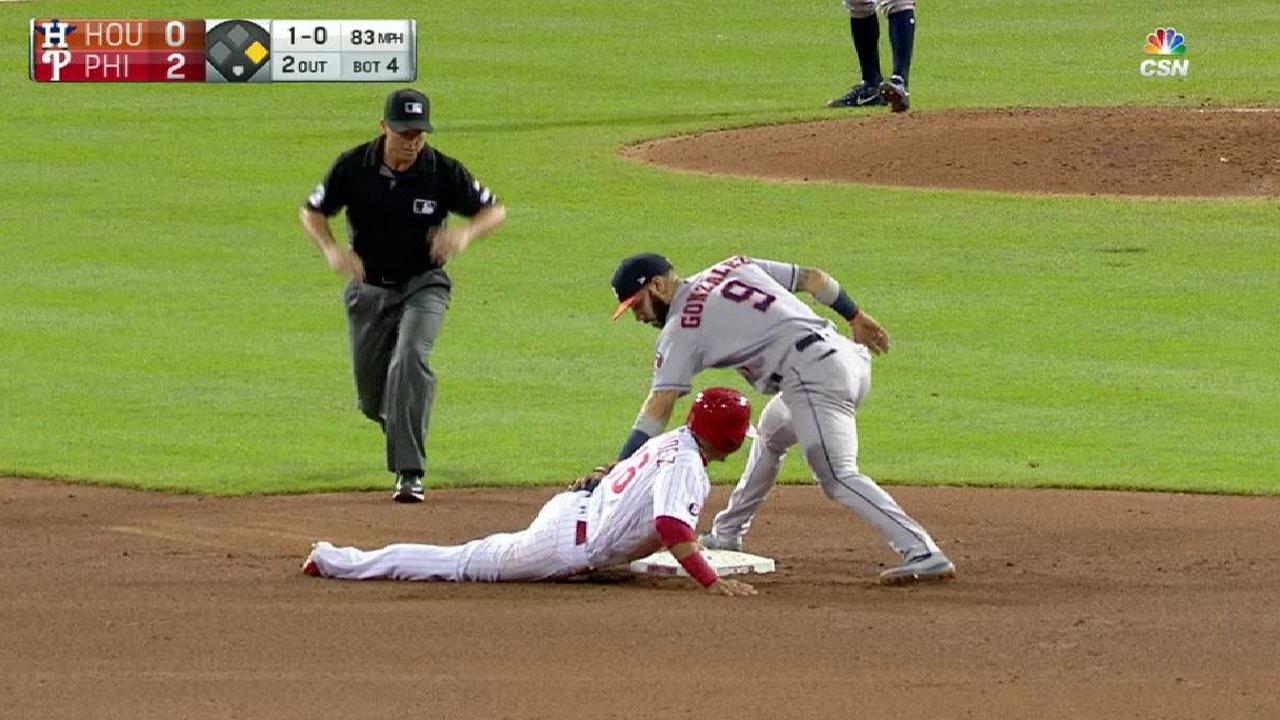 Hernandez said he worked quite a bit on his base stealing in Spring Training and is seeing positive results.
"Now I'm more careful with the pitchers," Hernandez said. "If they have a funny move, or depending how they move on the mound, I know how much of a lead I can take, and now when I go steal second base I do it with a purpose. Before, I was just running. Now I'm running with a better idea of what to expect and what to do."
Meanwhile, Hernandez has embraced hitting leadoff every day. Whereas Hernandez bounced around the lineup in the past, he has hit first in every game he has started this year.
"He's a solid leadoff hitter for any team," Mackanin said.
Max Gelman is a reporter for MLB.com based in Denver and covered the Phillies on Sunday. This story was not subject to the approval of Major League Baseball or its clubs.