Sox targeting Tuesday return for Pedroia
Veteran 2B has 'really strong work day' in BP, field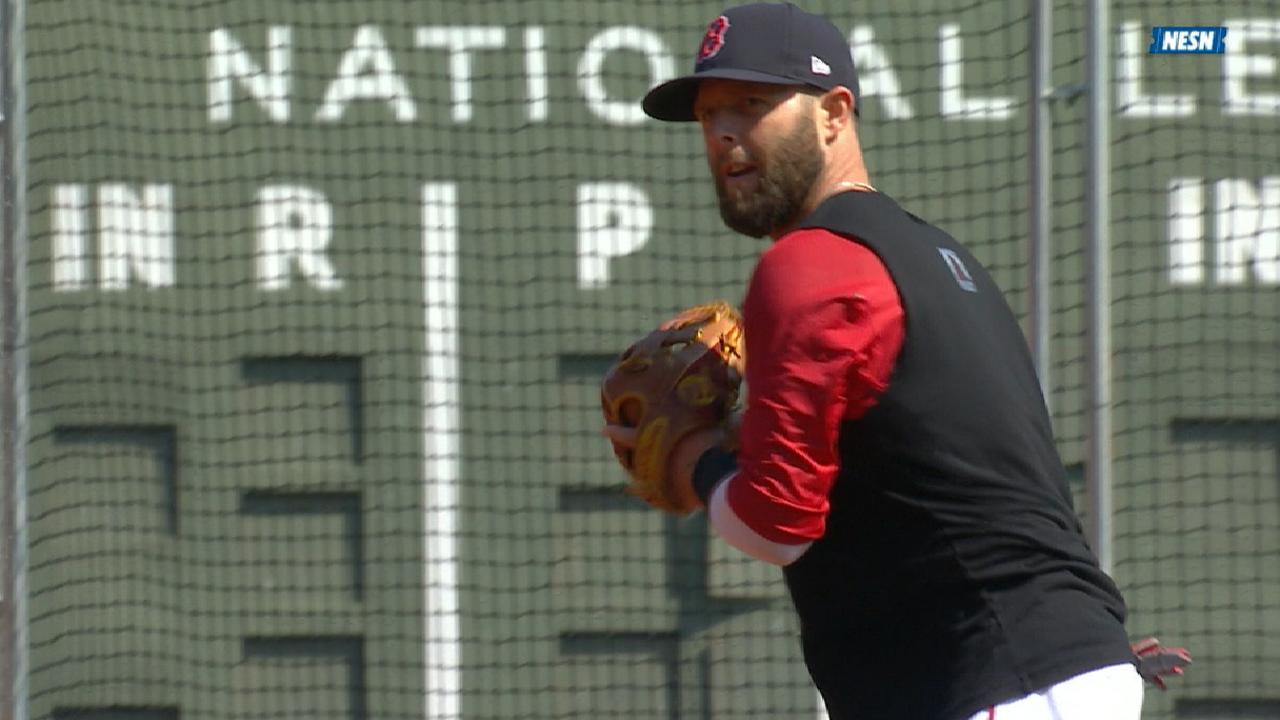 BOSTON -- As the Red Sox prepare to embark on a five-game road trip against the Rays and Yankees -- their two closest competitors in the American League East -- Dustin Pedroia is putting in the work to try to join his teammates.
Before Sunday's series finale against the White Sox, the Red Sox second baseman had what his manager called a "really strong work day" as the club remains hopeful that he can return from the disabled list when it begins its trip against the Rays in St. Petersburg on Tuesday.
"He had a good day today … BP, aggressive infield and ground-ball work," manager John Farrell said. "Tuesday is still a possibility for him to return to us."
Pedroia, on the 10-day DL due to inflammation in his left knee, went through a gamut of defensive drills which included ranging in both directions, working the front end of double plays and changing directions.
Farrell noted that the main part of the process is pain management as well as being able to execute fundamentals, which Pedroia was capable of showcasing to his manager Sunday.
When Pedroia does return, Farrell's next task will be trying to find room for all of his key players, including Eduardo Nunez and Rafael Devers, who have served as sparkplugs in the lineup the past few weeks.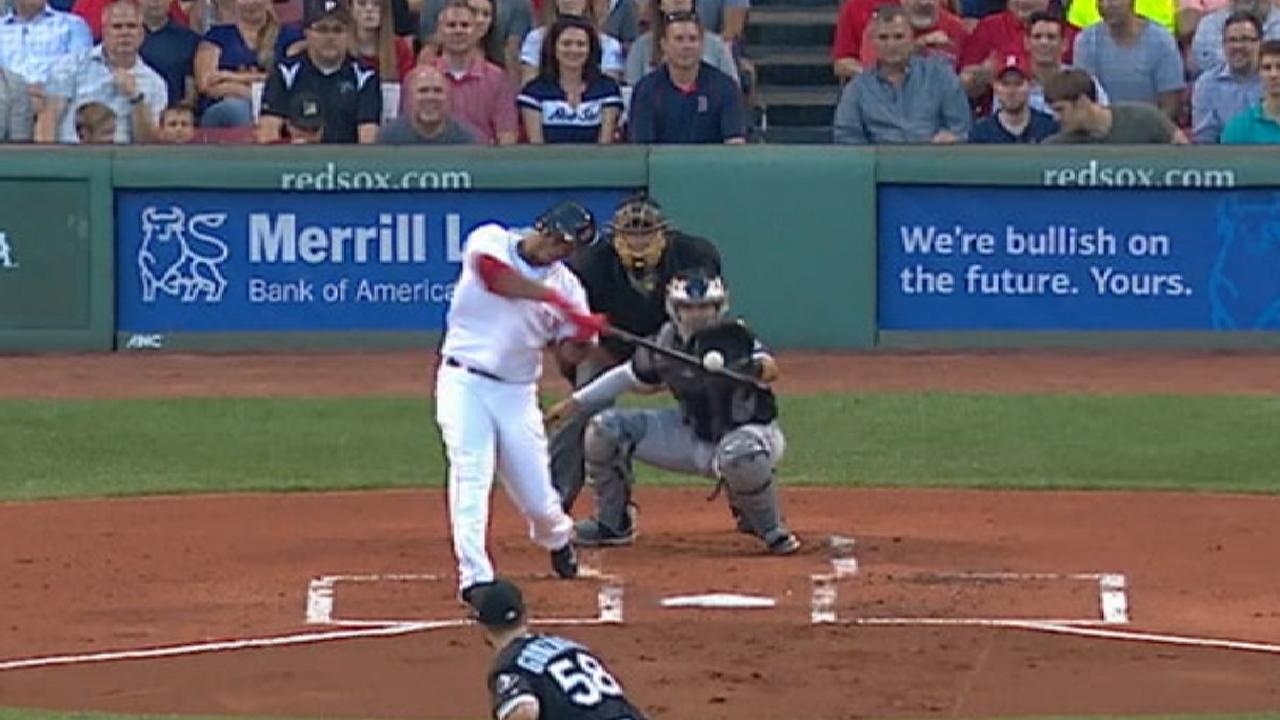 "I certainly wouldn't rule out Pedey DHing, just to manage his overall volume and workload," Farrell said. "The days off are one thing, but I think him in the DH spot, which I think he's only had one game at that position this year, that's also a possibility. … Having good players at your disposal is a positive."
Pedroia went on the DL in late May due to the same knee injury that has plagued him since the Orioles' Manny Machado slid hard into the second baseman's leg in April. He was able to return from that stint when 10 days had expired, and his continued progress with his treatments and his work indicate the same this time around.
"He even talks about the difference that he feels in running," Farrell said. "So he's responded favorably to the treatment that's been administered."
Hanley remains out
Hanley Ramirez missed his second straight game Sunday due to oblique soreness.
Farrell said that, "this isn't a DL situation," and that the Red Sox slugger was feeling better after receiving treatment.
The Boston skipper also said he intends to insert Ramirez back into the first baseman's role when necessary, despite the injury.
"I can't say first base was the reason why he felt some soreness in the oblique the other night," the manager said. "It's a result of a swing. We need Hanley in the middle of our lineup. …The alignment against left-handers, still at this point, we'd have Hanley at first base."
Routine off-day for Betts
With Boston off Monday, Mookie Betts was out of the starting lineup Sunday to provide him a two-day break to recharge.
The right fielder has played in a team-high 107 games and this was just the fifth time he has sat this season.
Craig Forde is a contributor to MLB.com based in Boston. This story was not subject to the approval of Major League Baseball or its clubs.