Tigers place Iglesias on bereavement list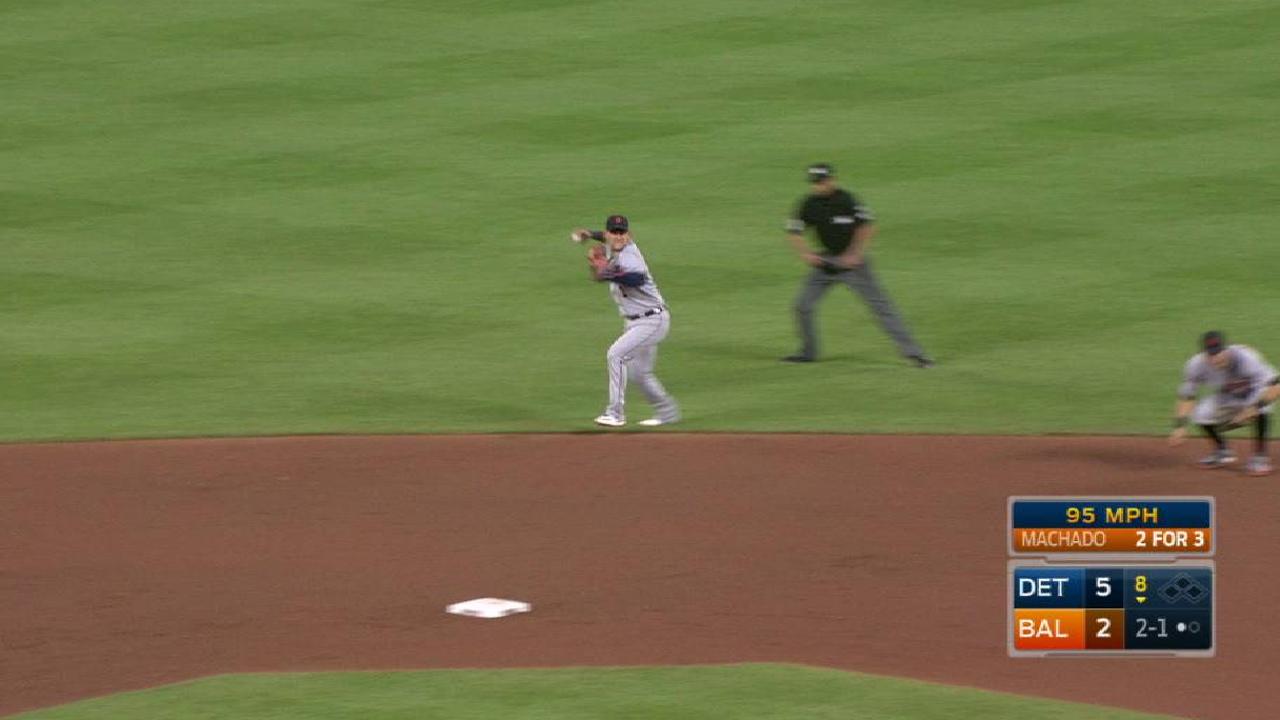 BALTIMORE -- The Tigers placed infielder Jose Iglesias on the bereavement list after a death occurred in his family on Sunday. The team has not announced who will be called up to replace the shortstop on the active roster.
Iglesias was in the original lineup the Tigers posted in their clubhouse Sunday morning, but was scratched about three hours before first pitch after he got the news. Dixon Machado took his spot in the lineup at shortstop.
"[He was scratched for] a personal matter," Tigers' manager Brad Ausmus said. "A family member passed away. Yeah, [he's leaving the team]."
By being placed on the bereavement list, Iglesias will miss a minimum of three games, but cannot miss more than the maximum of seven.
Because of the late scratch, the Tigers did not have enough time to get a callup to Baltimore prior to first pitch. The team is taking its time deciding who from Triple-A Toledo will take Iglesias' place on the roster. Ausmus said the roster move should be announced after Sunday's series finale against the Orioles and the shortstop will meet the team in Pittsburgh.
Mandy Bell is a reporter for MLB.com based in Baltimore. This story was not subject to the approval of Major League Baseball or its clubs.