Big bats Duda, Morrison provide similar punch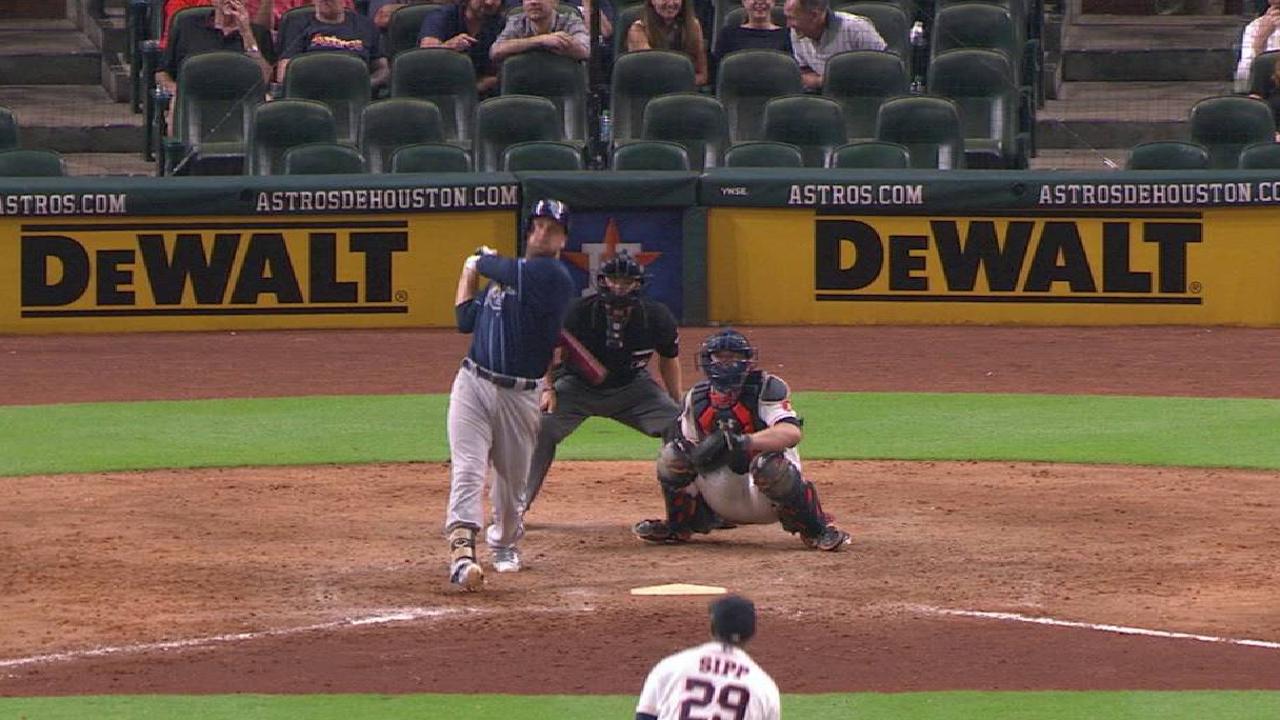 ST. PETERSBURG -- In the midst of a breakout season, Logan Morrison has been one of the Rays' biggest offensive weapons and a key to the club's success at the plate. In games Morrison drives in a run, the Rays are 25-11, and they're 29-40 when the slugger is held without an RBI.
With the acquisition of Lucas Duda, Tampa Bay added another left-handed-hitting first baseman with a remarkably similar skillset to Morrison.
Entering Sunday afternoon's game against the Brewers, Morrison had a .251/.363/.538 slash line this season. Between his time with the Mets and Rays, Duda was hitting .251/.360/.545.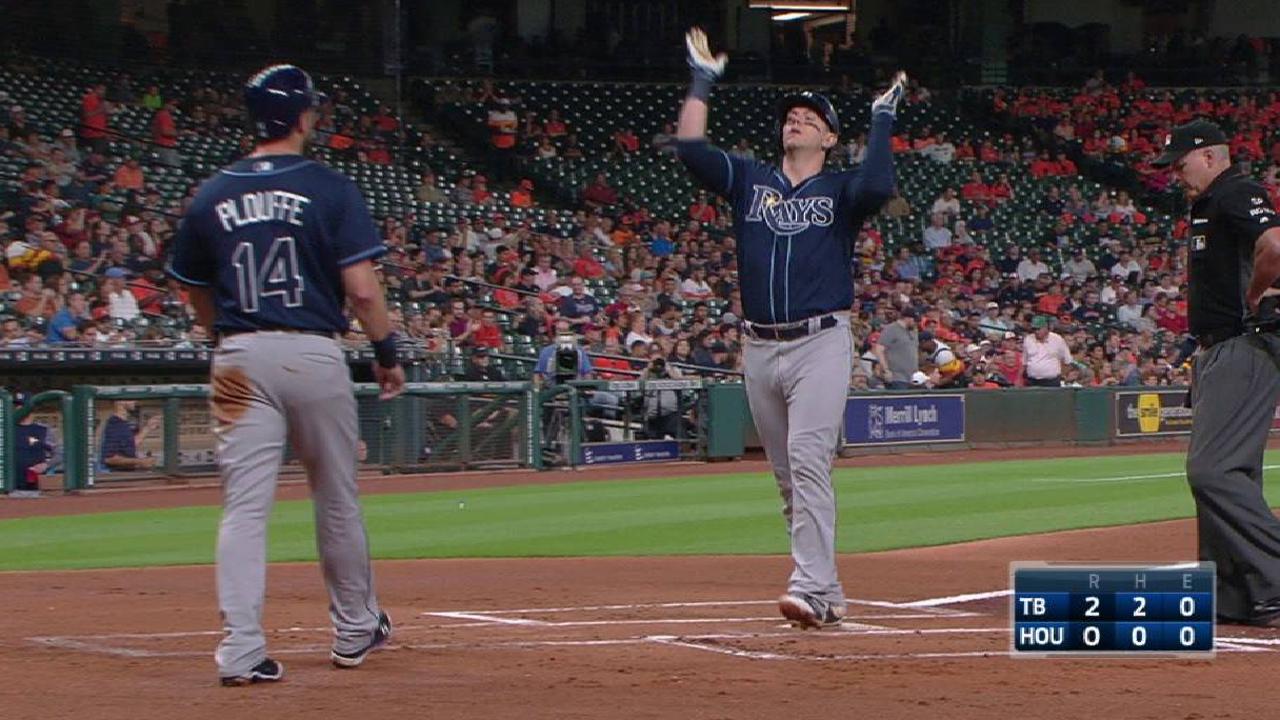 They've both been among the best in the Majors in terms of hitting for extra bases on a per-at-bat basis. Morrison's isolated power number of .287 is seventh-highest among qualified hitters. Duda is just a few plate appearances shy of qualifying, but his isolated power of .294 would place him fifth, a point ahead of Bryce Harper.
While the power numbers are nice, the Rays already had pop to spare. They entered Sunday with the fifth-most home runs in the Majors. With pop aplenty in their lineup, the patience of Duda and Morrison could arguably end up being as important of a skill.
"They're two huge bats. They're obviously very physical, but they both have good eyes," Brad Miller said. "It's a very professional at-bat [against them], and pitchers know if they throw a mistake in there, that it's going to go a long way."
Morrison walks 14.8 percent of the time, the sixth-highest in the Majors. Duda earns the free pass in 13.4 percent of his plate appearances, which would rank him 20th, should he qualify, two spots ahead of teammate Steven Souza Jr. (13 percent).
"I think the benefit is that we made our lineup deeper, thicker," Rays manager Kevin Cash said. "We added a really good hitter in Lucas Duda that's going to complement the rest of the nine really well."
Connor Mount is a reporter for MLB.com based in St. Petersburg. This story was not subject to the approval of Major League Baseball or its clubs.