Stanek helps taxed bullpen in return to Majors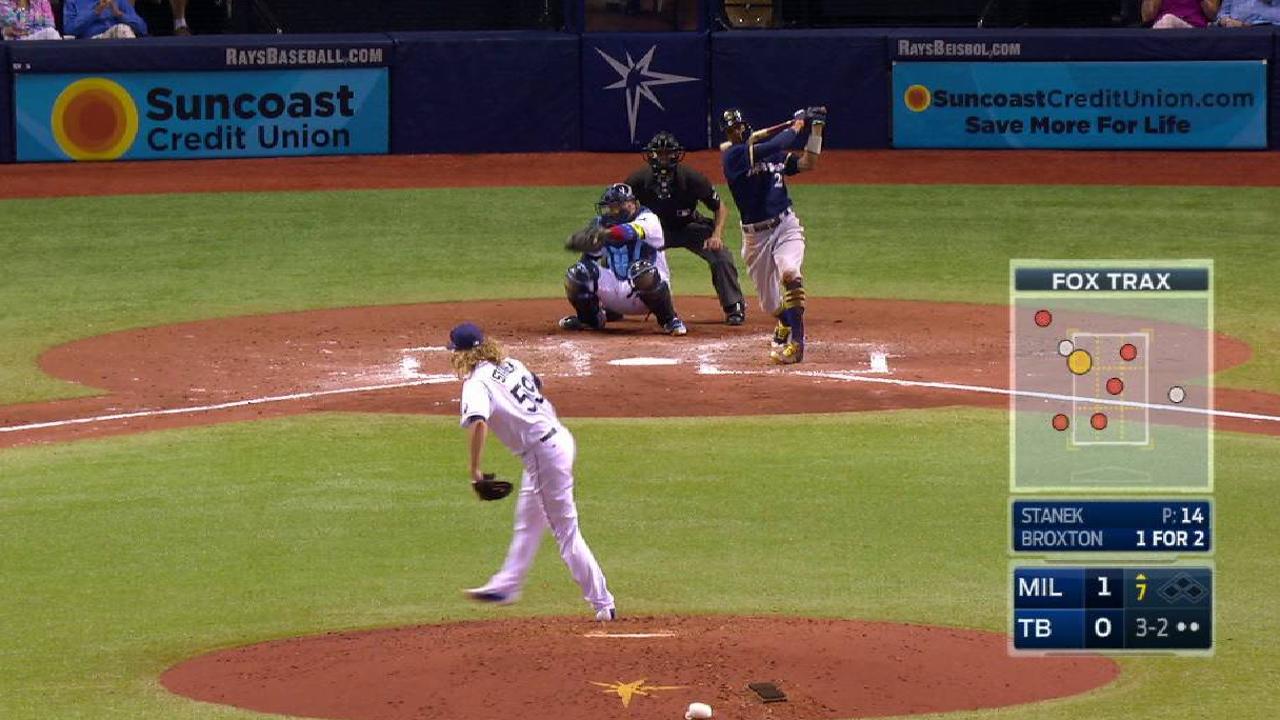 ST. PETERSBURG -- The Rays tasked Ryne Stanek with a long assignment in his return to the Majors as the club deals with the lingering effects of a demanding road trip for the bullpen.
Stanek last pitched for the Rays on June 10, when the rookie went a season-high two innings. He had worked in short relief for Triple-A Durham since then, maxing out at 1 2/3 frames. But with the Rays having used an average of nearly four relievers per game on their eight-game road trip, Stanek pitched two innings in Saturday's 3-0 loss to the Brewers at Tropicana Field and was asked to attempt a third.
The decision did not work out for Tampa Bay, as Hernan Perez led off the ninth with a solo home run and the next two runners reached on a single and a walk. Jose Alvarado took over at that point, a day after he threw an immaculate inning in his own return from Triple-A.
Stanek had thrown 33 pitches when manager Kevin Cash sent him back to the mound for the ninth inning, knowing the righty had not thrown in a game since July 28.
"Just with his lack of recent workload, it was more of we were comfortable with the pitches and the amount thrown," Cash said. "He had had some time off and he had done some work in Triple-A that had allowed him to throw a lot of pitches at one time, so he's prepped for that."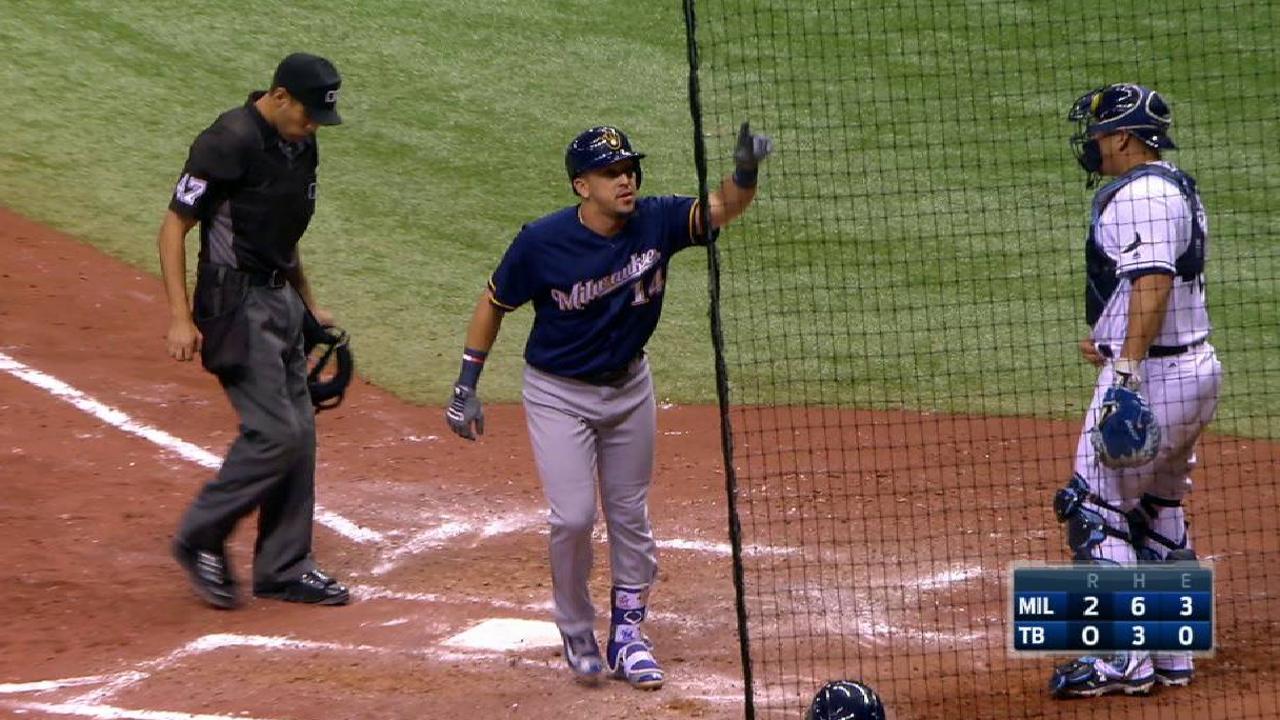 Though Stanek entered the game fresh, Cash said it's possible he might have been overworked by the end of the outing.
"I think it's fair to say the last eight to 10 pitches probably gassed him a little bit," Cash said. "But I thought Ryne threw the ball well, he did a nice job."
Stanek guessed it might have been a year since the last time he tried pitching more than two innings, but that that would not stop him from trying to do so Saturday.
"I'm never going to say I don't want the ball, so I should have gone out there and executed better," Stanek said. "But I didn't, and it cost us."
While Stanek didn't finish the outing the way he wanted to, his effort did not go unnoticed by teammates. He struck out four in his first two innings, with a walk the only baserunner to reach against him.
Starter Alex Cobb, who went six innings, said the Rays' rotation would like to go deeper into games than it has in the past week or so. That way they would "not have to have our bullpen stretch out like we did tonight with Stanek trying to go three, which was huge for us."
"We appreciate that out of him," Cobb said. "That's out of his job description, so for him to try to go do that, we really appreciate that."
Connor Mount is a reporter for MLB.com based in St. Petersburg. This story was not subject to the approval of Major League Baseball or its clubs.