DeJong is first Cardinal to reach 15 homers
Rookie changes game's momentum with 2-run shot vs. Reds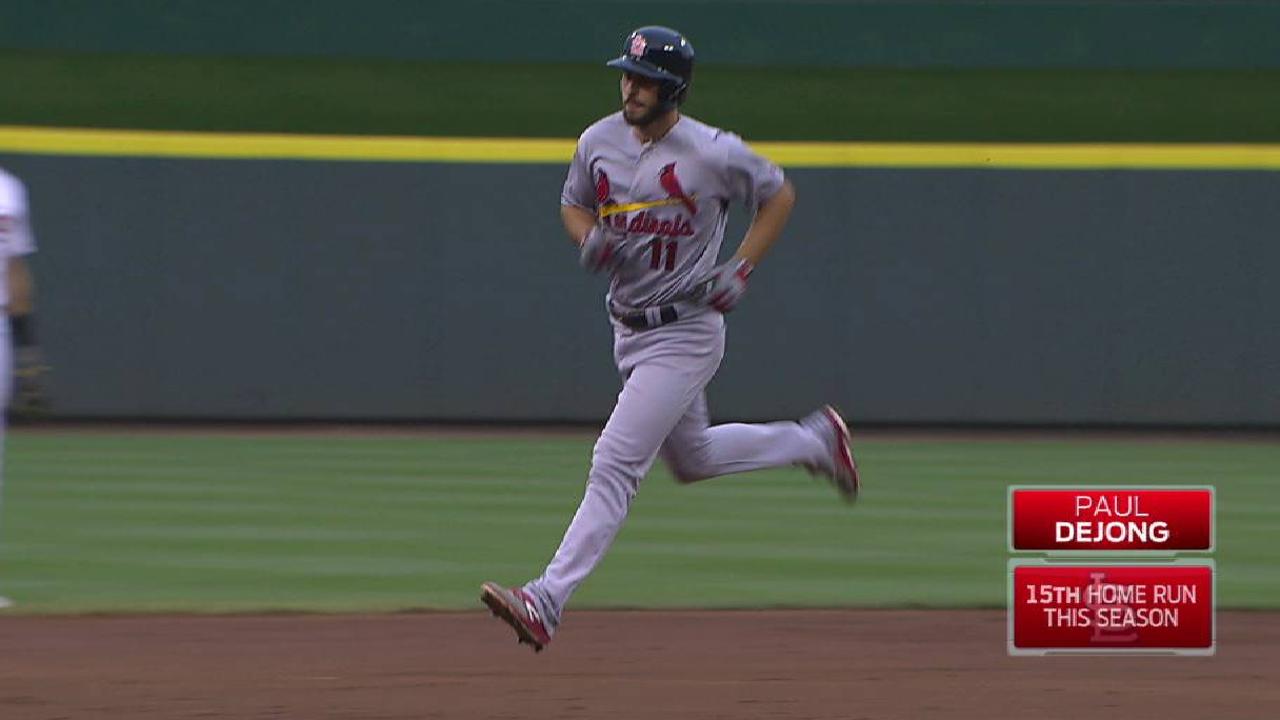 CINCINNATI -- A club that, in recent days, has lamented its inability to muster many momentum-changing hits, received one on Saturday from the same guy who has given them a bundle since his midseason arrival.
Paul DeJong, the rookie who has filled a critical defensive position (shortstop) and an anchor spot in the lineup (third), jolted the offense awake with a two-run blast that helped the Cardinals to a 4-1 win over the Reds. His 375-foot blast also assured that, for the first time since Wednesday, the club would enjoy the luxury of playing from in front.
"It gave us a chance," manager Mike Matheny noted afterward.
Despite not making his big league debut until May 28, DeJong has become the first Cardinal to reach 15 home runs on the season. St. Louis entered the day as the only team in the Majors still without a 15-homer player. Another four of DeJong's teammates are stuck on 14.
How rapidly DeJong has reached that number is notable, too. The only Cardinals rookie to achieve the mark in fewer games than DeJong (57) was Albert Pujols.
"I just try to have good at-bats and not let my natural power play," DeJong said. "I'm not trying to hit home runs. I'm just trying to take good at-bats and swing at good pitches."
The reigning National League Rookie of the Month entered this series in as extended a funk as he's had in his brief big league career. He skidded to 0-for-16 before tallying two hits on Friday. On Saturday, his home run followed a first-inning at-bat in which he grounded out sharply into a double play to stall the team's early offensive momentum.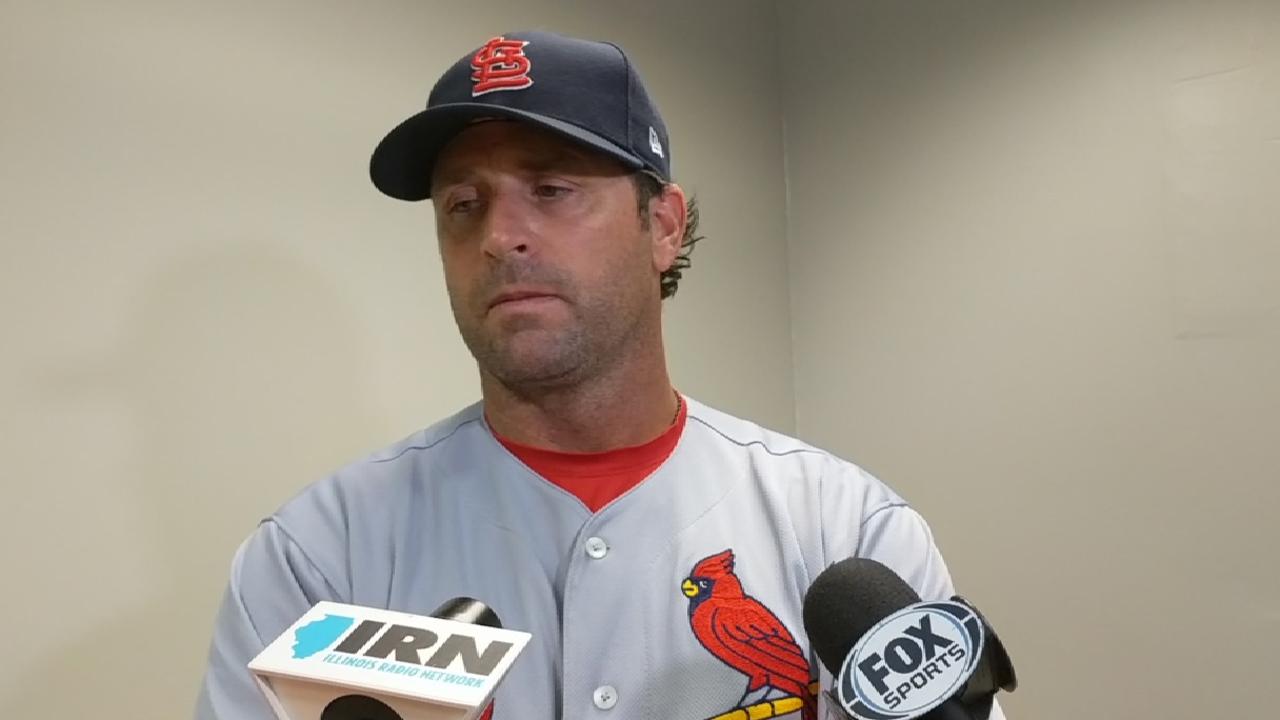 If he had enough plate appearances to qualify, DeJong would rank third in the NL behind only Giancarlo Stanton and Cody Bellinger with his average of one home run every 12.93 at-bats. Add in the home runs DeJong hit before his summons from Triple-A Memphis, and he's accrued 27 over 412 plate appearances this season. Fittingly, that included one in his first Major League at-bat.
"We shouldn't be surprised," Matheny said. "In Spring Training, the ball was jumping [off his bat]. He started the season extremely strong. But it's been nice to see him be able to make the adjustments. He's got more to make, and he's a sharp kid. He's going to make those adjustments. I think you're seeing a pretty special skill set."
DeJong has already begun making those adjustments -- "cat and mouse," is how he described it. And he has shown a knack for doing so quickly. Improved plate discipline and patience remain priorities. In the meantime, though, DeJong is delivering a much-needed element of power for a club that ranks 21st in the Majors with 126 homers.
"I've been seeing some more patterns lately," DeJong said. "I have to make my adjustments. It's a constant battle. It's going to be a constant thing. Once you prove you can do one thing, then [the pitchers] do another."
Jenifer Langosch has covered the Cardinals for MLB.com since 2012, and previously covered the Pirates from 2007-11. Follow her on Twitter and Facebook. This story was not subject to the approval of Major League Baseball or its clubs.