Revere set for bench role when Maybin returns
Angels outfielder has hit .337 over his last 26 games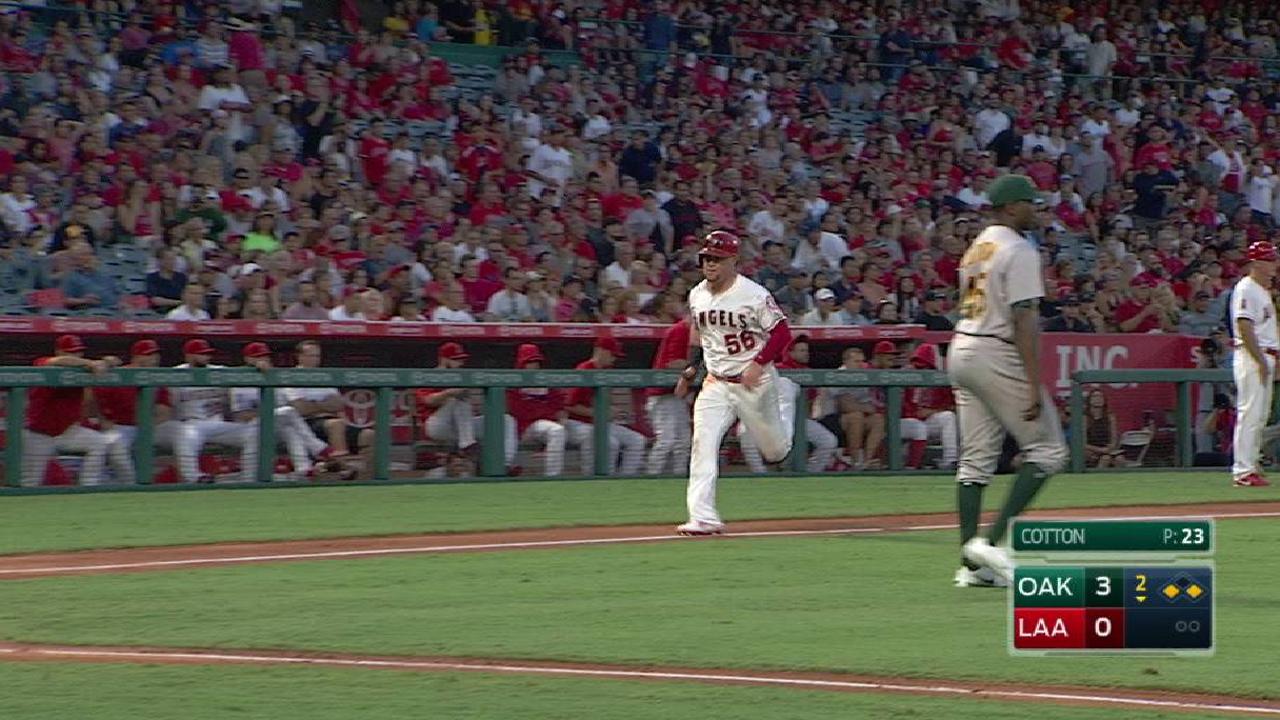 ANAHEIM -- Ben Revere has emerged as one of the Angels' hottest hitters over the past month, but he's on track to shift back to a part-time role when Cameron Maybin comes off the disabled list and reclaims his starting spot in left field.
Revere received the opportunity to play more consistently after Maybin went down with a sprained right knee on July 19, and he responded by heating up at the plate, batting .337 across his last 26 games entering Saturday and boosting his average from .203 to .255. The 29-year-old outfielder extended his hitting streak to a season-high nine games on Friday night and scored the go-ahead run to help the Angels rally for an 8-6 win over the A's.
Maybin began a rehab assignment with Triple-A Salt Lake on Friday and could be activated as early as Monday. Manager Mike Scioscia said he plans to insert Maybin back into the Angels' lineup as soon as he returns, likely pushing Revere back to the bench. While Scioscia will have to juggle Maybin and Revere's playing time and give them both a chance to continue to get at-bats, he said it will be a good problem to have for the Angels, who have struggled to get consistent production for most of the season.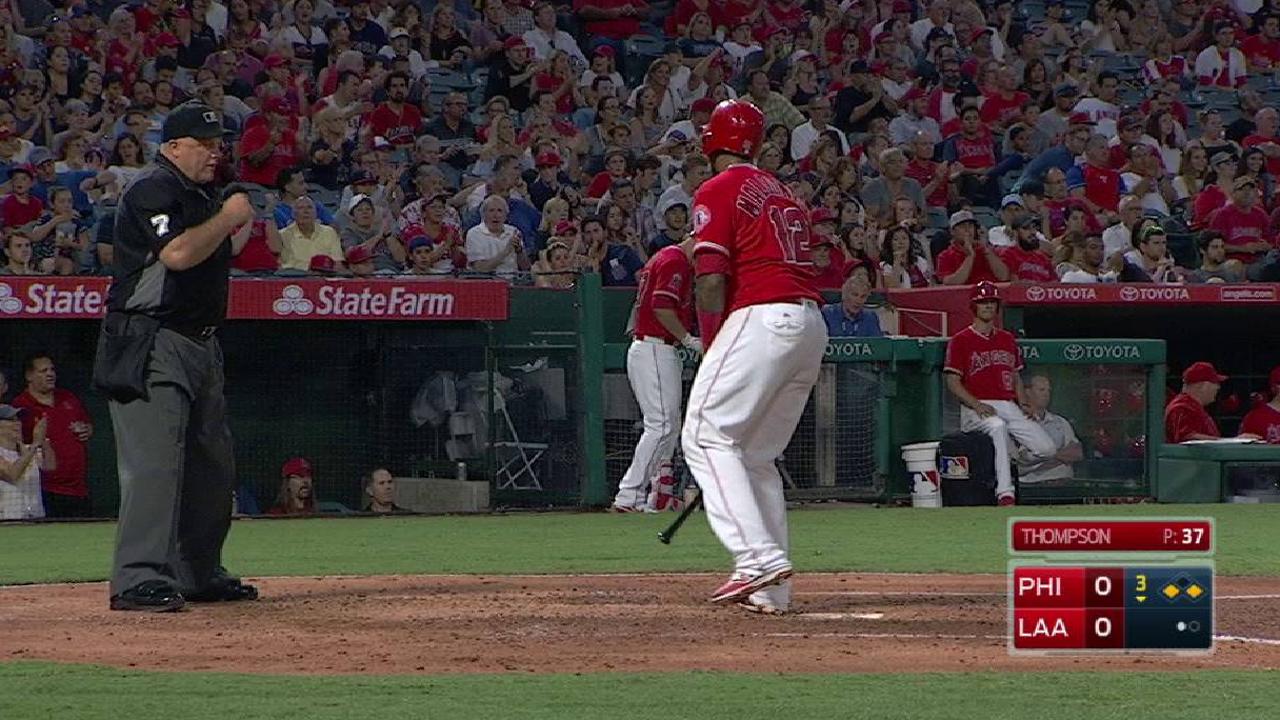 "It hasn't been very often this year where you have guys on the bench that you know could be contributing in the lineup in that game," Scioscia said Saturday. "Our depth has been challenged on the offensive side, so to have a couple guys swinging the bat well on the bench that aren't starting that day is going to be a plus. I think it's going to be important to keep both guys that are swinging the bats, get them out there enough so they can stay sharp and contribute. But also, if you need them at some point coming off the bench, you have that option."
Maybin, 30, has been a key spark plug in the leadoff spot for the Angels this season, batting .238 with six home runs, 21 RBIs and 25 stolen bases in 75 games before getting hurt.
Shoemaker leaning toward surgery
Scioscia said right-hander Matt Shoemaker will likely undergo season-ending surgery to address radial nerve compression in his forearm, although an official decision has yet to be made.
"He's got a big decision, but I think he's come to grips with the fact that he'll have to have something done," Scioscia said. "I'm not going to commit him to having it, but in conversations we've had and in talking with the medical staff, it seems like where he's leaning."
Worth noting
• Second baseman Kaleb Cowart returned to the Angels' lineup on Saturday night against the A's after missing one game with groin tightness.
• The Angels optioned right-hander Daniel Wright to Triple-A Salt Lake to clear a spot on the roster for left-hander Tyler Skaggs, who started against the A's on Saturday.
Maria Guardado covers the Angels for MLB.com. This story was not subject to the approval of Major League Baseball or its clubs.