Mariners-Royals postponed; twin bill Sunday
Gonzales will start Game 1, Ramirez to follow in nightcap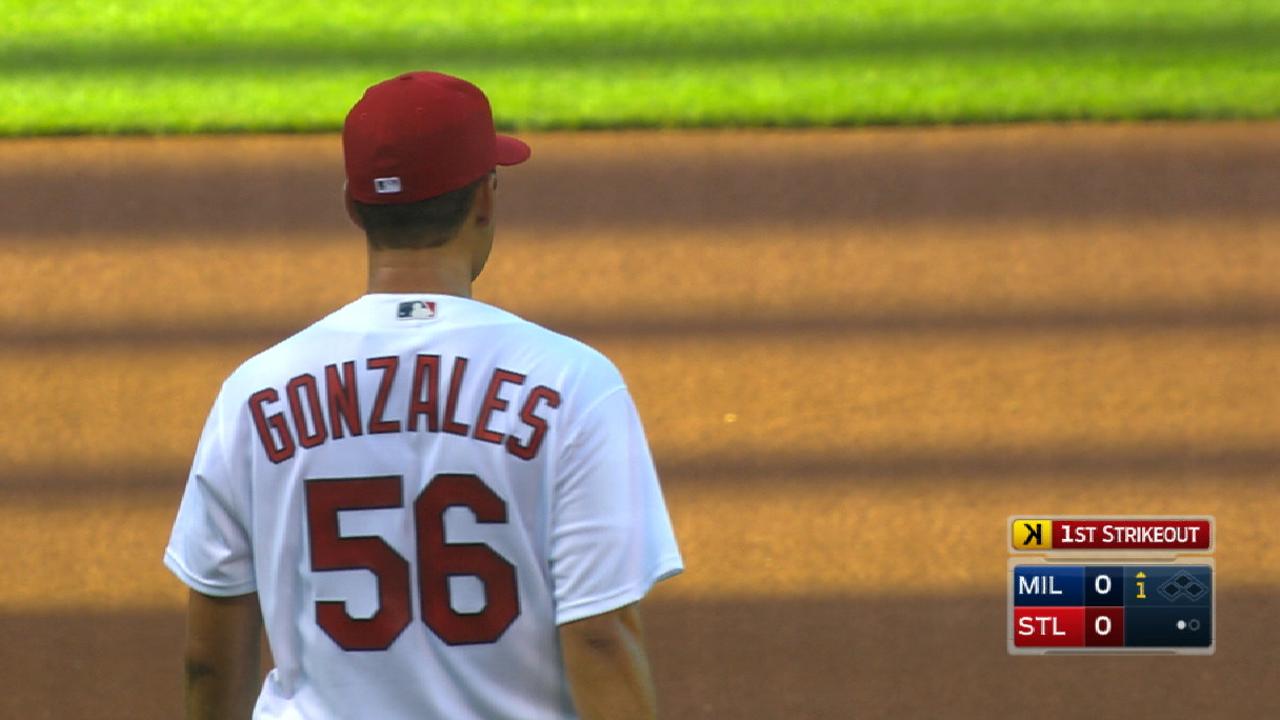 KANSAS CITY -- After gearing up for his Mariners debut in place of Felix Hernandez, who landed on the disabled list, rookie left-hander Marco Gonzales wound up having to wait a day after Saturday's contest against the Royals was postponed by rain and rescheduled as part of a Sunday doubleheader at Kauffman Stadium.
Game 1 on Sunday will start at 11:15 a.m. PT. Game 2 will start within 30 minutes of the completion of the twin-bill opener.
Gonzales, a 25-year-old acquired by trade from the Cardinals two weeks ago for Minor League outfielder Tyler O'Neill, will face Royals lefty Danny Duffy in Game 1, with the nightcap to follow about 30 minutes after the conclusion of the opener.
"I'm excited at any chance to pitch up here in the big leagues," said Gonzales, a former Gonzaga University standout. "I will take full advantage of it, give everything I have and compete as hard as I can."
The only downside for Gonzales was the circumstance of his arrival, with Hernandez's status now uncertain as he goes on the 10-day DL with tendinitis in his right biceps.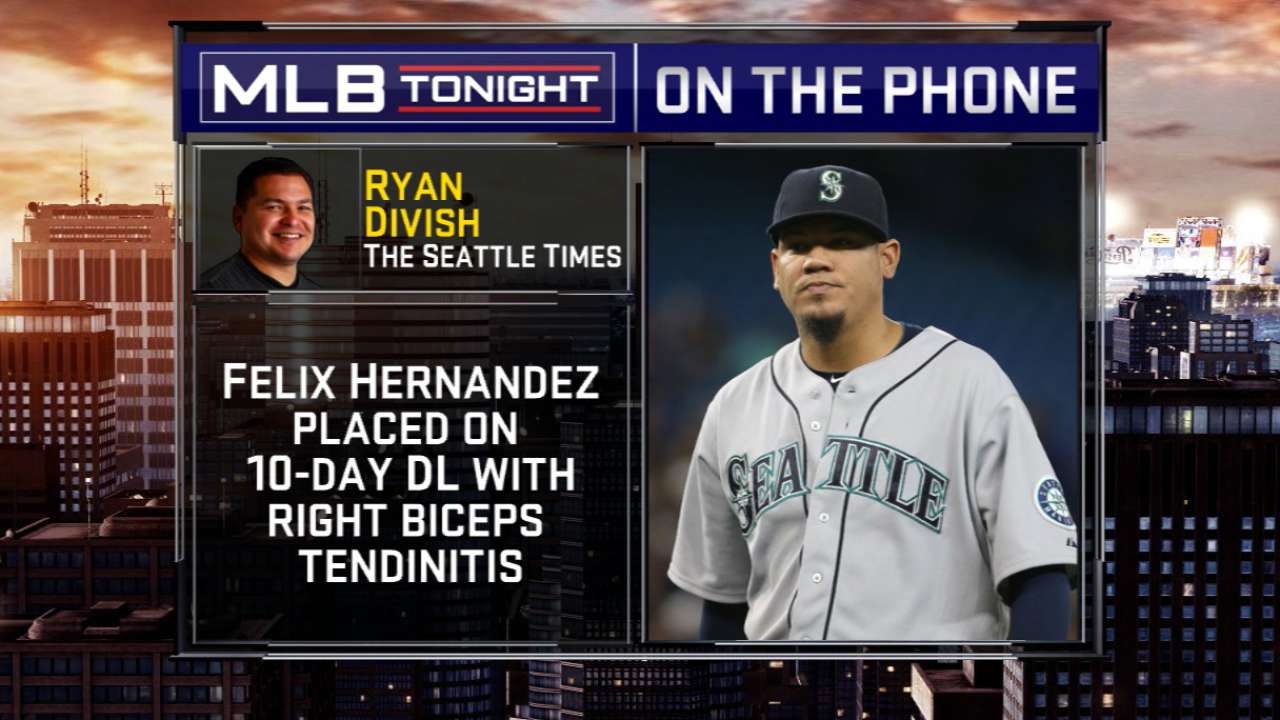 "I was hearing rumors of things going on and they wanted to get me here [Friday], just in case," Gonzales said. "It's really unfortunate. I don't want to see anybody get hurt, so I'm just going to try to do the best I can to step in and pitch like I can."
Gonzales took Saturday's postponement in stride.
"That's baseball," he said. "You have to be able to stay ready and roll with whatever the weather is going to give us. We'll try again tomorrow. My arm is feeling good and I'm just going to stay ready."
The Mariners aren't used to getting rained out. With the retractable roof at Safeco Field, this is their first postponement since being rained out in New York on April 30, 2014. That 572 consecutive games between rainouts was the longest active streak in the Majors.
The Royals, on the flip side, were rained out for the fourth time this season and second time at home.
Mariners manager Scott Servais noted Saturday's postponement does give designated hitter Nelson Cruz an extra day of rest after he missed Friday's game with a back spasm.
"He was in the lineup and was going to give it a go tonight, but another day certainly won't hurt him," Servais said. "Our guys will go out, have some Kansas City barbecue and get some sleep. We've got a long day ahead of us tomorrow. We have an off-day Monday to kind of recoup there, but it'll be a long day of baseball."
Teams are allowed to add a 26th player for the second game of a doubleheader and the Mariners will add reliever Cody Martin, another Gonzaga product, to bolster their bullpen behind Game 2 starter Erasmo Ramirez.
Greg Johns has covered the Mariners since 1997, and for MLB.com since 2011. Follow him on Twitter @GregJohnsMLB. This story was not subject to the approval of Major League Baseball or its clubs.