With mechanics fixed, Dunn having resurgence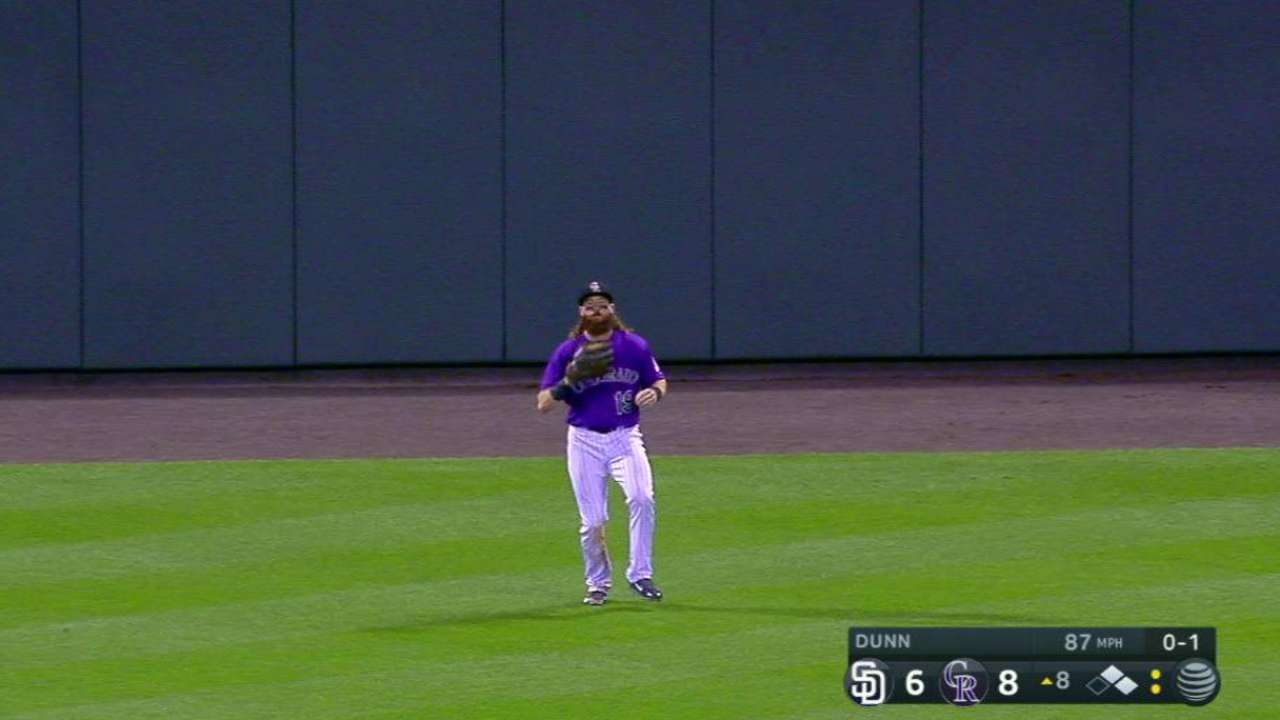 DENVER -- Reliever Mike Dunn opened his Rockies career with nine consecutive scoreless appearances, contributing to a stellar first month for Colorado's relief corps. But after giving up his first run on April 22 against the Giants, the left-hander hit the disabled list with back spasms.
Upon returning, Dunn struggled to regain his form. His ERA from the beginning of May to the end of June was 7.71, and he surrendered seven homers in 18 2/3 innings over that span. But since July 1, Dunn has been the Dunn of April, posting a 1.04 ERA in 10 appearances (8 2/3 innings).
"Back in June, I felt like I made some good adjustments, broke some bad habits," Dunn said. "I was getting a bit more closed up with my feet and then getting closed up at the top; everything's kind of connected. It's hard to [correct], because as a reliever, you can't just throw bullpens."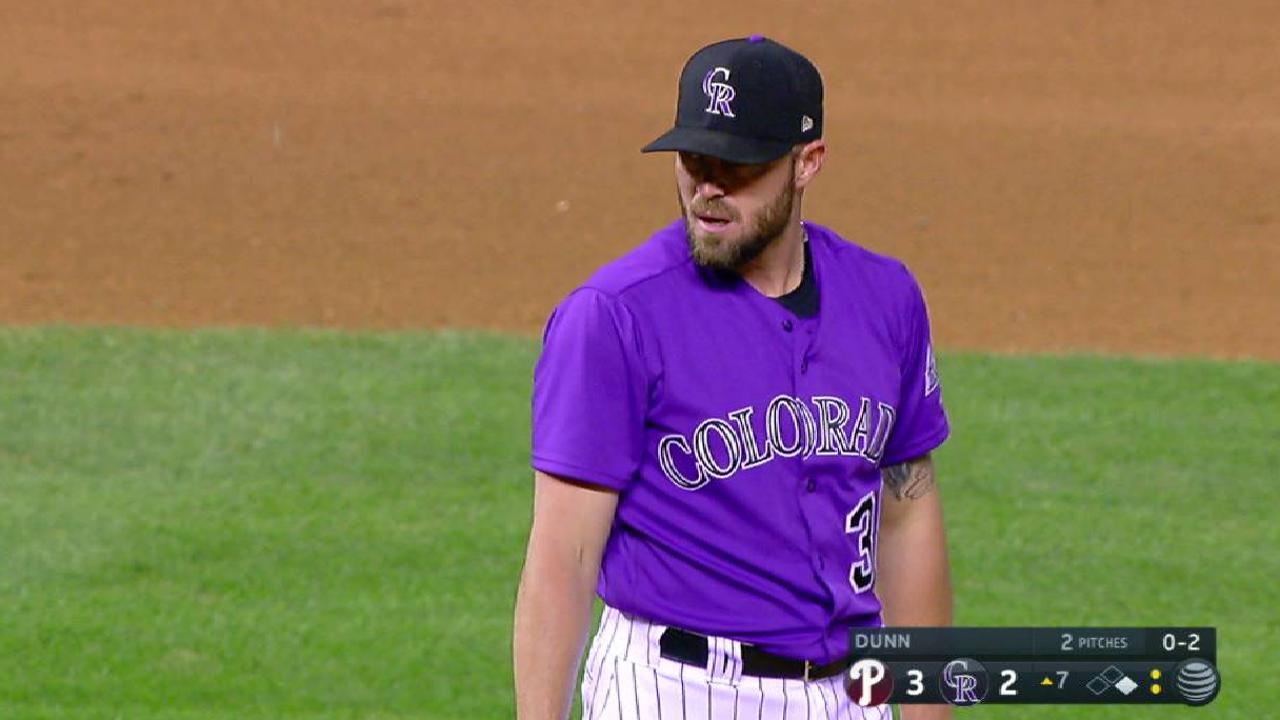 Dunn also said his relative unfamiliarity with coming off the DL had an impact on his performance.
"I wish I could've made the adjustment a lot quicker," Dunn said. "Injury-wise, it was only the second time in my career I was on the DL. I know last year, coming off the DL I had some mechanical stuff [to work on]. The experience on the DL is definitely still new, in a sense."
Manny Randhawa is a reporter for MLB.com based in Denver. Follow him on Twitter at @MannyOnMLB. This story was not subject to the approval of Major League Baseball or its clubs.