Robinson to see time in center field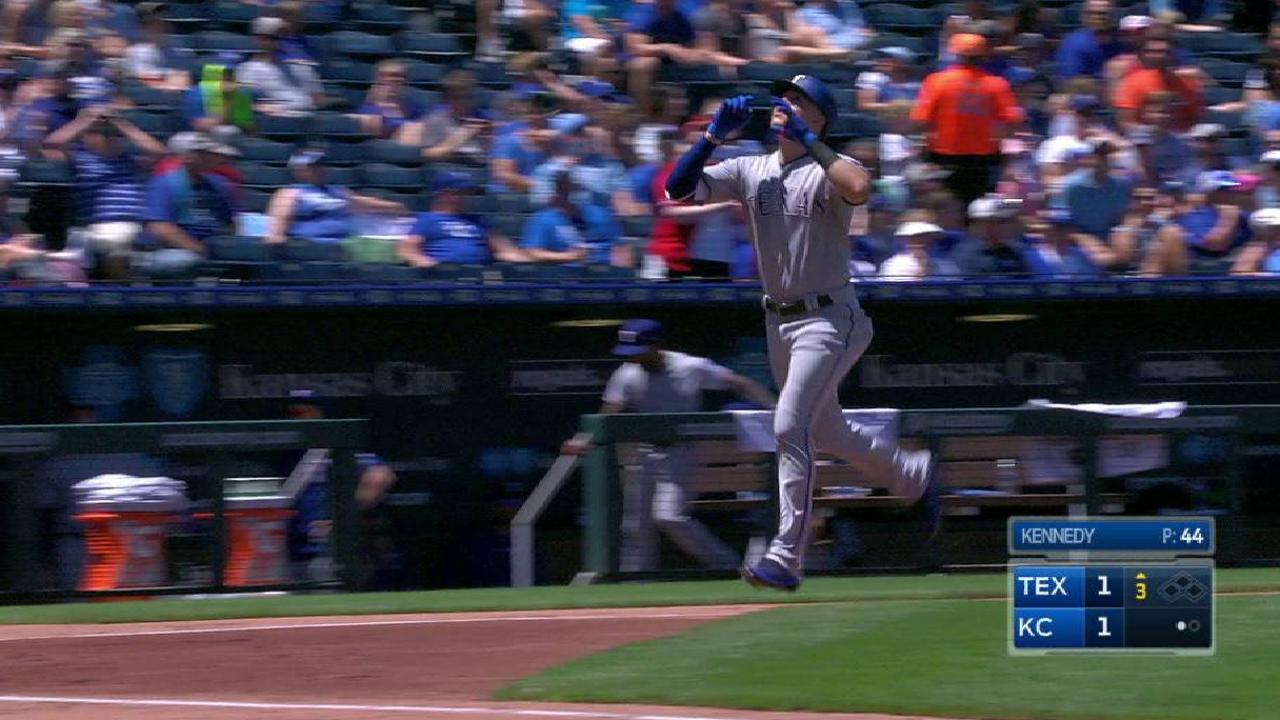 MINNEAPOLIS -- Drew Robinson is the Rangers utility infielder, and right now his playing time is limited behind Adrian Beltre, Elvis Andrus and Rougned Odor.
But Robinson can also play the outfield, and manager Jeff Banister said Friday that the Rangers would like to take a good look at him in center field before the season is over.
"He has played out there in the Minor Leagues, but we'd like to give him a look and see how it works out with the third deck on the stadium," Banister said.
That means seeing it at the Major League level. Robinson has started one game in center for the Rangers and 31 at Triple-A Round Rock over the past two seasons. That was part of his training to be a "super-utility" player.
But the Rangers do not view Robinson as a player who should be limited to a utility role, even if that's the situation right now. He played in 66 games at Round Rock -- less than half of a full season -- and hit .268 with 48 runs scored, 19 double, four triples, 11 home runs, 40 RBIs, seven stolen bases, a .369 on-base percentage and a .494 slugging percentage.
Those type of numbers over a half-season at Triple-A deserve more of a look than just as a utility player.
"I still think there is some real upside to Robinson," Banister said. "He just hasn't gotten a real consistent look at the Major League level."
Center field is a spot to consider, since Carlos Gomez is a free agent after the season. The Rangers still have Delino DeShields, who has been playing left field against left-handed starters, and they prefer him in that spot over center.
If Robinson can show he can play center field, it will give the Rangers another option there next season, although it's unlikely the club will make a final judgement based on what they may or may not see over the final two months.
"Carlos Gomez is our center fielder," Banister said. "But you also have to get some experience for the young guys in the organization who are Major League candidates to play that position."
The Rangers could also re-sign Gomez, but this is an organization that will need to devote most of its offseason resources to upgrading pitching. The more options they have among position players, the better they will be able to do that.
T.R. Sullivan has covered the Rangers since 1989, and for MLB.com since 2006. Follow him on Twitter @Sullivan_Ranger and listen to his podcast. This story was not subject to the approval of Major League Baseball or its clubs.