MLB.com Columnist
Phil Rogers
Improved 'pen could be key for Baker
Nationals manager chasing defining moment, and new relievers may help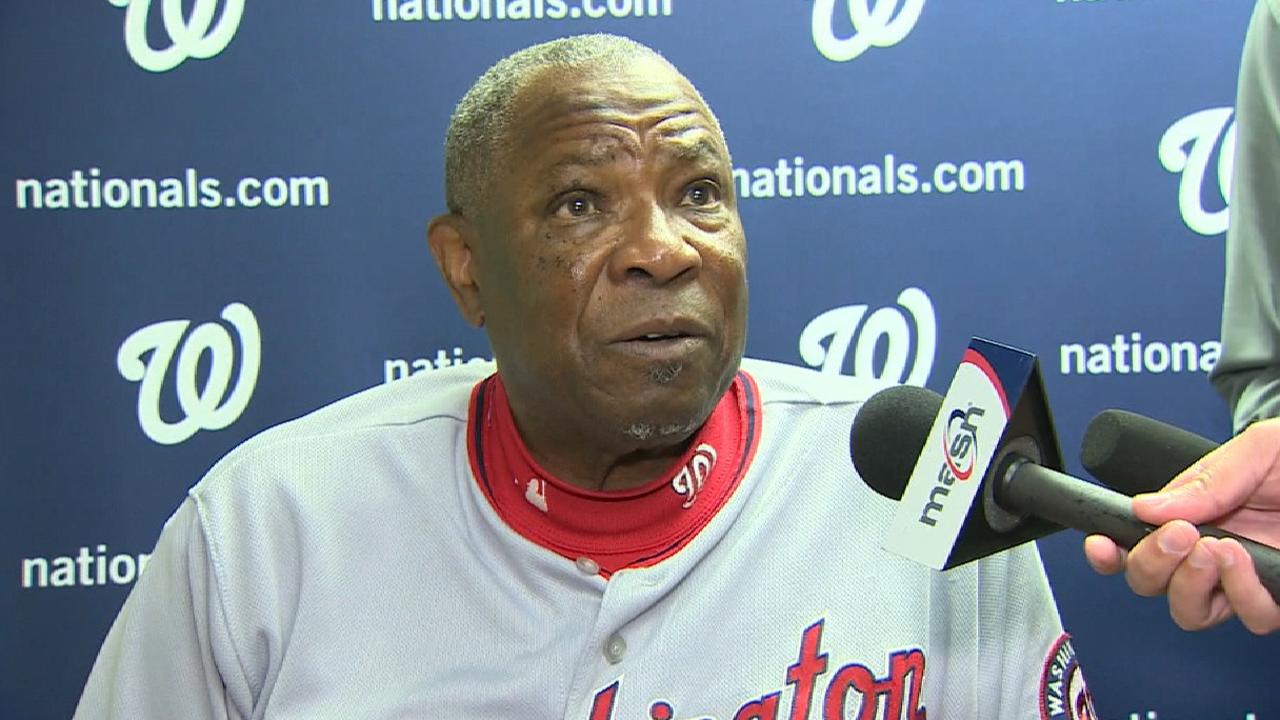 CHICAGO -- Brother, can you spare a reliever?
Perhaps no one in baseball has more at stake than Nationals manager Dusty Baker. He's not guaranteed to keep his job if his talented team bows out of the postseason early, as it did last year, and Baker just might find himself in the Hall of Fame one day if it wins the World Series.
It's got to be awkward, then, that the key to the Nats' survival may lie with a bullpen that so far has been the weakest among Major League contenders. Baker would already have guided one team to a championship, and maybe two, if bullpen struggles hadn't left him with a painful record in the biggest games he's managed.
Beginning with the Giants in Game 6 of the 2002 World Series, it's been uncanny how Baker's teams have been unable to protect leads. His Cubs lost leads in the Games 6 and 7 of the '03 National League Championship Series, including that eight-run eighth by the Marlins in the Bartman game. In Cincinnati, the Reds couldn't put away the Giants in the '12 NL Division Series, with the downhill slide starting when Sergio Romo outpitched Jonathan Broxton in extra innings in Game 3, a potential clincher.
Joe Maddon served as a bench coach to Angels manager Mike Scioscia in 2002. Maddon said Friday his staff knew that Giants closer Robb Nen was trying to pitch through injury in the World Series, which gave it a better feel after falling behind, 5-3, in Game 6, when Baker's Giants on the verge of winning the Series.
"When Glausy got that hit to left-central, that wasn't his typical slider,'' Maddon said, referring to Troy Glaus' two-run double, the biggest hit in the Angels' rally. "We knew he was not 100 percent at that time. … I remember it well. Hanging slider to left-central, landed close to the wall.''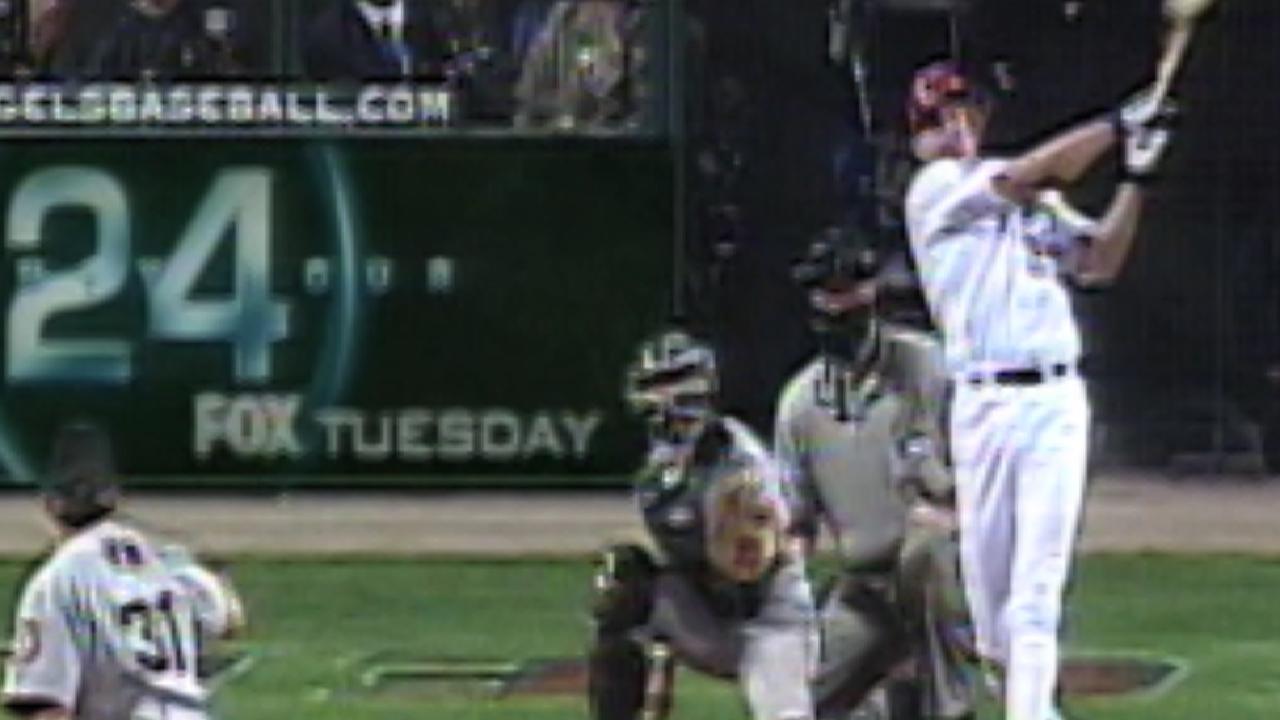 You can bet Baker will always remember it, too, albeit with a different perspective.
Baker ranks 16th all-time with 1,830 wins as a manager, second to Bruce Bochy among active skippers. His .531 winning percentage is better than all but eight of those who have more wins -- Joe McCarthy (.615), John McGraw (.586), Walter Alston (.558), Bobby Cox (.556), Sparky Anderson (.545), Leo Durocher (.540), Joe Torre (.538) and Tony La Russa (.536).
All eight of those managers are in the Hall. They all won a World Series, too. That's the club Baker is attempting to join.
Baker will always feel sympathy for Nen, who would undergo Tommy John surgery after the World Series and never pitch again. Baker's legacy was also a victim of the horrific timing of that injury.
"Huge,'' Maddon said about the importance of Nen's injury. "Oh my God. … I do believe if Nen had been Nen, it might have had a different outcome.''
Baker replaced Matt Williams as the Nationals' manager after the Nats lost to the Giants in the 2014 NLDS and missed the postseason in '15. It seems the perfect marriage of a franchise and manager both looking for happy endings, yet under Baker, the Nats lost to the Dodgers in the NLDS last season.
Naturally, bullpens were the difference, with the Dodgers winning Games 4 and 5, 6-5 and 4-3, respectively. But the Nationals made no major offseason bullpen additions, as Kenley Jansen turned down their $85 million offer to re-sign with the Dodgers.
So here are the Nats -- 21 games over .500 and once again headed toward the postseason with a bullpen full of moving parts. It is led by the trio of Sean Doolittle, Ryan Madson and Brandon Kintzler, who have spent about 40 days combined in Nationals uniforms.
• Nats' new-look bullpen shows stuff, seals win
Washington's 5.11 bullpen ERA is the highest in the NL and has been only a little lower (4.29) since acquiring Doolittle and Madson from the A's on July 16. The Nationals kept trying to add quality to the bullpen until Monday's 4 p.m. non-waiver Trade Deadline, agreeing to a deal for Kintzler, who had gone 28-for-32 in save situations with the Twins, in the final minutes.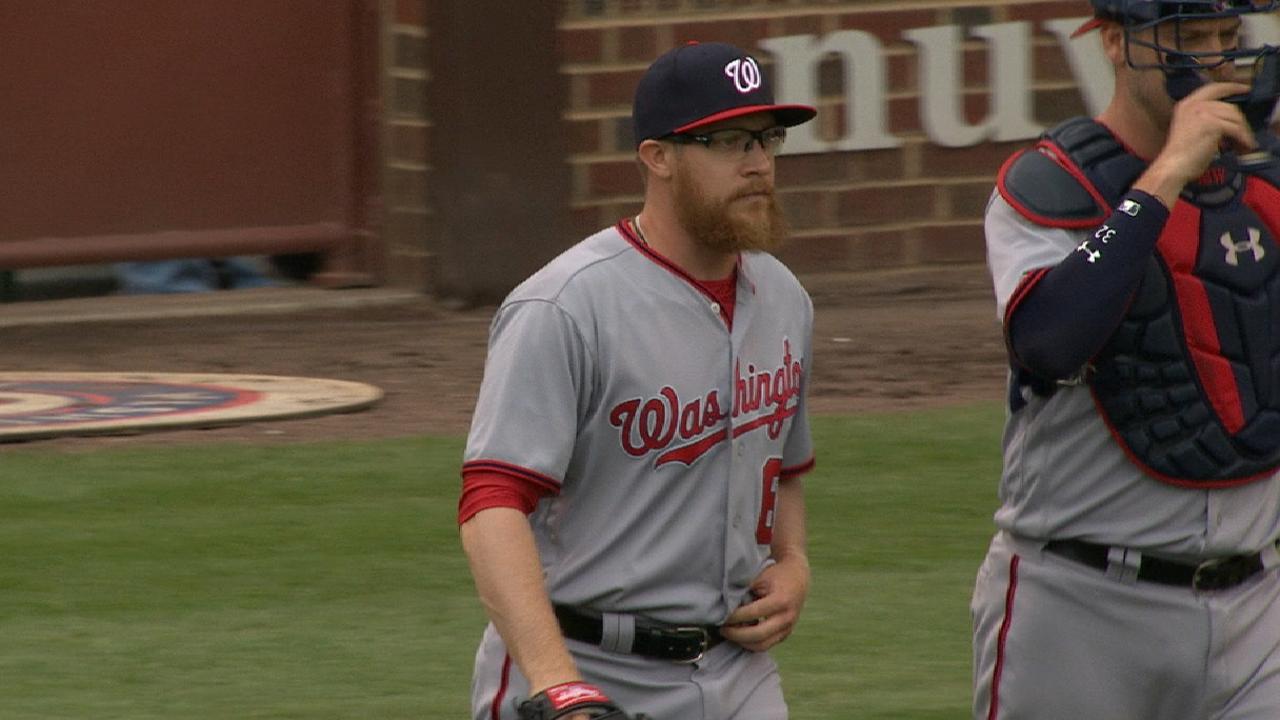 Baker is excited about how the three newcomers are allowing him to use Joe Blanton, Matt Albers, Enny Romero and his other holdover relievers in fewer high-leverage situations. He was thrilled to follow Tanner Roark with Kintzler, Madson and Doolittle on Friday in a 4-2 victory over the Cubs, with the left-handed Doolittle earning his fifth save in five chances.
"[I] feel a lot better at the end of the game,'' said Baker, 68. "We have three guys who have closed.''
This was the 59th game Baker has managed at Wrigley Field since the Cubs opted not to extend his contract at the end of 2006. But every return refreshes the memories of the Cubs' epic meltdown in '03, and this one came just after the Cubs announced they had given a World Series ring to Steve Bartman.
"I wanted to win that next year, and he'd have been riding with me in the ticker-tape parade,'' Baker said. "I guess this is the next best thing. … That's water under the bridge. It's a long time ago.''
And there's a championship to win.
Phil Rogers is a columnist for MLB.com. This story was not subject to the approval of Major League Baseball or its clubs.