Inbox: Are Rusin's contributions undervalued?
Beat reporter Thomas Harding answers fans' questions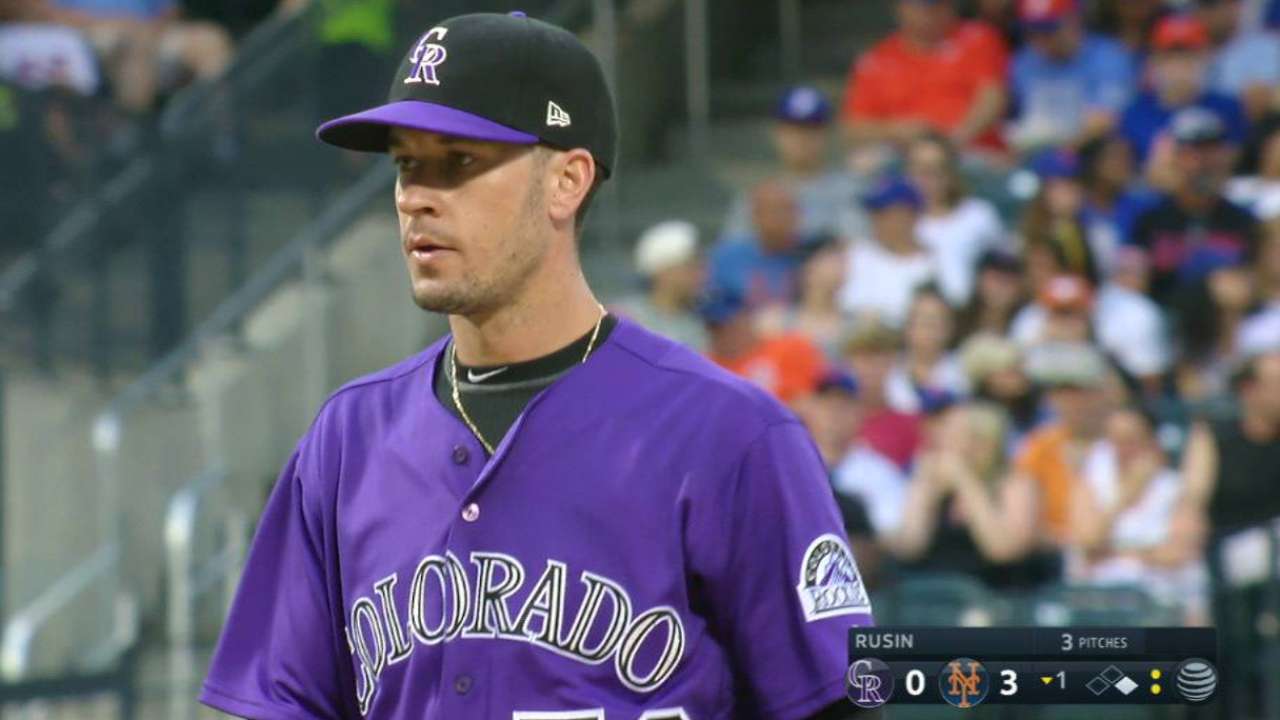 DENVER -- Rockies manager Bud Black went into Spring Training viewing left-hander Chris Rusin as a competitor for the starting rotation, before an oblique injury limited his innings and dictated that he would be in the bullpen.
And, as one of the fans who sent a question to today's Edward Jones Beat Reporter's Inbox notes, he's been quite valuable in his role.
• Submit a question to the Rockies Inbox
Does anyone realize Chris Rusin pitches for the Rockies and is actually kind of good this year?

— Scott Bell (@ElevenGrover) August 4, 2017
Rusin (3-0, 2.95 ERA in 38 games going into Friday night against the Phillies) has the ability to throw one inning or multiple innings. He has held opponents to a .223 overall batting average and is not a matchup guy. Right-handed batters are hitting .210 while lefties -- whom he doesn't face nearly as often -- are hitting .241. A guy who can throw multiple innings or at different times of the game will be quite valuable in the stretch run and, the Rockies hope, the playoffs.
what does the rest of the season look like for Tyler Anderson?

— Will C (@will_e_777) August 3, 2017
Placing Anderson (3-5, 6.11 ERA) on the 60-day disabled list after his July 3 arthroscopic surgery on his knee appears to have been best for him. He had two bouts with knee issue early in the season, and his numbers reflect that he never quite was right. So Anderson is doing a comprehensive rehab program. He'll be eligible to return Aug. 25.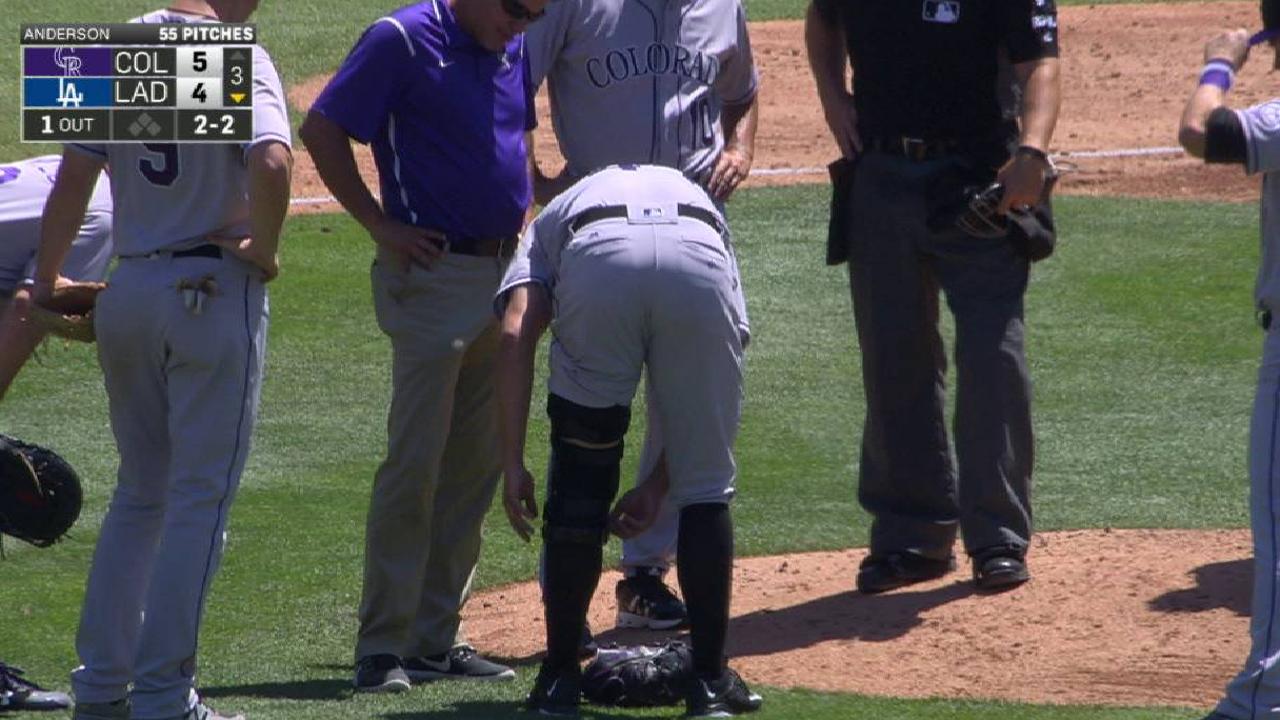 Will Rockies add another pitcher through waivers? #Rockies

— TK (@TK5280) August 4, 2017
It's quite possible they will obtain an experienced pitcher, most likely a reliever, either on a waiver claim or a trade. After the July 31 non-waiver Trade Deadline, players can be still traded, but first the must after clear waivers. Or a team can simply claim a waived player and end up with him if the waiving club opts to allow it. A player must be in the organization as of Aug. 31 to be eligible for a postseason roster.
How do we even begin to shake out the starting rotation? Lots of guys but not the time to experiment with letting guys give games away.

— Mark Leistico (@lesstko) August 4, 2017
More arms could be better, should righty Chad Bettis, who most likely will make one more injury rehab start as he returns from testicular cancer, or Anderson come back and perform solidly. I wouldn't say any start down the stretch is an "experiment." But keep this in mind: In September, with the ability to expand the roster up to 40 players, there could be more options for quicker hooks should a starter struggle.
Over/Under on the number of starts CarGo will get the rest of the season?

— Lawful Plunder (@LawfulPlunder) August 4, 2017
I don't do over/under and don't have a crystal ball, but I'm going to say he'll start most of them. His struggles with run production so far this season don't hurt as much when he bats sixth (.264 batting average in 20 games going into his start there Friday night) or seventh (4-for-11, one home run).
And in games down the stretch and especially, hypothetically, in the playoffs -- say, a five-game series with three games at Dodger Stadium -- they're likely to want his defense. If you're facing Dodgers pitchers such as Clayton Kershaw, Yu Darvish, Alex Wood and Rich Hill, those aren't going to be high-scoring games, anyhow.
As much as we may dream of what Raimel Tapia or, if healthy, David Dahl can do, taking the risk of a mistake or a runner taking liberties that he wouldn't take with Gonzalez out there isn't worth it.
Thomas Harding has covered the Rockies since 2000, and for MLB.com since 2002. Follow him on Twitter @harding_at_mlb and like his Facebook page. This story was not subject to the approval of Major League Baseball or its clubs.