MLB.com Columnist
Richard Justice
Well-rounded Rays set up for postseason run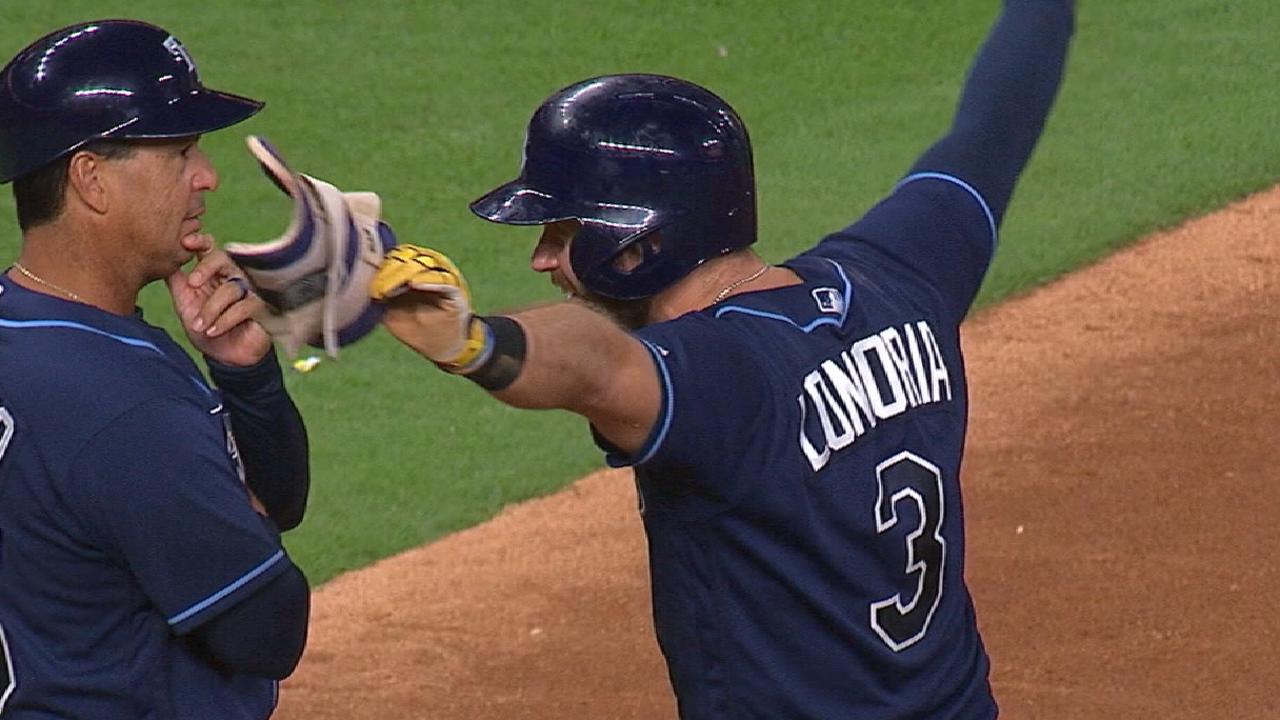 HOUSTON -- Speaking of optimism, how about the Tampa Bay Rays? Bring on the stretch run.
"I'm excited about it, man," third baseman Evan Longoria said. "That's what we come into Spring Training for and what we prepare for, to be in this position late in the year.
"I wouldn't say we're right where we want to be. Obviously, you'd like to be leading the division by 10 games. But to have a chance, to be right there this late in the year is fun."
Lots of teams have gotten better the past couple of weeks. Few of them have been reshaped more than the Rays. In the past six weeks, they've:
1. Upgraded the bullpen by adding relievers Dan Jennings, Sergio Romo and Steve Cishek. They also got former closer Brad Boxberger back from the disabled list.
2. Improved the defense with the addition of shortstop Adeiny Hechavarria.
3. Deepened the lineup by acquiring first baseman Lucas Duda.
Have we missed anything? As a matter of fact, we have. Even after an array of additions, there are more on the way.
Right-hander Jake Odorizzi is expected back from the DL in the next week or so, and American League Gold Glove center fielder Kevin Kiermaier should return before the end of the month.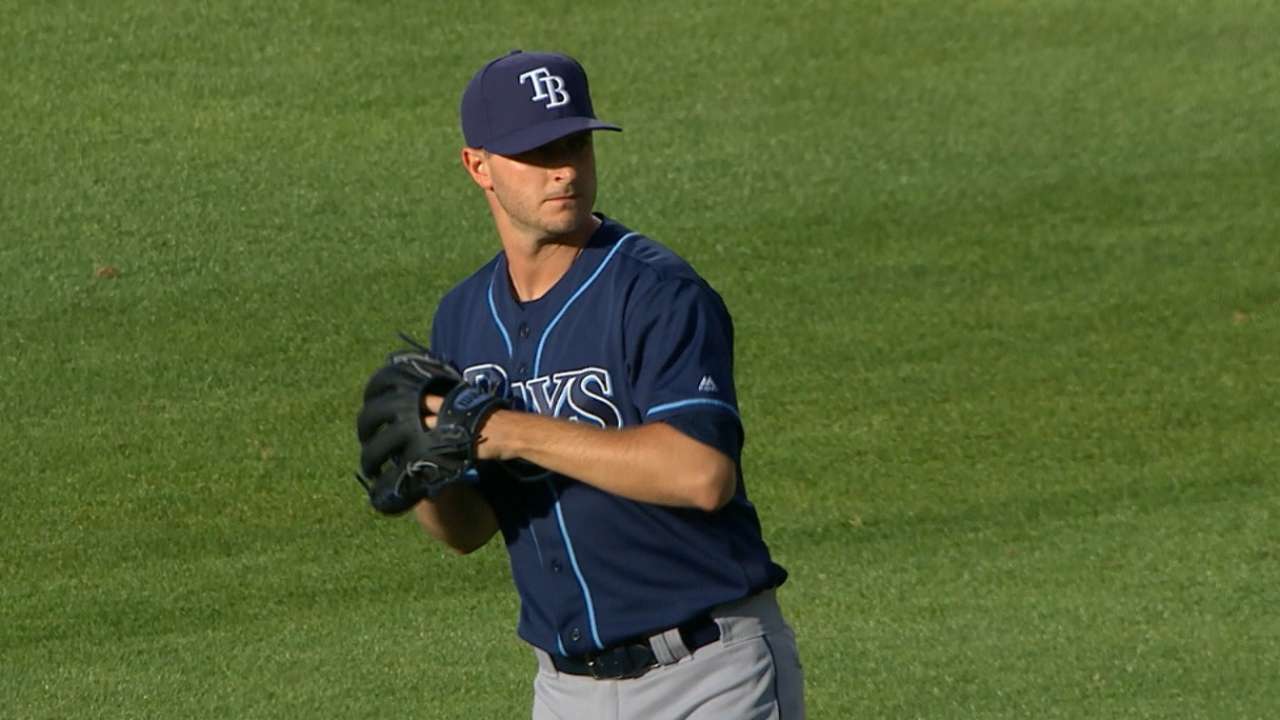 All this action comes with Tampa Bay just 3 1/2 games out of first place in the AL East, and a half-game out in the race for the second AL Wild Card spot.
"Very confident," Rays manager Kevin Cash said of the team's chances for a postseason berth. "I think our front office did a really good job. We're a better team. No one can argue that."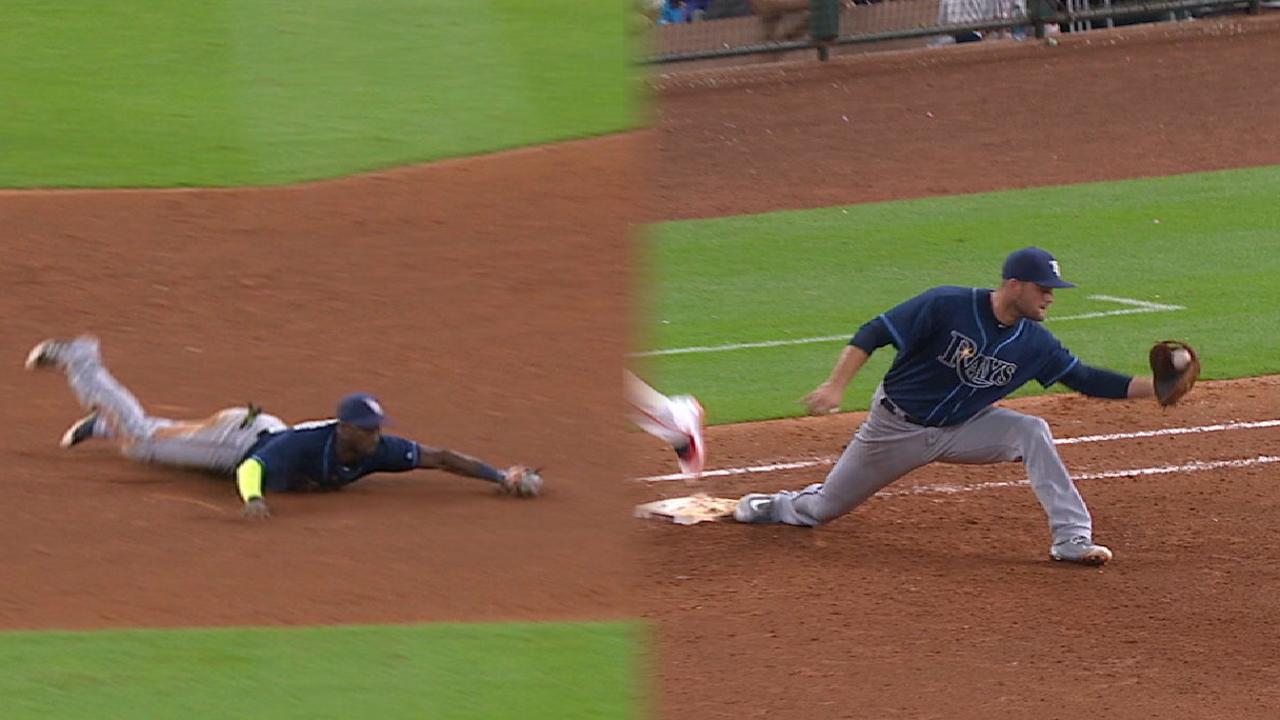 Hechavarria has been a significant upgrade to the defense, which has not been a strong point for most of the season.
Also significant was new catcher Wilson Ramos' debut on June 24. He was signed in December despite undergoing knee surgery last season while playing for the Nationals.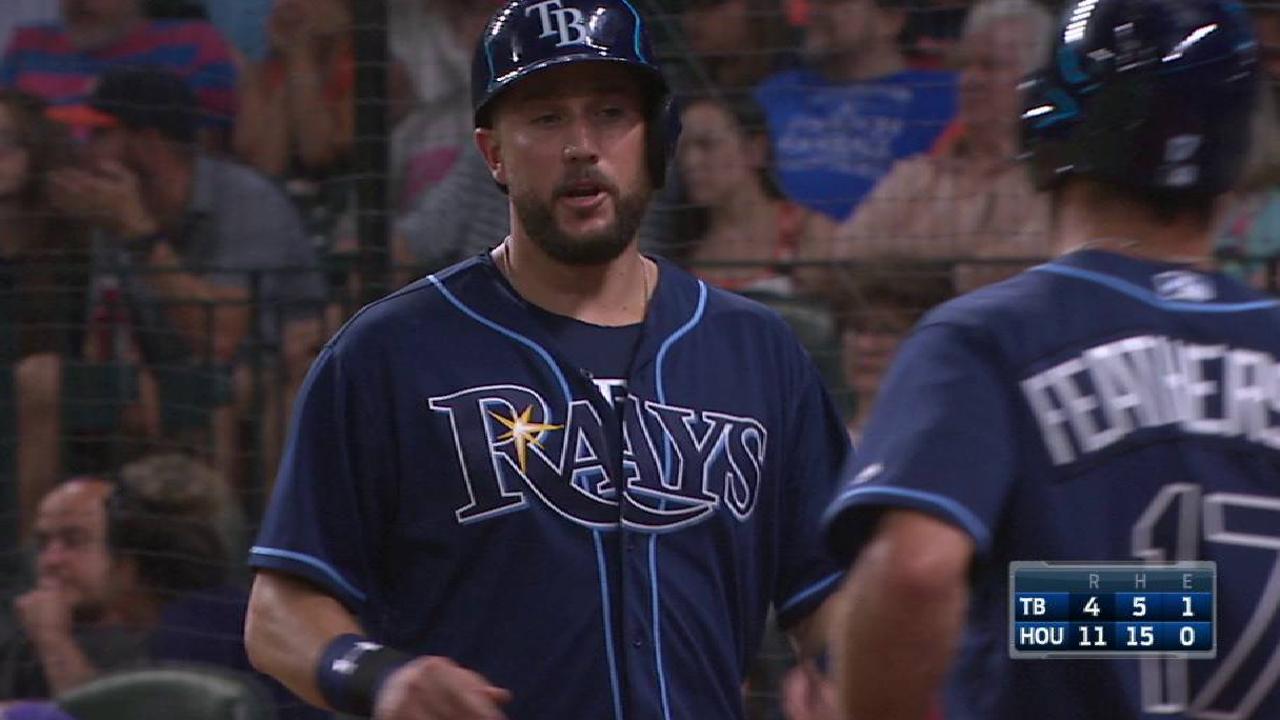 Once Kiermaier returns, Tampa Bay's defense could be as good as any in the AL East.
Also impactful was the addition of the three relievers to a bullpen that had been inconsistent. But the biggest change has been in an offense that was 24th, 25th and 25th in the Majors in runs scored the past three seasons.
Through Wednesday, the Rays were 16th in the Major Leagues in runs and fifth in home runs. Five Tampa Bay players have double-digit home runs, including first baseman/DH Logan Morrison, who has 28.
"Some years, some things fall into place, and some opportunities are there," Rays general manager Erik Neander said. "Some years, they're not. This July was one where some opportunities arose, and we were able to take advantage of it."
For Cash, the challenge has been in keeping the clubhouse cohesive amid so much change.
"A lot of credit goes to the guys we already have here," Cash said. "We've got a really good clubhouse, and you get the buy-in pretty easily with that. I like the fact that we added some veteran guys who have playoff experience."
As Duda said, "I love it. As soon as I got here, everyone was welcoming and extremely accommodating. I feel we've got a great group of guys here, and I feel like to be put in this position is a blessing. I'm very lucky to be in this position. I just want to help however I can."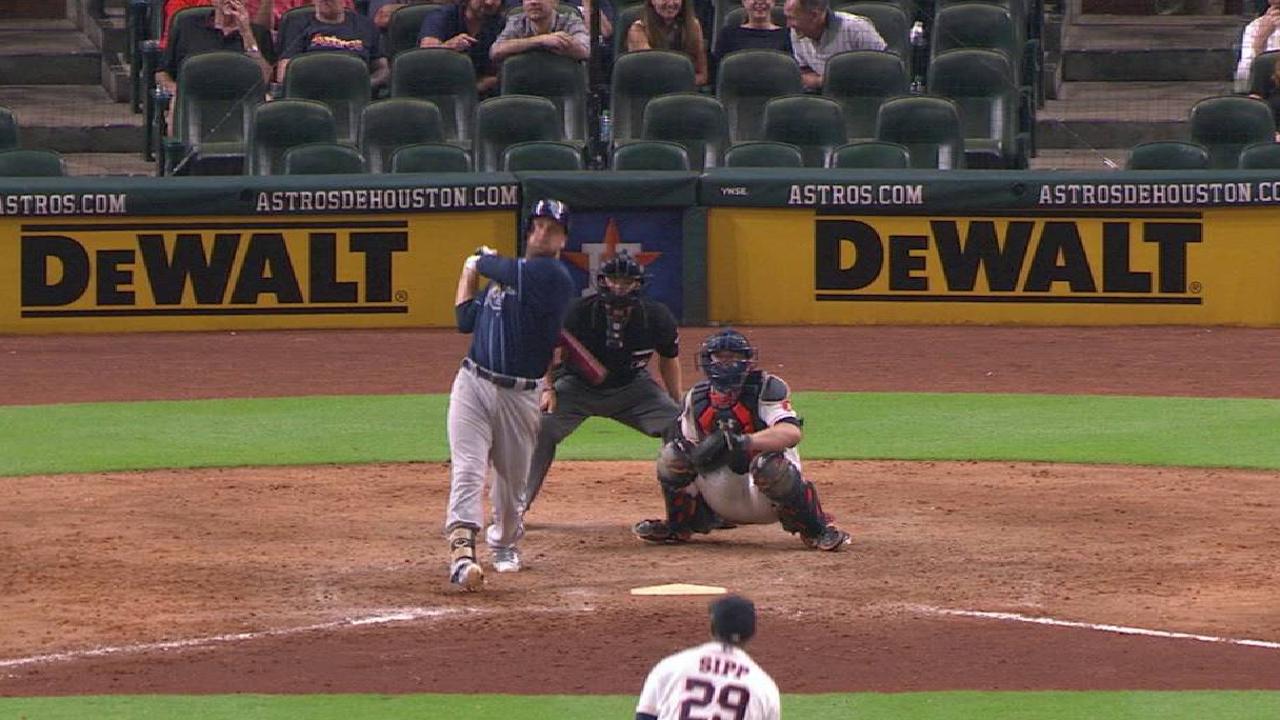 The Rays have 14 more games against the Yankees and Red Sox in the AL East. But there's a nice fallback position with the Royals, Mariners and Rays all positioned to make a run at an AL Wild Card berth.
Once Odorizzi returns, he'll line up behind Chris Archer and Alex Cobb to give Tampa Bay a front three as good as any in the AL East.
"Overall, we really like the mix," Neander said. "We're not just optimistic. We genuinely believe we have the ability to go head-to-head and stay in this thing until the end."
After beginning this trip by losing three out of four at Yankee Stadium, the Rays came to Houston and won three of four against the team with the AL's best record.
"I think we're very confident," Longoria said. "We've gone through some ups and downs, and I think this last road trip has brought it home how tough it is to win. We've played two first-place teams, and the guys have grinded it out and been able to score some runs.
"I think we're starting to gain some confidence back offensively. We were down for about a week and a half. We understand that can happen. We have a pretty mature group, a veteran group of hitters. It's fun to be a part of."
Richard Justice has been a reporter for MLB.com since 2011. Read his columns and follow him on Twitter at @RichardJustice This story was not subject to the approval of Major League Baseball or its clubs. This story was not subject to the approval of Major League Baseball or its clubs.