Long, semisweet day for Contreras at plate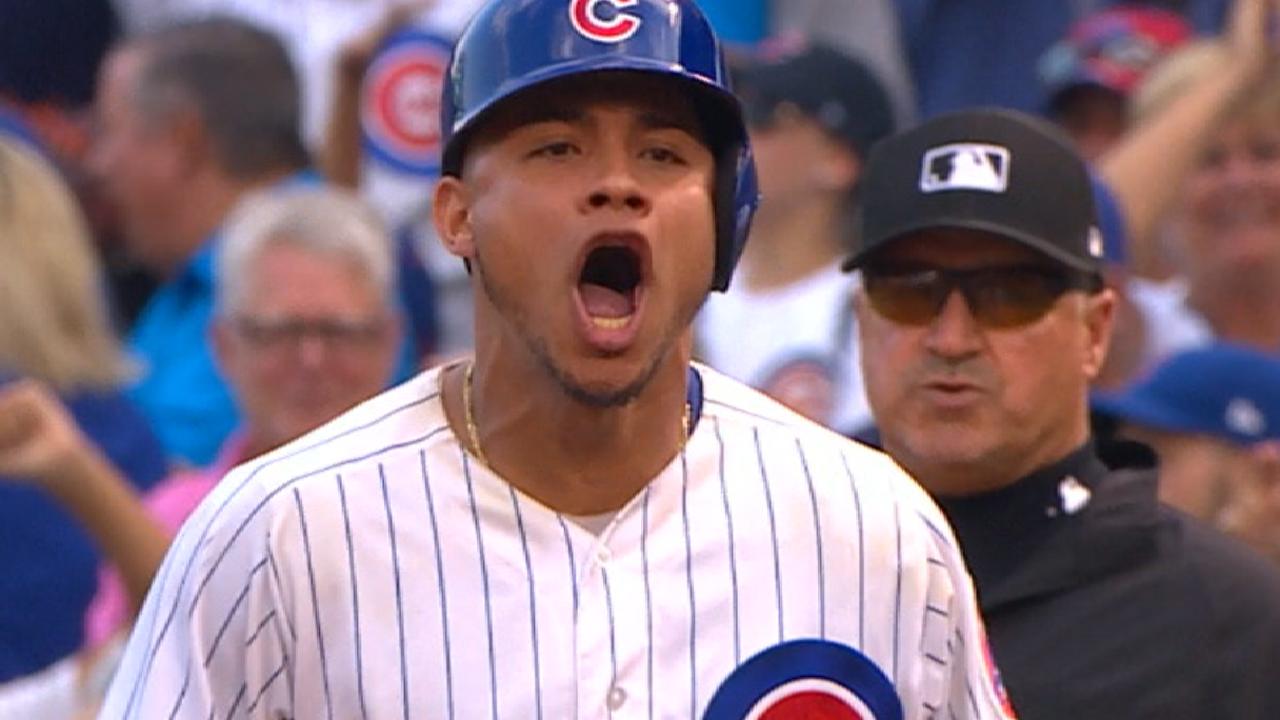 CHICAGO -- No amount of yoga and off-day rest could have prepared Willson Contreras for the marathon that was in store.
After getting a breather on Wednesday, the catcher was called upon time and time again on Thursday in the Cubs' 10-8 loss to the D-backs at Wrigley Field. Contreras came through on several occasions -- tallying the first six-RBI game of his career and the first such game by any Cubs player this season -- but he still found himself worn down during the third rain delay of what would be a 6 1/2-hour slugfest.
"I feel like I'm catching 22 innings," Contreras remarked to bench coach David Martinez during the stoppage. "You don't see these kinds of games very often."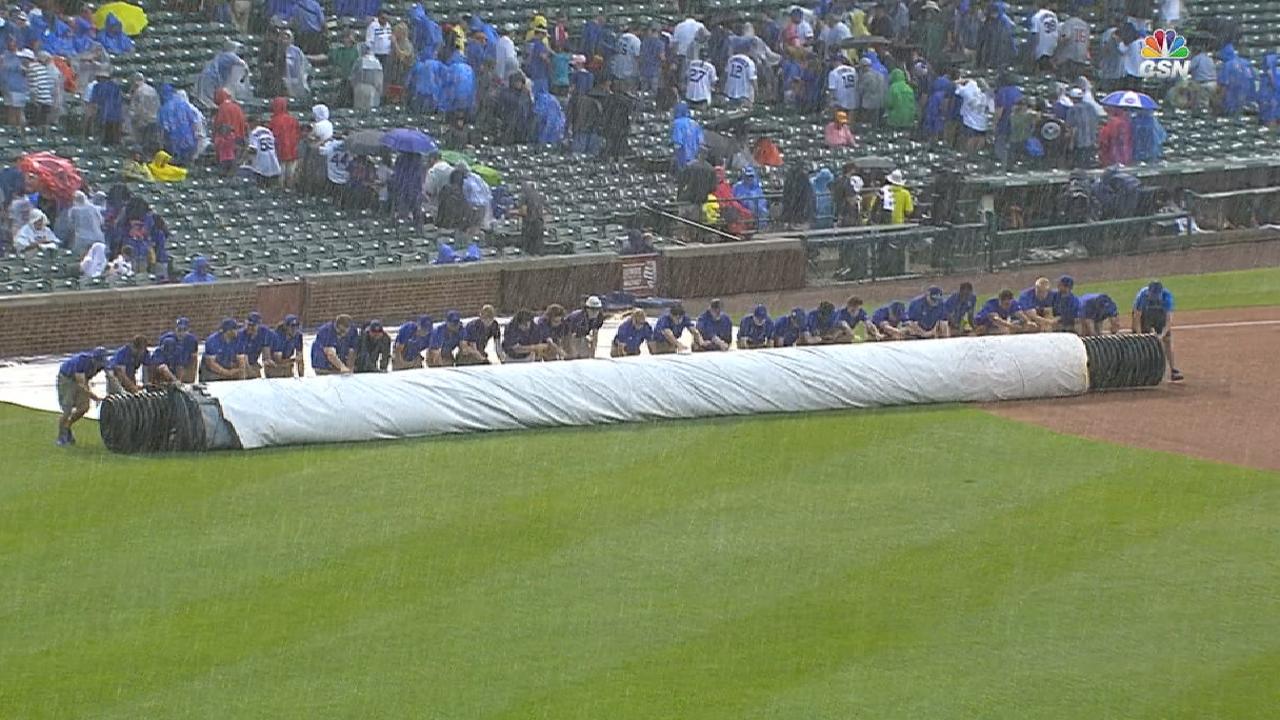 The same rang true of his day.
In a game disrupted three times by the elements, Contreras did exactly that to a solid D-backs pitching staff.
He first put his stamp on the game in the second inning, having already endured two-plus hours of delays. Contreras smashed a first-pitch, 91-mph four-seamer off Zack Greinke to center for his 17th home run of the year, cutting the D-backs' lead to 4-1.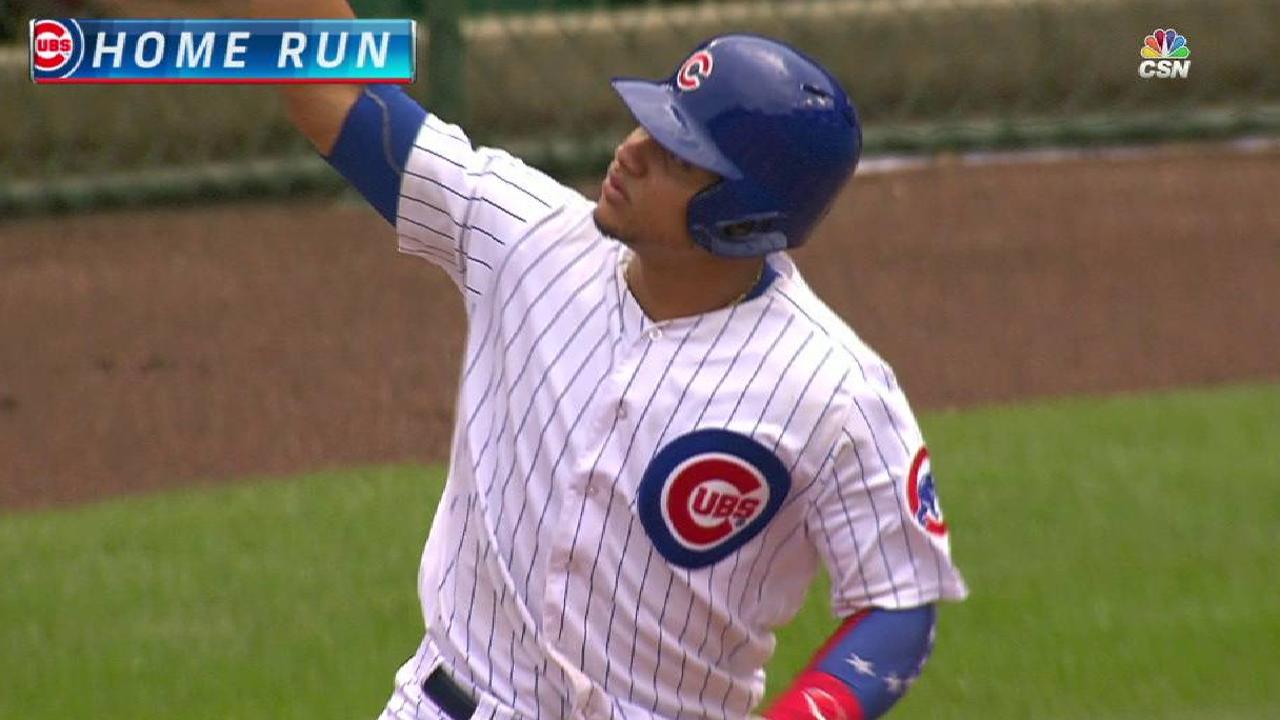 "Not in the big leagues, to be honest," said Contreras when asked if he'd ever felt that good at the plate. "I'm just staying short to the ball. I'm not trying to hit a homer."
Maybe not, but that was the result -- twice.
After flying out in the fourth, Contreras knocked another first-pitch homer in the sixth to plate three and pull the Cubs to within a run. His 18th homer traveled a projected 418 feet to center with an exit velocity of 103.1 mph, according to Statcast™, tying it for the fifth-longest homer of his career and giving Contreras his second career multihomer game.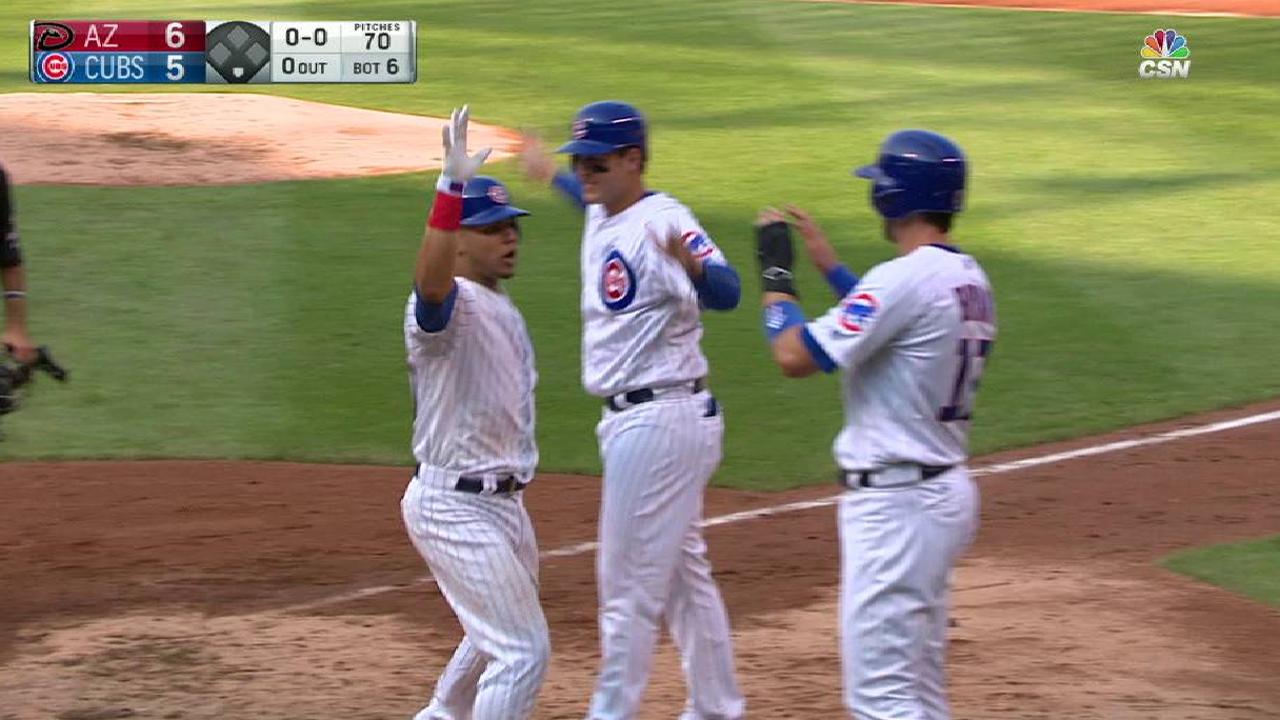 "When you do that against Greinke, that's pretty good," Cubs manager Joe Maddon said. "Greinke knows what he's doing out there, so that's kind of like a litmus test for [Contreras] regarding how he handles that kind of a pitcher. That's a pretty impressive game."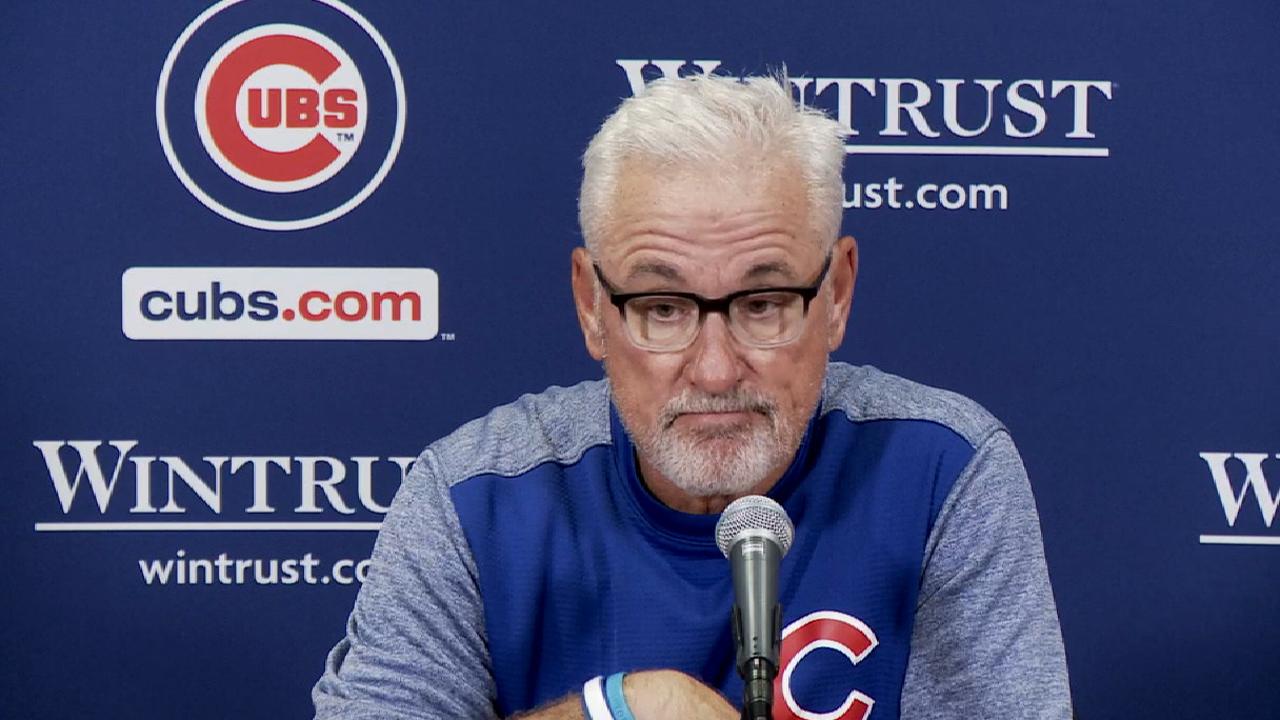 Funny enough, though, it wasn't the most towering hits of the "impressive game" that elicited an emphatic reaction from Contreras. That distinction belonged to a ground-ball single in the seventh that nearly gave the Cubs the win.
Facing D-backs reliever Archie Bradley with the bases loaded and two outs, Contreras smacked a four-seamer back up the middle to flip the score, turning a 6-5 deficit into a 7-6 Cubs lead. He broke out of the box with both arms fully extended.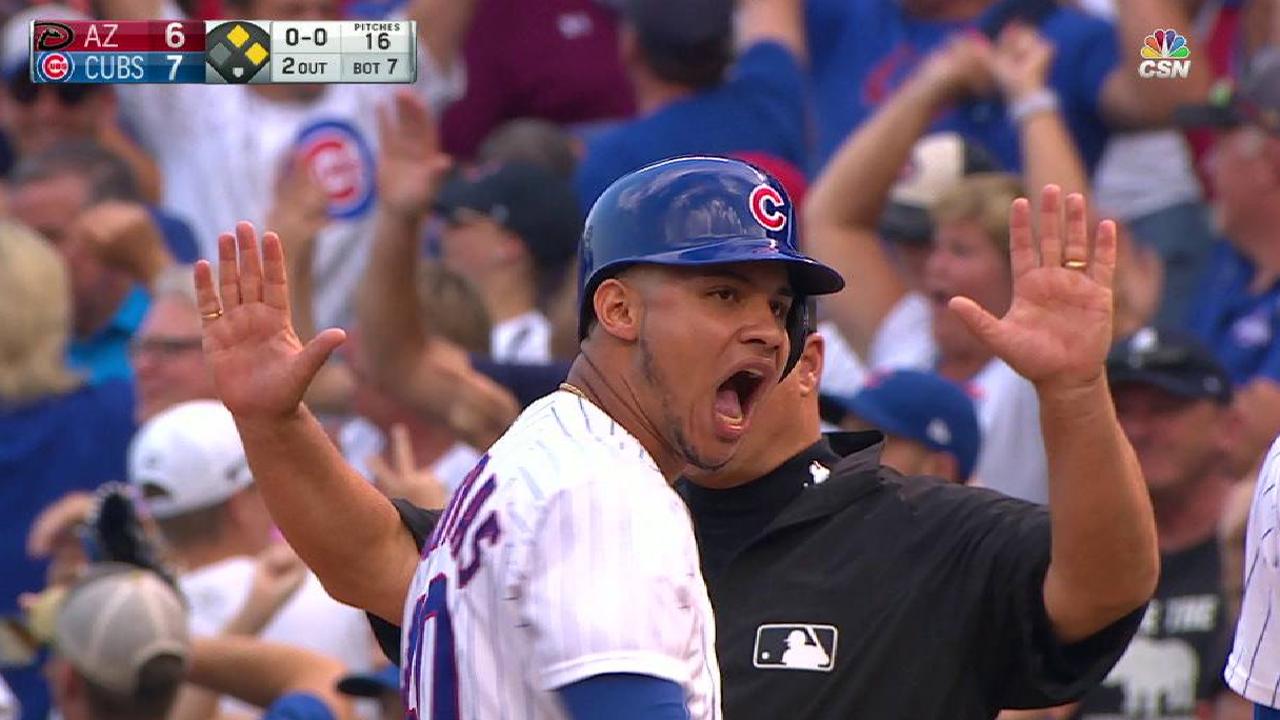 But as happy as Contreras felt at the time, he said he would've rather felt that emotion at the end. The Cubs' bullpen allowed two runs in the eighth and two more in the ninth as the D-backs came away with the victory.
"I'm still disappointed. I feel like I didn't do enough to help the team win," said Contreras, who is hitting .343 with seven homers and 24 RBI since July 9. "I'd rather go 0-for-5 with a win than 3-for-5 with six RBIs."
Scott Chasen is a reporter for MLB.com based in Chicago. This story was not subject to the approval of Major League Baseball or its clubs.