Banister favors Chirinos for full-time role
Nicholas will spell veteran, not platoon with him; Molitor looking forward to congratulating Beltre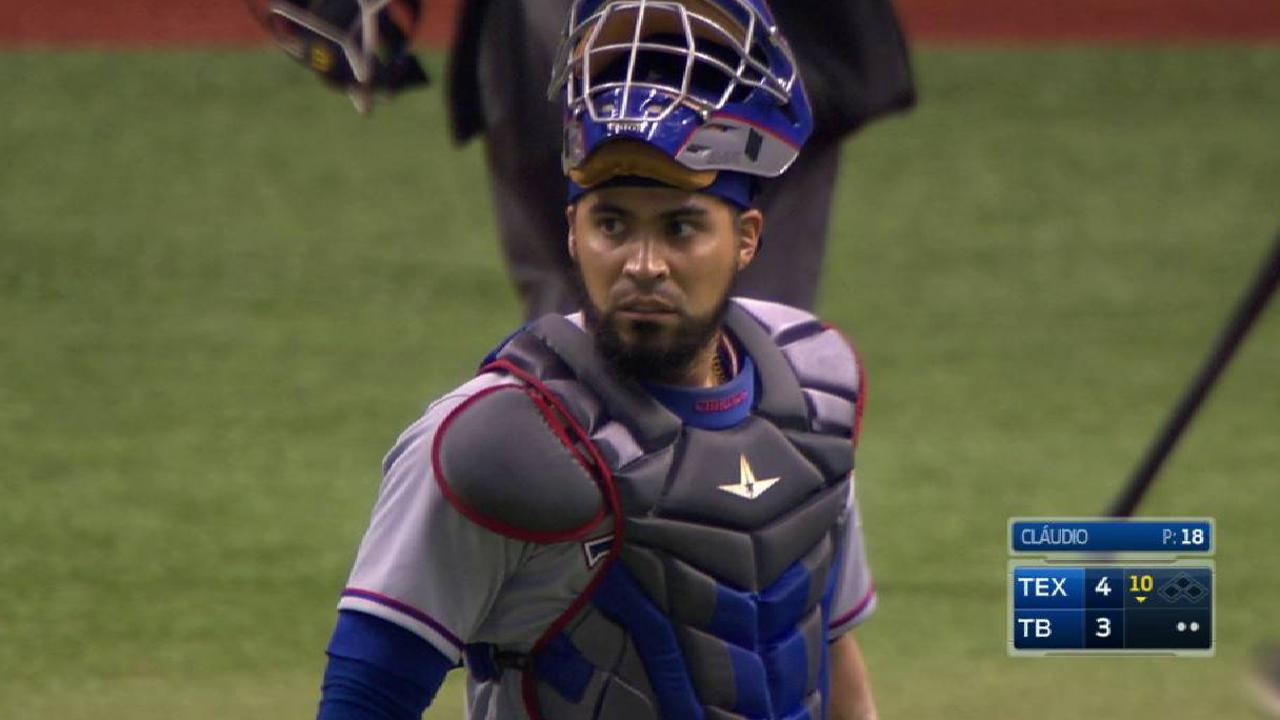 MINNEAPOLIS -- Robinson Chirinos is the Rangers' No. 1 catcher now that Jonathan Lucroy is gone, and Brett Nicholas will be his backup.
Chirinos is a right-handed hitter and Nicholas hits left-handed, but manager Jeff Banister said this will not be a platoon situation. The scales of playing time will tip in Chirinos' favor.
"In talking to Chirinos, probably three games in a row, tops ... depending on the pitching matchups," Banister said. "That will keep him fresh and that will enable us to get Nicholas in there."
Chirinos was the Rangers' Opening Day and No. 1 catcher in 2015-16 and before Lucroy was acquired a year ago. Now Chirinos is back in that role.
"He just didn't give the job to Lucroy and get out of the way," Banister said. "He kept trying to sharpen his craft and prepare every single day to be the frontline guy. He challenged Lucroy while all the way being supportive and helping him personally."
Banister said the lineup will be made out each day with the idea of winning games. The Rangers are not looking at auditioning players in certain roles or developing them for future needs.
"Right now, the focus is on winning baseball games," Banister said. "We believe we are still in this fight and we're trying to put a run together. That's the main focus."
No worries about haunts: Lucroy was 2-for-3 in his first game for the Rockies on Thursday, and Banister noticed. Banister said he hopes and expects departed players to do well, and is not worried about anybody coming back to "haunt" the Rangers.
Sam Dyson is thriving with the Giants after being traded by the Rangers. He has a 1.77 ERA and six saves in his last 18 games, which is what the Rangers were hoping for and expecting from him this season.
"We all knew when Sam Dyson left here, there would be an upside," Banister said. "There is nothing frustrating about it. To understand the game of baseball, there are struggles and successes. There are times when players don't perform well or the optics aren't good. I can point to a number of times when Sam Dyson pitched well for us, but the success ratio wasn't there."
Rangers beat
• Twins manager Paul Molitor had 3,319 hits during his Hall of Fame career and was looking forward to congratulating Adrian Beltre this weekend.
"It's a good group, a lot of really good people, a lot of friends of mine are in that group," Molitor said. "I don't know Adrian particularly well -- we have had a couple conversations along the way -- but he's always been very gracious. He seems very aware of the history of the game and respects the people that have traversed through the game. I'm looking forward to it, I'll try to stay away from his head if I can."
• The Rangers' game with the Yankees on Sept. 9 has been moved from 7:05 p.m. to 12:05 p.m. CT because of television considerations.
• Joey Gallo's home run on Wednesday against the Mariners was measured at 460 feet. He is one of four players who have hit at least three that distance or longer this year. The others are Manny Machado, Kyle Schwarber and Giancarlo Stanton.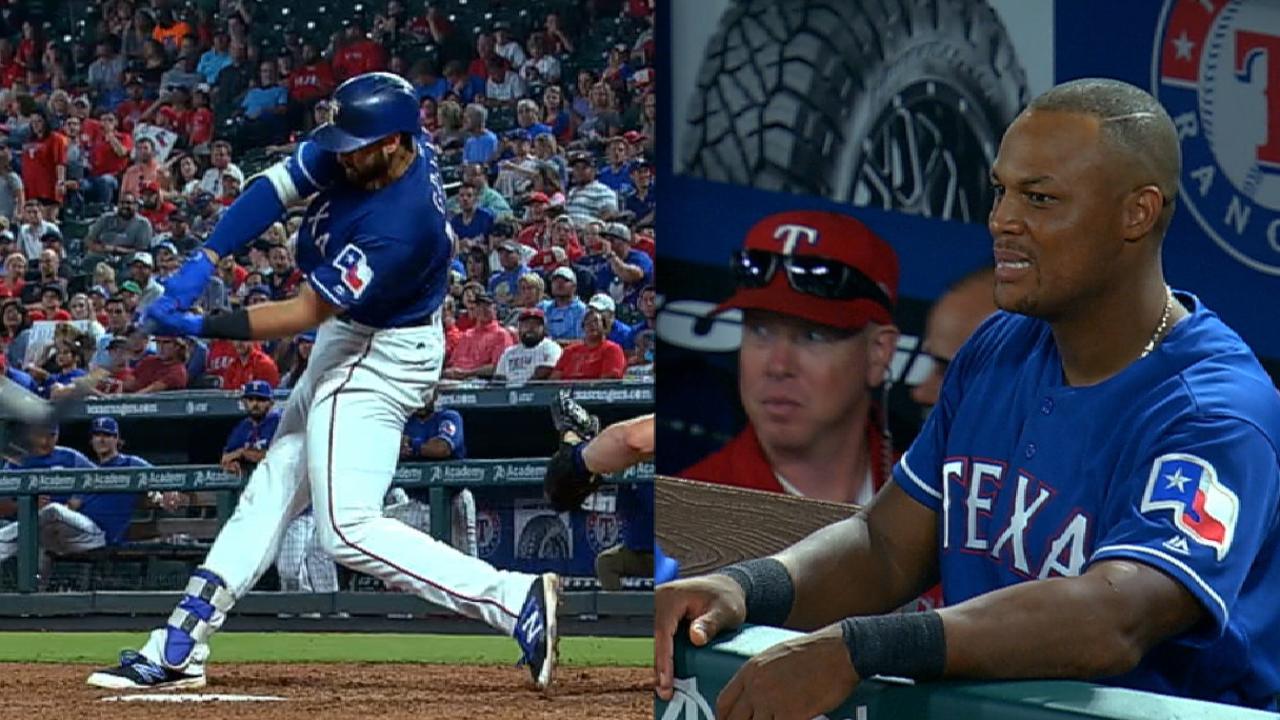 T.R. Sullivan has covered the Rangers since 1989, and for MLB.com since 2006. Follow him on Twitter @Sullivan_Ranger and listen to his podcast. This story was not subject to the approval of Major League Baseball or its clubs.