Perkins progressing in labrum surgery recovery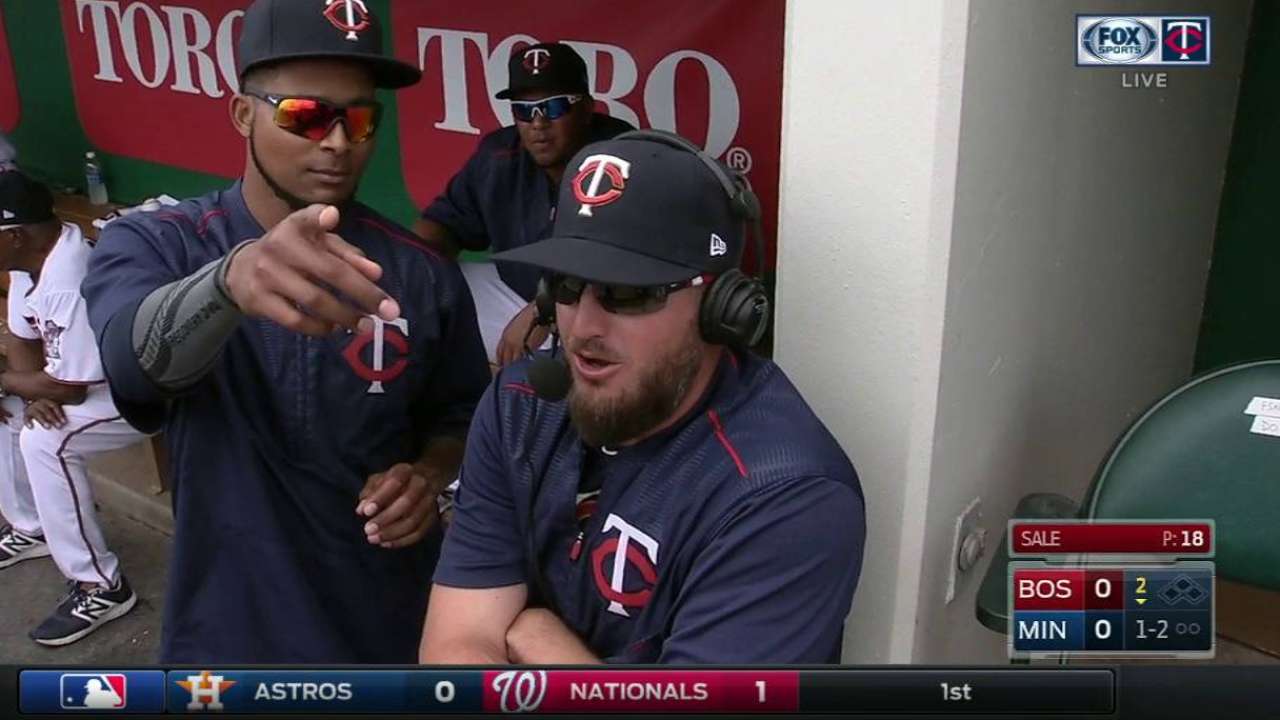 MINNEAPOLIS -- All signs point to Twins left-hander Glen Perkins moving in the right direction.
Minnesota manager Paul Molitor said that Perkins is slated to throw another inning in relief for Fort Myers, the team's Class A Advanced affiliate, on Thursday. If all goes well, he could potentially move up to Double-A Chattanooga at some point next week.
"I'm hoping the trend of good health continues, as far as how he's feeling," Molitor said. "If everything goes well tonight, we are considering getting him up to Chattanooga next week. Bump the competition a little bit and see how we do."
Perkins, who underwent shoulder labrum surgery in June 2016, will return to Minneapolis over the weekend for a charity event. The team will then decide what to do with him next.
The former closer hasn't pitched for the Twins since April of last year. In two appearances for Fort Myers, Perkins has allowed three runs off four hits over a total of 1 2/3 innings of work. However, his fastball remains between 88-90 mph and his stuff appears to be advancing.
Though Perkins, 34, appears to be progressing, it remains to be seen whether he will ever return to the Twins. His contract is set to end at the end of the season, which is just two months away.
"That's one of those circumstances you can't control," Molitor said. "We are trying to get him ready to pitch the best we can, regardless of the circumstance that he's nearing the end of his contract."
Worth noting
• Molitor admitted that the team is contemplating a surgery for right-hander Phil Hughes in the near future. On July 18, Hughes was placed on the 60-day disabled list with a recurrence of thoracic outlet syndrome symptoms. He underwent the same season-ending surgery on July 6 of last year, in which a rib was removed to relieve nerve pressure on his right shoulder.
"It's not 100 percent that's what is going to happen, but I think that's where it is trending," Molitor said.
• Right-hander Kyle Gibson was announced as the starter for Saturday's tilt with the Rangers. Gibson last pitched for Minnesota on July 22, before his demotion. He has posted a 6-8 record with a 6.08 ERA in 18 starts for the Twins this season.
Shane Jackson is a reporter for MLB.com based in Minneapolis. This story was not subject to the approval of Major League Baseball or its clubs.