Kipnis progressing, could return vs. Yanks
MRI confirms Miller's patellar tendinitis; Tribe temporarily shifting to four-man rotation
CLEVELAND -- After the Indians' roster took a couple injury blows over the past few days, manager Terry Francona was happy to announce some good news before their series opener against the Yankees on Thursday night at Progressive Field.
The manager said that second baseman Jason Kipnis -- who has been on the 10-day disabled list with a right hamstring strain since July 9 -- is on pace to return from the DL before Sunday's series finale. Kipnis will play his final Minor League rehab game with Triple-A Columbus on Friday, and the plan is for him to return to the team on Saturday before being activated the following day.
"He's going to play tomorrow night in Columbus and then he'll come back here, work out with us Saturday," Francona said. "If everything is still a go, he'll be activated Sunday."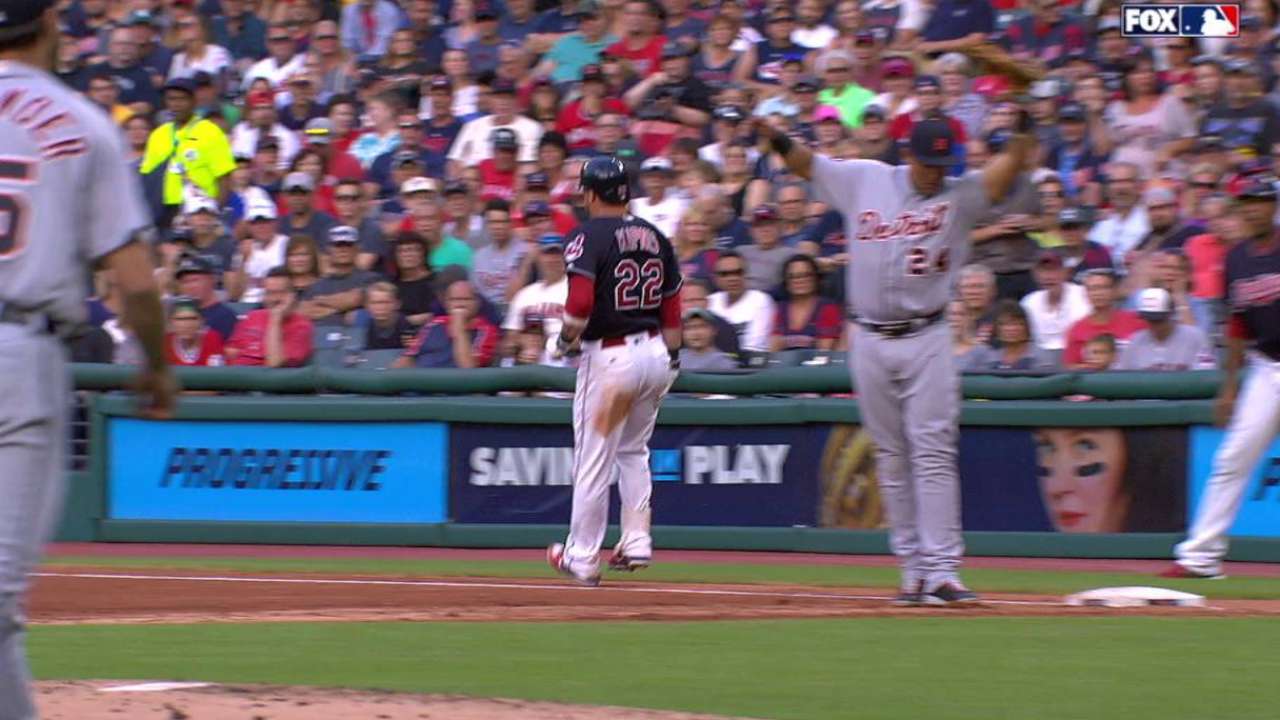 The news comes one day after Kipnis went 1-for-4 with a solo homer in a rehab game with Double-A Akron.
Kipnis sustained the hamstring injury on July 8 while trying to beat out a slow grounder. After he got to first, he had a noticeable limp before exiting the game. He is set to return from the DL for the second time this season, as he began the year sidelined with a right shoulder injury before he made his season debut on April 21.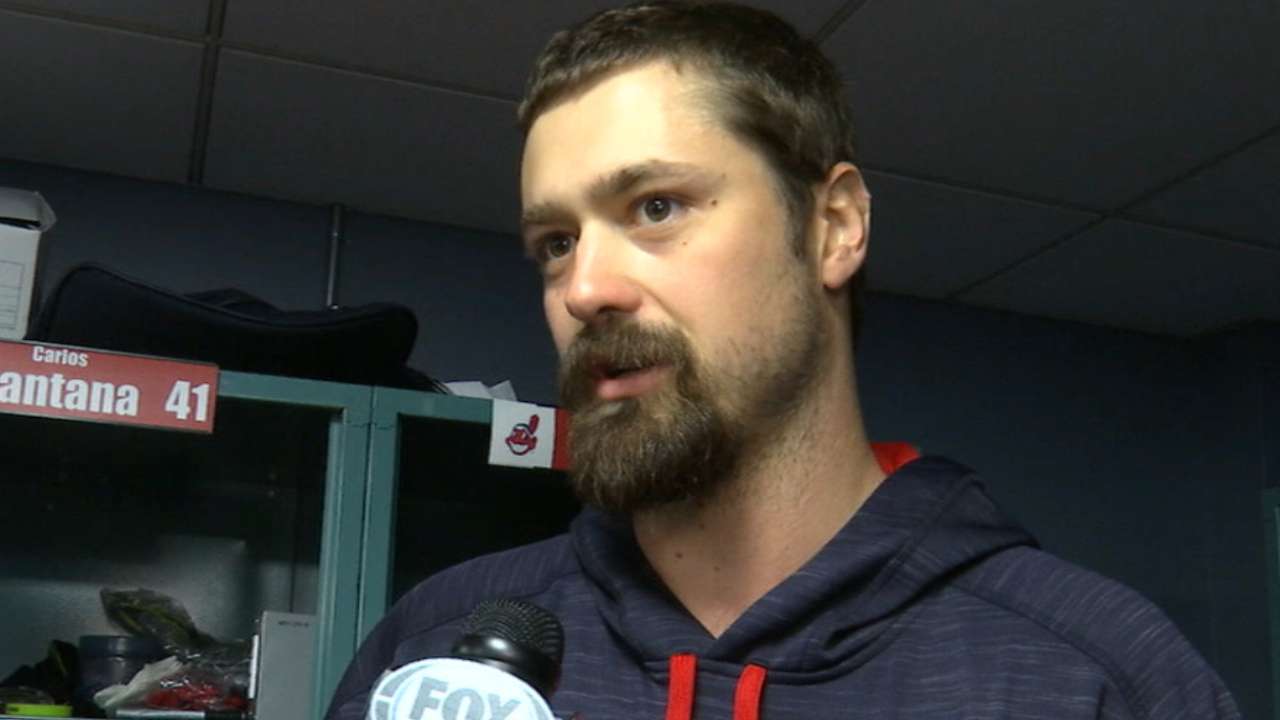 Miller's MRI results confirm patellar tendinitis
All-Star reliever Andrew Miller was placed on the 10-day DL on Wednesday with patellar tendinitis in his right knee, which he has been dealing with for over a month. An MRI on Thursday in Cleveland confirmed the injury, Francona said.
"He has patellar tendinitis, which is exactly what he's being treated for," Francona said. "[Head team physician Mark Schickendantz] just walked in when I was coming out, and they're going to meet with him and see if there's anything more aggressive that they can do while he's not pitching to try to help. But it's exactly what he's been getting treated for the past months."
Worth noting
• With an off-day this upcoming Monday, Francona said that the Indians will run with a four-man starting rotation for the time being. Beginning Thursday, the starters will be Corey Kluber, Trevor Bauer, Danny Salazar and Carlos Carrasco, and then the four will start the team's next four games after Monday's day off in the same order.
As a result of this decision, Mike Clevinger will move to the bullpen for the next several days. Francona said he will return to the rotation after the stretch.
"Say for the next five to six days, maybe seven," Francona said. "[Clevinger] will be in the bullpen to kind of supplement out the bullpen, and then we'll slot him back in."
• Francona said that right fielder Lonnie Chisenhall -- on the DL with a strained right calf he suffered on July 9 -- is still not ready to play in a rehab game.
"Lonnie is just not ready to go out and play yet," Francona said. "The last hurdle is that they have to completely not feel anything. He's been out running like crazy. But when you start giving them the freedom of playing when they don't know what direction they're going to go and things like that, he can't feel that at all. He just hasn't cleared that last hurdle."
William Kosileski is a reporter for MLB.com based in Cleveland. This story was not subject to the approval of Major League Baseball or its clubs.