Moncada rejoins White Sox lineup in Boston
MLB's No. 1 prospect 0-for-2 in return, says Red Sox treated him 'very fair'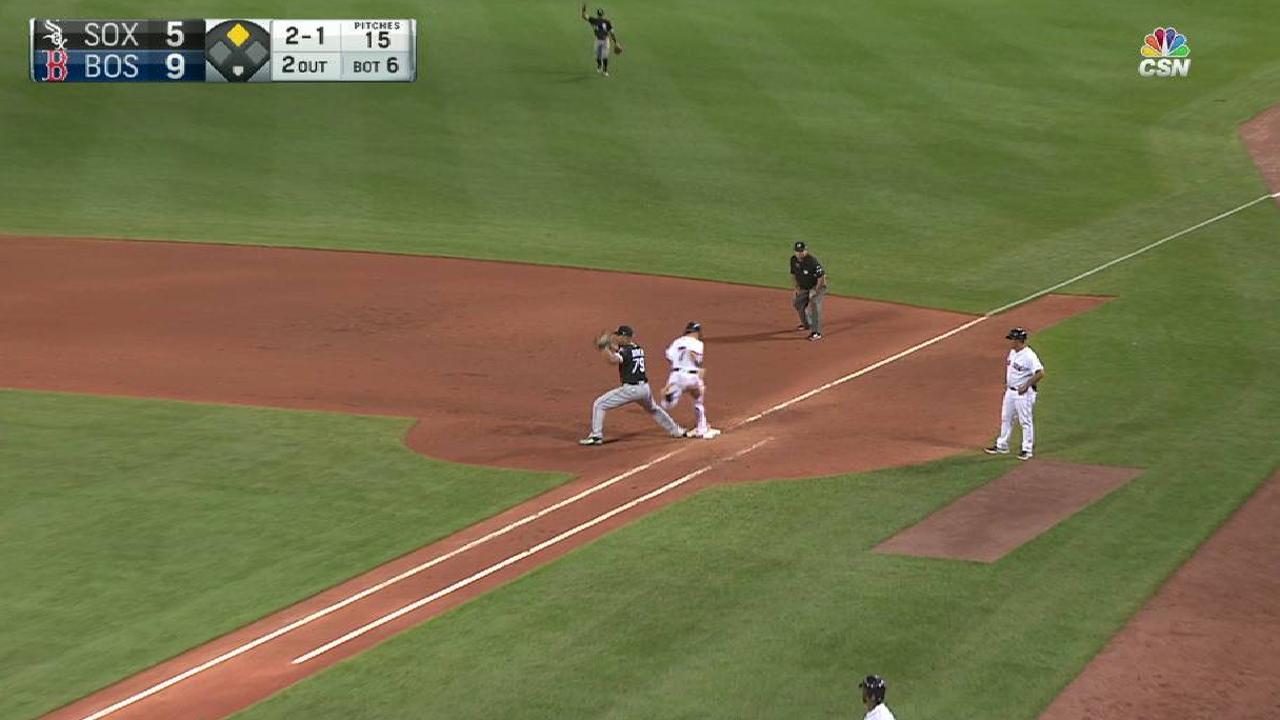 BOSTON -- Thursday's series-opening 9-5 loss for the White Sox at Fenway Park marked a couple of different returns for Yoan Moncada, the No. 1 prospect in all of baseball per MLBPipeline.com.
The switch-hitter returned to the White Sox starting lineup, batting fourth, after missing two games as a result of a collision with Willy Garcia while chasing a Darwin Barney popup Monday. Moncada suffered a bruise just above his right knee, but proclaimed himself 100 percent.
Moncada also came back to where his professional and big league career began upon arrival from Cuba, before he was traded by Boston in a five-player deal sending Chris Sale to the top of the Red Sox rotation this past December. Moncada called Fenway Park a special place for him, finishing 0-for-2 with two walks and two runs scored Thursday.
"I'm excited just because I'm going to see the guys I played with and the people from the front office who treated me very fair here," Moncada said befor the game through interpreter Billy Russo. "I wasn't expecting to be traded at the moment the team traded me.
"It was a good opportunity for me. Now I'm with this team, and I feel that was the best for me, that was the best for my career. I'm just glad it happened."
In 40 at-bats for the White Sox this season, playing an everyday role at second base, Moncada has knocked out one home run, one triple and one double among his four hits. He also has fanned 17 times with eight walks.
Over 19 at-bats after being called up by the Red Sox last season, Moncada had four hits and 12 strikeouts. The results on paper don't appear to be much different, but the plate approach appears more refined for Moncada along with solid defense at second.
"I have improved a lot, all over my game, but especially my defense," said Moncada, who has returned to his natural position after playing third base in his brief Major League stint with the Red Sox. "That was an area I had to work hard to get to the point where I am right now. I used my time in Triple-A to develop that area specifically. I feel good. I feel right now I'm a better player than I was last year.
"It's not that I wasn't ready. It's that it was too fast for me. I was playing in the Minors and then I was suddenly in the Majors. That was really fast for me. Probably things didn't go well at that time, and that created a bigger issue. But it wasn't like I wasn't ready. It was just too fast."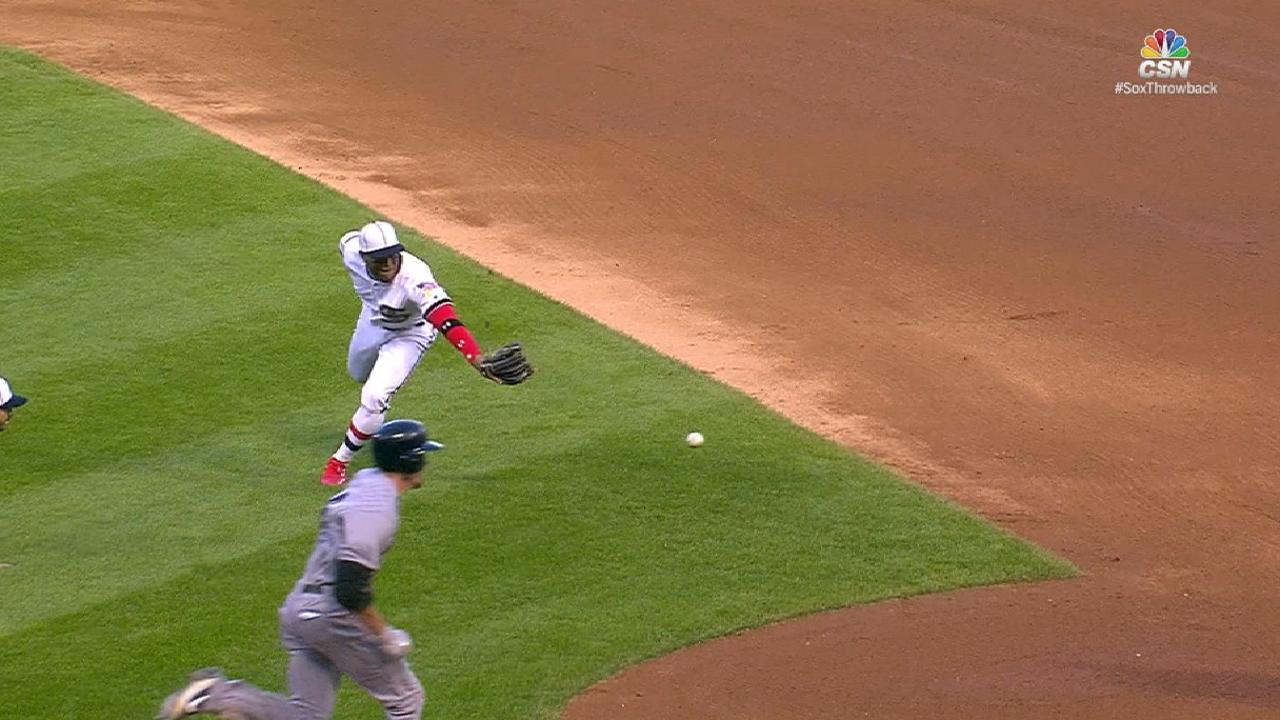 Rafael Devers, the No. 4 overall prospect per MLBPipeline.com, started at third base for the Red Sox and homered in the first. Moncada described Devers -- who hit a two-run homer in Boston's four-run first inning -- as a very good player and was happy he's getting this opportunity.
But Moncada has taken what he learned with Boston and is applying it to his growth with the White Sox.
"They taught me how to play at this level and how to make adjustments," Moncada said of the Red Sox, citing former Boston slugger David Ortiz for his assistance. "It's a process for young people like me. I took all of the advice, and it's helped me."
"He's a tremendous athlete. Explosive abilities, we saw it last year," Boston manager John Farrell said. "He's a highly touted, extremely talented young guy. The comparison will be from when we saw him for the stretch of games he was here last year and how has another year of games under his belt enabled him to make adjustments along the way."
Scott Merkin has covered the White Sox for MLB.com since 2003. Read his blog, Merk's Works, follow him on Twitter @scottmerkin, on Facebook and listen to his podcast. This story was not subject to the approval of Major League Baseball or its clubs.