Lucroy's debut behind dish key in Rox victory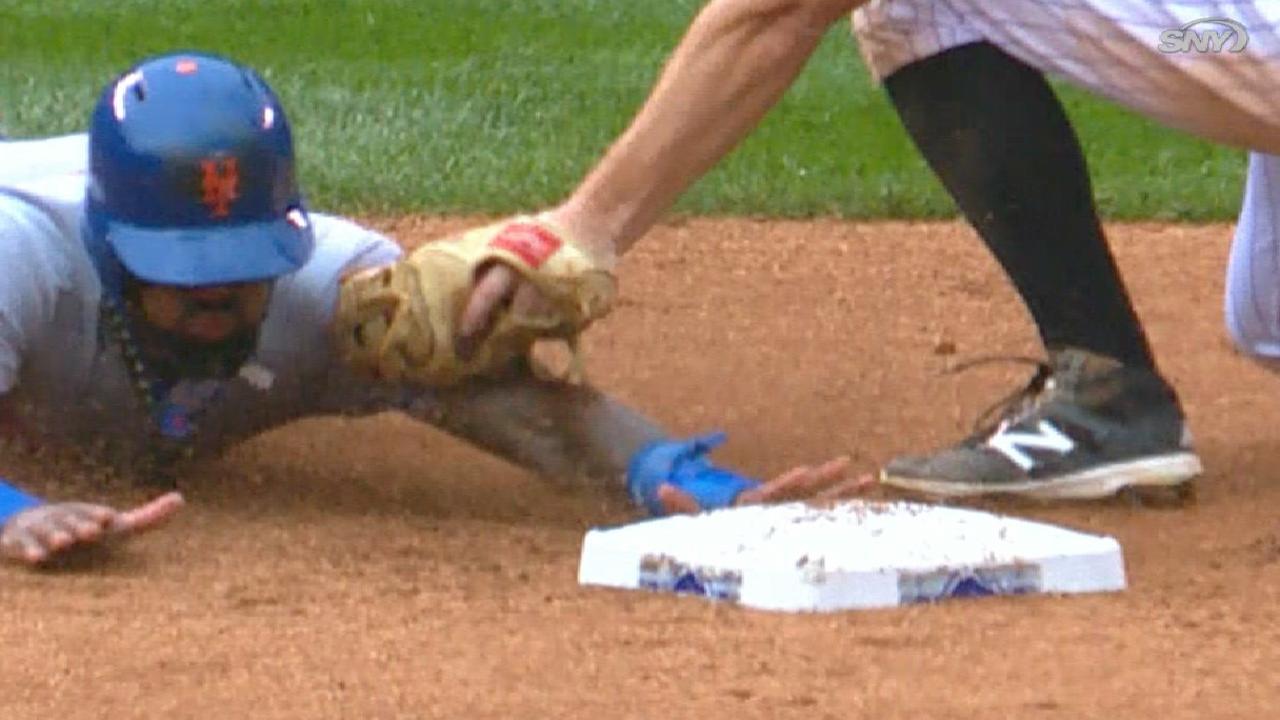 DENVER -- During Thursday afternoon's 5-4 victory over the Mets, Rockies catcher Jonathan Lucroy's new fans were soon able to understand and appreciate some of his attributes.
In the eighth, with the game tied at 4, the Mets' Jose Reyes drew a leadoff walk from Adam Ottavino, and Lucroy readied himself: "I knew he was gonna run -- they were trying to score the winning run," Lucroy said.
Lucroy caught an Ottavio pitch high to his left and rushed a one-hop throw to second baseman DJ LeMahieu. Reyes was originally called safe, but Rockies manager Bud Black challenged. The game wasn't televised in the Rockies' market, but the crowd at Coors Field was treated to every angle, until the magic frame that showed the tag was in time.
After the call was overturned, Lucroy had his MLB-leading 160th runner caught stealing since the start of the 2011 season.
"I just tried to get rid of it as fast as I could, but I have to give all the credit to DJ there -- he made a great pick and great tag," Lucroy said. "Fifty percent of throwing a guy out is having a middle infielder who knows what he's doing."
Thursday turned out to be one heck of a first impression for Lucroy, 31, a two-time All-Star acquired from the Rangers on Sunday for a player to be named. Originally with the Brewers, Lucroy returned to the National League after being traded to the Rangers last year at about this time.
The introduction to a Rockies lineup that is a big reason the team is in National League Wild Card position was delayed two days. Lucroy came down with a stomach bug just before Tuesday's first game with the Mets and was out for two days.
"It was something going around Texas," Lucroy said. "My daughter got it from the family room, and I got it from my daughter. My wife got it from me or my daughter, and I brought it here. I brought the black plague with me.
"I was like, 'I know it's not the altitude.' I'd played here before."
Finally able to play, Lucroy went 2-for-3 and took a leadoff hit-by-pitch from Hansel Robles in the ninth. He scored the winning run on Robles' bases-loaded walk to Nolan Arenado. Lucroy also ushered rookie starter German Marquez through six solid innings (three runs, six hits, five strikeouts, three walks).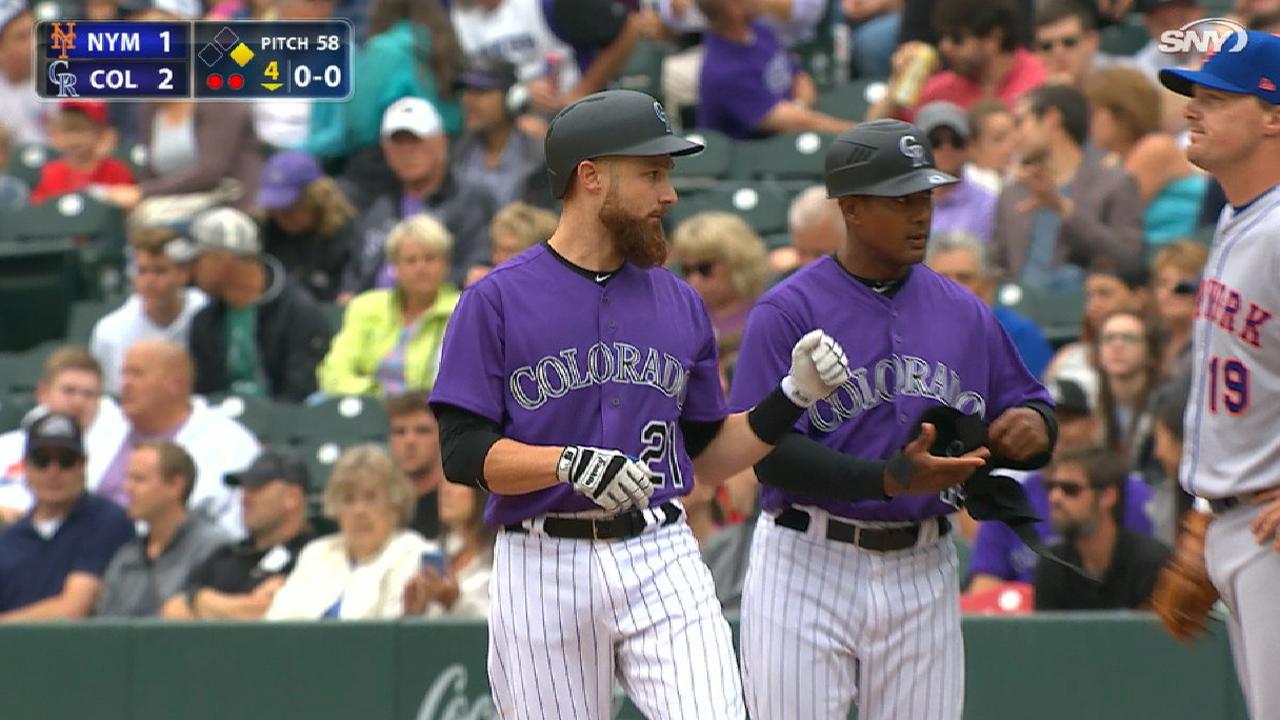 Lucroy also handled a bullpen effort that ended with closer Greg Holland (2-1) overcoming a walk and a wild pitch in a scoreless ninth.
But with the score tied and Ottavino battling iffy control -- he'd hit a batter later -- Lucroy's throw was the first payoff of the trade.
"We've talked about where this fellow has been the last four or five years when you rank the catchers," Black said. "This guy still has some productivity behind the plate."
Thomas Harding has covered the Rockies since 2000, and for MLB.com since 2002. Follow him on Twitter @harding_at_mlb, listen to podcasts and like his Facebook page. This story was not subject to the approval of Major League Baseball or its clubs.