Donaldson heats up, homers in 3rd game in row
3rd baseman slugs his 2 longest home runs of season over past 2 contests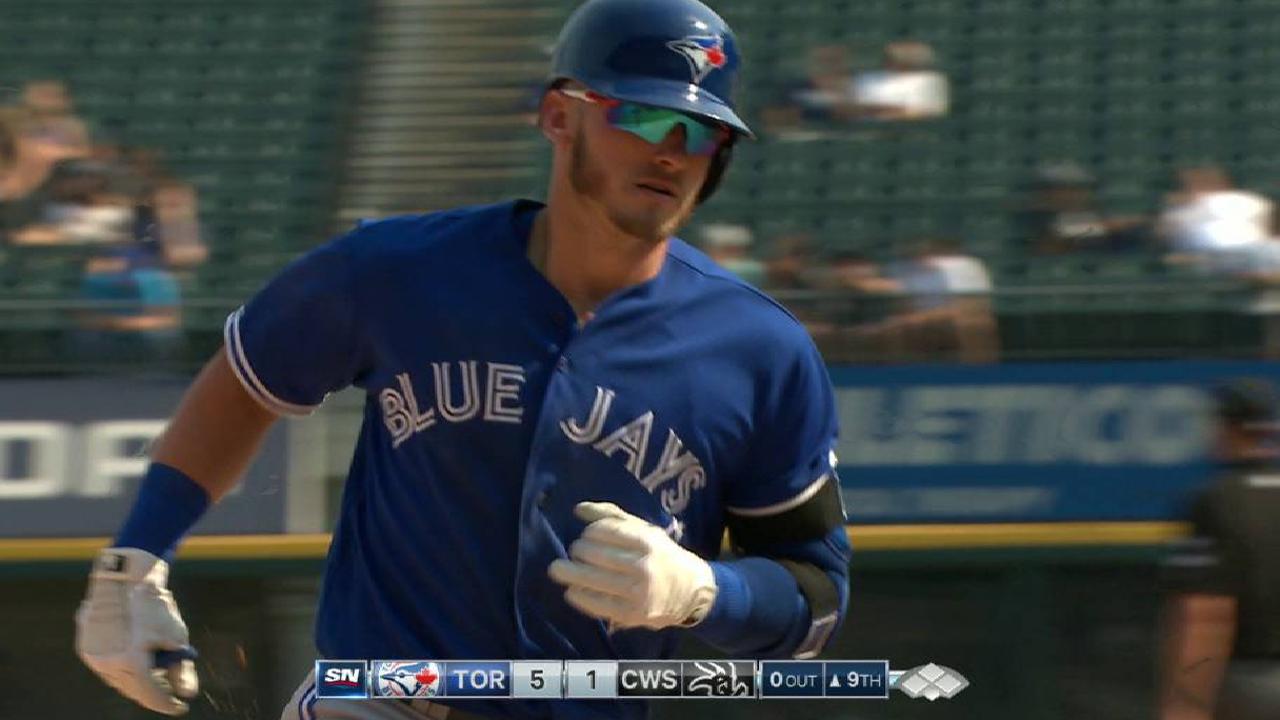 CHICAGO -- The Josh Donaldson of old showed up during the Blue Jays' first road trip of August, and after a frustrating first half, he could be in store for a big finish.
Donaldson homered for the third consecutive day during Toronto's 5-1 victory over the White Sox on Wednesday afternoon. He has four home runs over his past six games after hitting two in his previous 39. It's safe to say he's heating up.
According to Statcast™, Donaldson's solo homer in the top of the ninth was projected to travel 438 feet. His solo home run the night before was projected to travel 441 feet, which gave Donaldson his two longest homers of the season over the past two games.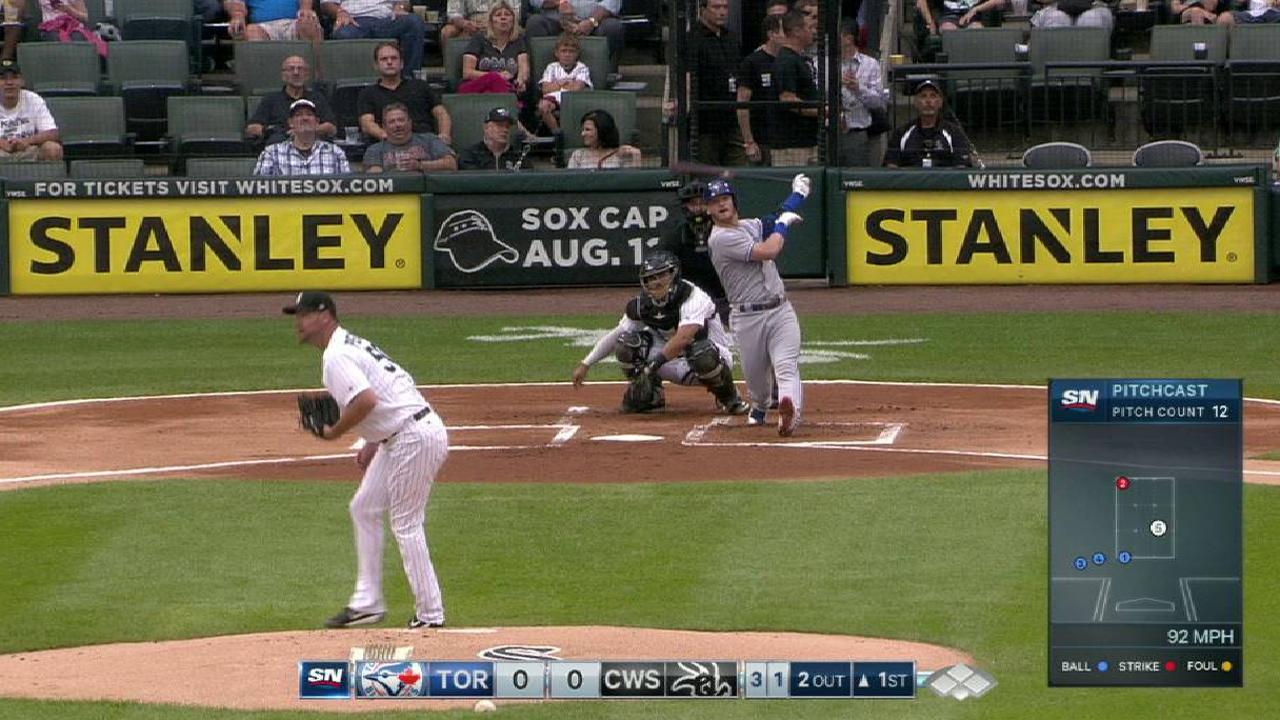 "I felt the guys were pitching me pretty tough for about two weeks straight," Donaldson said. "Not to say these guys weren't, but I was able to take advantage of a couple of mistakes that they made. In the past, I was kind of just missing those balls and fouling them back. This is the big leagues -- you don't get a lot of mistakes, so when you do, you have to make sure they count."
One move that has correlated with Donaldson's return to form at the plate was a decision to remove a face guard from his helmet during the middle of July. He started wearing it after returning from the disabled list in late May, and he used it until July 18 in Boston.
Donaldson did not tie his recent hot streak to that decision, but he did concede that he has been able to see the ball a lot better in recent days after getting rid of it. Whatever the cause, it seems to be working. Since that game in Boston, Donaldson has reached base at least once in all but one of his past 14 games.
"I felt like there was a couple of times when I had it on there, it was blocking me out of a couple of pitches," Donaldson said. "When I'd turn my head in a certain manner and wouldn't get a good look at the pitcher, I tried to make a few adjustments on it and it really wasn't working, as far as moving the flap down. So I was just like, 'To heck with it. I'll just get another helmet and go from there.'"
In Chicago, the performance was even better, with five hits in 10 at-bats, including three homers, a double, five runs scored and three walks.
Gregor Chisholm has covered the Blue Jays for MLB.com since 2011. Follow him on Twitter @gregorMLB and Facebook, and listen to his podcast. This story was not subject to the approval of Major League Baseball or its clubs.