Chen throws 'pen session; '17 return possible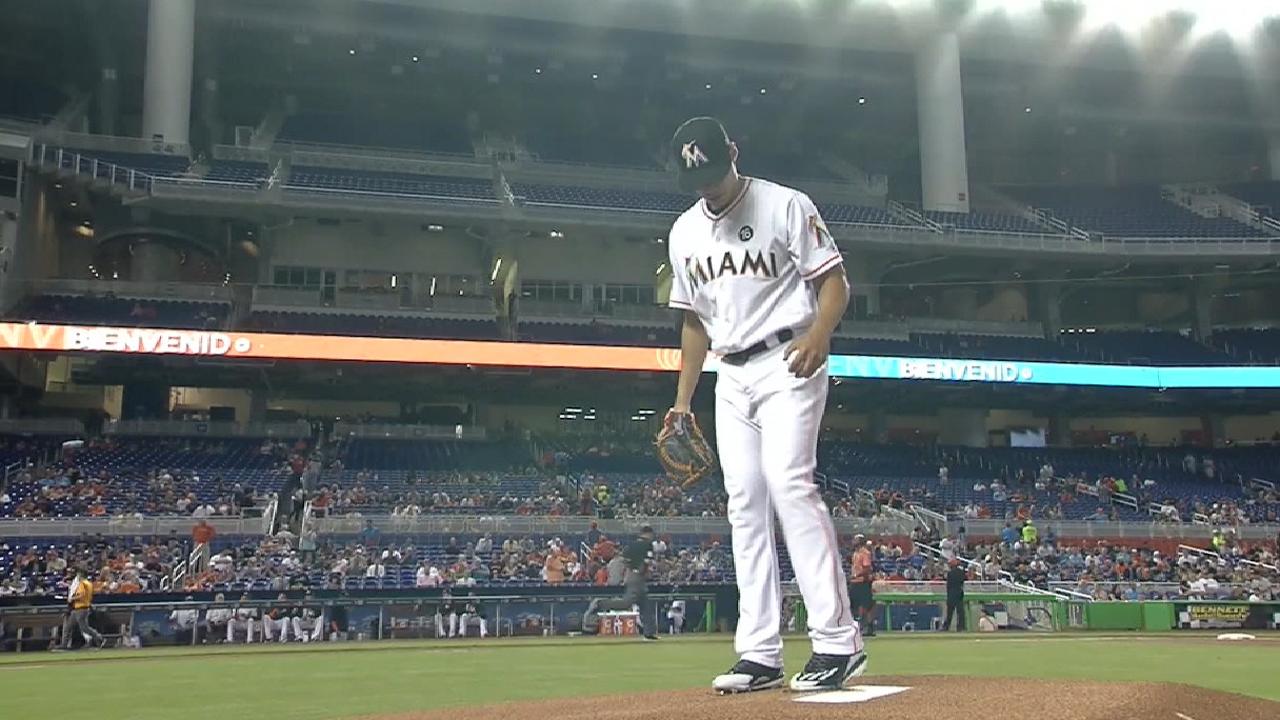 MIAMI -- There is growing optimism that Marlins left-hander Wei-Yin Chen will pitch before the end of the season. Exactly when is still up in the air, but the 32-year-old on Wednesday had a promising bullpen session, mixing in breaking pitches for the first time since landing on the disabled list May 5 with left forearm fatigue.
"We hope to get him back out there, honestly," manager Don Mattingly said. "He just threw his second 'pen today. I think he's got one more before he's ready to start pitching [against batters]. And I hope to get him out there."
Since signing with the Marlins before the 2016 season, Chen has had an injury-plagued tenure in Miami. He is 2-1 with a 4.33 ERA in five starts and 27 innings this year.
In 2016, he also missed substantial time with a similar elbow issue, and was 5-5 with a 4.96 ERA in 22 starts and 123 1/3 innings.
Chen has a partial tear in his left elbow that he and the club are trying to manage.
Foremost, the lefty said he is throwing pain-free.
"I feel fine," he said.
Chen is expected to throw off the mound again on Saturday, and perhaps he could begin facing hitters in live batting practice next week.
"So, by the time we get back off the road, he should be probably throwing live BP in there also," Mattingly said. "So realistically, he's moving to the point where you can envision seeing him on the field."
The Marlins open a three-game road trip at Atlanta on Friday, and are at the Nationals next Monday-Thursday.
"For me, I'm just trying to keep it up and do what I have to do and not have any setbacks," Chen said.
The Marlins' rotation has been hit hard by injuries this year. Edinson Volquez, Miami's Opening Day starter, is scheduled to have Tommy John surgery on Friday.
Chen isn't making any guarantees he will be back, but he's hopeful.
"Personally, I definitely hope so," Chen said. "There is nothing you can say for sure. But, yes, I hope I can do that."
Before he returns to the big leagues, the Marlins will also decide how best to ease Chen back into action. As a starter, he will gradually build up his pitch count.
In September, the Marlins can call up extra pitchers, creating scenarios where Chen could start off throwing two or three innings.
"It depends on how long we're willing to continue to let him build up," Mattingly said. "We may get to the point where we want to start him, even if it's for three innings."
Joe Frisaro has covered the Marlins for MLB.com since 2002. Follow him on Twitter @JoeFrisaro and listen to his podcast. This story was not subject to the approval of Major League Baseball or its clubs.