Kennedy elevated to CEO of Red Sox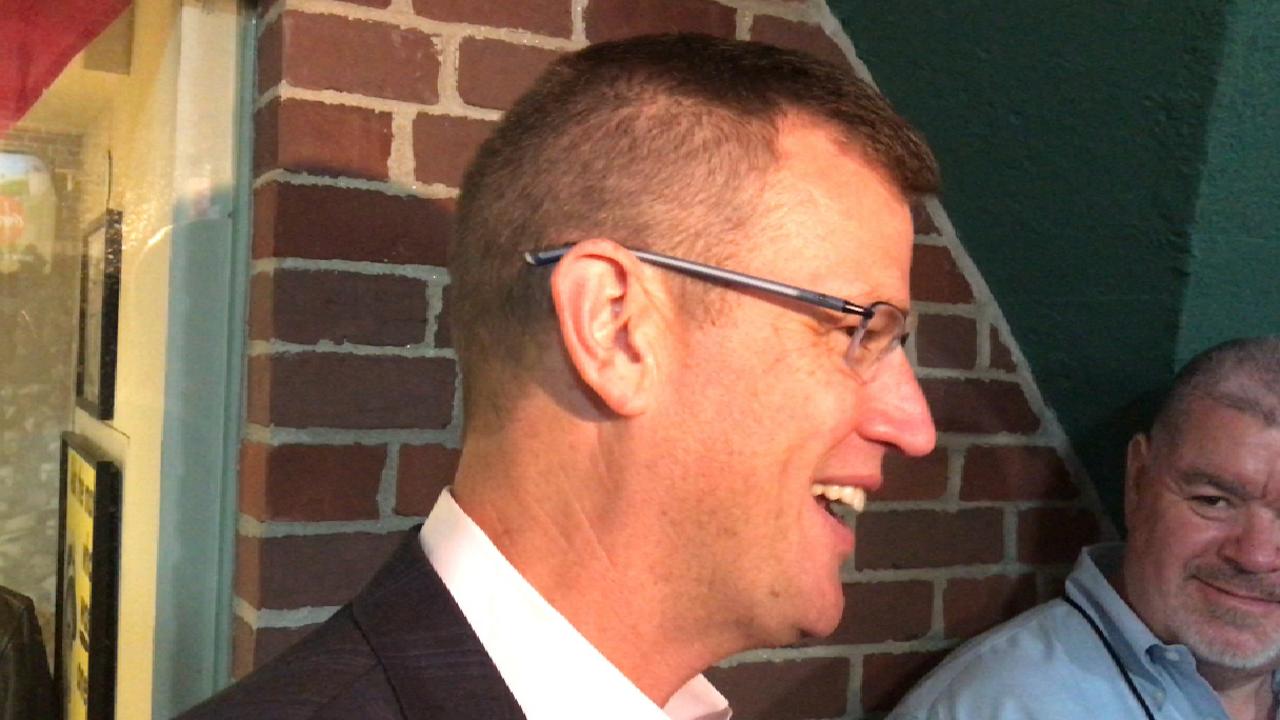 BOSTON -- Red Sox Principal Owner John Henry and Chairman Tom Werner announced Wednesday that they have agreed to a contract extension with team president Sam Kennedy, and have added to his duties the title of chief executive officer of the Red Sox and Fenway Sports Management. In his role, Kennedy will continue to report to Henry and Werner.
"It's a recognition of Tom and John's confidence in the overall front office," Kennedy said on Wednesday. "I've been here so long now that I think it's just a statement by these guys that they're very pleased with how the front office is functioning. It's a great credit to everyone on our team. We've got a great senior management team, and stability with the ownership is a good thing."
Kennedy's deal is for five years.
While Kennedy is gaining the title of CEO, he says his day-to-day job will not change exponentially.
"My job is to be accountable for the overall operation of the club and the financials and the revenues and expenses -- the boring, behind-the-scenes stuff. [President of baseball operations] Dave Dombrowski is our lead baseball operations executive and always has been and continues to be. He'll make the baseball decisions and he and I will be teammates and collaborate with ownership to make sure that he has the resources that he and the baseball ops department need."
However, Kennedy said appreciated the recognition and vote of confidence.
"It was nice of John and Tom to add the chief executive officer title to the position. I see the job as the same, but excited and renewed. It's always rewarding to be recognized.
With the extension, Kennedy confirmed that he's committed to Fenway, the Red Sox, and the city of Boston for the long haul.
"I'm from here, this is where I grew up, and my family is excited to be staying here for a long, long time. I wouldn't want to be anywhere else"
Kennedy was named 12th President of the Boston Red Sox on Oct. 16, 2015. He serves on the MLB International Committee; the BIDMC Trustee/Advisory Board and Marketing Committee; the Trinity Board of Fellows; Dana-Farber's Visiting Committee for Institute Initiatives; and the Camp Harbor View Board of Directors.
Evan Chronis is a reporter for MLB.com based in Boston. This story was not subject to the approval of Major League Baseball or its clubs.