Arenado provides Rockies with needed jolt
Third baseman's three-run homer started Colorado's offense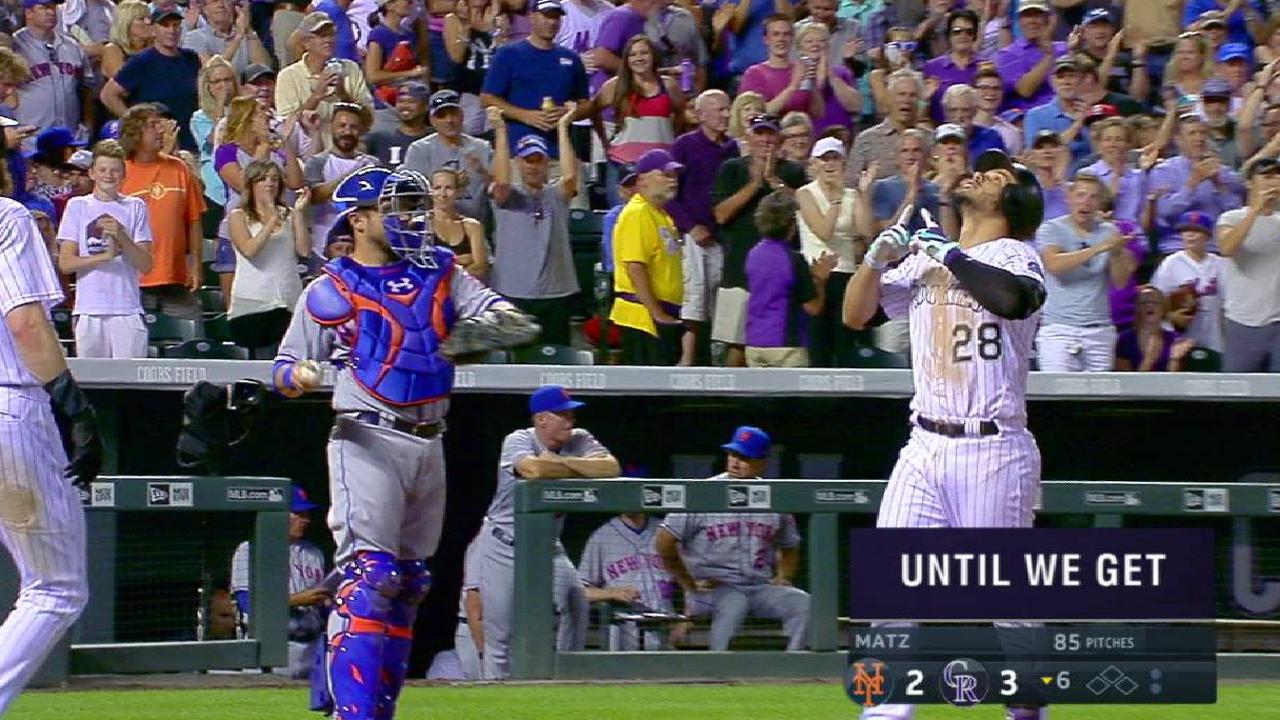 DENVER -- The Rockies didn't manage a hit until the fifth inning Tuesday, but eventually, Nolan Arenado provided the needed jolts.
Arenado hit a three-run homer off Steven Matz in the sixth, then his RBI single in the ninth gave the Rockies a 5-4, walk-off victory over the Mets at Coors Field.
"It's good to start a series like that, after an off-day," said Arenado, whose run production helped the Rockies pass the D-backs for the lead in the National League Wild Card race. "We seemed a little sluggish in the first couple of innings and couldn't get any hits going, but that's also credit to Matz.
"But at the end of the day, it's always good to win games like this when they're close."
Both hits, which lifted Arenado's Majors-leading RBI total to 95, were impressive.
The three-run shot off Matz's full-count fastball landed in a tree in the home bullpen environment for just his third opposite-field homer this season. Matz had thrown a 3-1 curveball, so Arenado willed himself not to try to pull the pitch.
"I'm not trying to hit a homer to left-center or left field here," Arenado said. "I'm just trying to see it deep, and make sure I hit it hard. I saw it well, and I stayed back"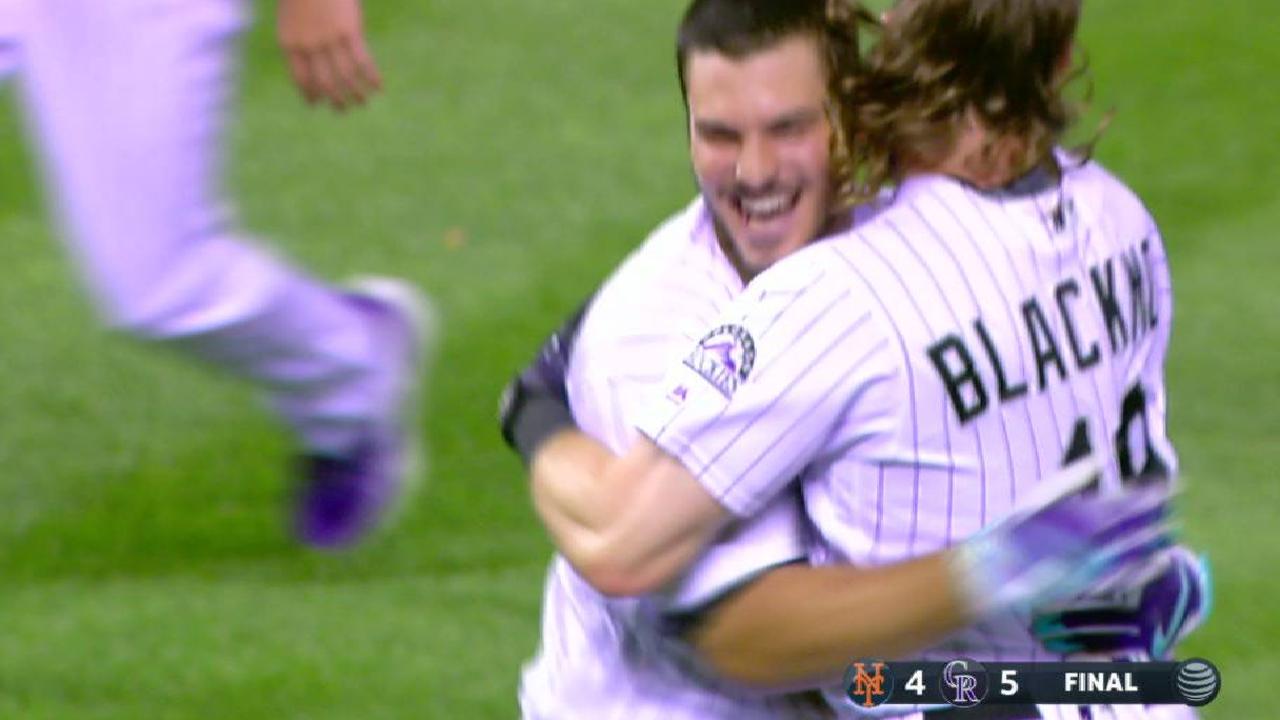 Arenado's walk-off hit came after he was late, but fouled off Hansel Robles' 95.9-mph fastball. The next pitch was 95.4 mph, but he lifted it to center.
"I was like, 'All right, shorten up,'" Arenado said. "If anything, at least hit it the other way. If I hit it the other way, at least Charlie [Blackmon] gets to third and Mark [Reynolds] is up."
Manager Bud Black said Arenado's thought process helps produce big swings.
"He's got all-field power, and there is an intent pitch to pitch what he's going to try to do," Black said.
Thomas Harding has covered the Rockies since 2000, and for MLB.com since 2002. Follow him on Twitter @harding_at_mlb and like his Facebook page. This story was not subject to the approval of Major League Baseball or its clubs.