Sims shows potential facing MLB-best Dodgers
Braves' No. 19 prospect tosses quality start, allows 3 runs in 6 innings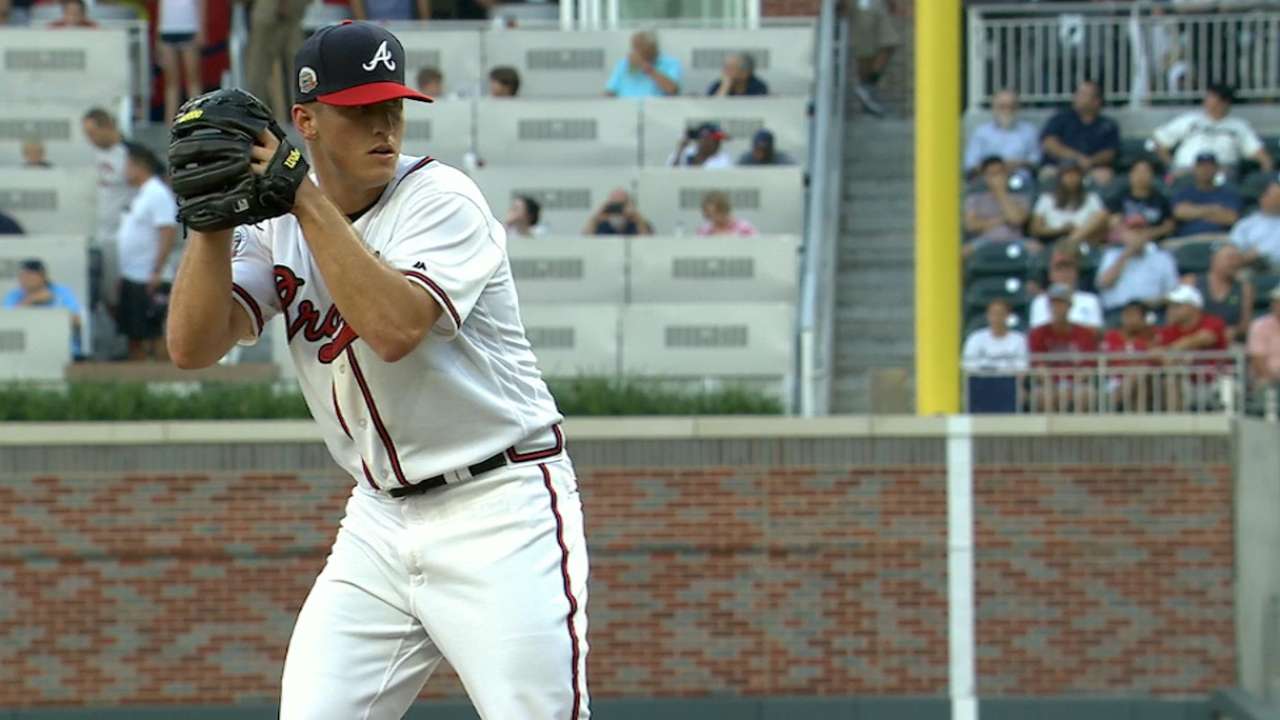 ATLANTA -- Going up against the hottest team in baseball in his Major League debut didn't seem to faze Lucas Sims, who delivered a quality start in the Braves' 3-2 loss to the Dodgers on Tuesday night at SunTrust Park.
"I tried my best to just slow it down, stay in the moment, kind of just enjoy the little things," Sims said after the game. "Putting on your uniform for the first time, lacing up your spikes, embracing the crowd walking out -- a lot of little things that I tried to soak in."
Sims, the Braves' No. 19 prospect, held the Dodgers to three runs on six hits with three strikeouts and no walks in six innings.
"I thought he did a great job," Braves manager Brian Snitker said. "From what I remember last year and watching, he's cleaned his delivery up. I like the fact that he reached back for some extra and got after it. I liked everything I saw in him tonight."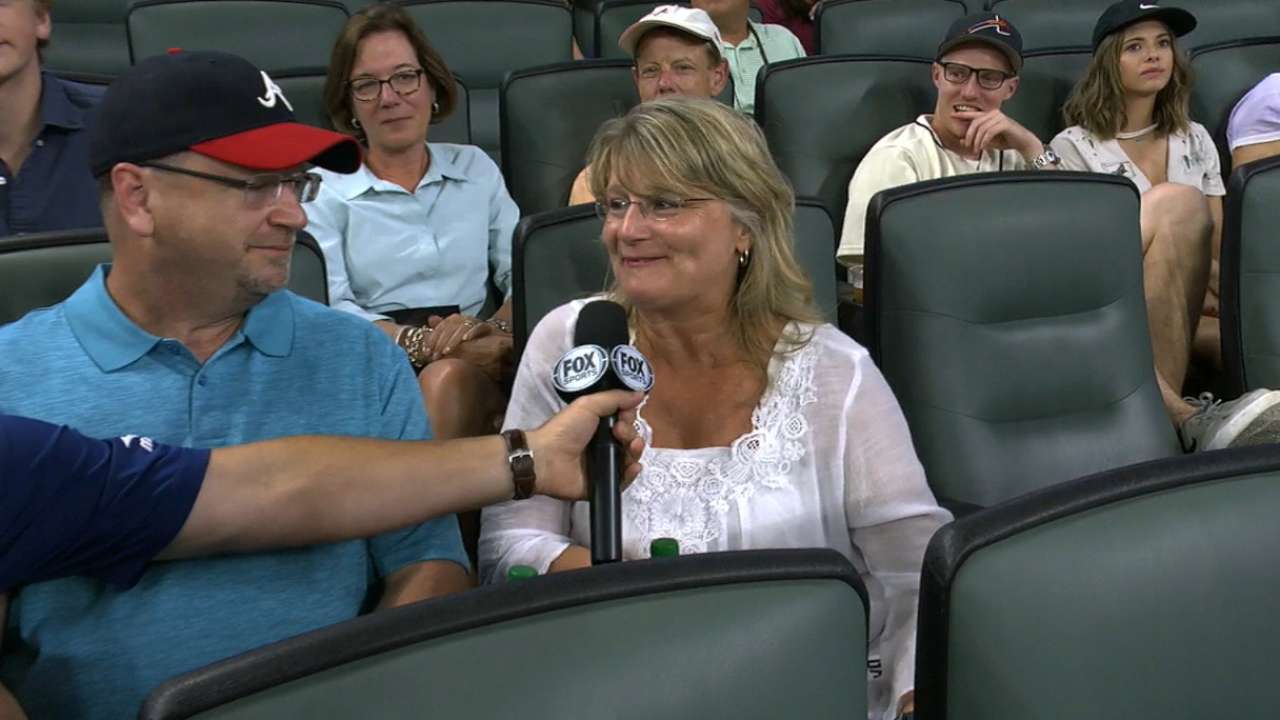 The Dodgers struck in the third inning on Chris Taylor's RBI double, and Sims gave up a solo home run to Cody Bellinger in the fourth. After the Dodgers scored a third time on an errant throw in the fifth, Sims retired Justin Turner, Bellinger and Joc Pederson on three ground-ball outs in his sixth and final inning.
"I thought it was really good to go back out there in the sixth after the fifth inning, because kids like that expend a lot of excess energy," Snitker said.
Sims threw 92 pitches, utilizing his four-seam fastball 23 times. He used his two-seam fastball and slider 22 times each while throwing his changeup 16 times. His four-seamer topped out at 94.3 mph and his curveball, which he threw nine times, dipped down to 73.3 mph.
"He did a great job executing, obviously showed the ability to throw offspeed in fastball counts, which is big," Braves catcher Tyler Flowers said. "It's kind of a sneaky fastball even though the velocity isn't real high. Definitely plays up, and having the ability to throw offspeed at different times helps even more."
Sims also showed off his glove and quick instincts when he snagged a hard line drive hit by Logan Forsythe in the fourth inning.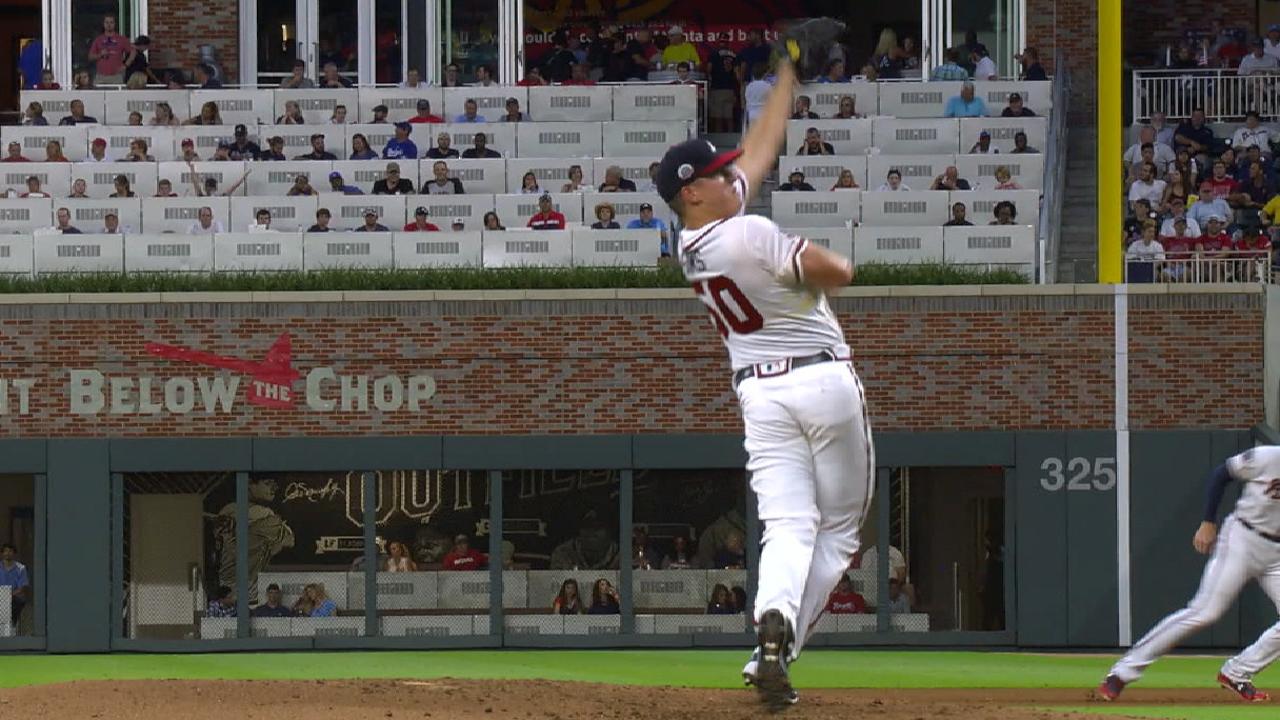 "He's a very athletic guy," Snitker said. "He's gonna hit, too."
Aimee Sachs is a contributor to MLB.com based in Atlanta. This story was not subject to the approval of Major League Baseball or its clubs.