MLB.com Columnist
Phil Rogers
D-backs' early deal for J.D. paying dividends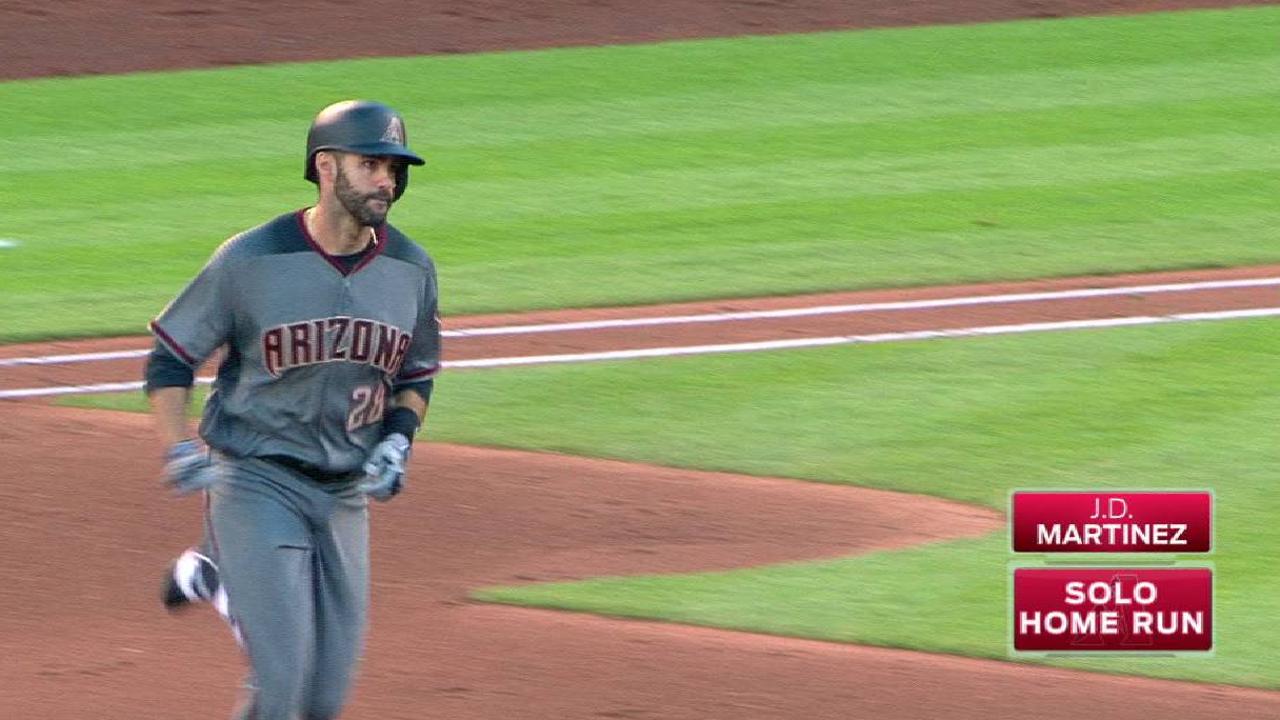 CHICAGO -- Sometimes the best Deadline deals are made before rumors start flying.
Jose Quintana was one of those for the Cubs, arriving from the White Sox in time to make a start in the first series after the All-Star break. Cubs president of baseball operations Theo Epstein thinks the D-backs made a similar trade at the outset of trade season, acquiring outfielder J.D. Martinez from the Tigers.
It addressed a pair of needs that had the potential to slow down Arizona's surprising roll toward a National League Wild Card spot.
"They've struggled a little bit against left-handed pitching, and teams weren't pitching to [Paul] Goldschmidt,'' Epstein said. "Now you've got J.D. Martinez hitting right behind Goldschmidt against lefties. You look ahead, they're going to be facing some good left-handed pitching.''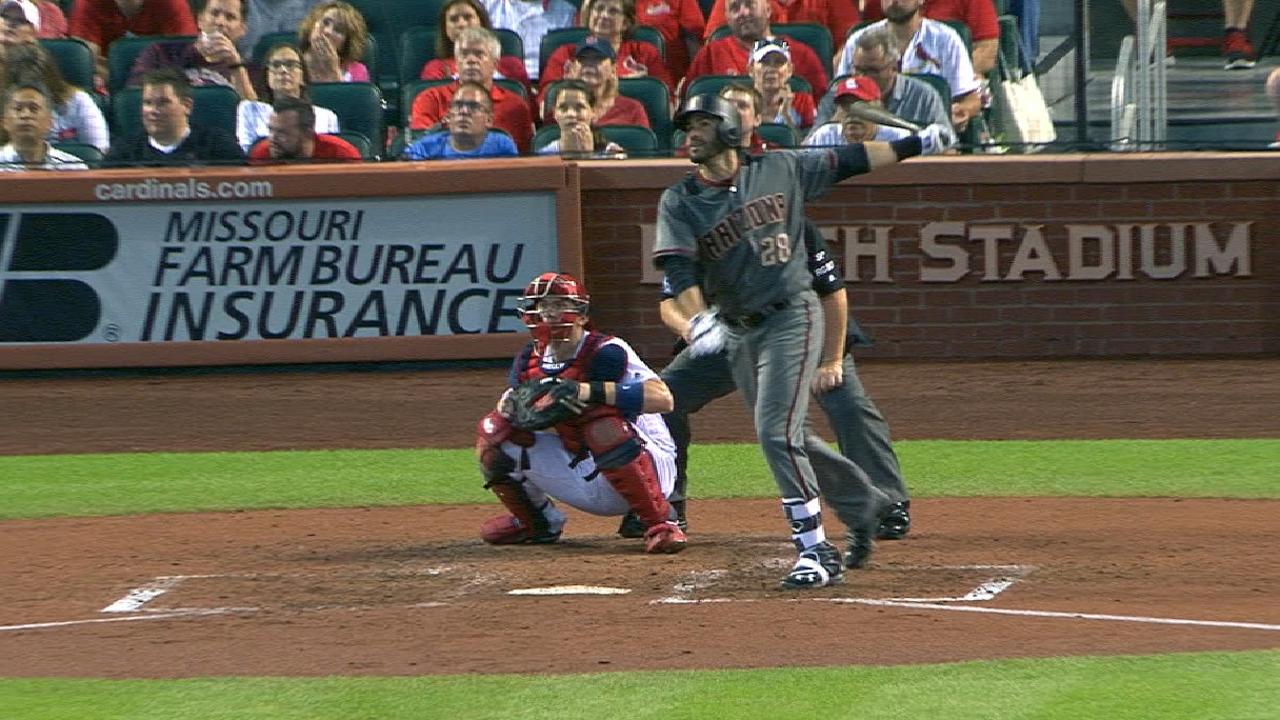 Heading into the All-Star break, the D-backs were swept by the Dodgers. Lefties Clayton Kershaw, Alex Wood and Rich Hill held them to one run on seven hits with 30 strikeouts in 21 combined innings.
Less than two weeks later, first-year general manager Mike Hazen, who had been an assistant GM under Epstein in Boston, swung a deal to bring Martinez from Detroit for three Minor League infieders.
"I'm biased, but I think their front office has done a great job this year,'' Epstein said. "It was a heck of a deal. They're a force to be reckoned with.''
Martinez agrees. He loves what he's seen from his new team.
"Young, hungry team,'' Martinez said. "I feel like we're a team that really wants to go out there and prove to everyone we should be taken seriously, that we have a good team, that we can make an impact. I feel like a lot of people are writing this team off. They want to make a big thing out of L.A., Washington, Chicago, all these teams, power teams. I feel like Arizona is a team that really wants to show everybody what it can do.''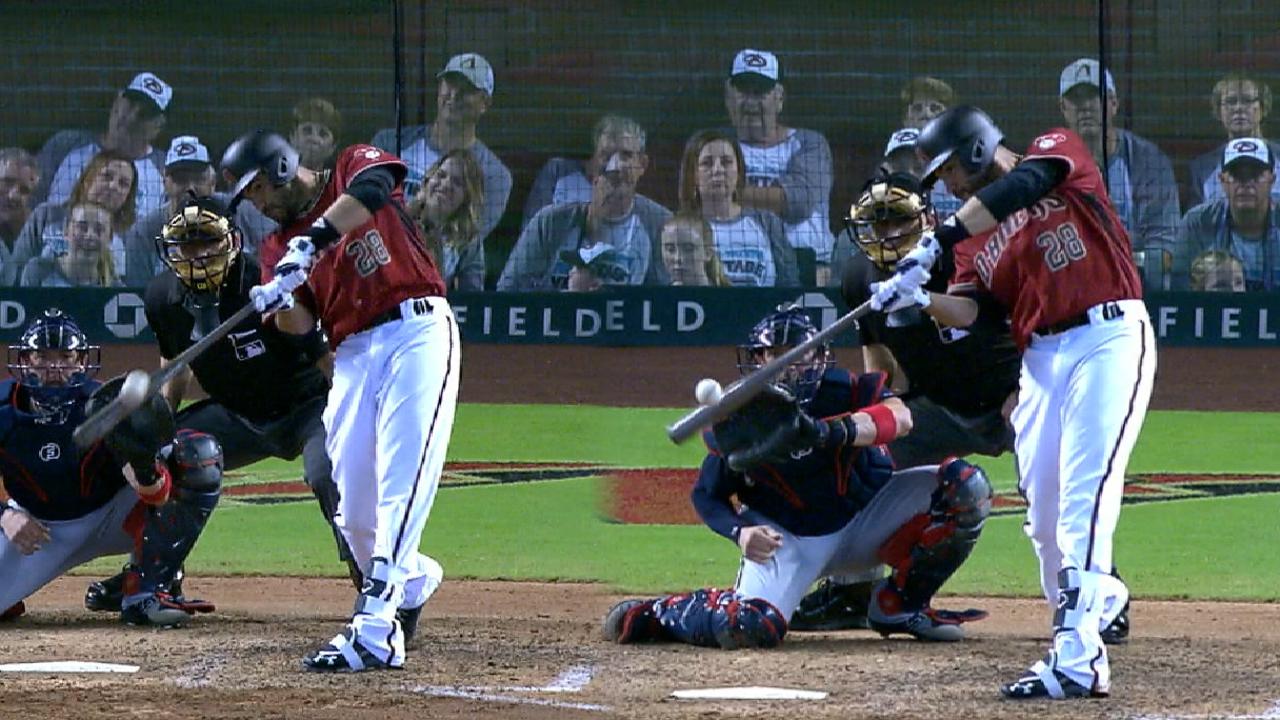 The D-backs have been a great story this season. They were 69-93 after signing Zack Greinke a year ago, which led to the firing of both manager Chip Hale and GM Dave Stewart.
Few expected them to contend for a postseason spot this season, but here they are, positioned to land one of the NL's two Wild Card spots. It's the upside that was seen but rarely discussed in Spring Training.
"I think we were all optimistic and hopeful that we had the right pieces to have something like this happen,'' manager Torey Lovullo said. "We were focused on one day at a time [in Spring Training], and I think that's worked. This was a group we felt very good about, because of the nucleus of young talent and names such as Paul Goldschmidt, A.J. Pollock, Zack Greinke, Shelby Miller. We felt like we had a lot of pieces in place that could put us in this position, and we've been working toward that every day.''
With Jake Lamb, David Peralta and Brandon Drury making significant contributions early, Arizona had winning records in each of the first three months of the season, including a 17-9 June. But after dropping eight of the first nine games in July, the club's worst skid of the season, Hazen went and acquired Martinez.
Hazen remained aggressive through the Deadline, acquiring right-hander David Hernandez for a second stint in the D-backs' bullpen and adding utility man Adam Rosales after suffering attrition in the middle infield -- Ketel Marte left the team after his mother's sudden death shortly after Chris Owings shattered his right middle finger attempting to bunt.
Martinez himself was almost a casualty. He tried to check his swing on a pitch from Cincinnati's Tim Adleman in his debut with the club on July 19 and wound up taking a 91-mph fastball off his left hand.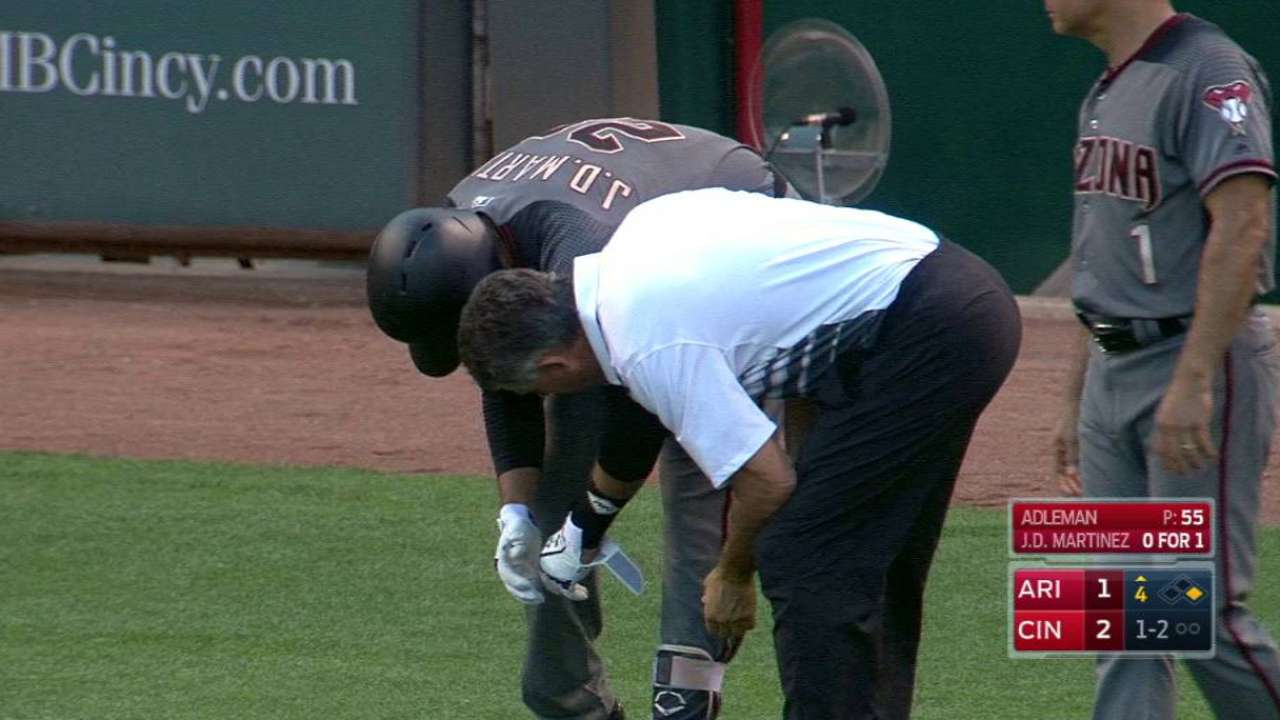 Martinez left the game and was experiencing flashbacks to late March, when a seemingly minor left foot injury put him on crutches and on the disabled list into May. It was hardly how he wanted to start this season, which will end with him entering free agency, and a second trip to the DL would have been tough to take, especially after just joining Arizona.
"It was definitely scary,'' Martinez said. "That's the last thing you want.''
Martinez breathed a sigh of relief when X-rays came back negative, and he was back in Arizona's lineup three days later. He's been crushing the ball ever since, with five home runs and 12 RBIs in his first nine games with the D-backs.
"He singlehandedly has won us some baseball games,'' Lovullo said. "He's hit home runs that have impacted games. Our front office is one of the best in the game at improving the team in any area at any time. It was obviously a Trade Deadline maneuver that was done early for a reason, and he's helped the team in a big way.''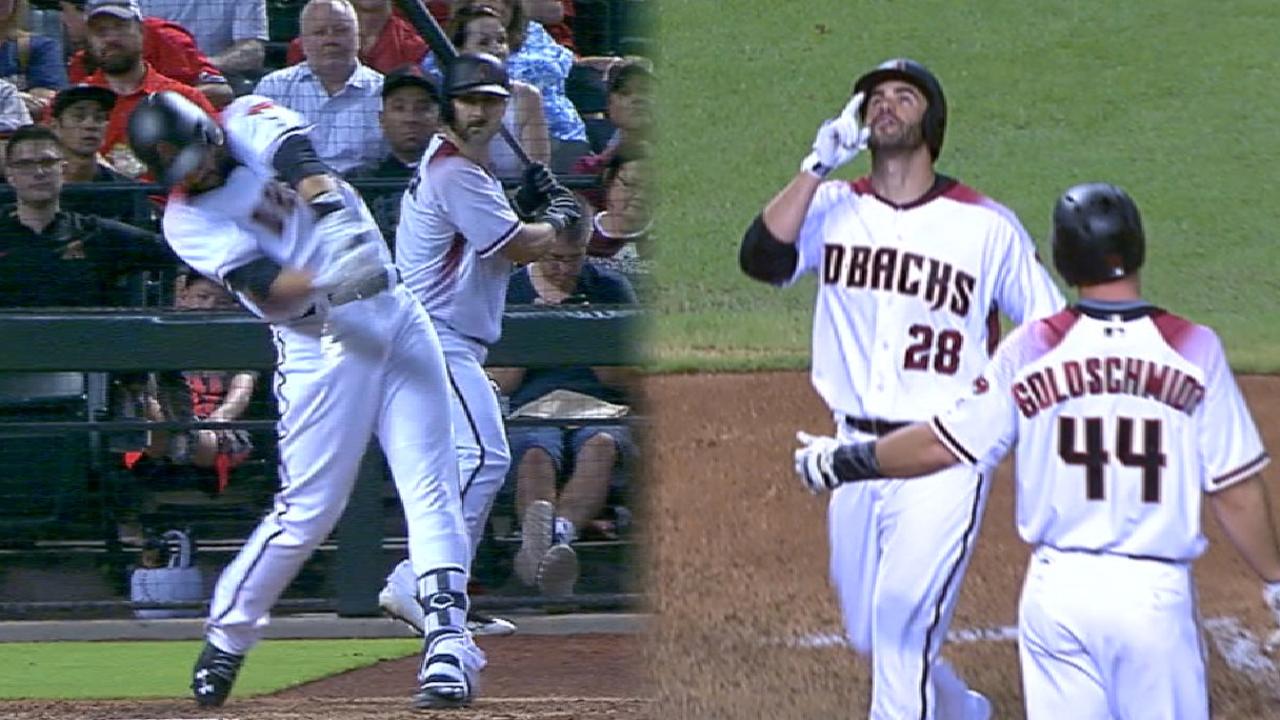 Martinez would have generated a ton of rumors if he had remained on the market until Monday's non-waiver Trade Deadline. He doesn't mind the relative lack of attention.
"I guess it was better, just because it got over with,'' Martinez said. "I didn't have to worry about it, hearing about it all day, for weeks.''
Better for him to focus on helping the D-backs finish off a great season.
Phil Rogers is a columnist for MLB.com. This story was not subject to the approval of Major League Baseball or its clubs.