MLB.com Columnist
Alyson Footer
Red Sox, Yankees flip-flop in Power Rankings
Surging Nationals edge banged-up Astros for No. 2 spot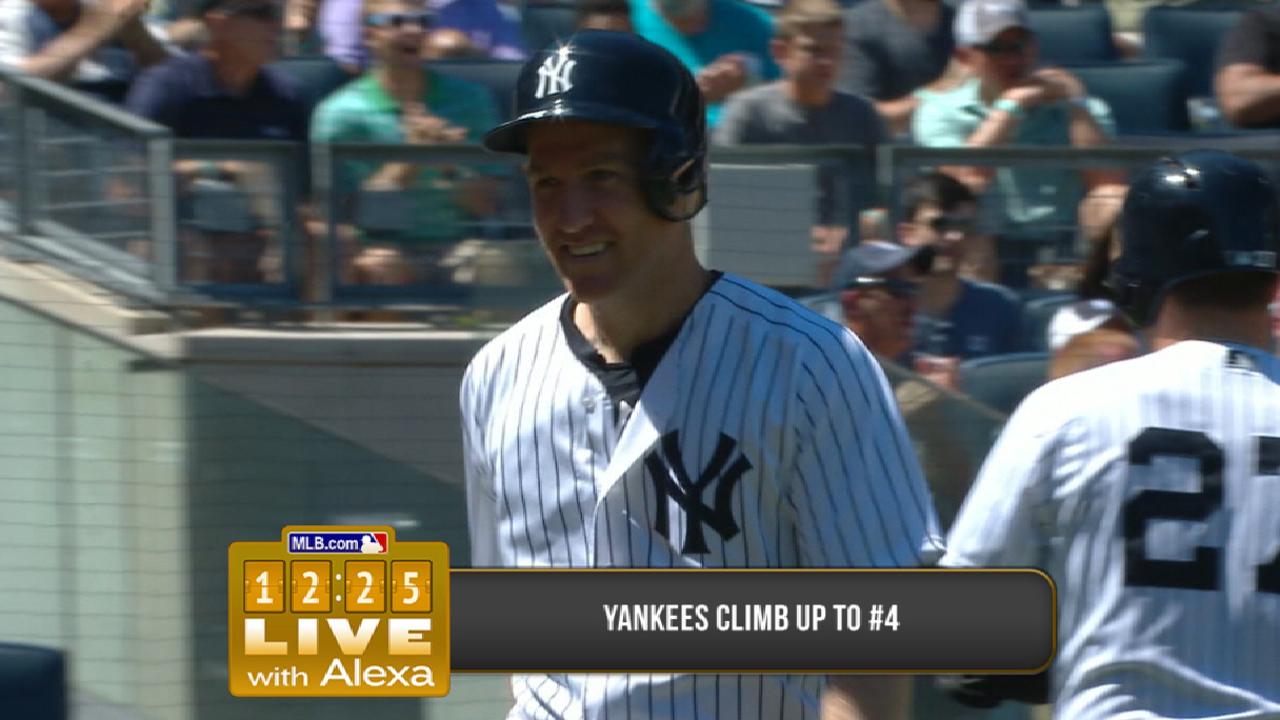 This week's Power Rankings feature the same top three teams as they were last week, but Nos. 2 and 3, which have been interchangeable from week to week, were virtually tied this time.
The Nationals and the Astros have exchanged places in the slots just below the No. 1 Dodgers, but this week, the tiebreaker goes to the Nationals, mainly because they made more aggressive moves at the non-waiver Trade Deadline to shore up their area of weakness: the bullpen.
Also, the Astros, who acquired lefty Francisco Liriano from the Blue Jays on Monday, are still having injury issues, with Lance McCullers Jr. being the latest to go on the DL on Monday with a sore back.
Biggest jump: The Yankees jumped five spots, from No. 9 to No. 4. They're 12-6 since the All-Star break and did quite a bit before the Trade Deadline to strengthen their roster. Aaron Judge is still not back to hitting like he did in the first half -- though he did homer Monday -- but with so many other areas clicking well, a slip offensively for Judge (.158 with 25 strikeouts over 16 games prior to Monday) and Matt Holliday (.136 since returning from the DL) isn't so terrible.
Biggest drop: The Red Sox, No. 4 last week, are No. 9 now. Boston has lost three series in a row, dropping two of three to the Angels, Mariners and Royals. They won the opener against the Indians on Monday, and they end the homestand with a four-game set with the rebuilding White Sox. It may be a good opportunity to get back on track.
Power Rankings Top 5
1. Dodgers (1 last week)
They didn't need to add Yu Darvish to maintain their mark as the best team in baseball; that was established quite a while ago when they tore through their schedule and ended up with a double-digit lead in a division race that was supposed to be tighter than it is. The Dodgers have won 19 of 21 games and are a staggering 43 games above .500. And they just added one of the premier pitchers in baseball to their rotation. They're on pace for 114 wins, but they just may exceed that.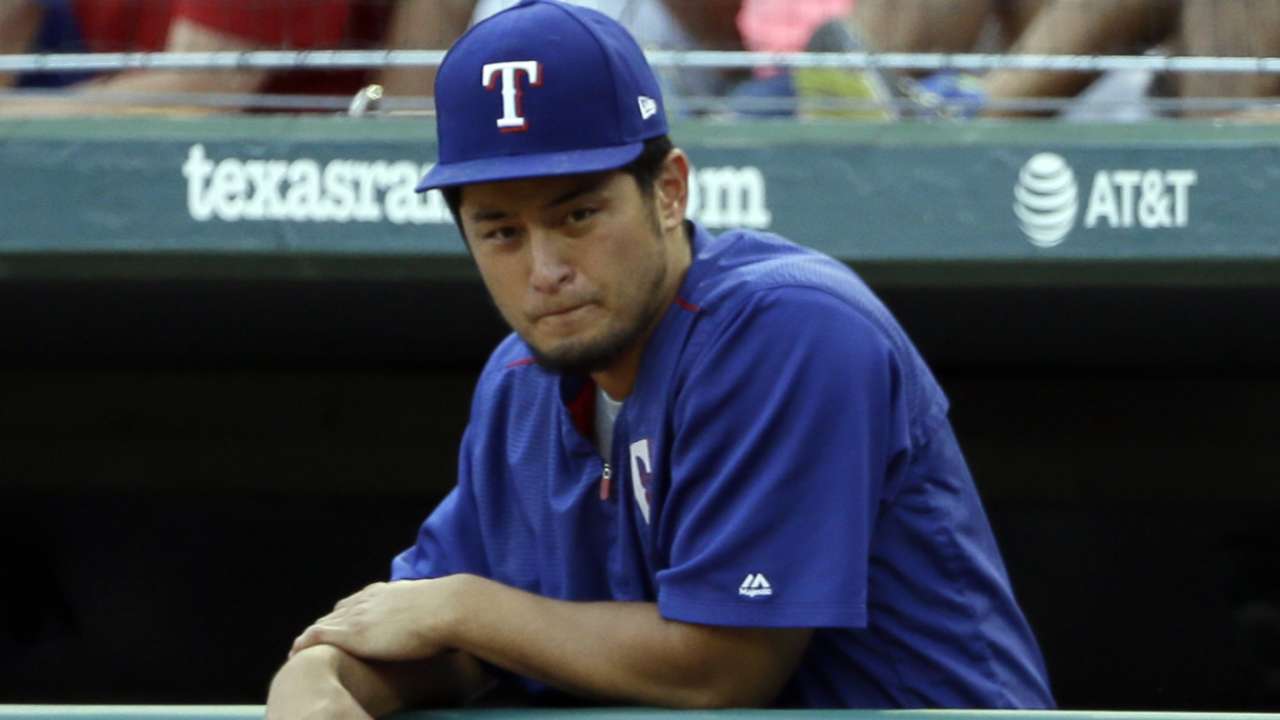 2. Nationals (3)
The Nationals are on a nice run, winning nine of their past 11 road games, including a 1-0 win over the Marlins behind a one-hit, eight-inning effort by Gio Gonzalez, who took a no-hitter into the ninth inning. The Nationals have hit 21 homers and scored 62 runs over those 11 road contests. Bryce Harper has an 11-game road hitting streak, during which he's 20-for-45 (.444 average) with seven homers and 15 RBIs.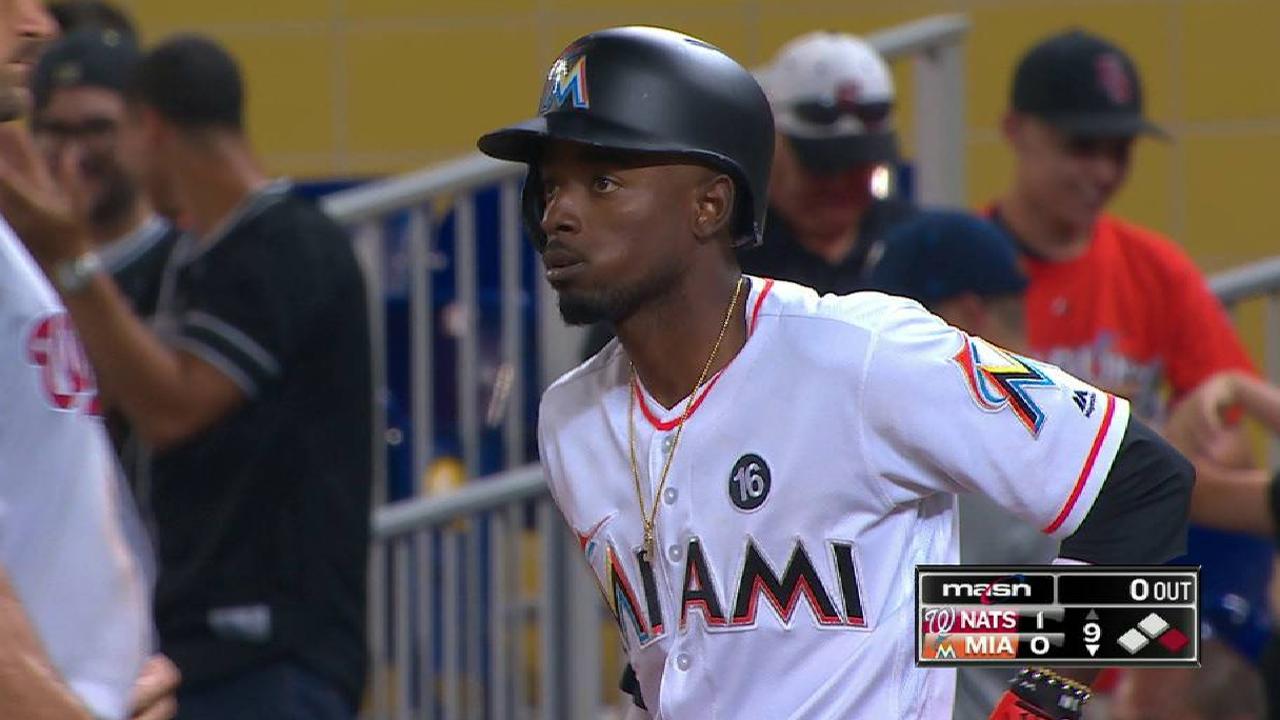 3. Astros (2)
The American League West is firmly in their grasp, and it's highly unlikely anything could threaten it -- no matter how many more players get hurt. Still, the Astros so far aren't the team they were in the first half. They're 9-7 since the All-Star break, and it's doubtful acquiring Liriano is going to move the needle much. But there's plenty to be optimistic about. Jose Altuve hit better than .500 for the month of July and is a favorite for AL MVP. And Derek Fisher, no longer blocked by the traded Nori Aoki, should see regular playing time and could be a nice addition to an already potent lineup.
4. Yankees (9)
The Yankees had a brutal stretch before the All-Star break, but after a 9-2 run, they seem to be, at least for now, back where they started. They've gained four games on the Red Sox over the 10-day span, leapfrogging Boston for first place. They also worked the Trade Deadline to their advantage, adding Todd Frazier, David Robertson, Tommy Kahnle, Jaime Garcia and, the grand prize minutes before the Deadline arrived, Sonny Gray. It's too early to effectively say who won the Trade Deadline, but it's leaning in the favor of the Yankees at this point.
5. Cubs (5)
The Cubs' bullpen has a 1.44 ERA over their past eight games, which can partly explain their 8-2 mark over their past 10. The Cubs shored up their rotation with Jose Quintana, their bullpen with Justin Wilson and backup catching situation with Alex Avila. Since acquiring the lefty Quintana on July 13, the Cubs are 13-3 and have built a 2 1/2-game lead over the Brewers for first place in the National League Central.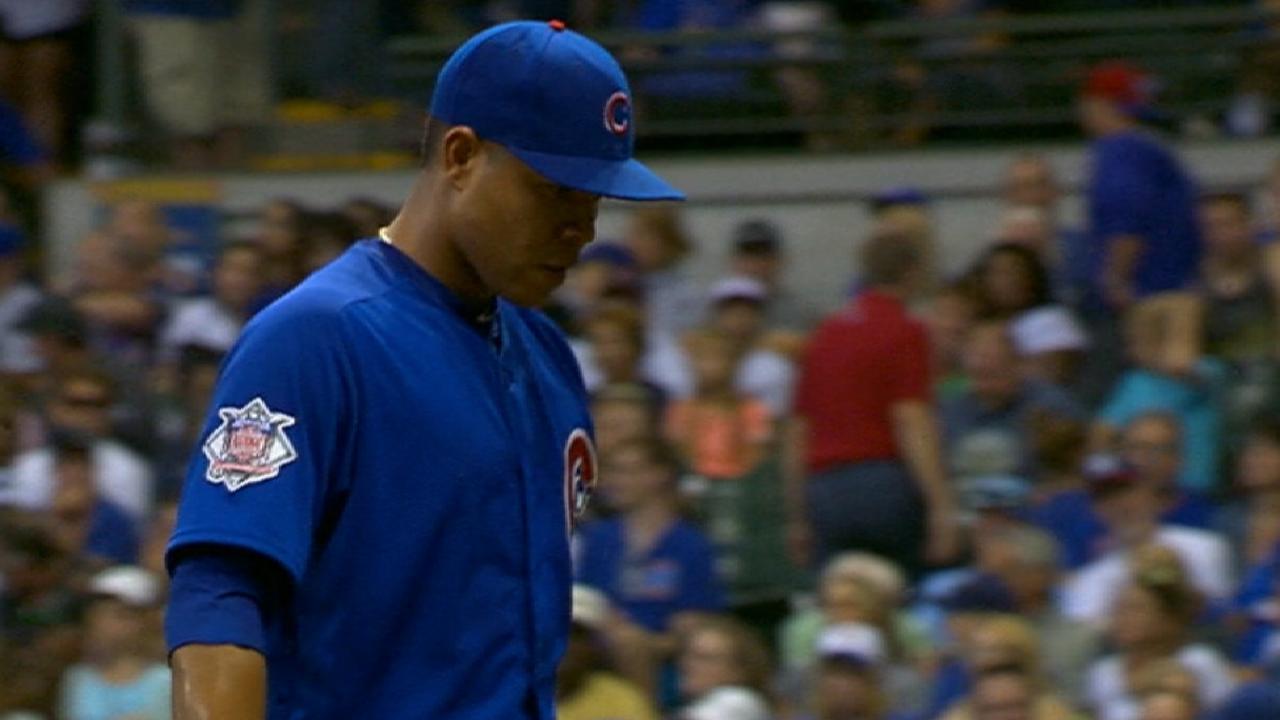 The rest of the Top 20:
6. Rockies (7)
7. Diamondbacks (8)
8. Indians (6)
9. Red Sox (4)
10. Royals (11)
11. Rays (12)
12. Brewers (10)
13. Mariners (15)
14. Cardinals (17)
15. Pirates (13)
16. Orioles (19)
17. Angels (20)
18. Twins (14)
19. Rangers (16)
20. Marlins (NR)
Alyson Footer is a national correspondent for MLB.com. Follow her on Twitter @alysonfooter. This story was not subject to the approval of Major League Baseball or its clubs.