Deadline moves don't change team's focus
Darvish, Lucroy, Jeffress dealt as Rangers restock farm system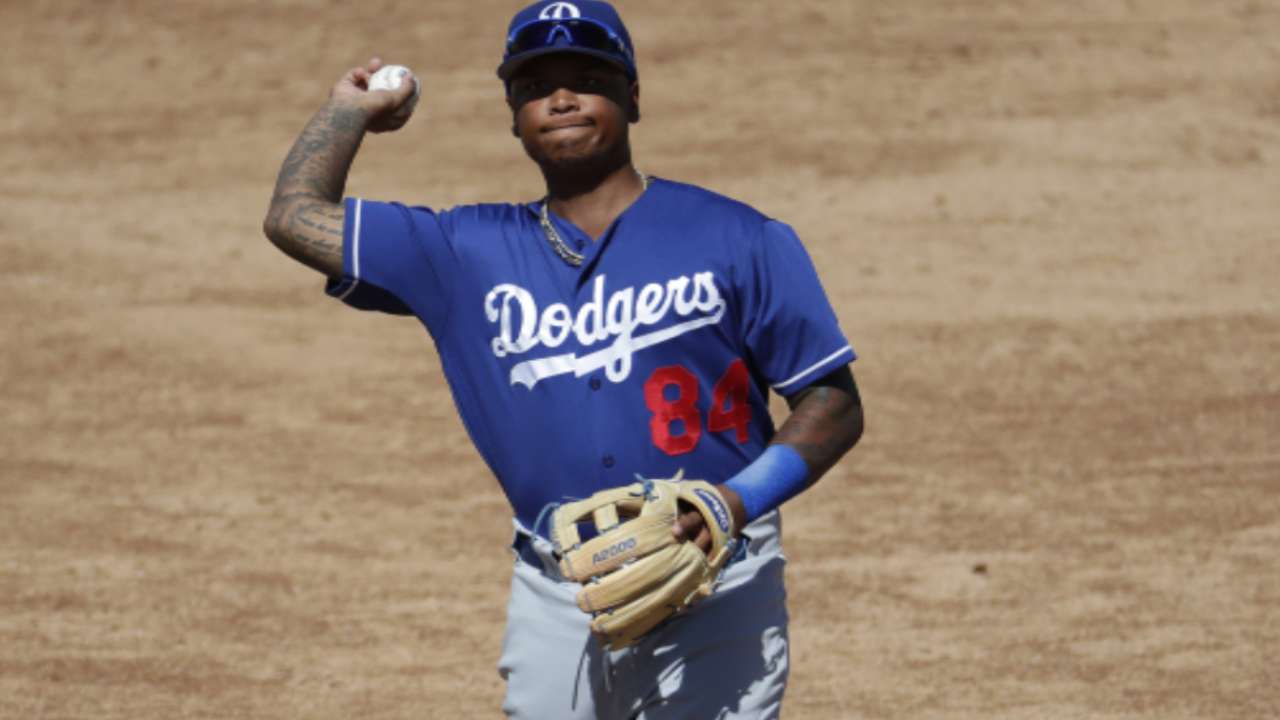 ARLINGTON -- Just hours after Adrian Beltre collected his 3,000th hit on Sunday, the team went out together for a celebration. On the way there, catcher Jonathan Lucroy found out he'd been traded to the Rockies.
On Monday, two more Rangers were dealt: reliever Jeremy Jeffress, and the big story of the day, Yu Darvish. In a flurry of moves, the Rangers have traded away three key contributors to last season's division title run.
"We wished three of our teammates good luck in the next portion of their careers," Rangers manager Jeff Banister said. "One that is truly significant to this organization and two that helped this organization in 2016."
All of a sudden, Texas' ace is gone, as is an All-Star catcher.
"In the clubhouse, we didn't want it to happen, because we still believe in this team," Beltre said. "We know we have the pieces to compete and hopefully grab a spot in the Wild Card. At the same time, Yu was probably the best pitcher we had for five years. Him and Cole [Hamels] have been our aces. Disappointed in the trade. But we still believe in the team we have right here."
In return for Darvish, Lucroy and Jeffress, the Rangers received a glut of Minor League talent. They acquired infielder/outfielder Willie Calhoun, right-hander A.J. Alexy and infielder Brendon Davis from the Dodgers for Darvish, right-hander Tayler Scott from Milwaukee for Jeffress and a player to be named for Lucroy.
The Rangers viewed this as an opportunity to restock their farm system, albeit with the potential effect it could have on Texas' chances this year to win.
"At the upper levels, we certainly have some players, but not where we want to be and where we will be very quickly," Rangers GM Jon Daniels said. "And when you have the kind of people and systems that our development and scouting systems have, I'm pretty confident that that will look very different very quickly."
They also recalled right-handers Nick Martinez and Clayton Blackburn, and outfielder Ryan Rua to help fill out the 25-man roster.
"I know Darvish has been our ace for the past couple of years," Rua said. "You can't do anything about it now, just try to go out there and keep playing the same way you've been playing individually and as a team. You work for one solid goal, and that's to put more runs up than the other team and find a way to win."
In Lucroy's absence, Robinson Chirinos will likely assume full-time catching duties. Brett Nicholas will also see an increase in playing time.
It's a drastic change for a team that has been known for acquiring big-name talent at the Trade Deadline recently instead of dealing it. But, Banister said, it doesn't change the team's mission this year, no matter how the odds look.
"When I first took over ... the whole mantra that there is nothing that is going to force us to call a 20-second timeout or throw in the towel or raise the flag or quit in any shape, form or fashion," Banister said. "That's the beauty of sport. People on the outside like to play it on paper, we like to play it on the dirt and grass. It'll be challenging, but I think this group of men are up to that challenge, whatever that is."
Sam Butler is a reporter for MLB.com. This story was not subject to the approval of Major League Baseball or its clubs.