Sucre pitches in to help rest bullpen
Rays' catcher takes mound in eighth inning vs. Astros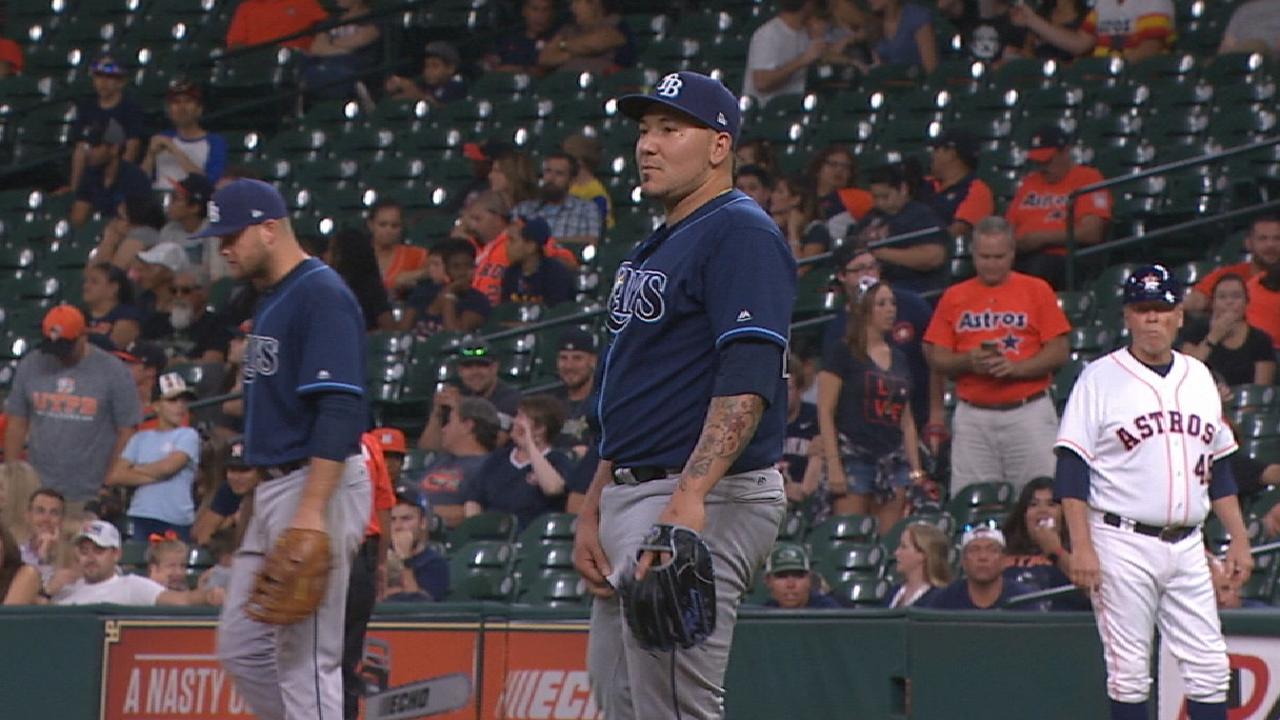 HOUSTON -- Jesus Sucre took one for the team during Monday night's 14-7 loss to the Astros.
With the Rays trailing, 11-6, in the eighth inning, the Rays' backup catcher took the mound to pick up a worn-down bullpen.
"Kidding aside, very appreciative, I mean that's not an easy thing to do, go out there and throw strikes," Rays manager Kevin Cash said. "He saved us from having a reliever pitch."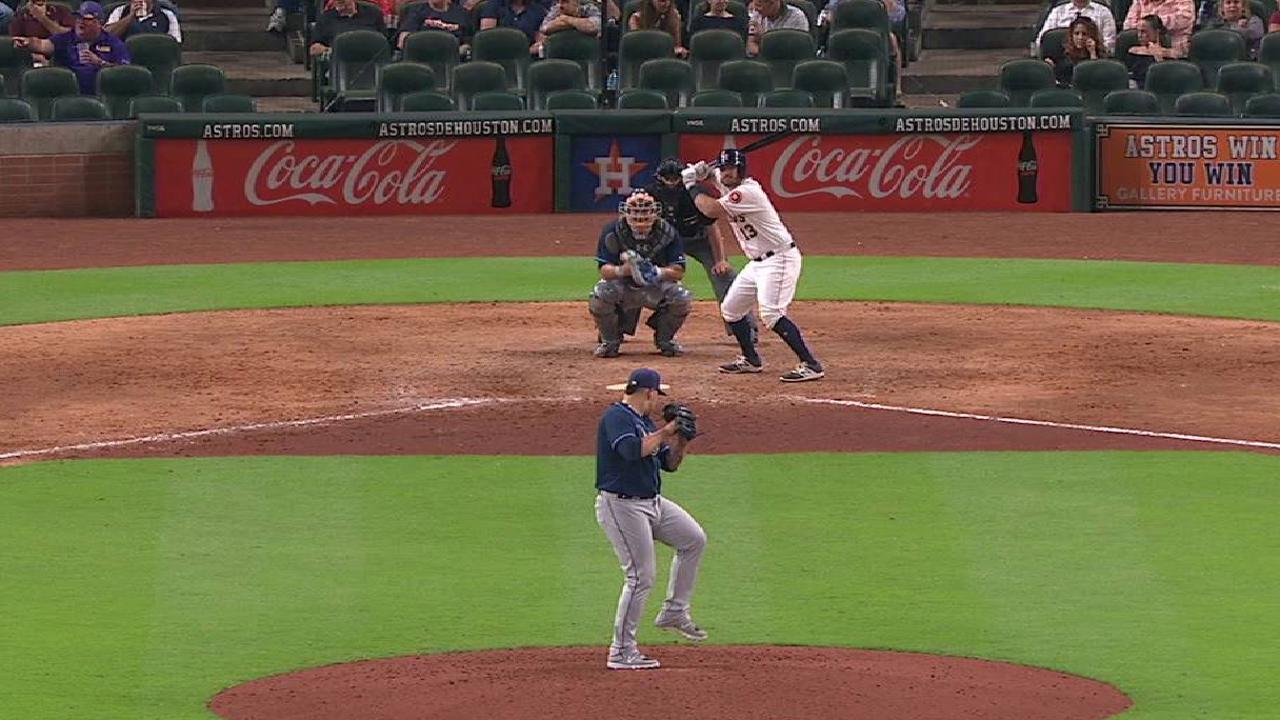 After retiring Evan Gattis on a lineout to shortstop, Sucre walked Carlos Beltran and Alex Bregman before balking the runners to second and third.
Tyler White then hit a sacrifice fly to score Beltran, and Jake Marisnick doubled home Bregman before Derek Fisher followed suit to score Marisnick. Sucre finished off his outing by retiring A.J. Reed for the third out.
Sucre's final line: One inning pitched, three runs on two hits and two walks. He will take a 27.00 ERA into his next outing -- if that outing ever comes.
"Wilson [catcher Ramos] kept asking for a slider," said Sucre with a smile. "I don't have a slider."
Monday night's outing was not Sucre's first time pitching in the Major Leagues. During the 2015 season, he pitched twice for the Mariners, allowing three runs on six hits and no walks, good for a 13.50 ERA.
Worth noting
After the game, right-hander Chase Whitley was optioned to Triple-A Durham and the Rays recalled right-hander Ryne Stanek.
Whitley was 2-1 with a 3.45 ERA in 30 games this season. Stanek appeared in 11 games for the Rays earlier this season, posting a 5.59 ERA without a decision.
Bill Chastain has covered the Rays for MLB.com since 2005. This story was not subject to the approval of Major League Baseball or its clubs.