MLB.com Columnist
Bill Ladson
Raines 'on cloud' in advance of HOF induction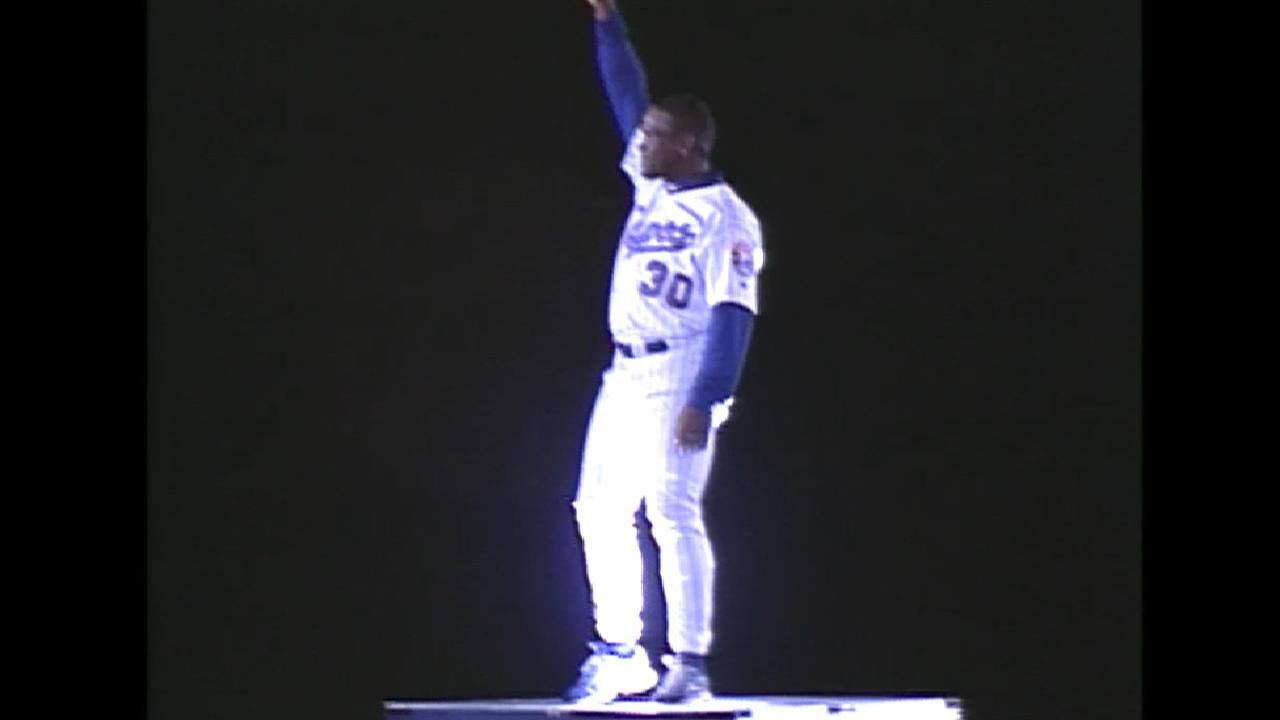 Tim Raines was pleased to learn that four buses full of fans from Montreal will be traveling to Cooperstown, N.Y., to watch him get inducted into the Baseball Hall of Fame on Sunday.
Raines said the Montreal fans played a role in him becoming a great player.
"Montreal was the biggest part of my career," Raines said in a conference call. "I mean, it's where I started, it's where I grew up as a Major League player. It's where I lived for 12 years. I'm looking forward to seeing the fans."
Even though there hasn't been a professional baseball team in Montreal since 2004, Raines will never be forgotten, and for good reason. He was one of the best leadoff men to put on a baseball uniform.
Raines will become the third player -- Gary Carter and Andre Dawson are the others -- inducted with an Expos cap on his plaque, having spent 13 of his 23 seasons in the Major Leagues with Montreal while making seven All-Star appearances, winning an All-Star MVP in 1987 -- his game-winning triple helped the National League edge the American League, 2-0 -- and capturing four straight stolen-base titles from 1981-84.
MLB Network's exclusive live coverage of the 2017 Hall of Fame Induction Ceremony -- simulcast live on MLB.com -- will begin with MLB Tonight on Sunday at noon ET, followed by the ceremony at 1:30 p.m. Prior to Sunday's live coverage, MLB Network will televise the 2017 Hall of Fame Awards Presentation at 11 a.m., featuring Rachel Robinson (Buck O'Neil Lifetime Achievement Award), Claire Smith (the J.G. Taylor Spink Award for writers) and the posthumous honoring of Bill King (Ford C. Frick Award for broadcasters). The presentation will also commemorate the 25th anniversary of the release of the film "A League of Their Own."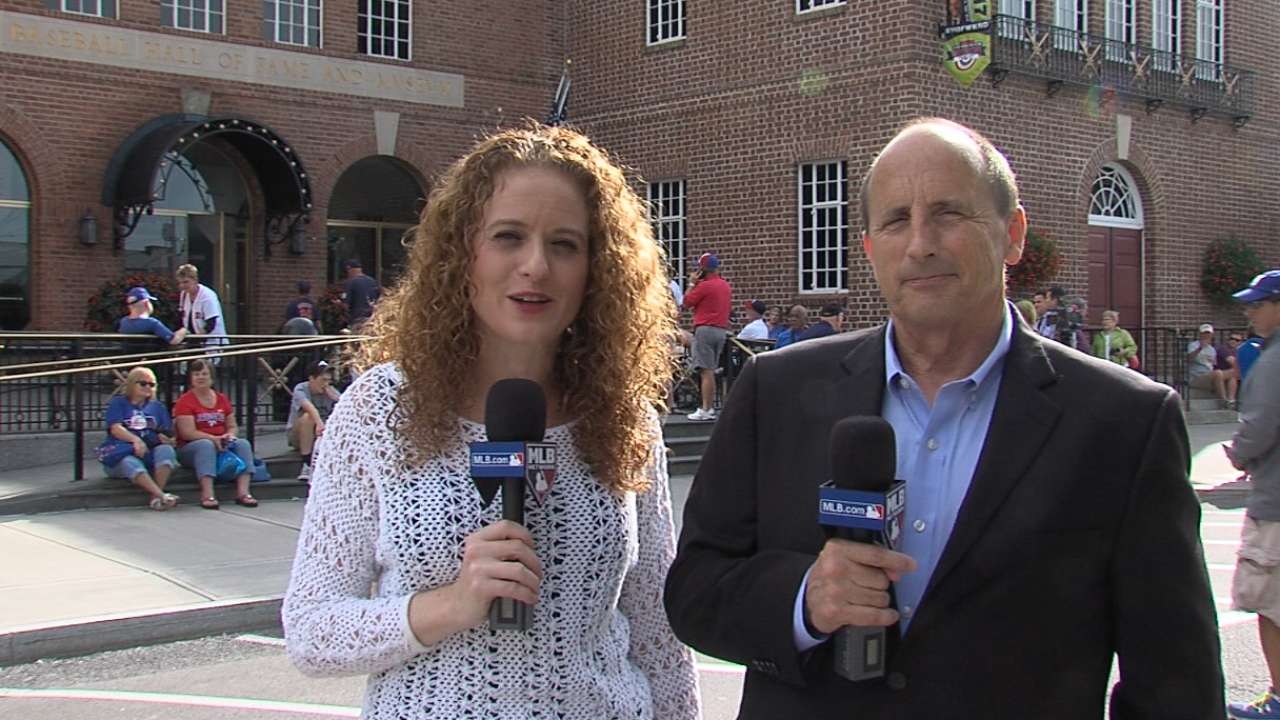 Besides the Expos, who went on to become the Nationals when they moved to Washington, Raines played for the White Sox, Yankees, A's, Orioles and Marlins before retiring after the 2002 season.
Raines joins Ralph Kiner and Jim Rice as the only players elected in their final year on the Baseball Writers' Association of America ballot. Rice made it in his 15th year on the ballot in 2009, and Kiner made it on his 13th try in 1975.
Raines ranks fifth all time in stolen bases (808), and he recorded 2,605 hits with 1,571 runs. Even when his days as an everyday player were over, he proved to be a valuable reserve, helping the Yankees win World Series titles in 1996 and '98. In his three years in New York, Raines had a .395 on-base percentage and a .299 batting average.
It didn't hit Raines that he was going to be enshrined in Cooperstown until he went to the Hall of Fame orientation a couple of months ago. The driver who picked him up at the airport in Albany, N.Y., had on a shirt that had the Hall of Fame logo on it. That's when Raines realized that he was going to be part of a great fraternity.
"Going through the orientation, it hit me wholeheartedly. I've been on a cloud ever since," Raines said.
Raines said he would not be a Hall of Famer without Dawson, whom Raines called his big brother and a father figure. The two played together in Montreal for eight seasons.
Earlier in his career, it looked like Raines' baseball career would go downhill before it started. He started having a substance-abuse problem after his first full year in the big leagues in 1981. But he managed to overcome his problems thanks to people like Dawson.
"The impact that he had on me was tremendous," Raines said about Dawson. "He was a silent leader. He led by example. He is one of the few guys I know that is in the Hall of Fame. … He was a big influence. I owe a lot to him for being a friend, teammate and a positive influence on the way I played the game."
Raines does not feel he will be the last member of the Expos to be inducted into the Hall of Fame. He predicts that Vladimir Guerrero will join him as early as next year. The two were teammates in 2001.
"I'm not sure if he is going in as an Expo or not," Raines said. "There's one guy left, and I was able to play with him as well."
Bill Ladson has been a reporter for MLB.com since 2002 and does a podcast, Newsmakers. He also could be found on Twitter @WashingNats. This story was not subject to the approval of Major League Baseball or its clubs.