Nationals Park on deck as 2018 ASG host
After amazing week of events in Miami, DC is up next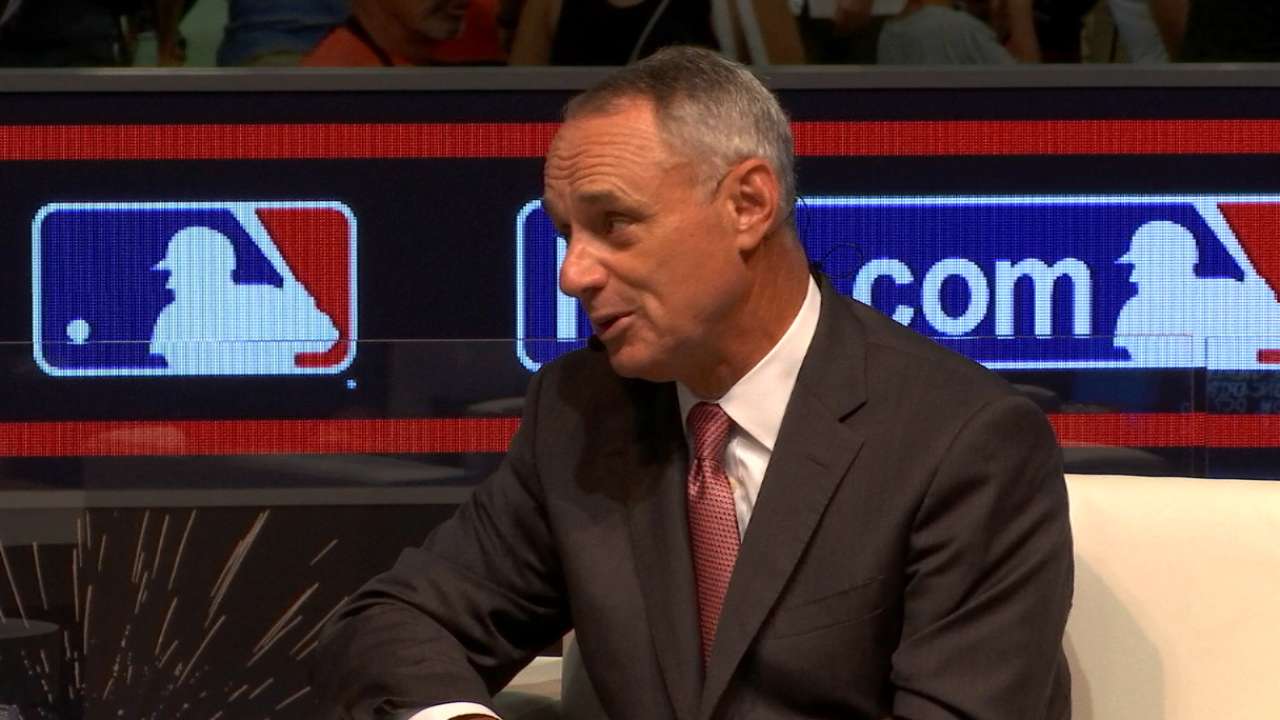 MIAMI -- Bryce Harper reiterated this week that if he makes the National League All-Star team next season, he wants to participate in the Home Run Derby, because the Midsummer Classic is coming to Nationals Park for the 2018 All-Star Game.
And now that this week's festivities in Miami are finished, all eyes turn to Washington for next year's game.
"I think it's going to be a lot of fun," Harper said. "I think D.C.'s going to be a great town to host it in. Being able to be in a place like that and see the nation's capital. What a great ballpark we play in every single day, and a lot of the guys are going to be able to come to the park and have some fun and enjoy it. And I think it's going to be sold out, so it'll be a lot of fun."
And it would be a treat for Nationals fans if the team is as well represented as they were in 2017.
Washington sent five All-Stars to Miami and had four players start the game. Harper, Ryan Zimmerman and Daniel Murphy all won the fan vote and Max Scherzer was named the starting pitcher. Stephen Strasburg was the fifth, although he did not appear in the game.
"Very excited," Murphy said. "I'm excited to see what kind of show D.C. can put on next year. It should be a lot of fun. To have that All-Star Game in the nation's capital should make for a great event."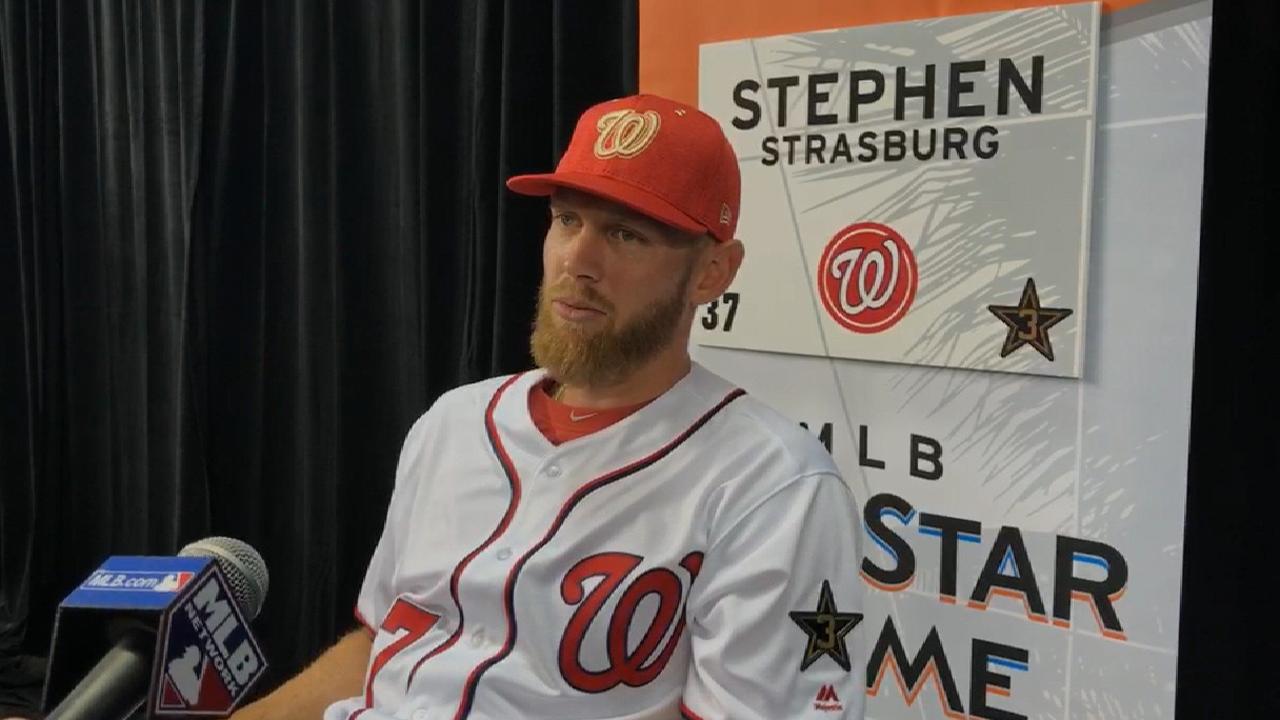 Some members of the Nationals' staff were in Miami the past few days in order to observe the week's festivities in advance of next season. And the planning has already begun for next year's event.
"The Washington Nationals are thrilled to be hosting the 89th Major League Baseball All-Star Game next July," Nationals chief operating officer Alan H. Gottlieb said in a statement. "We are excited to show the world the national pastime in the nation's capital."
Jamal Collier covers the Nationals for MLB.com. Follow him on Twitter at @jamalcollier. This story was not subject to the approval of Major League Baseball or its clubs.