MLB.com Columnist
Jim Duquette
14 potential trade scenarios involving big names
Closer Robertson, starter Hellickson, reliever Hand among highly coveted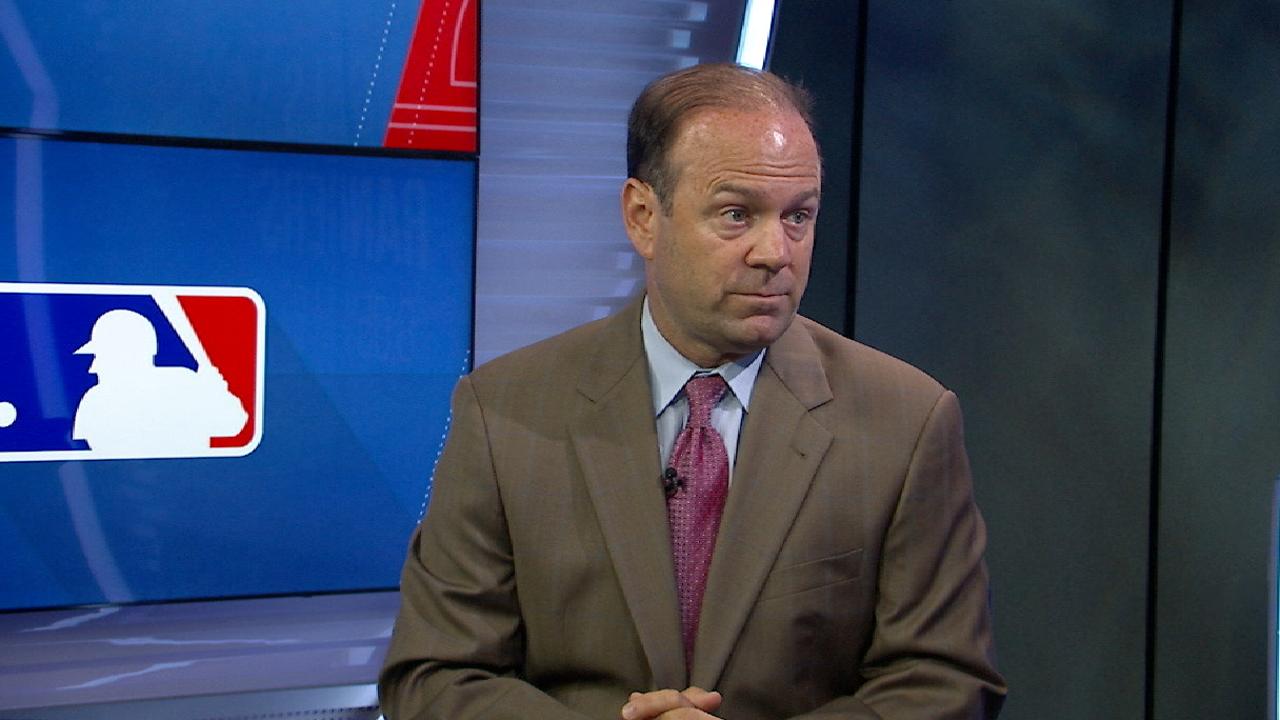 As Major League Baseball inches closer to the July 31 non-waiver Trade Deadline, many clubs remain on the fence as to whether they should buy or sell. This is especially true in the American League, where six teams entered the All-Star break within four games of the second Wild Card spot.

General managers are weighing short-term options versus some potentially long-term, more impactful players who could become available for the right package. As usual, the weeks leading up to the Deadline should be active, but it's unlikely to match last year's frenzy, when we saw 48 trades made after June 1. There will be countless names bandied about the rumor mill between now and July 31, but the group below should be among the most prominent.
Here are 14 big-name potential trade scenarios (it was originally 15, then Jose Quintana got traded to the Cubs), ranked in order of the players' ability. Likelihoods are on a scale of 1-5 -- with 1 being unlikely to get traded and 5 being extremely likely -- and teammates who play the same position are grouped together.

1. Yu Darvish, Rangers
Like the Yankees last year, the Rangers are on the fence about whether to buy or sell, but no one would attract more interest than Darvish if Texas makes him available. A free agent at the end of the season, Darvish is still considered a top-of-the-rotation starter despite a slight dip in his numbers following 2015 Tommy John surgery. It's less likely that GM Jon Daniels will trade Darvish, but the Rangers could easily attract top talent for Darvish's services and try to re-sign him this offseason, as the Yankees did with Aroldis Chapman last July.

Teams interested: Astros, Dodgers, Indians, D-backs, Rockies
Likelihood to be traded: 2
2. Zach Britton, Darren O'Day or Brad Brach, Orioles
A return to the bullpen is still a work in progress for Britton, as he has been dealing with elbow tendinitis for most of the season. As the Orioles continue their slide since a 22-10 record to start the season, they will seriously consider trading their star closer, especially after seeing the return for lefty relievers Chapman and Andrew Miller at last year's Deadline. Provided Britton is fully healthy, and with a year and a half of contract control, he can extract a bevy of prospects -- possibly some that could help the O's Major League team as early as this September. For teams seeking a cheaper option, Orioles setup men O'Day and Brach could also come up in trade discussions.

Teams interested: Nationals, Dodgers, Astros, D-backs, Brewers, Rockies
Likelihood to be traded: 3

3. Sonny Gray , Athletics
Gray's two-seam fastball velocity isn't quite back to its pre-injury levels, but his results and stuff continue to improve with each start. Any team needing a top-of-the-rotation starter would love a healthy Gray for the postseason run, but it's fair to have at least mild concerns about him currently. Oakland's ace could extract a very healthy return if he can demonstrate continued improvement in his next couple of starts. The determination the Athletics' front office must make is whether Gray's value is at its peak now or if he'd be worth more this offseason.

Teams interested: Yankees, Astros, Brewers, Rockies, Dodgers
Likelihood to be traded: 3

4. David Robertson, White Sox
Since last offseason, it has seemed a foregone conclusion that the Nationals and White Sox would work out a deal for Robertson. Reports have even detailed the players who would have been involved before the trade fell through at the last minute. Due to the continued struggles of Dusty Baker's bullpen, Robertson is the most logical fit there. But with the lack of quality starters on the trade market, other teams could look to shorten the game by adding Robertson to their bullpen.

Teams interested: Astros, Rockies, Angels, Nationals, Brewers
Likelihood to be traded: 5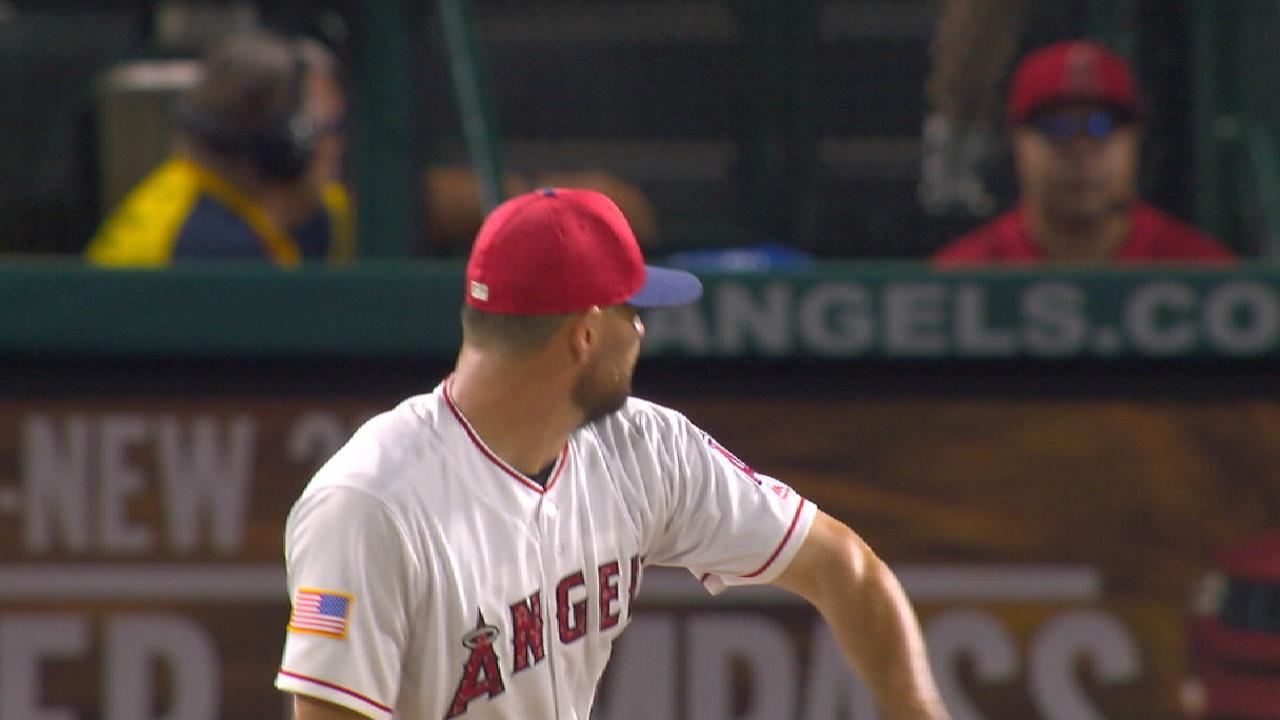 5. J.D. Martinez, Tigers
If Detroit decides to make him available, Martinez will be the most impactful bat on the market, with an impressive .991 OPS at the break. Any team needing offense and a corner outfielder will call GM Al Avila. With a shortage of middle-of-the-order bats available, the Tigers should receive an impactful couple of prospects for the long term.

Teams interested: Dodgers, Cardinals, D-backs
Likelihood to be traded: 5

6. Jay Bruce, Mets
Bruce is on a pace to top 40 home runs for the first time in his career and is sporting a 128 wRC+ as he inches closer to free agency. Teams needing a run producer from the left side should have interest in him as a rental.

Teams interested: Dodgers, Twins, Mariners, Royals, Indians
Likelihood to be traded: 4

7. Santiago Casilla, Sean Doolittle and Ryan Madson, Athletics
Bullpen help is always needed for the stretch run, and it becomes even more valuable during the postseason. While the A's front office weighs offers for Gray, they will also be busy discussing trades of these three relievers -- each of whom is controlled through at least the 2018 season.

Teams interested: Brewers, Yankees, Red Sox, Rockies
Likelihood to be traded: 4

8. Marco Estrada, Blue Jays
If the Jays sell, teams will line up for Estrada in hopes that he returns more to his 2016 form than what he has shown so far in the first half (5.17 ERA, 12.6 percent HR/FB, 4.54 xFIP).

Teams interested: Brewers, Rockies, Indians, Yankees, Angels
Likelihood to be traded: 4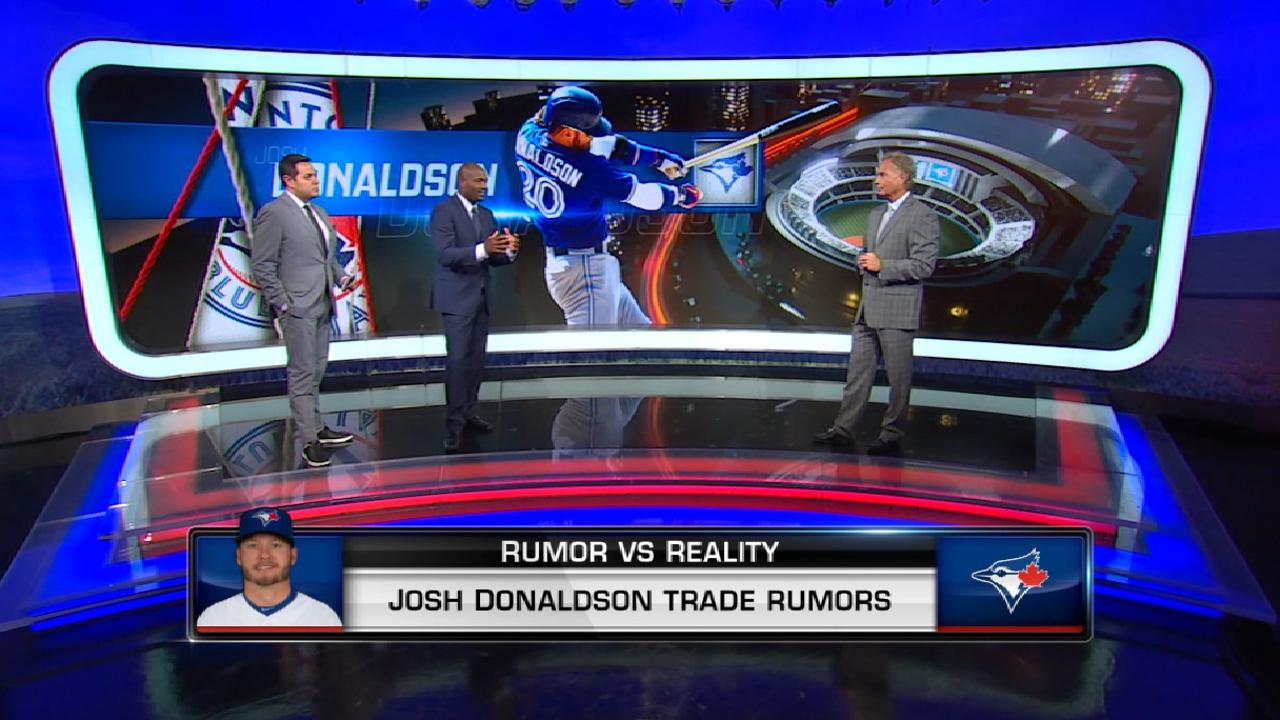 9. Jeremy Hellickson, Phillies
The Phils reportedly had a deal in place last July to trade Hellickson to Miami before the Marlins pivoted and decided on Andrew Cashner instead. Look for Philadelphia to move Hellickson sooner than July 31 this year.

Teams interested: Brewers, Rockies, Indians
Likelihood to be traded: 5

10. Brad Hand, Padres
One of the most sought-after bullpen pieces in July will be Hand, who was a waiver claim from the Marlins in 2016. His 11.49 K/9 rate is one of the best of any reliever, he dominates lefties, and the .203 batting average he's allowed versus right-handed hitters isn't too shabby either.

Teams interested: Astros, Red Sox, Yankees, Dodgers, Brewers (and many, many more)
Likelihood to be traded: 5

11. Addison Reed, Mets
Reed went through a little streak where he did not have his command, but he has since been pitching with a little more rest. His versatility in the eighth and ninth innings should make him more valuable to teams.

Teams interested: Nationals, Brewers, Dodgers, D-backs, Rockies, Angels
Likelihood to be traded: 4 (especially if Jeurys Familia returns from blood clot surgery in early August).

12. Jose Bautista, Blue Jays
Who needs a corner outfielder and right-handed power presence in a lineup with a hunger to play in the postseason again?

Teams interested: D-backs, Dodgers, Cardinals
Likelihood to be traded: 3


13. Justin Wilson, Tigers
Best-suited to pitch in the eighth, Wilson can handle the ninth as well, can pitch more than one inning per appearance, and he has the stuff to dominate left-handed hitters and right-handed hitters alike.

Teams interested: Dodgers, Brewers, Yankees, Red Sox, Astros
Likelihood to be traded: 4

14. Pat Neshek, Phillies
The Phils should field plenty of offers for the funky righty who had a career first half and would be welcome bullpen depth for a lot of teams.

Teams interested: Brewers, Yankees, Red Sox, Rockies
Likelihood to be traded: 5
Jim Duquette, who was the Mets' GM in 2004, offers his opinions as a studio analyst and columnist for MLB.com. This story was not subject to the approval of Major League Baseball or its clubs.