Trout back as Angels battle Rays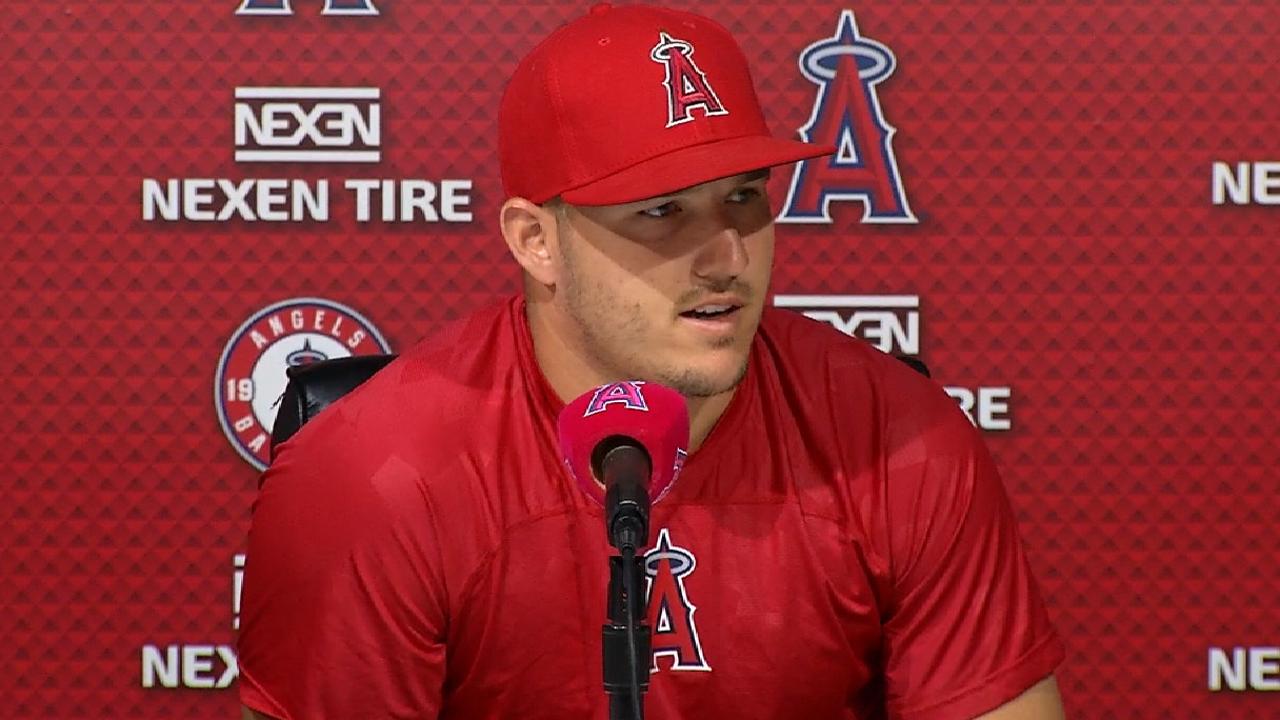 A pair of teams that spent the first half hovering around .500 meet at Angel Stadium on Friday looking to find more sustainable success the rest of the way, and one has a notable addition to the lineup.
Mike Trout is back in the lineup after being sidelined since May 29 with a torn ligament in his left thumb. The reigning American League Most Valuable Player will bat third and play center against the Rays.
The Angels hit a rough patch entering the All-Star break, having lost five of seven. They've suffered from a starting rotation decimated by injuries that hasn't been able to pitch deep into games, and an offense that struggled, having been shut out three times since June 27.
Enter Trout, who batted .337 with a 1.203 OPS before the injury, and his addition to the lineup could be a big boost for the Halos, who have hovered around .500 since Trout went on the disabled list.
The Rays and Angels are two of the three teams in the Majors that have spent the entire season within four games of an even record, the Cubs being the other.
"I think that's a product of a bunch of quality teams," Rays manager Kevin Cash said. "There are no easy wins, there are no easy series in this league. You look at the standings, obviously you separate the division, but then you look at the Wild Card, there are a lot of teams in the hunt. That's a byproduct of just having a lot of good teams."
Three things to know about this game
• The Angels rank near the bottom in most hitting categories, but lead the Majors in stolen bases, paced by Cameron Maybin's 25 steals, the most by an Angel before the All-Star break since 2012. The Rays have caught 13 runners, third-to-last in MLB, but only recently had Wilson Ramos make his season debut behind the plate.
• Jacob Faria will make the first start of the second half for the Rays. He has begun his career with six consecutive quality starts, the first pitcher to do so since Masahiro Tanaka churned off 16 in a row in 2014.
• Andrelton Simmons entered Sunday's first-half finale against the Rangers with 97 hits, the fourth-most by an Angels shortstop. He's the only Halos shortstop to record 90 hits, 20 doubles and nine homers before the All-Star break.
Sam Butler is a reporter for MLB.com based in Arlington. This story was not subject to the approval of Major League Baseball or its clubs.