MLB.com Columnist
Jonathan Mayo
Rising stars take stage today in Futures Game
32 of 50 participants from last year's edition have reached Major Leagues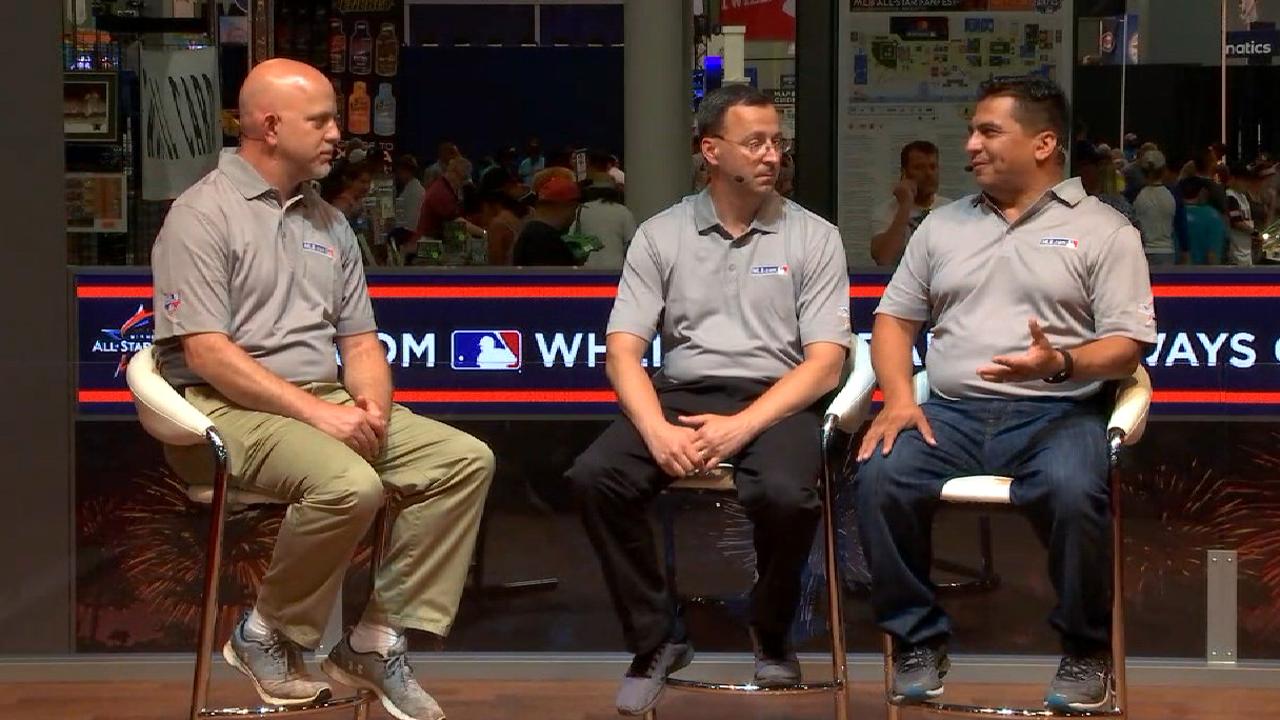 MIAMI -- Fans should need just one number, 32, to know why the SiriusXM All-Star Futures Game is a must-watch today.
That's how many players from the 2016 game, out of 50 total, now have big league time. In other words, tuning in to the 19th edition of the Futures Game from Marlins Park today at 4 p.m. ET (watch live on MLB Network and MLB.com) is a serious primer on who will be the next impact players in the big leagues.
Batting practice for the US and World teams will be streamed live on Facebook.com/mlb and MLB.com beginning at 1 p.m. ET. Matt Vasgerian, Mike Lowell and Jonathan Mayo will be in the booth for the broadcast of the game, with Heidi Watney reporting from the U.S. and World dugouts. The game can also be heard on Sirius XM's MLB Network Radio (XM Channel 89; Sirius Channel 209).
This year's game will once again be chock full of high-end prospect talent. There are 27 players on MLBPipeline.com's Top 100 prospects list, starting with the No. 1 prospect in baseball, Yoan Moncada of the White Sox, and including nine in the Top 20 alone:
1. Yoan Moncada, 2B, White Sox
3. Amed Rosario, SS, Mets
5. Victor Robles, OF, Nationals
8. Eloy Jimenez, OF, Cubs
10. Brendan Rodgers, SS/2B, Rockies
11. Michael Kopech, RHP, White Sox
12. Rafael Devers, 3B, Red Sox
13. Lewis Brinson, OF, Brewers
19. Nick Senzel, 3B, Reds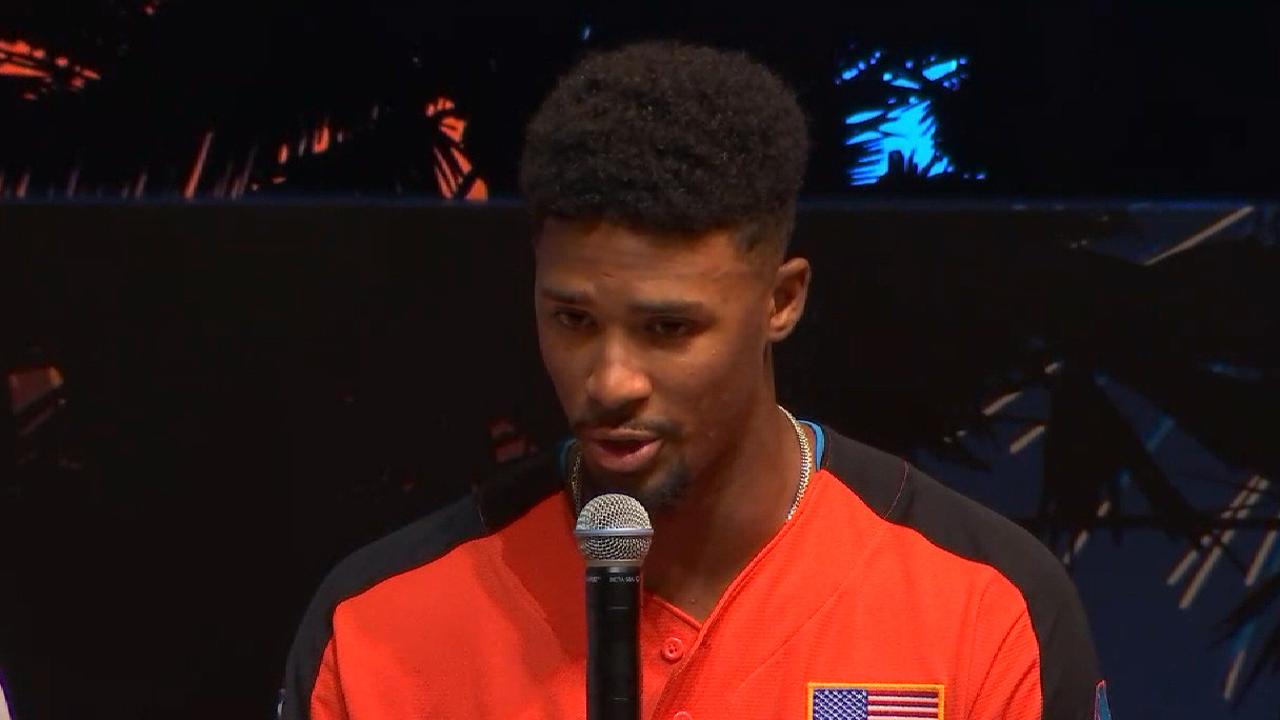 Top tools
Once players are in the big leagues, performance trumps all. While that's important when they are prospects, it's really the tools that are used to grade them out. The Futures Game is an annual toolshed and this edition is as good as it's been tools-wise. Jim Callis broke down the top tools in this year's game, but here's a quick refresher:
Hit: Senzel (U.S.); Francisco Mejia, Indians (World)
Power: Rhys Hoskins, Phillies; Devers
Speed: Brinson; Lucius Fox, Rays
Defense: Brinson; Rosario
Arm: Brian Anderson, Marlins; Mejia
Fastball: Kopech; Thyago Vieira, Mariners
Curveball: Triston McKenzie, Indians; Mike Soroka, Braves
Slider: A.J. Puk, A's; Yadier Alvarez, Dodgers
Changeup: Jack Flaherty, Cardinals; Cal Quantrill, Padres
Control: Flaherty; Jaime Barria, Angels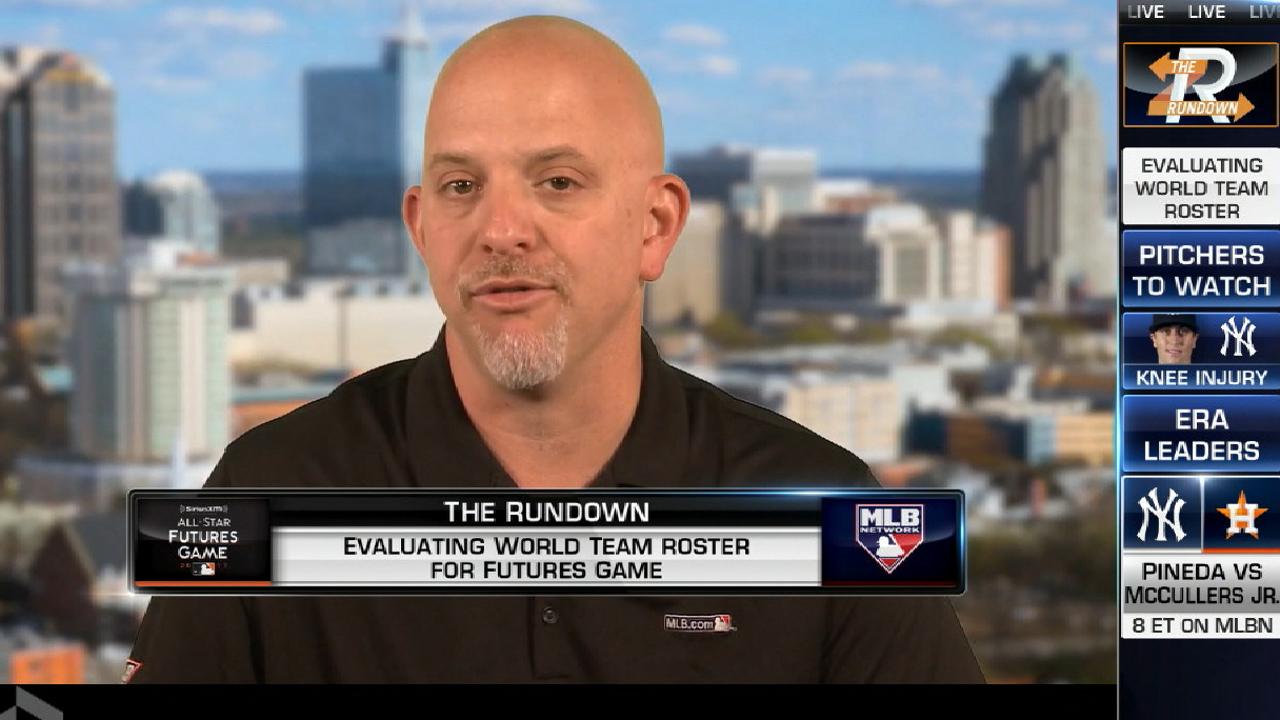 History
The number of Futures Game participants who have gone on to bigger and better things is astronomical, with many making an impact sooner rather than later. One needs only to look at 2016 Futures Gamers like Alex Bregman and Gary Sanchez for recent proof of that.
The winner of the game's MVP, named the Larry Doby Award back in 2003, certainly has made a mark. Kyle Schwarber won the award in 2015 and made big contributions to both the playoff push that year and last year's World Series run. Five MVPs -- Alfonso Soriano, Jose Reyes, Grady Sizemore, Aaron Hill and Billy Butler -- have gone on to play in Major League All-Star Games. Moncada, the winner of the 2016 Larry Doby Award, is the first MVP to get a chance to repeat. A total of 26 of this year's Major League All-Stars are Futures Game alumni. That includes Sanchez, who went from Futures Gamer to All-Star in one year.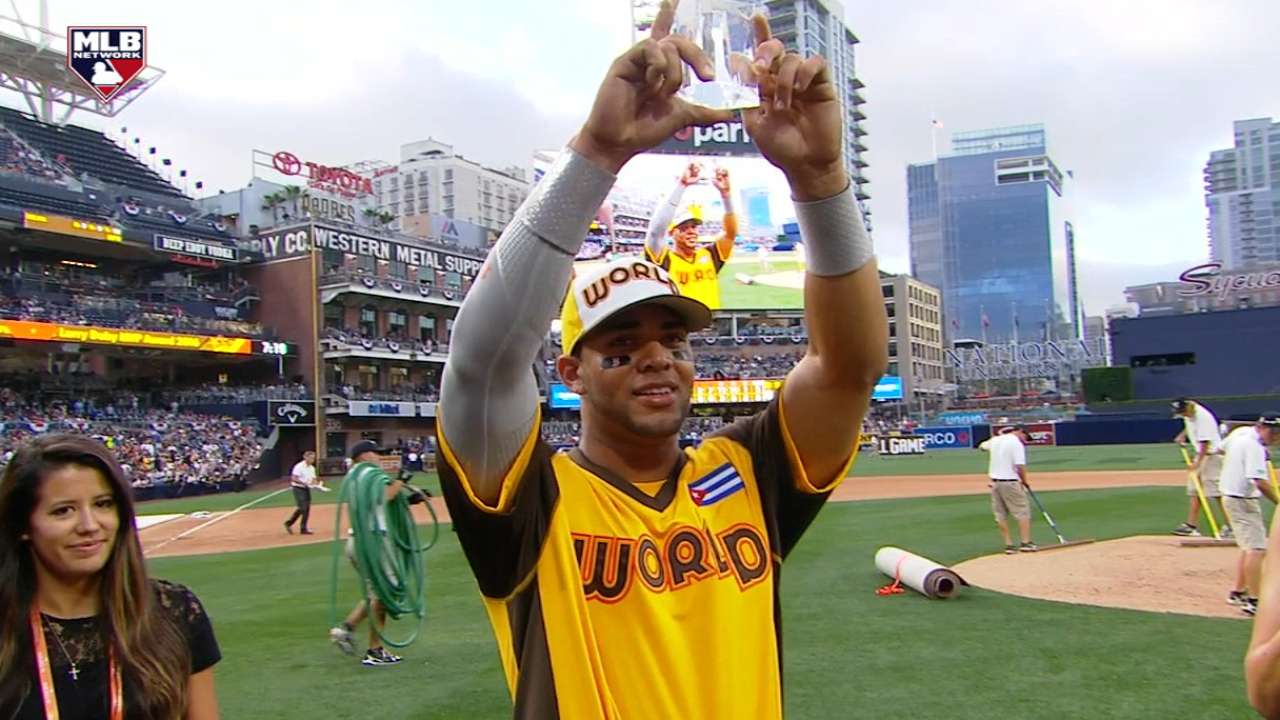 The World Team snapped a six-game losing streak a year ago, winning for the first time since 2009. The U.S. holds an 11-7 advantage in the history of the game, going all the way back to the first Futures Game in 1999.
Futures Game complete schedule
12:00 p.m. - Press gate opens
12:00 p.m. - 3:00 p.m. - Media allowed on the field
1:00 - 1:50 p.m. - U.S. Team batting practice (Live on Facebook.com/mlb & MLB.com)
1:50 - 2:00 p.m. - U.S. Team photo
2:00 p.m. - Public gates open
2:00 - 2:10 p.m. - World Team photo
2:10 - 3:00 p.m. - World Team batting practice (Live on Facebook.com/mlb & MLB.com)
3:00 - 3:10 p.m. - World Team infield
3:10 - 3:20 p.m. - U.S. Team infield
3:20 - 3:30 p.m. - U.S. & World Team on-field autographs
4:00 p.m. - Futures Game on-air (Live on MLB Network & MLB.com)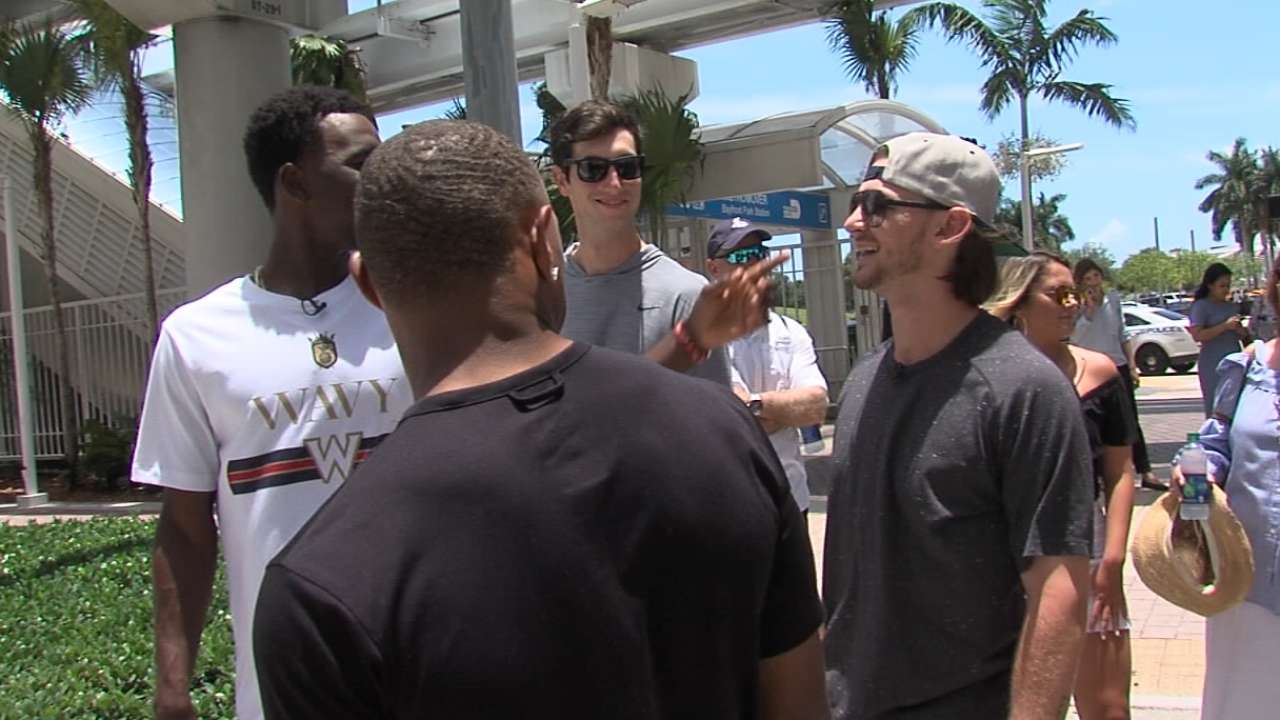 Jonathan Mayo is a reporter for MLBPipeline.com. Follow him on Twitter @JonathanMayo and Facebook, and listen to him on the weekly Pipeline Podcast. This story was not subject to the approval of Major League Baseball or its clubs.